Maldives Travelogue: Arriving In Malé!
Finally get my butt down into blogging about my Maldives trip from 16 Feb - 19 Feb 2014!
This entry is just a short snippet to my trip, I will be updating on the budget and itinerary in the next few posts!
Flight: Tigerair
Fare: est. $300+/pax
16 Feb SIN - MLE 4hr 45mins
19 Feb MLE - SIN 4hr 45mins


This is the longest flight I have taken apart from the 2 hrs flight to countries like Bangkok and Ho Chi Ming. So I had a really hard time occupying myself during the flight. Should have downloaded some interesting dramas or grab a good book!
But when we were about to arrive in Maldives, we were in awe at how awesome nature is! I'm totally not a beach person nor love the sea, but these views really makes it worth every minute I spent on flight! At least the first impression of the beautiful island is great!!!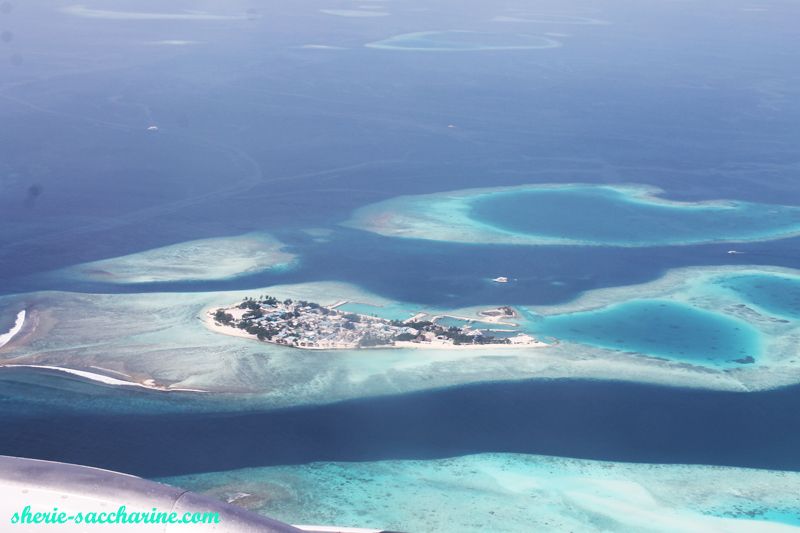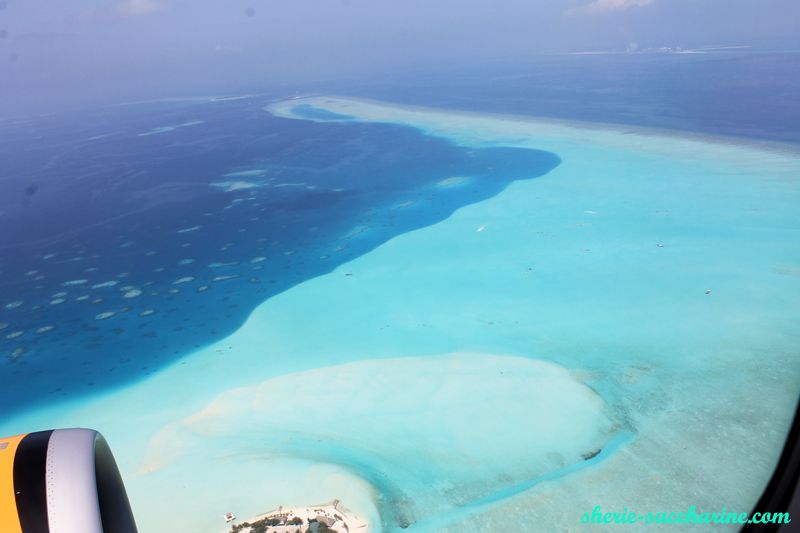 Beautiful Malé cityscape..
We finally arrived in

IBRAHIM NASIR INTERNATIONAL AIRPORT

!
You know in Singapore, our airport might be the no.1 in the world, but the views outside the airport is just roads, expressways, planes waiting to take off...
But in Malé...
.
.
.
.
.
.
.
.
.
.
.
THIS IS WHAT YOU GET!
Scream AWESOME!!!
We were greeted by clear water, so clear, you thought they are definitely safe for drinking! The little fishes seems like they are dancing to welcome you to PARADISE!!!
Mr Xu just can't wait to take his signature "I'm the KING OF THE WORLD!" shoot!
I don't know why my pose just seems funnier. Like a little girl finally get to see the sun after getting locked in tall tower's chamber for 20 years!
After a few good shots of indulgence, we took (btw, we were travelling with another couple, Baoling and Ong) a 30mins speedboat to our resort. The price to pay.. a whooping
USD 180 per pax
!
This speedboat is a prettier version (like 10X more luxurious) of the type of speedboat we were taking.
♥
Yay! Acting all touristy with the "shades up my hair" look with my beloved!
♥
Here we are: ANANTARA VELI RESORT & SPA!
Will be updating about the awesome food and experience we had in this luxurious resort (private island) in my next post!
Stay Tuned!