Ulzzang Inspired Makeup Tutorial- Creating Aegyo Sal
It's your chance to shine like your favourite Korean stars!

In this tutorial, I'll be showing how I create my very own Ulzzang inspired makeup look. Feel free to reduce or add more colours as desired!


STEP 1: CONCEAL ALL YOUR IMPERFECTIONS!
As Ulzzang is all about being fair and flawless, choose a concealer that are 1-2 shades lighter than your usual foundation tone.
After concealing, apply a light layer of your favourite loose powder or powder foundation.
I have applied lip balm on my lips to nourish it for easier application of lipstick afterwards.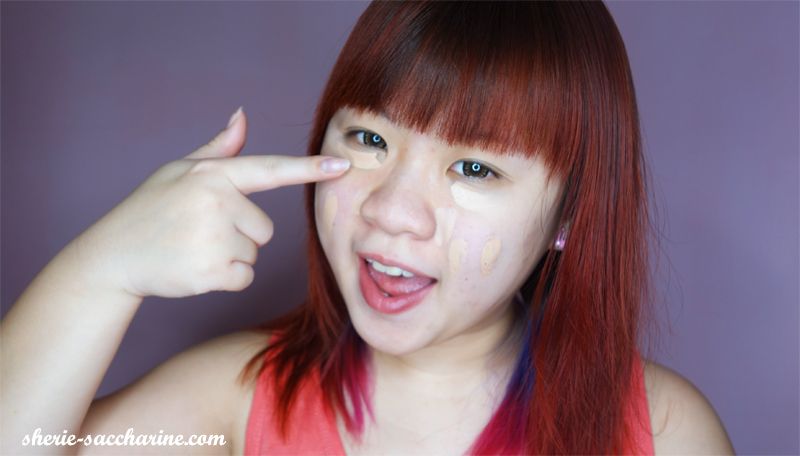 STEP 2: DEFINE YOUR EYEBROWS
Thick and straight brows are the essence of a typical uzzlang look. After some trial and error, I realised that thick brows makes me look very 80s. Thus, I will stick with just straight brows.
STEP 3: SHIMMER YOUR EYES-CREATING AEGYO SAL
With some shimmery cream eyeshadows, I applied the whole of my eyelid and the first 3/4 of my lower lash line. The shimmery eyeshadows helps to create teary puffy eyes.
STEP 4: CONTOURING AEGYO SAL
Using a thin brush and concealer/foundation of 2 shades darker than your skin tone, underline and shade 5mm below your lower lash line.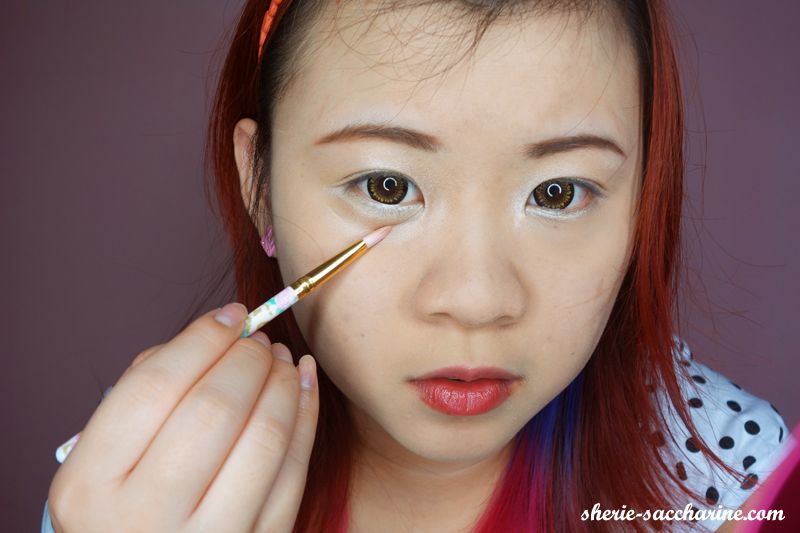 STEP 5: EXAGGERATING EYELINERS
To open your eyes further, you may want to line your eyes longer than you usually does, and line straight instead of creating a cat eye.
Line the last 1/4 of your lower lash line to make your eyes look round and innocent. (draw thinner lines if you think mine is a tad too scary)
TADAH, WE ARE DONE WITH 2/3 OF THE MAKEUP!
You may want to stop here for a clean and innocent look, if you are looking for more colours, read on...
STEP 6: FALSE LASHES
To make your eyes more dolly yet staying subtle, try these accent (half ) lashes from Star Lash! I'm using Princess 17.
You can get more awesome Star Lash products and imported Japanese quality brands at
Beauty Direct
!

I always have a problem with applying false lashes, maybe because I am always using the cheapo lashes with think black lash bone that makse me very uncomfortable and I always gave up after a few tries.

But these lashes surprised me with the ease of application!



So natural and I don't even need any mascara to thicken my lashes.


STEP 7: CONTOUR AND BLUSH
To have smaller and palm sized face (creating optical illusion), apply just 1 layer of contouring powder (1-2 shades darker than your skin tone) under the apple of your cheeks upwards.
To create a more dimensional face, apply a shimmery pink blush on top of your contour upwards.
To make your face more 3D, dust a little of your shimmery eyeshadows on the bridge of your nose and cheeks.
STEP 8: LIPSTICKS
To have a pouty lips, apply a milk pink lip colour with a satin finish. Satin finish means the lipsticks gives off a gloss like texture with no shimmers.