Sponsored Trip to Resorts World Genting + KL 2D1N Trip : Part 1
Yay! My first blogger sponsored trip from the generous Resorts World Genting!
Thank you JQ for all the coordination and 2 days of nanny pampering! XOXO.
I brought along the free-est and my favourite boy on this trip with me, he's none other than the little boy in this photo 16 years ago!
Oh my.. How much we have grown!!
After 2 hours of sleep for myself, we set off to Golden Mile for our 2D1N getaway with the bloggers whom we have gone closer to at the trip! They are the cutest and most fun travel companions!
From 7+am to 2+pm, we finally reached our destination, Resorts World Genting First World Hotel!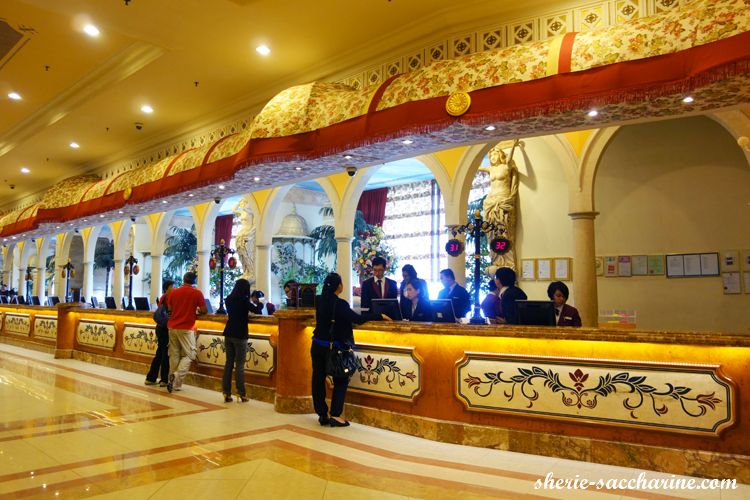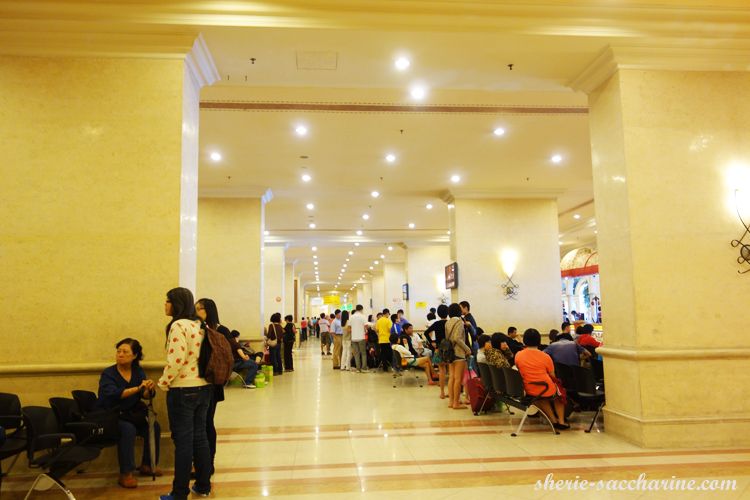 Our cozy room for the night!


After some touch up of make-up and packing smaller bag for the theme park, we headed out for lunch!
Throughout the journey to the restaurant, we went through the indoor theme park and went escalators over escalators.

If I'm not wrong, this must be the Eiffel Tower that every couple took photo with when they are here. Hehe.
BUBBLES & BITES for lunch!

The restaurant is located at level 2 of Highlands Hotel.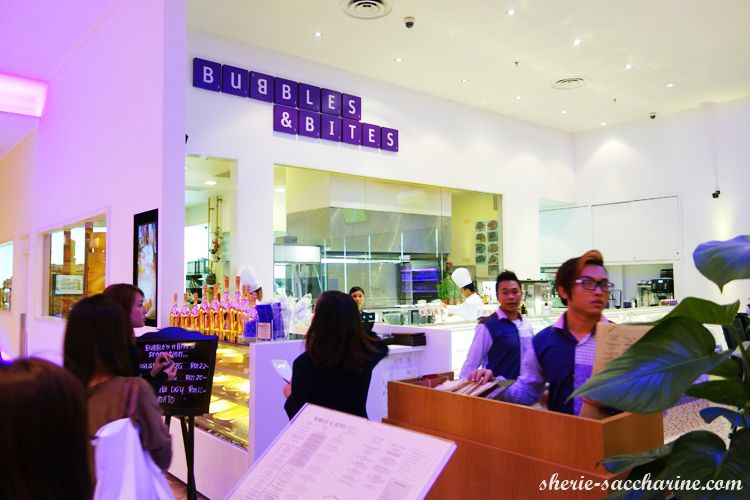 2 full pages of menu to choose our food and drinks from!


For diners who are too hungry to wait for the food to be prepared and cooked, here are some ready-to-eat meals!
Susan, Tiffany, Victor and I were crazily thirsty and famished, so we grab our drinks from this huge fridge so that we wouldn't have to wait any longer!
Our drinks!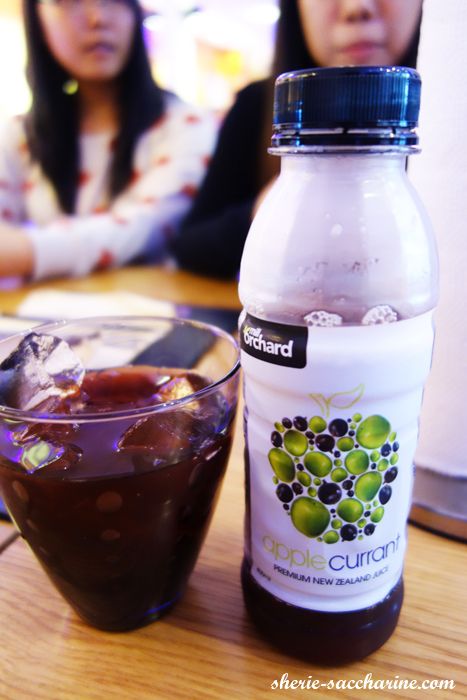 Bloggers are born camwhores, so how can we sit back and relax while waiting for our food?

Training Victor from young!
And our patience paid off with the arrivals of these yummilious foods!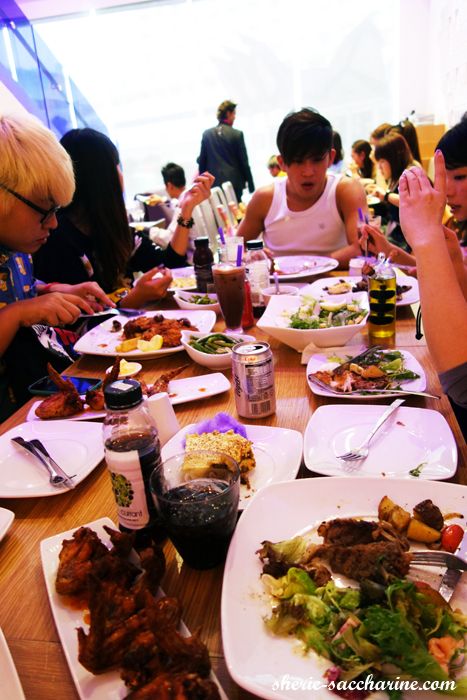 Freshly Tossed Caesar Salad
Seafood Pasta
Huge Steak (for 2)
Mushroom Baguette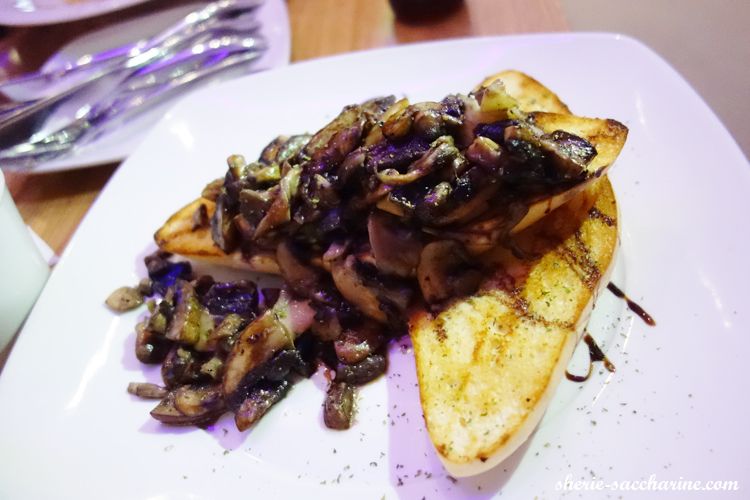 Peri Peri Chicken
Scotch Egg


Halfway through our meal, the hospitable host of Bubble & Bites brought some some (a lot) wines for us to try out!
Luckily Victor was already legal during the trip! Hehe.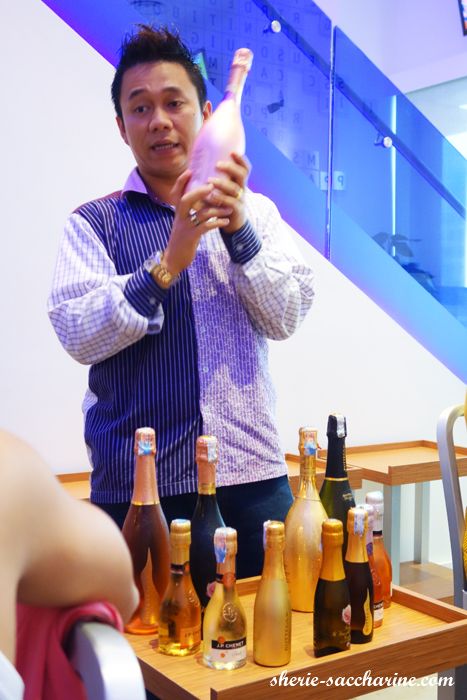 After a few mouthful of different delicious wines, I feel a bit high already. You can totally see it from my eyes and actions.


One of my crazy attempt after a few sips.
A cheers to celebrate great friendship from strangers!
"Strangers are friends you haven't know!" So true.
More about
Bubbles & Bites
here.
After the hearty lunch, we brought our heavy tummies to
The Visitors' Galleria!
In the Galleria, we learnt the history of Genting and the great noble man behind the empire!
Wise words from the wise man.
A tour around the galleria to learn about the history, making and achievements of Genting Highlands.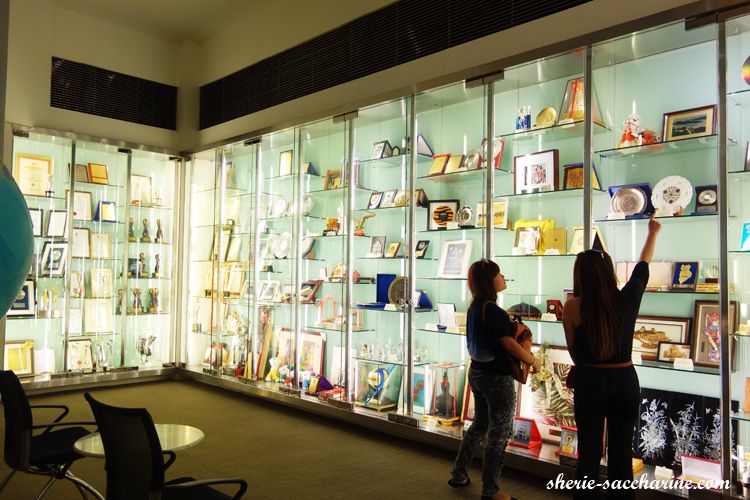 I was awed by the achievements of one great man, with an aspiration at a tender age. With dreams and determination, he built the
Genting Highlands
we know today. More history of the empire
here.
Too much information in one post, stay tuned for part 2 on our fun trip at the outdoor theme park and Snow World!