The Burger Bar by FatBoy's Concepts @ Far East Plaza
Yummy food on Friday night is the boom!
Baby and I met up in town after work last night to check out The Burger Bar! Thanks to Vernon (98.7 FM), we can now have awesome burger when we shop in Orchard!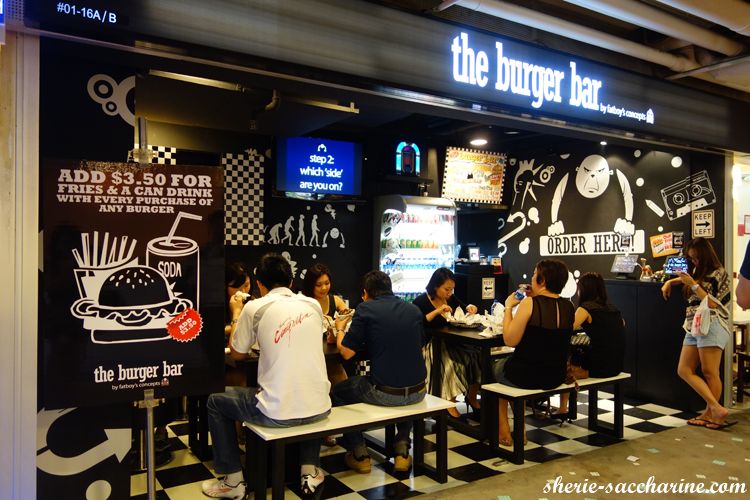 It was a small casual burgar bar where you have to be "cosy" with other diners. I guess the restaurant can fit maximum 12 diners. So you have to be patience while waiting for your seats! But the squeezing and waiting is totally worth it!
When we arrived, we saw Peggy and Aileen painstakingly sticking The Tiramisu Hero stickers!
Yay! Nice Tiramisu is coming to town..

Spot fierce Fatboy at the background..
Cute menu board at the cashier counter!

Experience fuzz-free ordering on their iPad!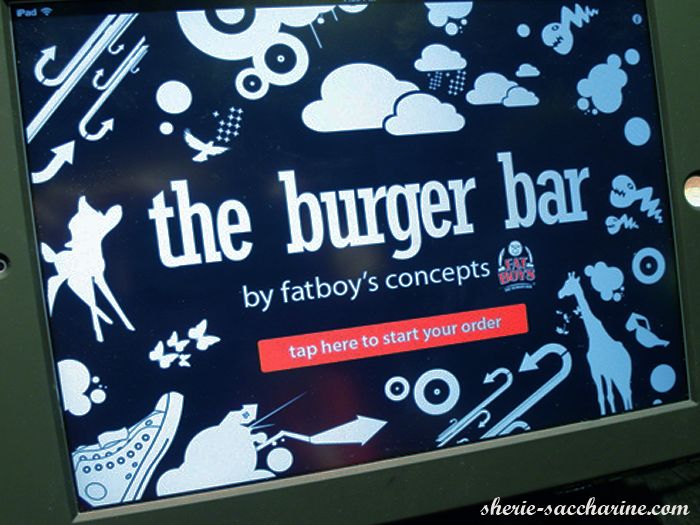 Remember you or your friends used to take out lettuce, tomatoes, pickles and what's not from the burger you ordered at other restaurants? Because all of us have different preferences!
Here, we can literally customise our burgers!
From bun, patty, cheese, toppings, (incl. eggs, bacon, banana, onions etc.) and sauces (premium ones too)!


Here's our order!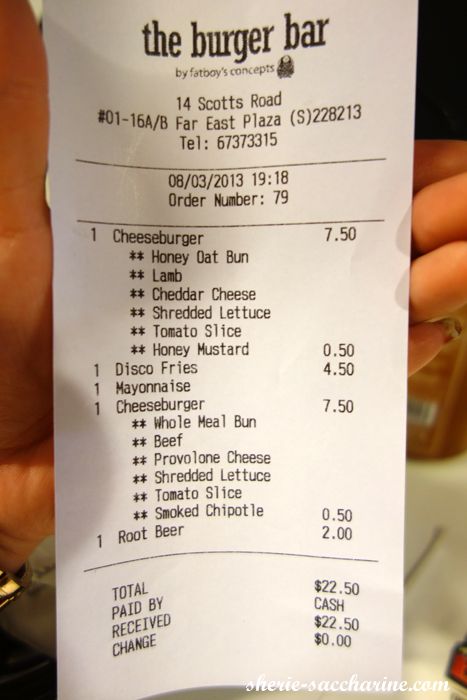 Disco Fries!

The fries was served with thick beef sauce and sprinkled with grated cheese.
The sauce does not have "gerlard" beefy taste, instead, it's really fragrant and matches the fries very well!
The cheese wasn't too salty, it gave a subtle flavour to the fries, increasing the awesomeness!

If you do not take beef, the original fries itself is damn good!
You can totally taste the original goodness of the potato, not oily and as good as a baked potato!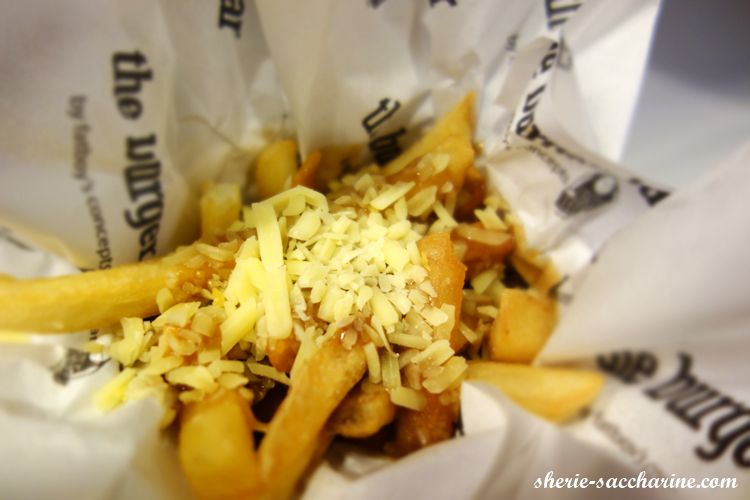 BURGERS!

Mine!

Honey Oat bun which taste like a good breakfast bun on it's own. Cheddar cheese, thick and soft lamb patty, shredded lettuce, tomato with Honey Mustard!

It's my first time trying out lamb patty, the grounded meat patty was so soft and juicy!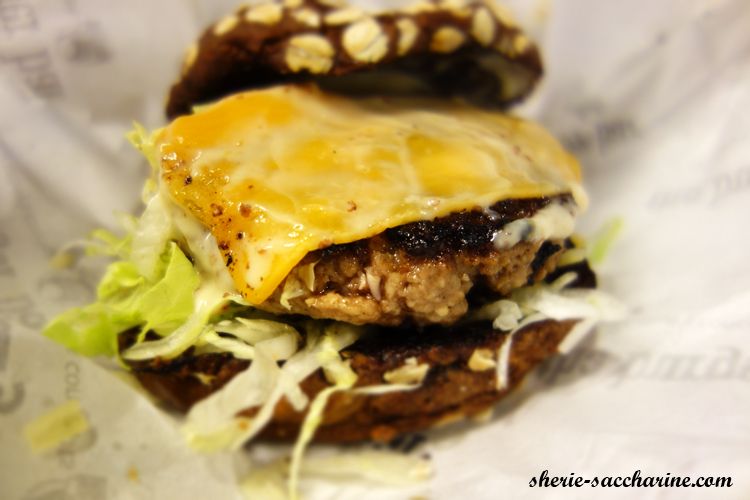 His!
Whole meal bun (yummy!), provolone cheese, juicy grounded beef patty grilled to perfection, shredded lettuce, tomato and Smoked Chipotle sauce.
The beef taste nicer then my lamb patty! More flavoursome, totally delectable!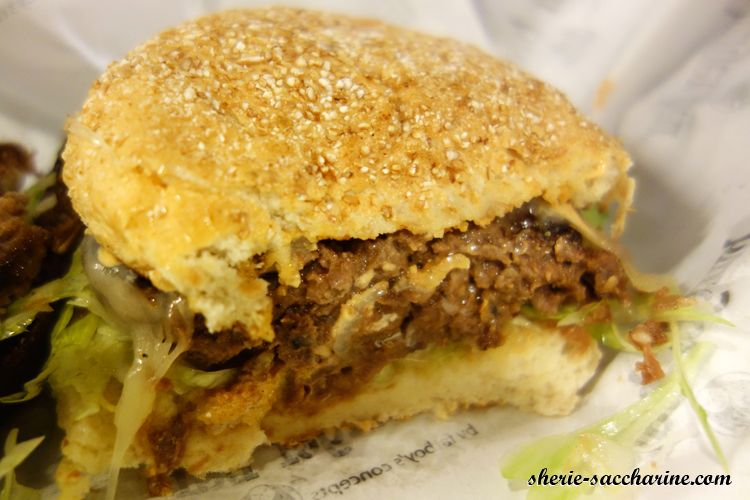 We were so full from these burgers and fries! A worthwhile trip downtown! Alex thinks that the burger is really worth the price, considering the big portion and awesomeness.
In my next visit, I hope to try out cheese sticks, fried eggs and caramelized onions in my burger! *Salivating*
However, the bar serves only canned drinks and bottled distilled water (no ice). I hope ice comes soon so that I won't have to drink overly gassy root beer with my burger again.
If you wanna try out The Burger Bar, visit them at Level One of Far East Plaza!
See you there!


\