Annual CNY Gathering at Phangy's!
HAPPY CHINESE NEW YEAR!

Sorry for the long hiatus, has been busy with WORK, school, CNY, Chingay rehearsal, rest and slacking.

On 16 Feb, the 306 ladies finally got a chance to meet up again at the Annual CNY Gathering at Phangy's!
This is an annual affair where we all get to indulge in lotsa foods, homemade goodies and some "game"!

CHEERS to a new year of better HEALTH, WEALTH & BEAUTY!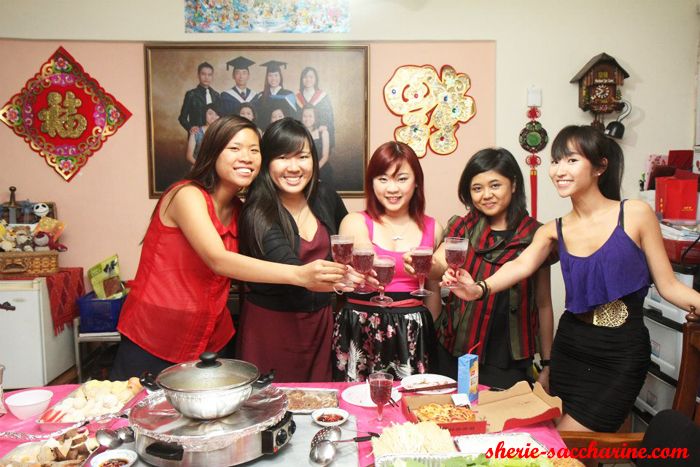 My second Yu Sheng of the year with real "Yu Sheng" instead of Salmon!
My new practice of the year is to shout "Huat Ah!" upon each ingredients. Haha.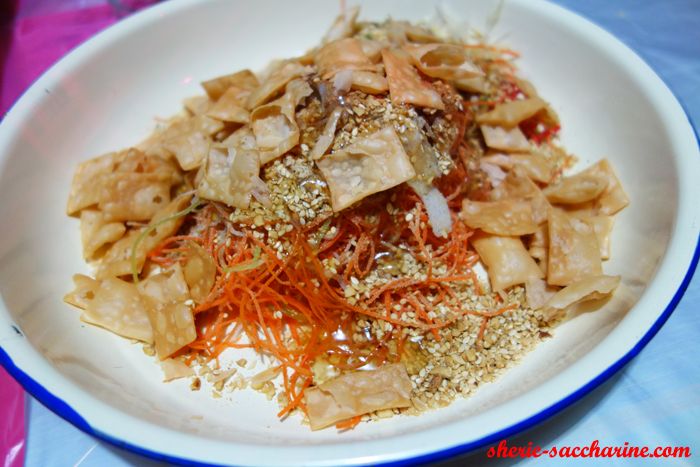 HUAT AH!!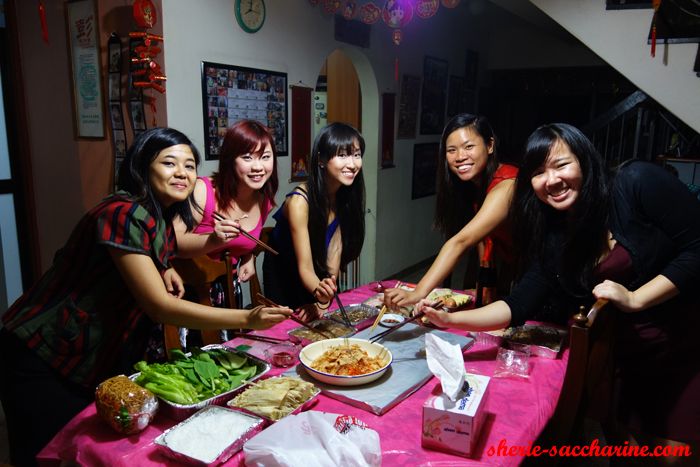 All these single ladies should start getting married soon! Can't wait to get my ang bao from them next year!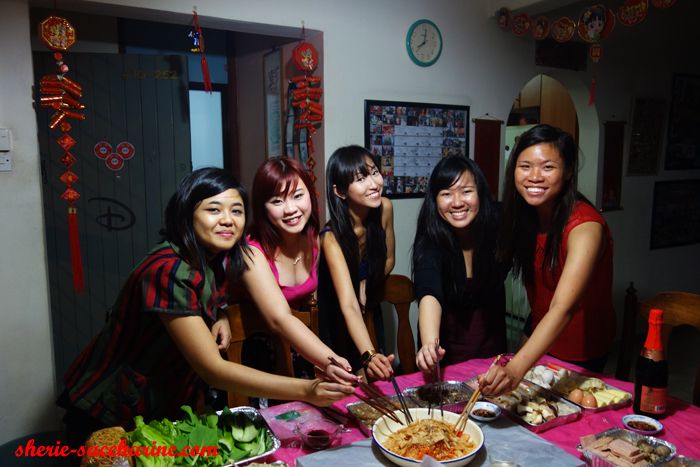 Foodies! Steamboat was missing cos the soup just failed to boil!
So Yan Wan decided to heat the soup over the stove. :(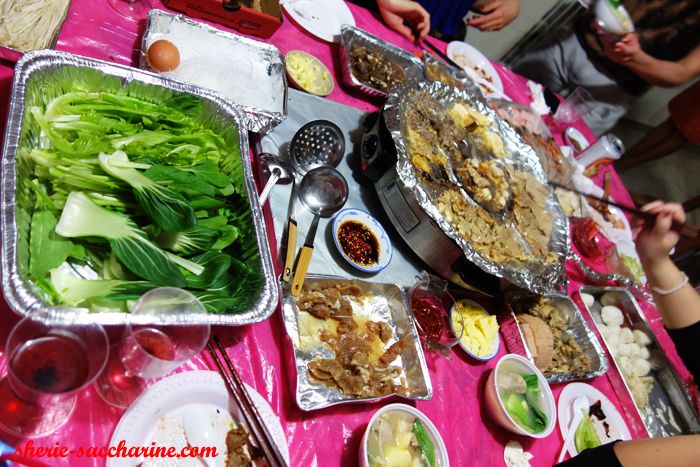 Sumptuous meal with these goodies!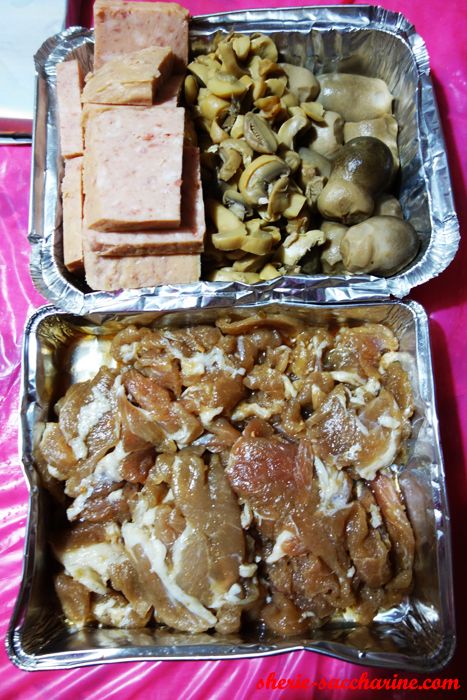 Happy Ayuni and Sarah! Ayuni had been accompany us with her Pizza for the past 3 years!
New dish for her next year, Yan Wan!
(Ayuni order pasta for next CNY, hehe)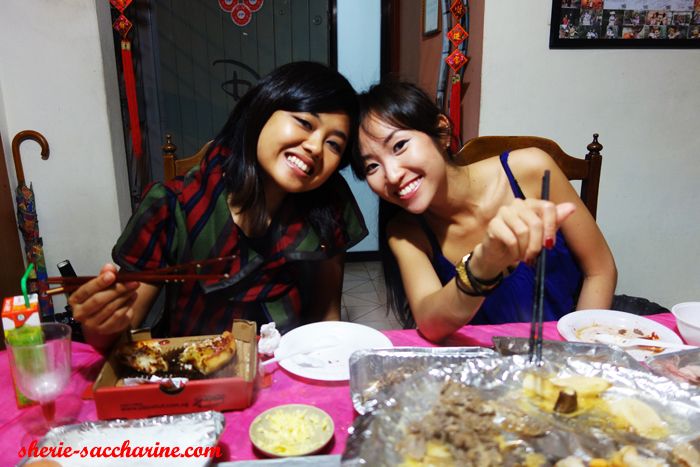 No gamble for Ayuni, here's some melon seeds to keep yourself awake during our games!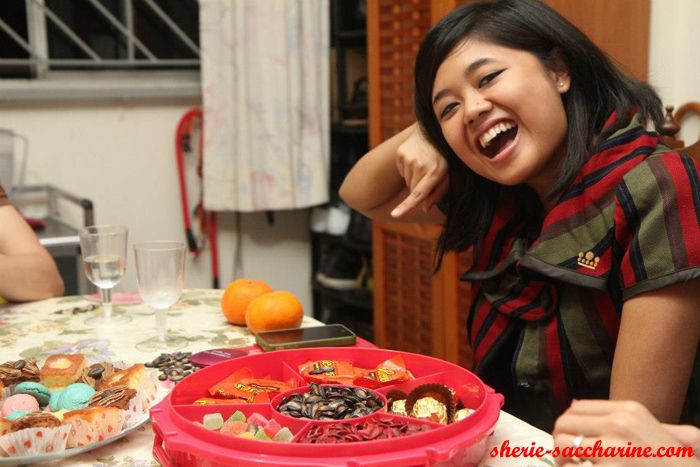 Handmade desserts from YW's mum in the middle of our game!
Soft and tangy macaroons and moist Lemon sponge cake! Yums.. Salivating when I'm typing.. :X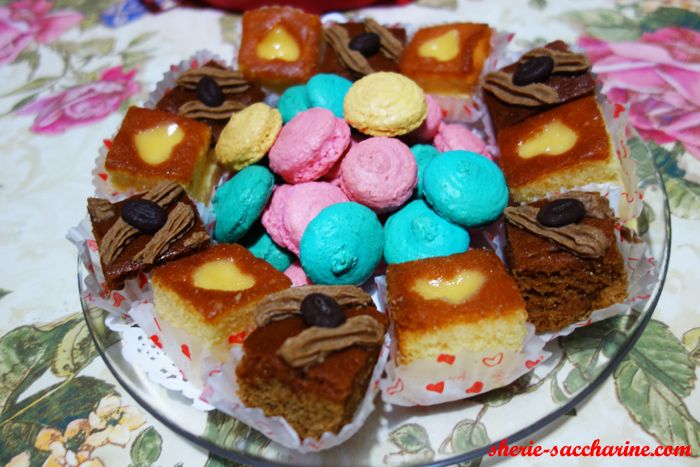 Every year, we have this superstitious of placing our lucky charms in front of us. My china "zhen dema" really never help me to win much money although I got occasional Blackjack and 5 in a row. But Sarah's dual ang bao power made her $27 richer from all the small gains! Humphh!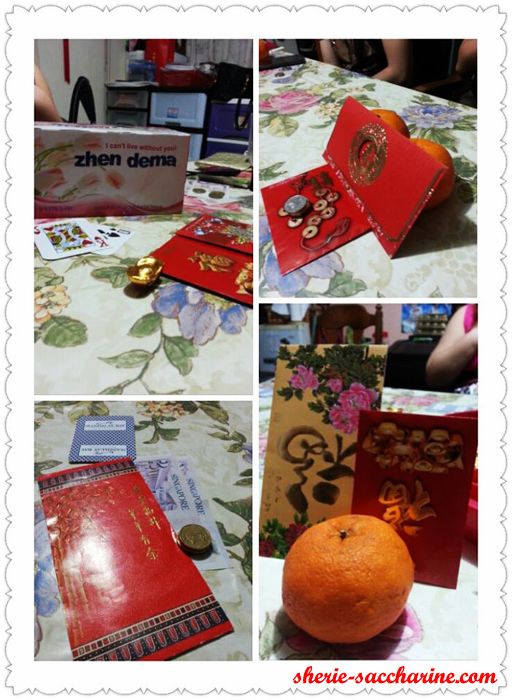 Moscato during the game made me dance during the toilet breaks. No wonder I wasn't making right judgement throughout the game!
After 7 hours of insane "gaming", I managed to lose $8!
As usual, the host is the biggest loser! Poor thing..
These are some of my proud moments..
After a good meal, desserts, wine and loads of fun, we still have presents!
My Lots-o and Bath Body Works all the way from the states! :D
Thank you Yan Wan for hosting our CNY celebration this year!
I hope that 306 (including WEI LUN!) would meet up soon! Hopefully we get to organize our CNY gathering at Sarah's and WL's new house in a few years time!
HERE'S WISHING YOU A BETTER AND PROSPEROUS SNAKE YEAR!