LollyTalk, Probably The Best Candy in Town! (Giveaway)
We were all once captivated by the Hansel and Gretel bedtime story with the desire of owning a candy house. In the story, the siblings paid a price of stealing candies by having to face the threats of the evil witch. But the smart ones always win, they save their lives by outwitting her!
Same goes for Mr Candy Man. Owning a Candy House was never an easy task, but he took on the challenge nonetheless and sacrificed sweat and efforts in Australia few years ago. Learning the art of candy making from the Grand Champion Rock Candy, Ross and Judy might be the best ever decision he made in his life. All thanks to that, we can now share the fruit of labour together on his candy island, LollyTalk.
We can now visit candy house anytime we want at Plaza Singapura!
I love the place so much that I visited it 2 times in a row (on Saturday and Sunday)! You can see that I'm in different outfit in the photos.
I love it that the shop brings so much happiness to my inner kiddy self with its candies and colourful decor!
I'll now pass on to my photos to do the talking!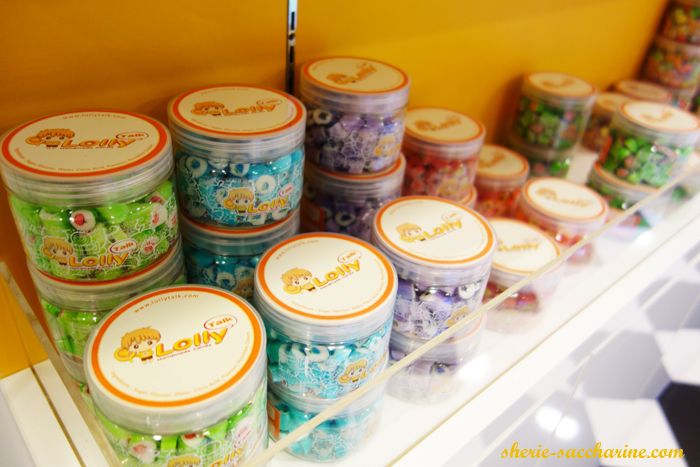 How cool is it if I have all my pretty accessories and skincare bottles placed into these giant lollies in my room!
I'll definitely be more diligent in my skincare routine!
Rock candies samples are packed in twos so that the candies remain fresh and also hygiene!
Instead of having kids tip-toeing to peep over the counter for their candies, low shelves were designed to allow kids to admire the candies at their comfort zone. Thoughtfulness 100%!
Here's my favourite, Fruit Rock Mix! Enjoy all your favourite yummies in this single box of goodness!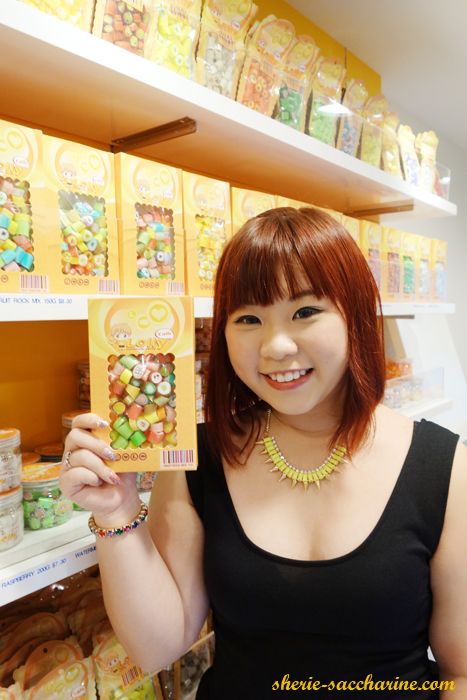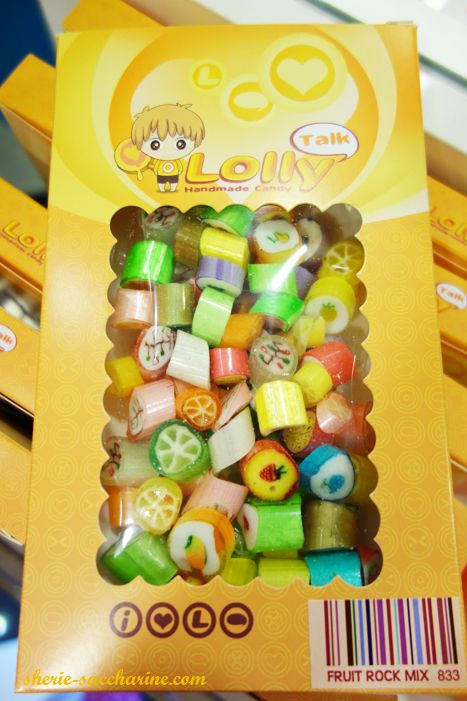 Nicely packed candies ready for you to buy them as great gifts!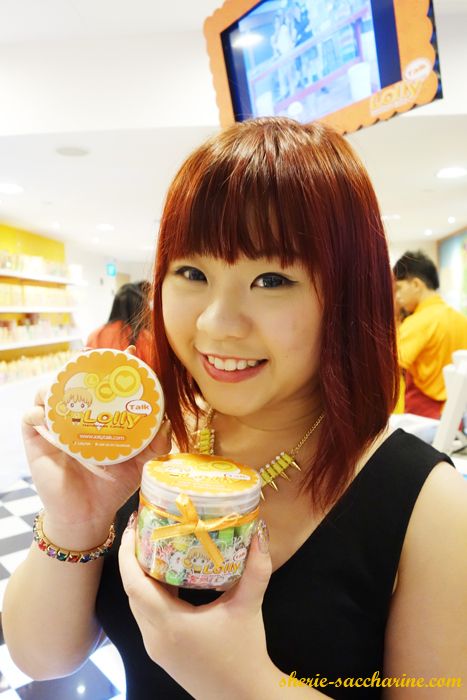 Great gifts now comes with a small price tag!
Anna can't wait to pose with her favourite Cream Soda rock too!
If you are lost in the fantasy of the candy island, turn over your pack of candy and find your way!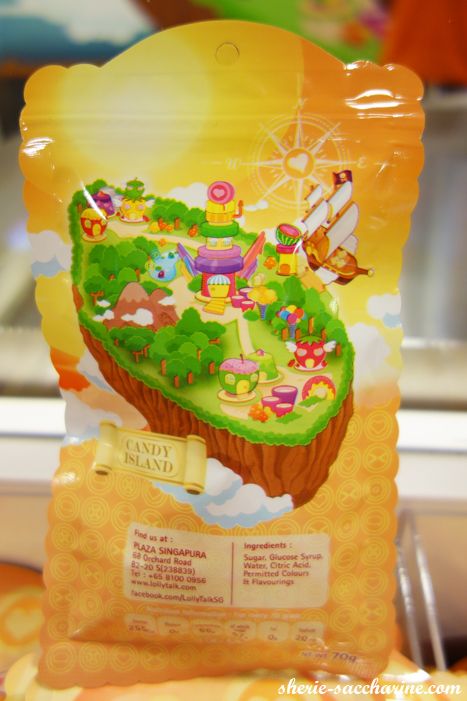 I shop around the shop to look for my favourite flavours. Oops, Got too many!
The 70g packs start from as low as $3.30!
Fruit Rock Mix, Red Hearts, Root Beer, Thank You, Mango, Grape, Strawberry and Watermelon!
What a bountiful trip at LollyTalk!
Before you leave the shop, remember to snap a shoot with the star of Candy Island, Rocky!
Visit LollyTalk at B2-20, Plaza Singapura today!
I bought the candies to my office to share on the following Monday!
Look at the happy face of my favourite candy lover, Ruthie!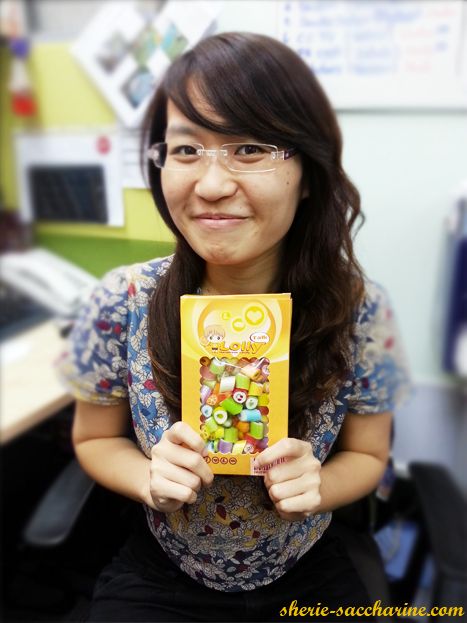 Other than gifting your favourite candies, you can camwhore with them too!
I know you are puking at the camwhoring shoots now.
So let me cure your nausea with some..
G I V E A W A Y!
The steps are easy!
1) Like LollyTalk Facebook Page here.
3) Comment below with your email address and tell me you wanna win it!
(Comments will not be published to protect your privacy)
Giveaway ends

18 Jan 2013

!
If the response is overwhelming, I'll be giving away another 5 packs of candies out from my own pocket too!
What are you waiting for?