Waking Up With Beautiful Lashes!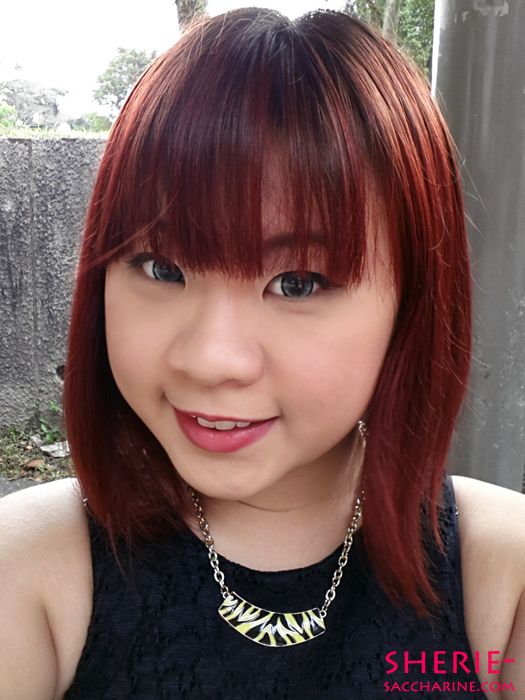 For the past month, I have been skipping mascara and head out with just cat-eye look instead. Because this makes me look better in photos and prevent me from smudging the mascara with my itchy hands.
But....
How can I make my eyes look prettier everyday the easy way?
The answer is
EYELASH EXTENSIONS!
I'm back at Beauty Recipe for another Beauty Journey!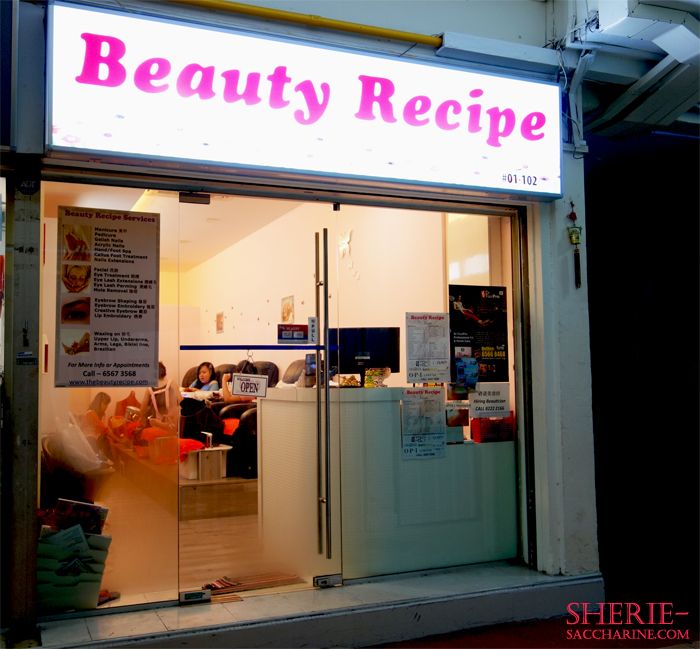 I have always refrain from using faux lashes because I am simply not skillful enough to do it unless I try very hard for my photoshoot. I also think that having thick faux lashes make my face too overly made-up. But Eyelash Extensions are different!
Firstly, the eyelash extensions that I did uses lashes that come in singular form, thus they are very natural looking and does not feel heavy!
Secondly, it saves me super a lot of time nowadays! I can totally skip my eye make-up during my working days and hop to work after my foundation and blusher are done! During my dating weekends, I just apply a shimmering eyeshadow and I'm ready to go! (Alex totally appreciate the time I save doing my trial-and-error eyeliner routine).
Last but not least, I wake up beautiful! No more sleepy and scary look when I wake up early for breakfast/ lunch during weekends. Haha. Now I'm a "natural" beauty!
Cut the crap and here comes the action!
Making sure that I have no make-up on, a (not very sticky) surgical tape was placed under my upper lashes.
The black glue used is a special lash glue that is not stingy to your eyes and creates a natural black lashline on your lids. Tadah.. Now you can have hassle-free eyeliner!
To facilitate your understanding, here's a short video on the process!
Amazing isn't it?
A painless method that gives you the drama needed on your lashes!
Look at the difference!
Although the left eye is fitted with thick lashes now, it's still look very natural as compared to faux lashes.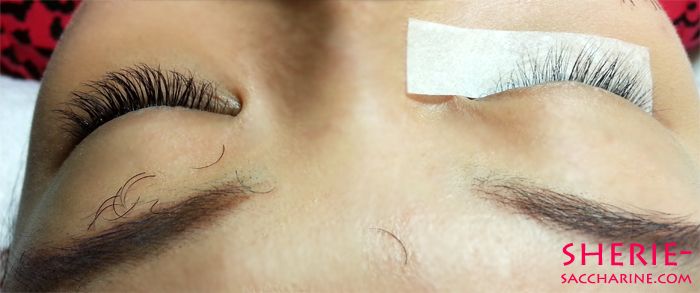 Tadah... Sorry to scare you with this uno-eyed photo. But I'm just too excited to share how it turned out!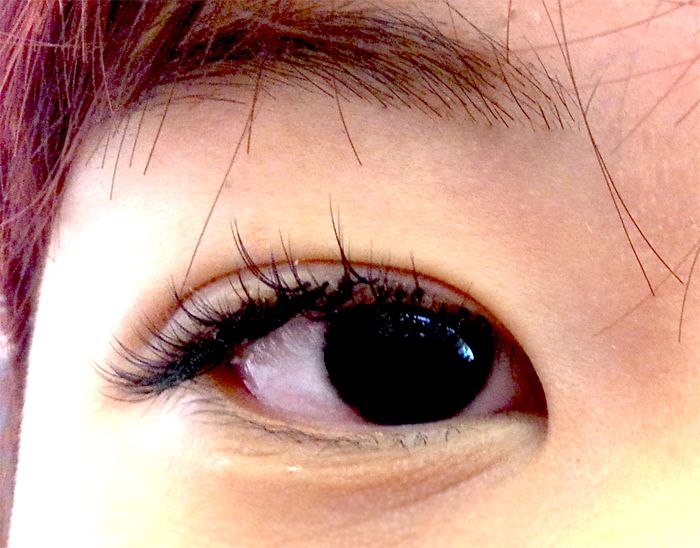 For a fairer comparison, here's my lashes a week after the extension!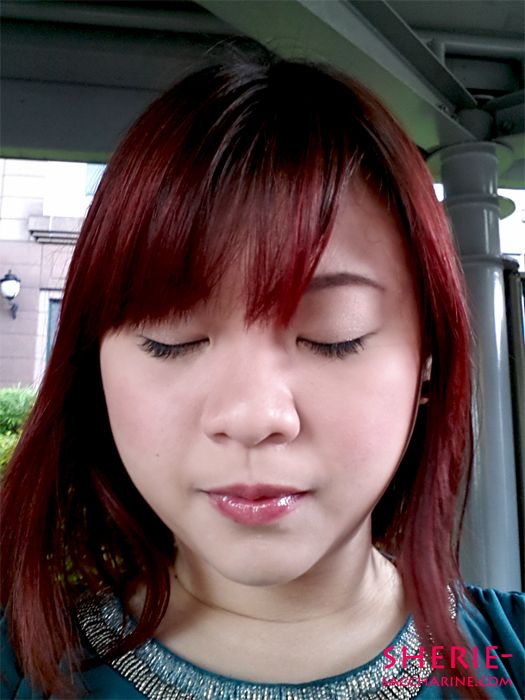 Coloured contact lenses and shimmer eyeshadow that's all!
You can see that the black glue has really created a natural eyeliner for me!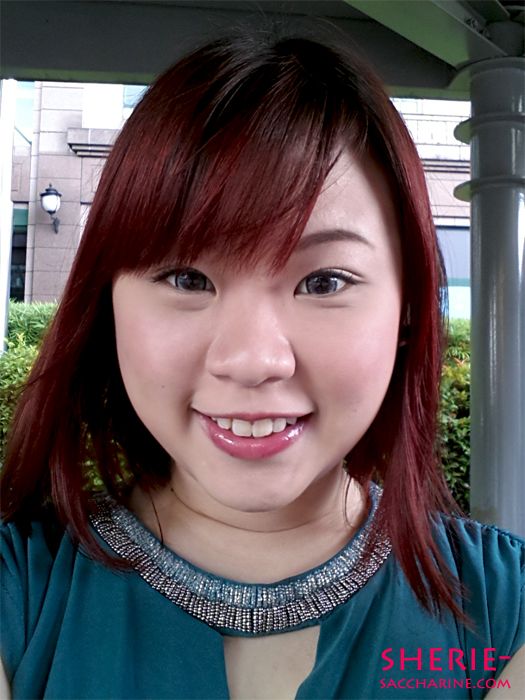 Are you excited to give it a try but have too many doubts spinning in your head?
HERE'S SOME FAQs!
1) How long does the process takes? Is it painful?
My eyelash extensions took me 1.5 hours and it was so comfortable that I almost fell asleep. The aftermath did not cause any discomfort for me.


2) How long does the extensions last? How do I maintain them?
It usually last at least a month and can be up to 3 months if you take good care of them. Do not rub your eyes with your fingers or towels. Always be gentle when you wash your face and pat your face dry instead of rubbing them.
3) Will the extensions cause your own lashes to break?
If you do not pull your extensions off, your natural lashes will not break. When the glue is worn out, the extensions will be loose and drop it by themselves without hurting your own lashes. If your extensions are halfway off your lids, you may revisit Beauty Recipe to do a touch-up or remove them completely.
4) Do I have to put on any mascara or curl my lashes?
No. In fact, it is not advisable to apply mascara or curl your extensions as it exert force on your lashes during curling and removal of mascara. Your extensions itself are good enough for a date night or a wedding dinner!
5) What if I have short and sparse lashes?
As long as you have lashes, you may be able to have eyelash extensions done. However, it is advisable to book an appointment with Beauty Recipe and have them assess.
Now the BIGGER question.
ANY GOOD DEALS?
For my readers..
Quote "

Sherie

" to get your extensions at only

$50!
(U.P $88)
UPDATE: Offer has emded. Enjoy beautiful eyelash extension at $68 now! ♥


Address: 104 Jurong East St 13 #01-102 Singapore 600104
Tel: 6567 3568 / 9859 3982
Operating Hours: Mon-Sun from 10am to 8pm
In case you are not familiar with Jurong area, here's my illustration on your route to beauty!