Clark Quay, Our New Dating Haven
Recently, Alex and I have been going on dates and I'm really happy!
Our weekends are usually spent at his house with him Diablo-ing and me either blogging or watching Youtube. If not, we will be watching movie on his computer, typical "Home-ies".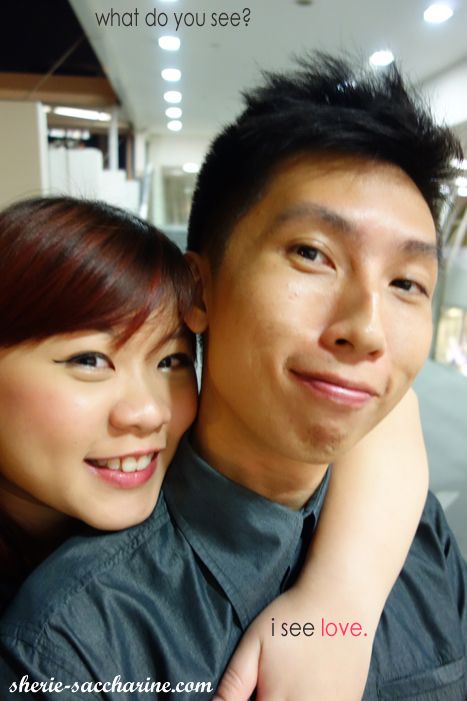 So after our Freshness Burger trip, we grabbed the chance to explore the Hong Kong Vintage themed store featured on Channel U's Style: Check-In!
Goods of Desires!
I stood outside the store for quite awhile so as to capture the store name decal on the glass door but the traffic wouldn't stop so I gave up!
Instead, I went on to camwhore with the ugly pandas. Hehe. Also show off my $5 top from Cotton On. Was very cold that night, so had to top it off with the unflattering cardigan.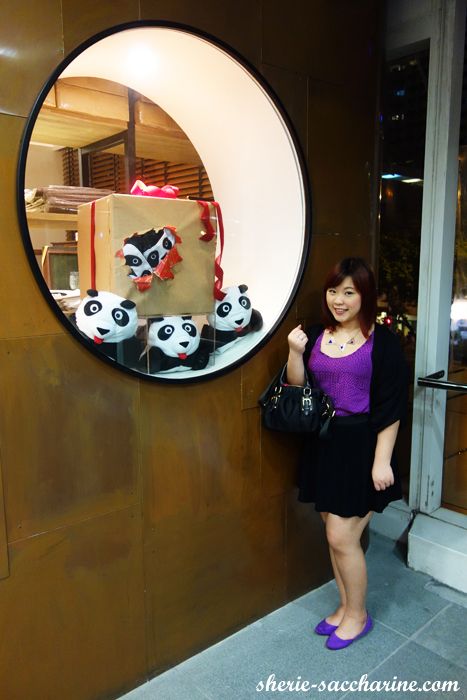 Here we go!

Warm welcome from the quirky Christmas Tree!


Look at all the unique and innovative products and household items!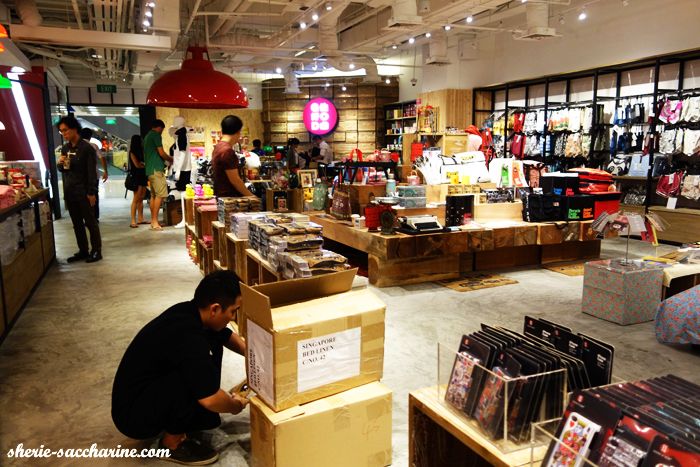 My favourite product gotta be this crackers box!
I love love love it!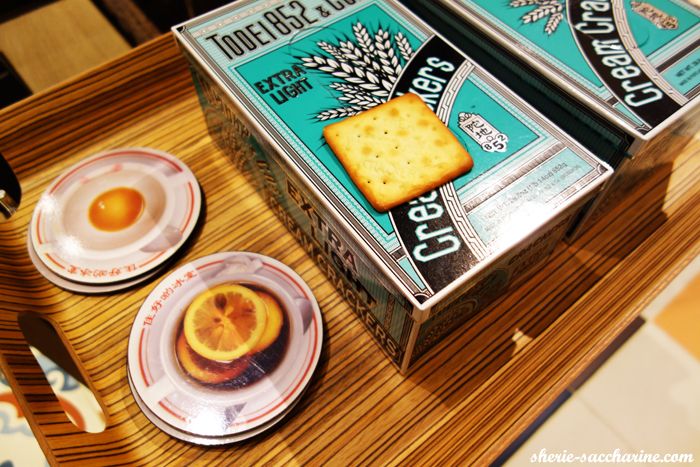 The overpriced cream crackers (almost $30) is actually a tissue box! If not for the price, I might buy it to entertain myself everyday!
But then again, it will make me crave for crackers, which in turn will make me fatter!

Spokesperson: Stay Slim, Eat Cream Crackers!
Moving on..
I secretly love how vintage stuff brings out the interesting lifestyle of the past. Although that era might be poorer and filled with fear from the intervention of foreign countries, we can't deny that the people of the time are the simplest and most easily satisfied bunch of people. And I love how the make everything so colourful!
Very cheena Chinese wedding inspired stuff.
They even have a section for designer apparels!
Great way to organize your jeans with old chairs.
Classy fitting room with velvet carpeting.
Oops! NSFW!
I guess the designer's name is Kukri, which means "Long" in Hanji. And after the intelligent combination of GOD's chinese characters, the "important" part was covered with the word "so long" in Chinese.
Suggestive right!
Even the wall mural outside the store is so cute!


Got the boy to do some tourist posing.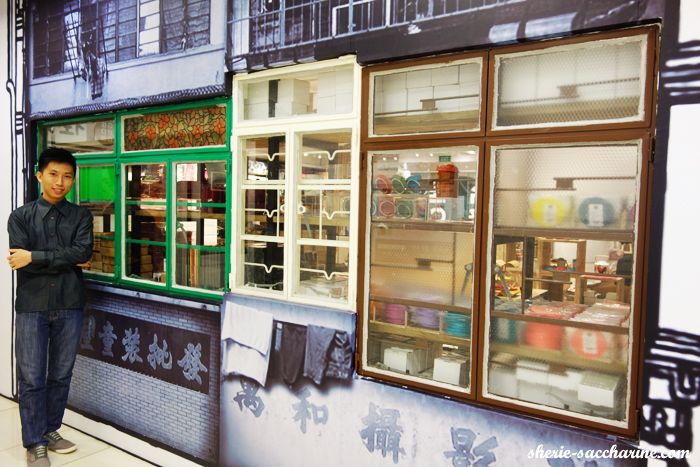 Remember to close the windows before you head out!


After leaving the store, we decide to do some riverside strolling.
But ice cream caught our attention!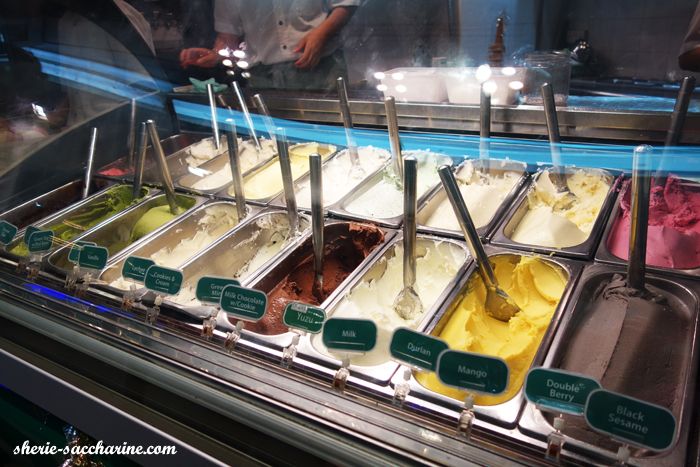 I insisted to order the dual flavours long cone for $5.80 although the boy wanted cup (boring!)
Ice cream master preparing our Macha and Lychee cone.
Ice cream makes people silly, really..
Gonna act cool posing with the temptation..
Although in our hearts, we feel like..
After the serious massive camwhoring shots, the ice cream was melting damn rapidly! Alex was so pissed (cos I made him order the troublesome cone, which turns out to be not crispy too) that he gulp 1/3 of the ice cream in his mouth.
He was shocked by the icy coldness in his mouth! I burst out laughing at his silliness (and stupidity) and instantly, he stop being pissed and laugh his head off, at himself. Haha. Ice cream drove us crazy.
This is the silly boy.
And this is that silly couple..
People watching by the riverside while eating ice cream is quite romantic and fun actually.
Look at what we witnessed!
Santarinas Unleashed!
And the strong lighting from Central actually gave us accidentally good lighting for camwhoring.
Okay, we weren't camwhoring.
We were caught abusing each other!
You can see that I'm putting in more effort here..
But when we turned around, we were greeted by this serene scene and we made up (not out).
As usual, there was these LED flying kites at the bridge of Riverside Point, but they were accompanied by long bangs that night, so we went to take a closer look.
Omg! What's going on?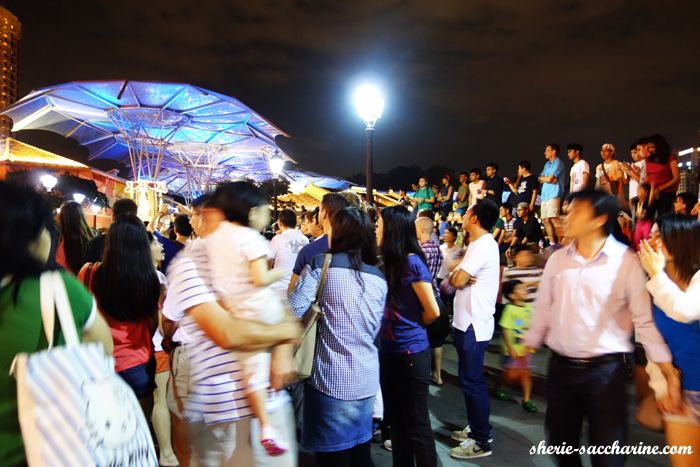 Ohh... Festive Busking by OVA FORMULA and DHUAZA BATHUCADA!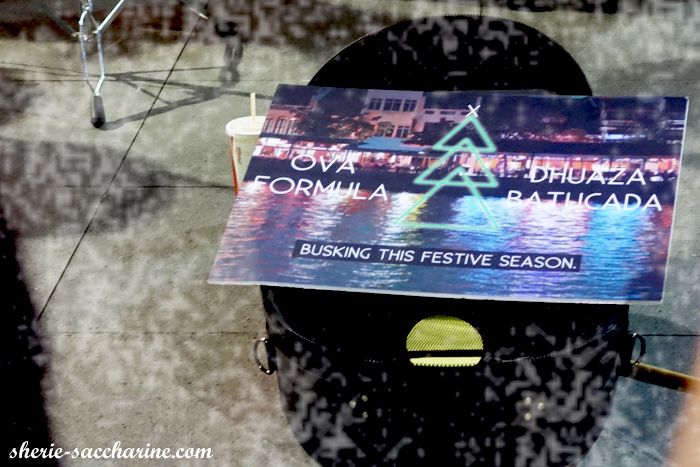 Great performance with rhythm that makes passer-bys stopped and sway their bums to the beats!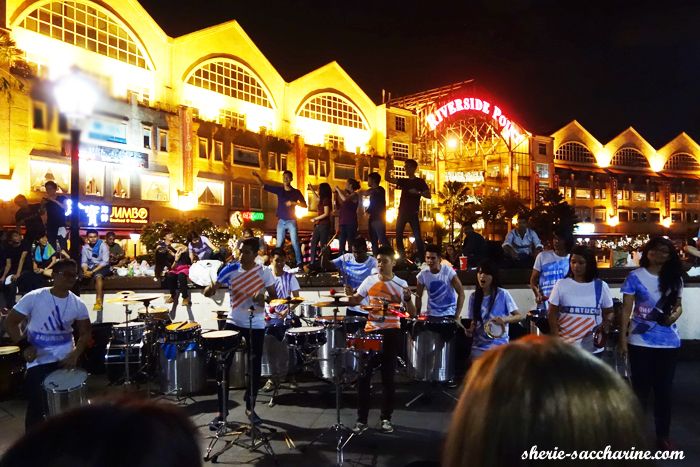 I swear we stood there for at least an hour till 11+pm as we were too engrossed in the music and the atmosphere! So high high high!
The two groups combined, and some audience were roped in to join in the performance!
Dance Dance Dance!


We left due to safety reasons, cos they were really too engrossed in their dance and almost knock into us. Siam!
I had a great night at Clark Quay with no alcohol (Alex don't drink), no expensive meals, no entrance fee. But we had a great time! :)
I guess that's what they meant by, the great things in life are free! Hehe.
I've got so many backlog to blog about real soon! Tune in soon again okay?

LIKE my page for daily updates!