London Weight Management 1 Day Trial!
Yes yes yes!
So I was invited to London Weight Management (LWM) experience on Wednesday! All thanks to OMY.sg and LWM!

(Pardon the quality of my photos. Dumb me brought the RX-100 without SD card!!! -.-" )


I was with another blogger, Eva, for the experience!
Check out our two pretty consultants cum therapist, Joyce and Michelle!
Got changed into my "robe" and get my height and weight measured!
So this is what I'm going through for the day!
Quick & Easy Slimming Treatment!
Wonders of the Treatment:
·
Guaranteed 8-16cm loss in 1 session
·
Up to 3kg loss
·
24-hour fat burning effect
·
No surgery & side-effects
·
Detoxifies the body by impelling sweat
·
Removes dead skin to regain radiant youthful skin
Step1: Aroma Stea
m Bath (10 to 15 minutes)
The aroma steam bath opens up pores for better product absorption. It also helps soften dead skin cells, calms our body and improve our blood circulation.
So after removing all my own garments and wrapped in the pretty red towel, I went for my 15 minutes steam bath in this cosy little room. All by myself! I used the dry face towel to cover my face so I could maintain my make-up. (I did pretty well!)
Step 2: Lavender Sea Salt Scrub
(30 to 45 minutes)
The use of the lavender sea salt scrub that comes hand-in hand with the

infra-red

warm blanket, is equivalent to a set of 360 sit-ups or a 4km walk. It works towards:
·
Reducing water retention in the body
·
Increasing our body's metabolic rate to quicken the process
of burning fat
·
Removing dead skin cells to give way to more radiant skin
·
Increasing the body's ability to absorb subsequent plant based
thermo ampoule

According to individual body metabolic function, customer can lose up to 3kg of excess water, wastes and fat! (Incredible!)
So this is my bed ready for me to enjoy the scrub!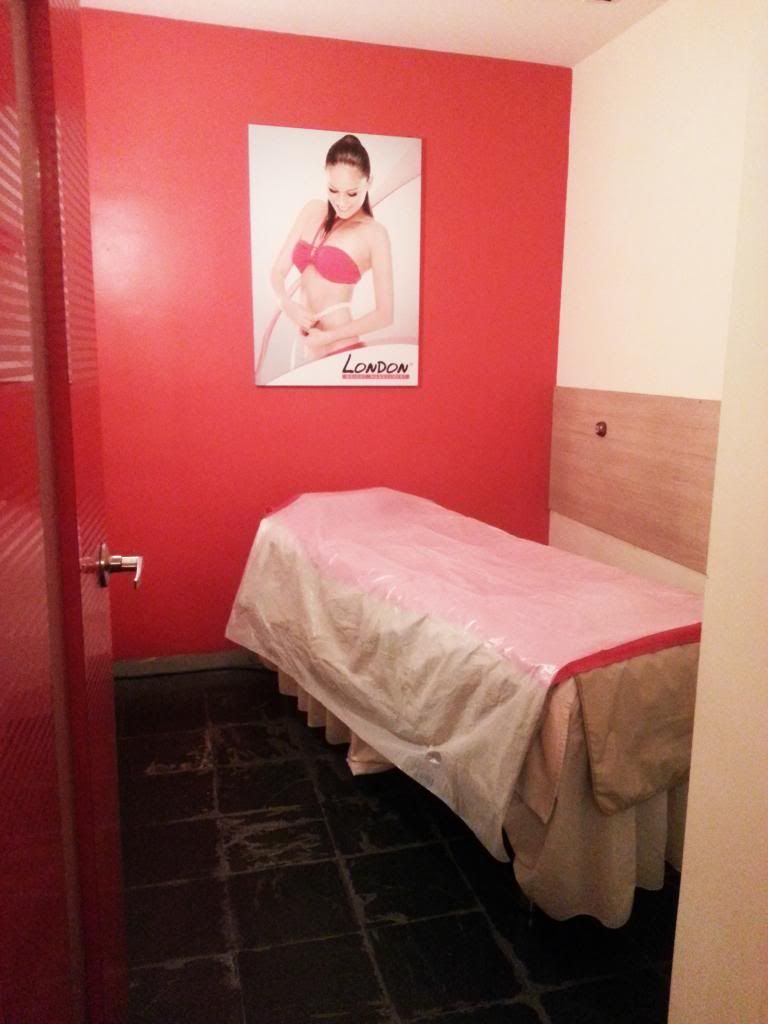 I love love love scrub! It always makes me feel clean, smooth and oohlala!
Check out my HAPPY FACES!
My unglam photo! Usually, customers need to be naked! But well, I can't be nude in front of the camera!

After the scrub, I had a relaxing shower which I enjoyed the warm water and nice-smelling shower gel (bonus) !
Step 3: Electrical Muscle Stimulation
(30 to 45 minutes)
With the use of Thermo ampoule/ Body Perfect Ampoule and electro-muscle stimulator that will help your body build lean muscle mass and quicken the body's weight loss processes, this treatment can help achieve a loss of up to 22cm or more around the body. Expect toner arms, slimmer thighs and a tighter midriff!
This bed look intimidating, but trust me, the electro-muscle stimulator really gives my muscle a good "massage"!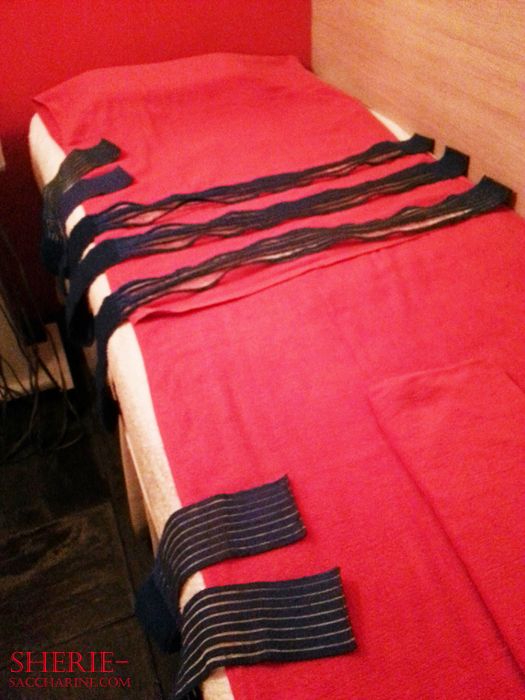 So my problem areas: Arms, Tummy and Thighs will be secured with this electro-pads which vibrated for 30 mins.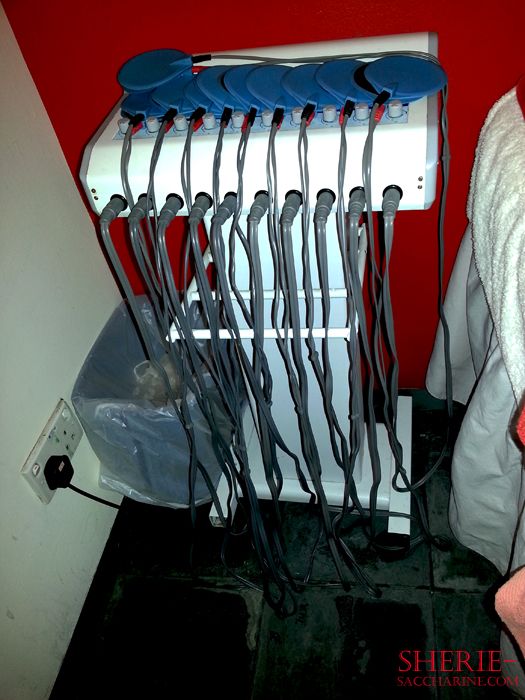 Michelle applied the Thermo Trimming serum before the pads to ensure more effective results!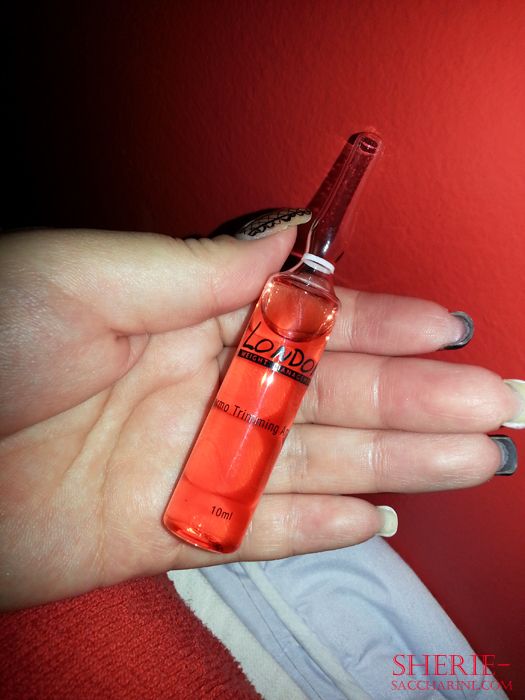 I lost an overall of

12 cm

on my body and

0.9kg

off my body mass!
And this is only 1 session!

No wonder the centre is packed with excited ladies!
After the intensive 1.5 hours treatment, Eva and I was interviewed on how we felt about the treatments!
That's pretty Eva during her shoot.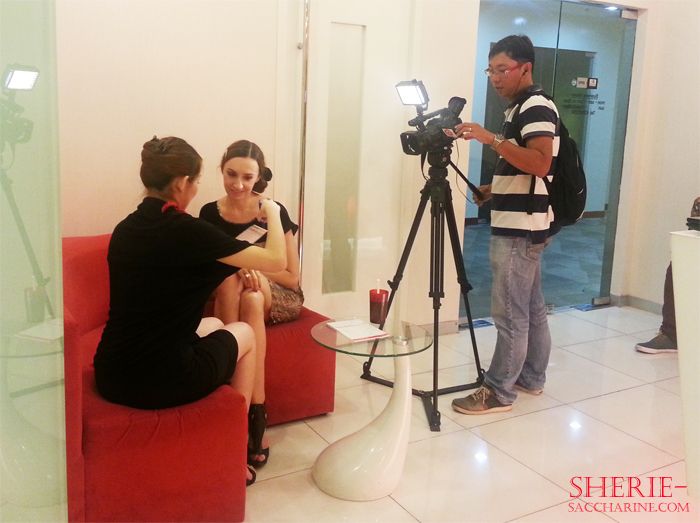 The red glass on the table is actually the chocolate-flavoured..
Supplement Drink
The Supplement drink helps to increase metabolic rate and prolong fat-burning effects beyond treatment, achieving faster and more effective weight loss.
Relaxing myself from the "million dollar smile!"
I know, soooooo cute right! *shy*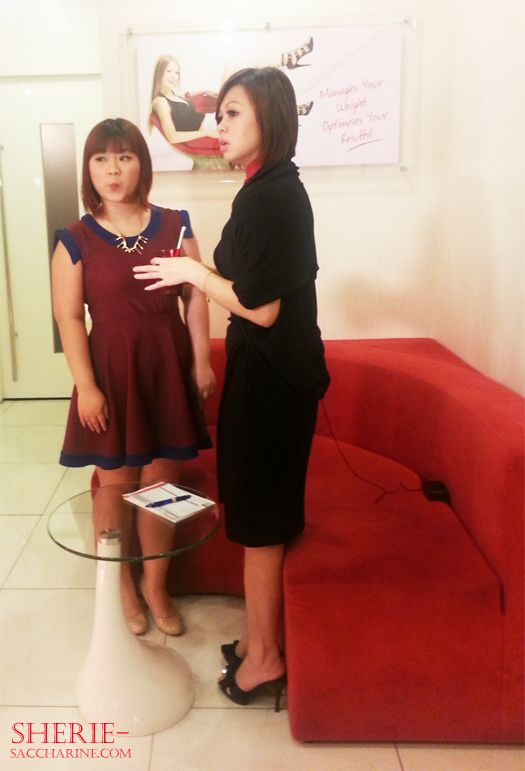 I'm really thankful for the team at London Weight Management and Omy for making this experience so enjoyable and special for me and Eva!
The video will be up on Omy website probably next Monday, and I can't wait to see how unglamorous I look! It's my first video/filming people!
But I got to say, I really enjoyed it!
You Can Get A Free Trial Too!

Simply quote

"Sherie Saccharine

" at London Weight Management- Tiong Bahru Plaza outlet to enjoy your free treatments (same as mine!) with Michelle!

Isn't it great to be my reader?
Love you guys/girls!