Beautiful Nails at Beauty Recipe!
Yay!! I finally got my sponsored nails done at Beauty Recipe!
Beauty Recipe belongs to a great blogger at myfatpocket-
Jessie Ting
!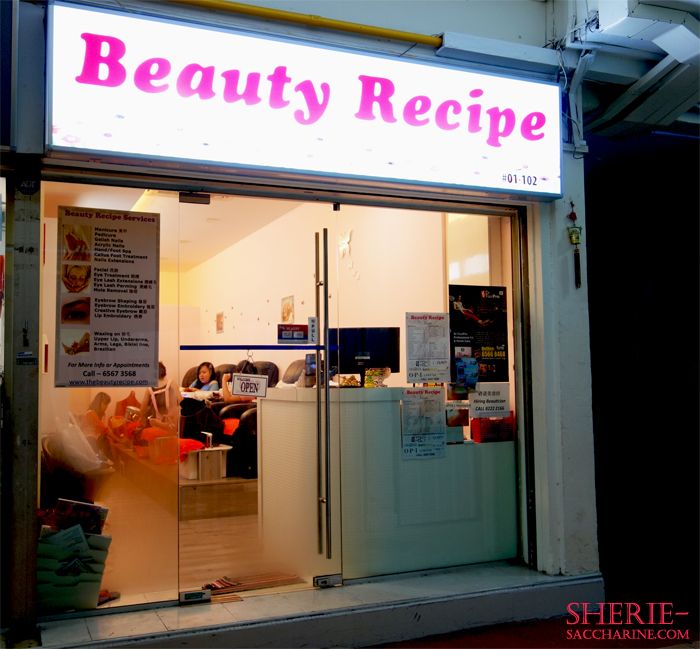 Like all customers, my top priorities when visiting a nail parlour will be quality of nails done and comfort!
Look at these comfortable seats at Beauty Recipe!
This the my seat that comfort me for the 1.5hr nail experience. Love..
Although I'm not doing any pedicure, this setting is definitely perfect for a leg rest while doing my nails!
Just after I sat down, the friendly staff offered me a drink! As I was thirsty from the after work rush, I opted for cold water!
And it came in such a cute mug!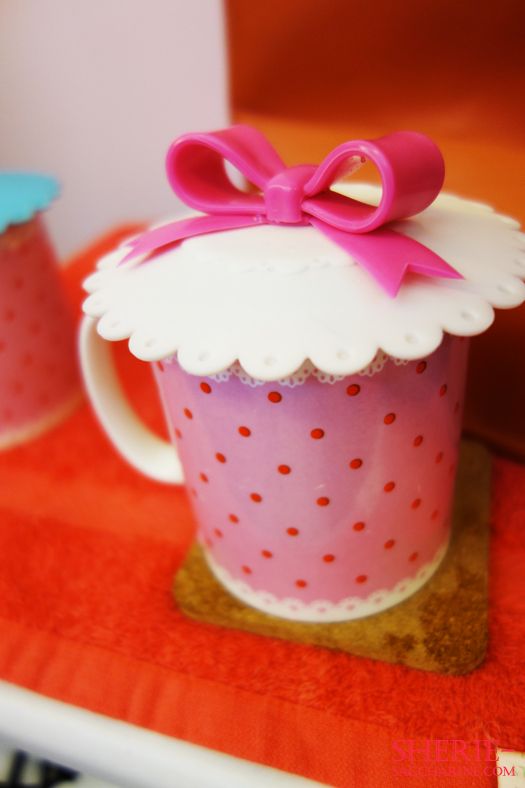 While waiting for my ugly nail polish to be removed, I browse through their gelish selections and god! The colours were all so pretty! Luckily I wanted my nails to be designed by my manicurist, if not, I would spent too much time on the colours. (That's what usually happens to me at the nail parlour!)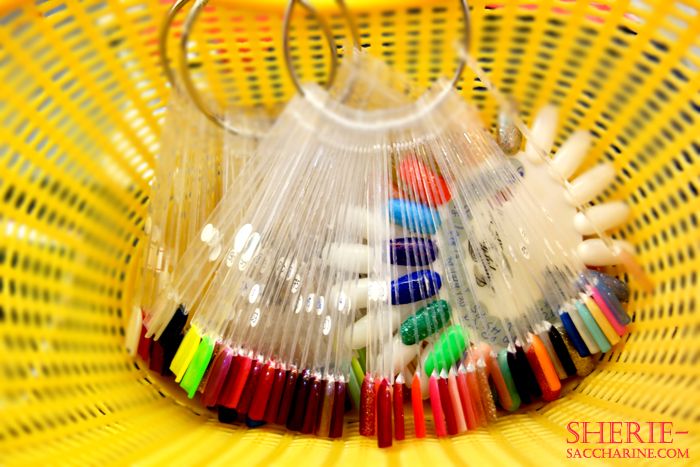 A percentage of the 3D nail accessories for the vain ladies to choose from! Awwwww....
If you have an upcoming party, event, wedding, birthday celebration etc., you should totally get your nails done like a princess. Pretty nails are as important as a perfect make-up and hairdo!
Before the treatment, here's my embarrassing chipped Halloween Nails!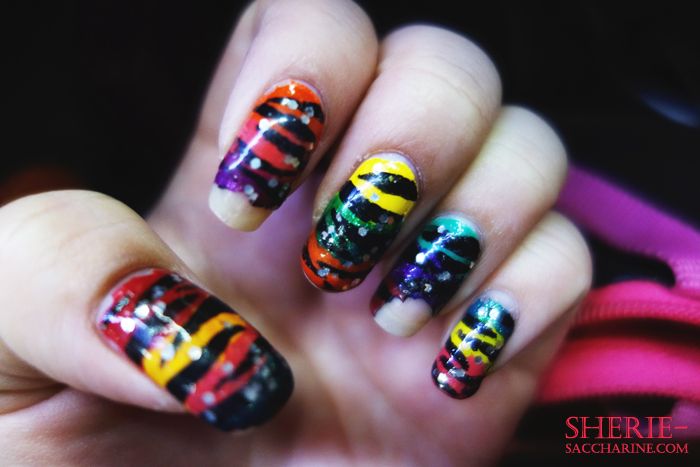 I love having my nails painted, but I hate to have it removed, especially by myself! Because I usually glide on glitter polishes, and they are a pain to remove! I'm so glad Beauty Recipe came to my rescue!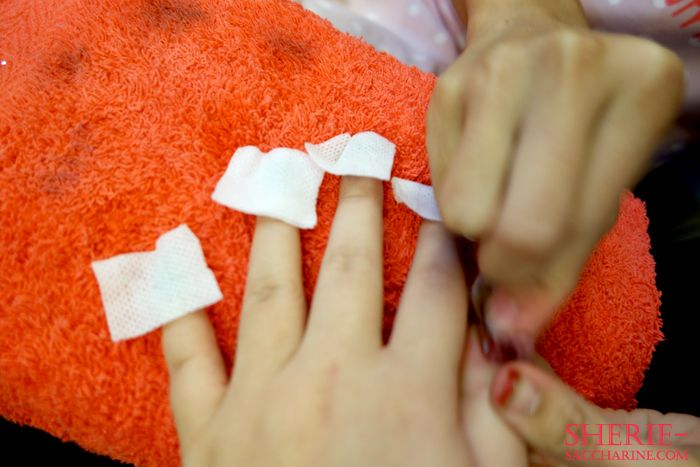 I really appreciate her patience in helping me to remove my stubborn nail polishes and complementing on my pretty long nail bed. *Show off*
Finally got my nails cleaned and buffed. Ready for some gelish action!
HELLO! Finally some face to show off my enjoyable experience at Beauty Recipe!
If you are tired from work, or simply too shy to chit chat with the manicurist or afraid that you might fell asleep during your session... You may enjoy *TV Programmes* here!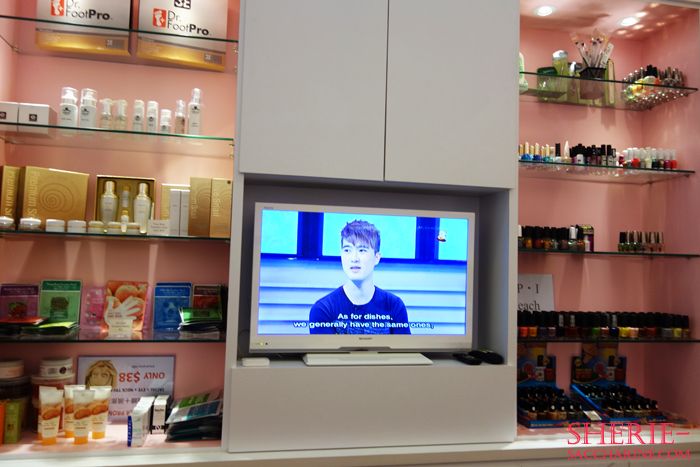 The manicurist painted my nails meticulously with gelish coats to ensure my nails are perfectly shiny!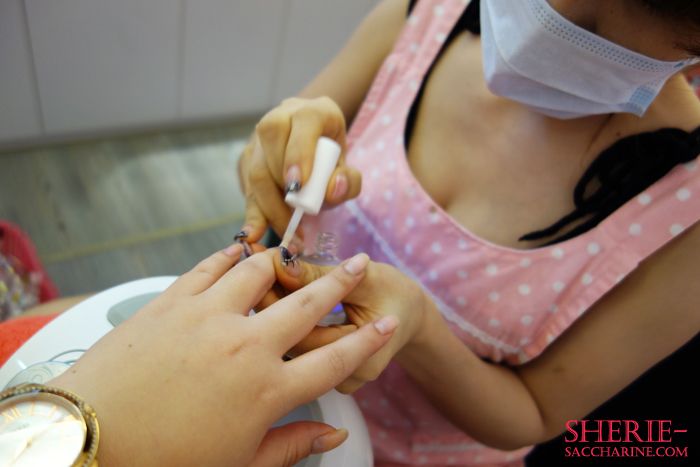 After every coat of gelish, I have to placed my hands into the UV light machine to set the polish.
Here comes the fun part! NAIL ART!
Steady hands with thin brush strokes!
Honestly, one of my ambition was to be a manicurist. But after looking at all the skills and concentration needed in the process, I have to admit that I wasn't artistically inclined and can never conquer my shaky hands.
Painting the cute ribbons on painstakingly.
And...
TADAH..

MY PRETTY AND GIRLY NAILS!!!!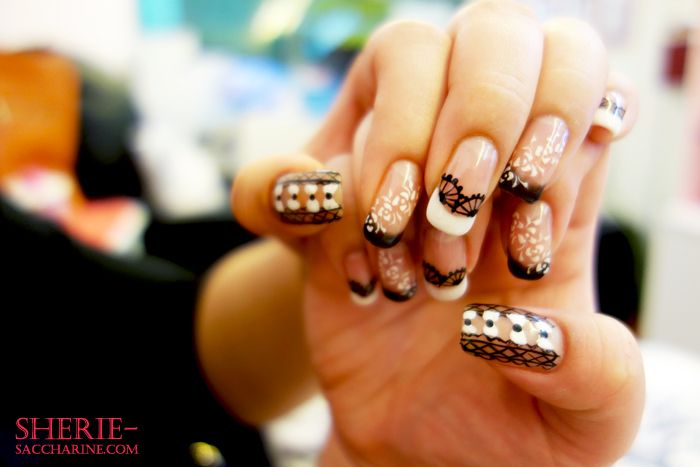 I'm sooo sooo happy with how it turns out!

I usually go for loud and bold colours when I DIY my nails cos I wanna avoid the fact that I can't draw on my nails! This set of nails now give me a feminine side and it is totally mitchy-matchy for my office outfits and weekends get-up!
I paused for a while to admire my nails again when typing this.. :X
Well, if you are girls who simply can't afford the time to go on frequent trips to the nail parlour, Beauty Recipe also retails a whole range of O.P.I at only $10!!!!
Other than nails services, Beauty Recipe also offer a whole range of beauty services including Waxing, Facial, Eyelash Extension, Eyebrow Embroidery and many more!
Here are some of the beauty products they are retailing.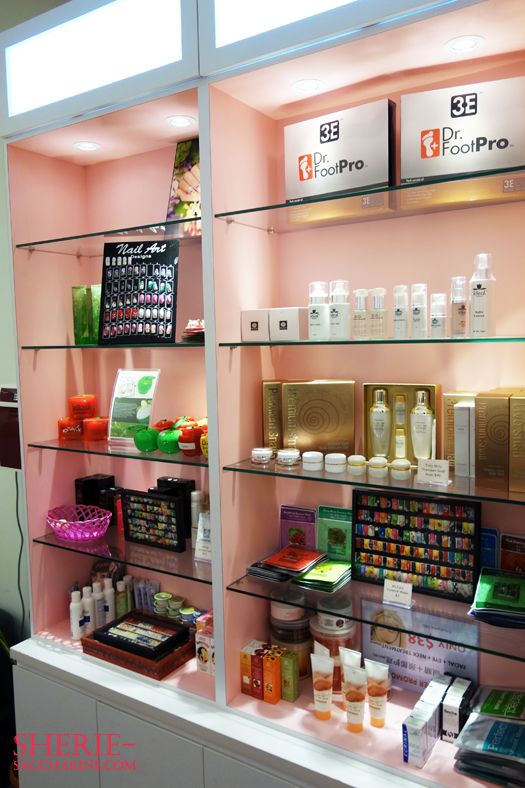 Address: 104 Jurong East St 13 #01-102 Singapore 600104
Tel: 6567 3568 / 9859 3982
Operating Hours: Mon-Sun From 10am to 8pm
In case you are not familiar with Jurong area, here's my illustration on your route to beauty!