Sorry that this entry come after so long 's there's school project, work, and more events (happy!) and not to mention more things to blog about too!
Thanks to OMY.sg and SOLD.sg invitations, I was given the chance to visit Soldgers (that's how the SOLD.sg warriors call themselves) office and joining their relaunch party at Hummerstons!
Love to start the entry with the happy SOLDGERS! :)
Pretty Angeline (Co-founder) showing off the new pretty Sold.sg website.
The new Sold.sg has so many exciting and quirky products to share! Are you eyeing on any one of them yet?
Before we left the office, here's what was presented to us...
The big fat orange hammer than many of us were excited to pose with! If you are observant, you will realize that I'm mitchy matchy with the Sold.sg new corporate colours!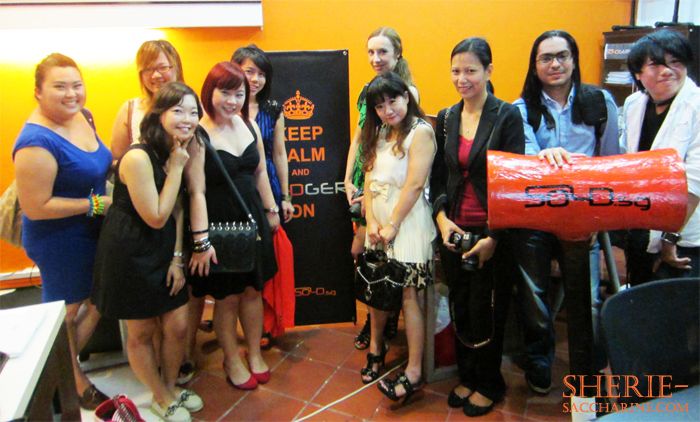 Here we go to Hummerstons!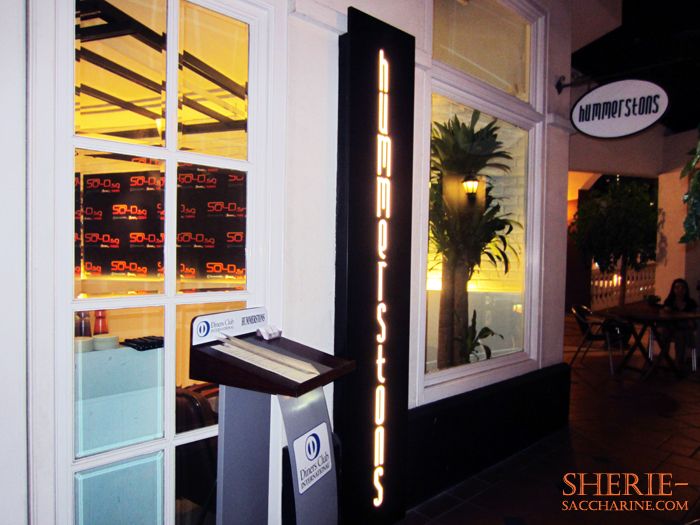 Pretty Anna Dearie was invited as well because the Soldgers are so nice that they want us to share the good things in life with your friends!
Dearie was half-dead due to long walks and thirst. Sorry dearie!
Every who registered gets a goodie bag!
Look at the crowd!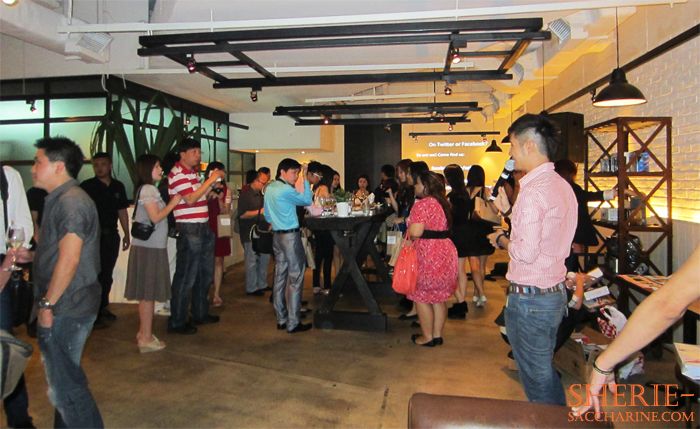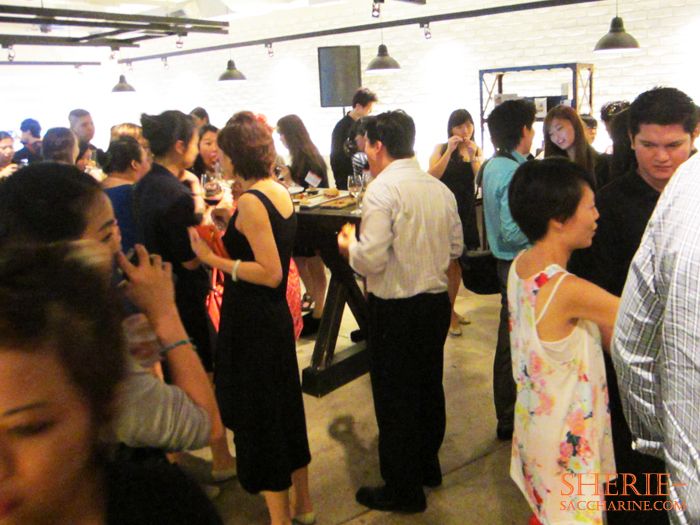 Sold.sg invited their valued partners, Google friends and of cos, the supportive bloggers who really appreciate the invitation!
Dearie and I really enjoy the wine and dine..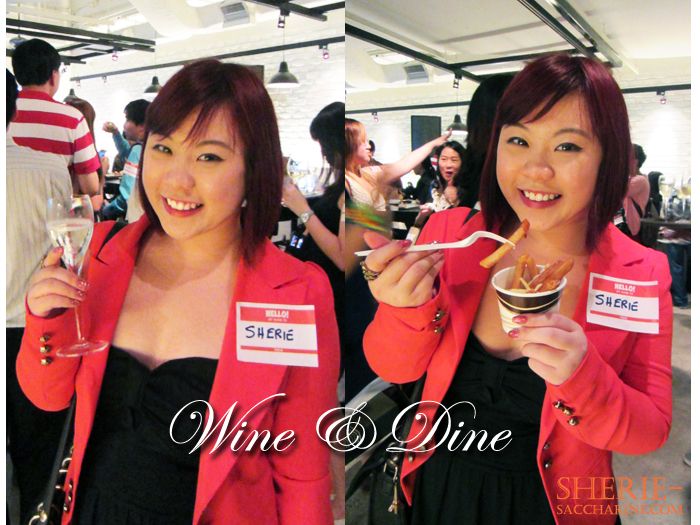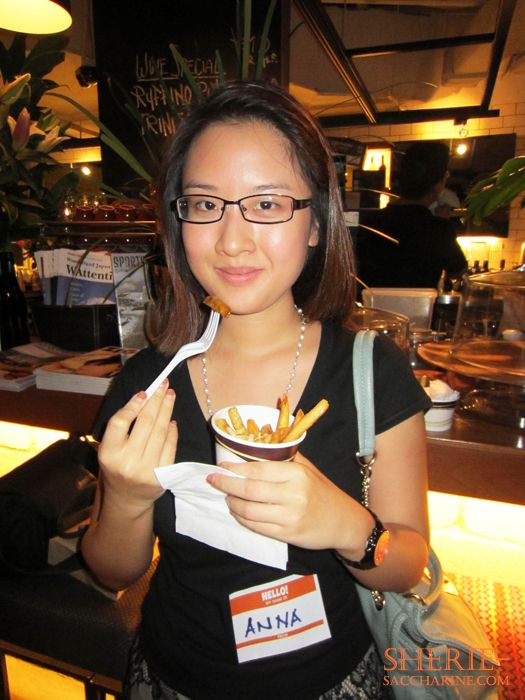 There were product display to let all the guests know of their great offers in Sold.sg!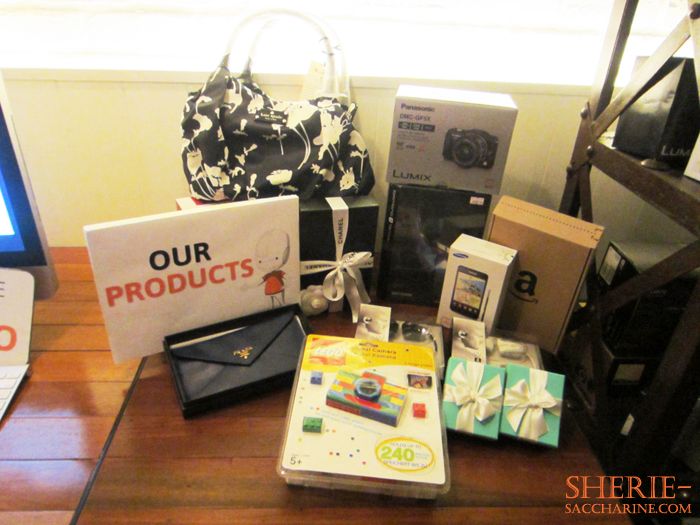 To break the ICE among the guests, a small contest was set up to make us mingle around!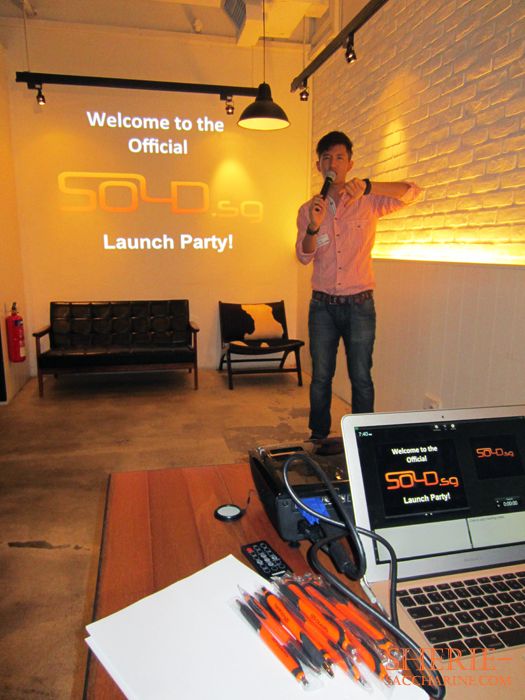 And surprisely, our group was the winner!
I was glad to make some new friends too!
This is my new blogger friend, Cindy and I at the photo booth!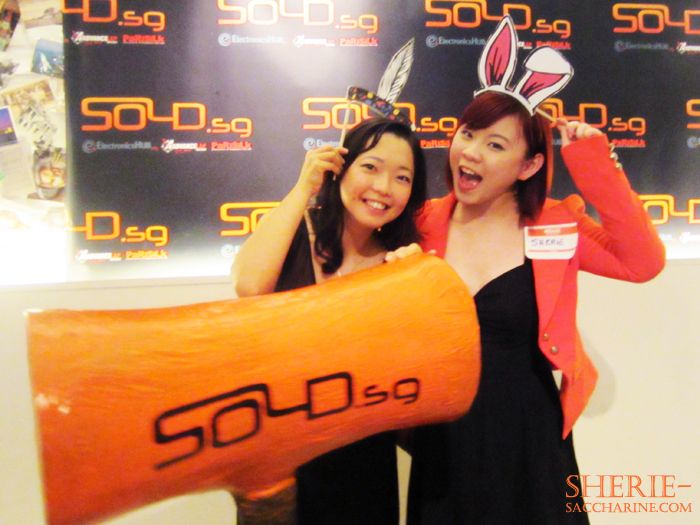 Dearie, Cindy's friend, Cindy and I!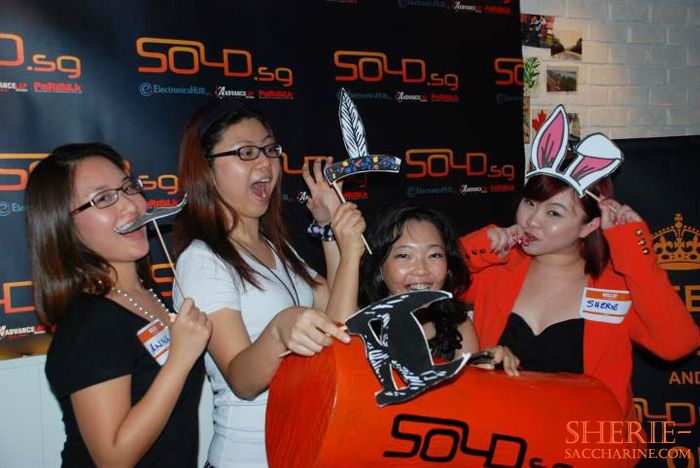 Having fun with the booth's props!
Different identity at different time of the day!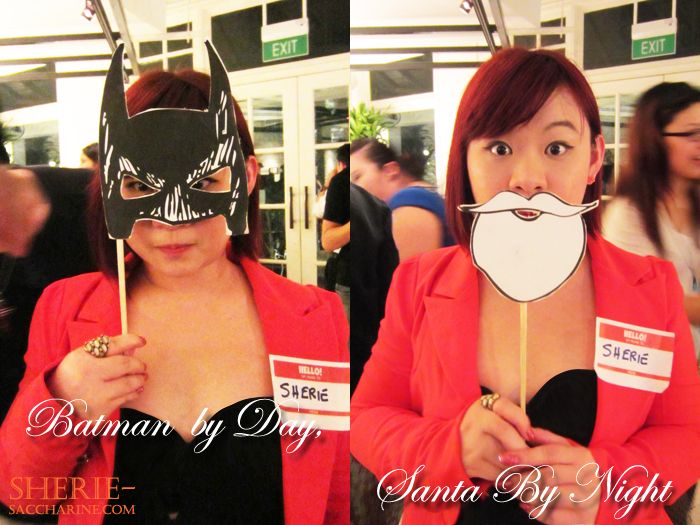 I swear not only girls are cam-whores.. Look at these guys!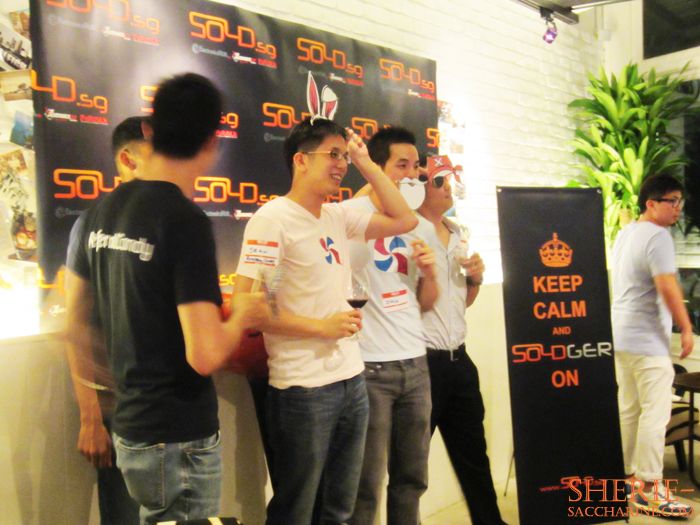 Everyone had fun and I get to exchange contacts with Cindy and Cookie!
The founders at Sold.sg did some inspiring sharings about their direction for the site and I really admire their passion and efforts in their very own business!

This is co-founder, Tian Qiuyan presenting Sold.sg!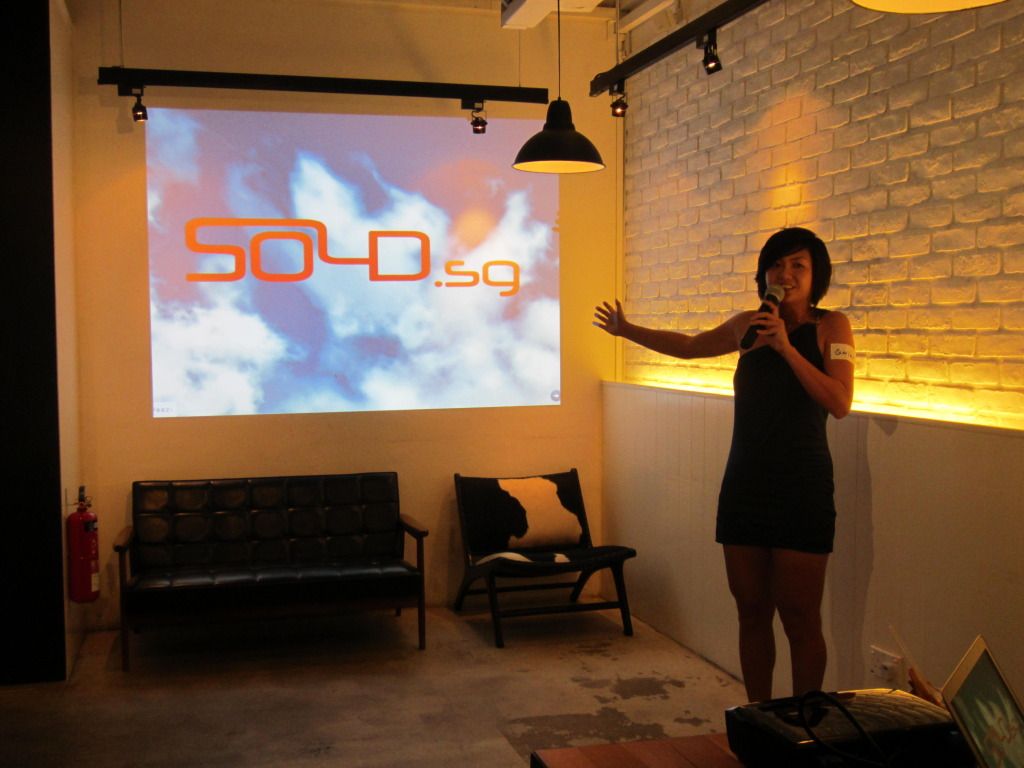 Qiuyan's brother, Chiou Hao, the IT expert who also co-found Sold.sg..

Look at their enthusiasm!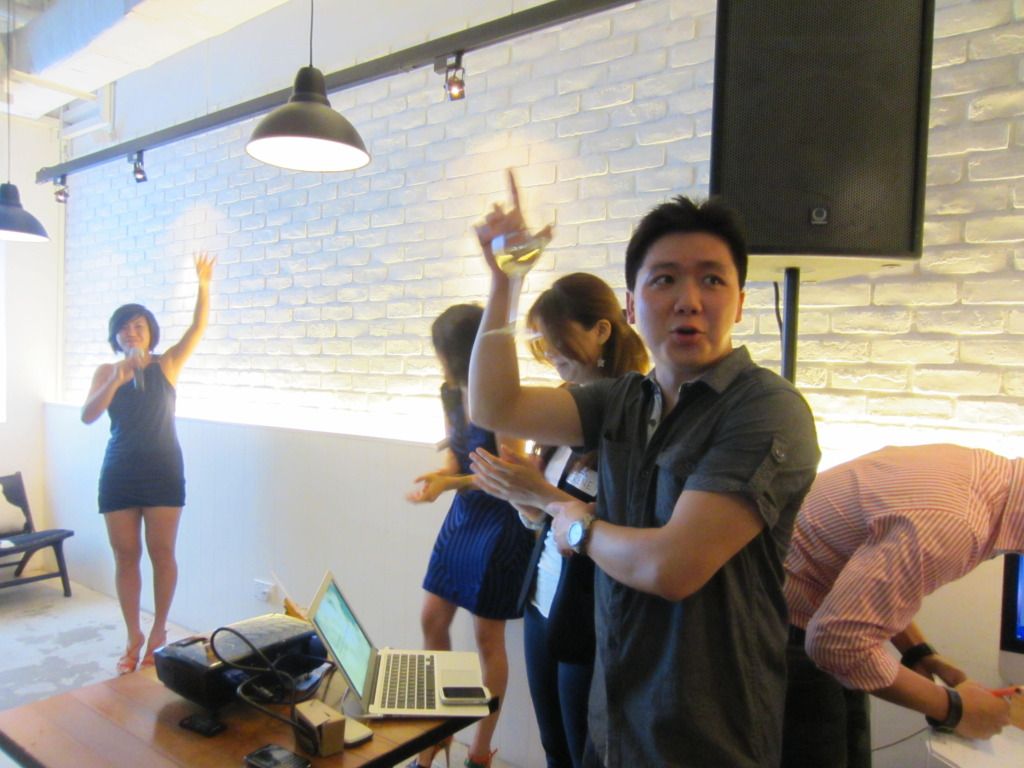 When asked "Use one word to describe Sold.sg", Qiuyan answered "Sexy!"
Yes, so feel sexy when you shop at Sold.sg!

I would like to thank OMY and Sold.sg once again for their invitation and the fun we had at the party!

Wish you guys success!