Halloween Tutorial: Rainbow Zebra Nails!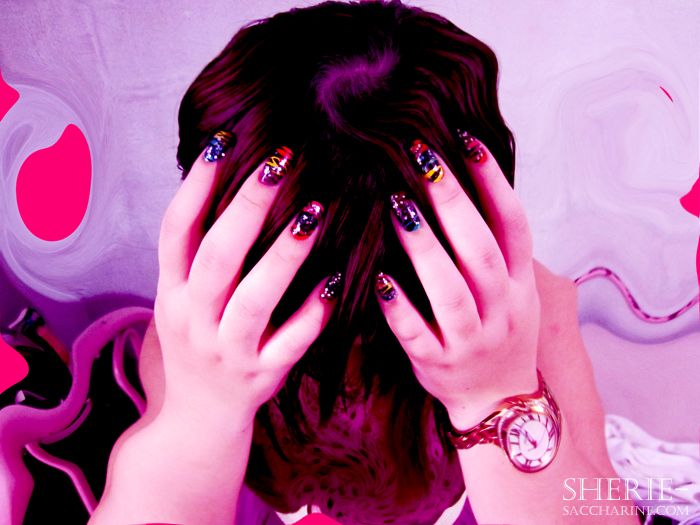 Hello Lovelies!
I decided to scare you with my surrealism-inspired photo and show off my nails for today's tutorial!
Read on to learn how to do this manicure step by step!
Don't get frightened off by the complexity! It's is far more easier than how it look!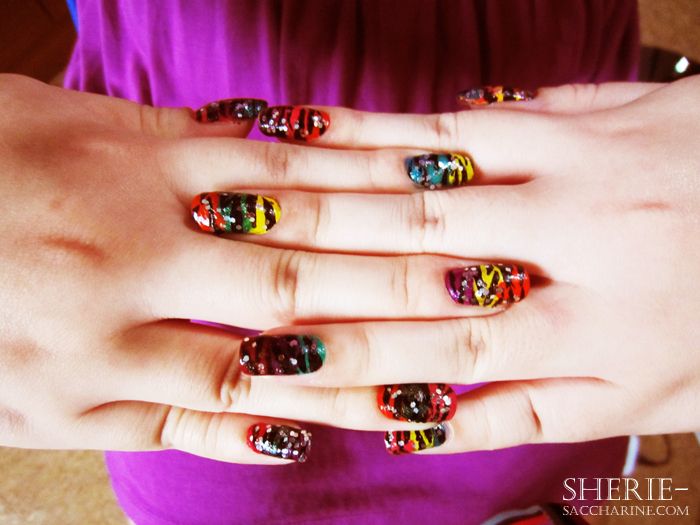 WHAT YOU NEED:
I'm not into expensive nail polishes because I usually use the colours just once or twice.
The nail polishes I'm using here are all below $3/bottle, except the China Glaze I got from July Bellabox!
Be
BOLD,
experiment this manicure with
C
O
L
O
U
R
S
!
You will also need to have black polish with a thin brush for the zebra stripes. But I forgotten to buy it! That's why I have substituted it with a black eye-liner instead!
STEP 1: Paint all your nails in different shades!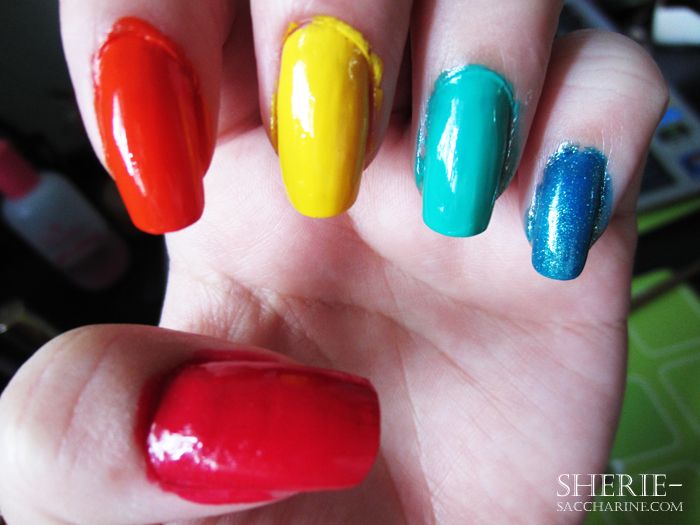 It's not rocket science, everyone can do it!
I usually don't care about the extra polish outside my nails as they tend to get removed during my warm shower!
STEP 2:
Layer at least 3 colours on each nail so they appear vibrant and attractive! Grab some eyeballs with your nails! (pun intended!)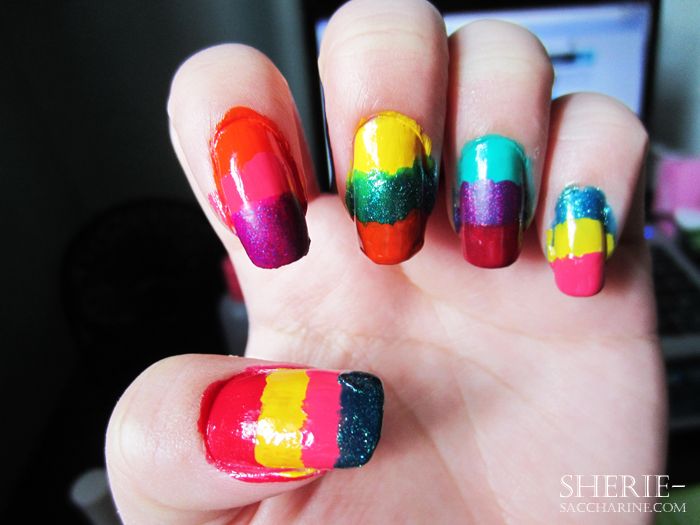 STEP 3: Draw stripes with your black polish/ eye-liner and paint a glittery polish over.
I don't have any glittery polish, so I have to stick glitter "flakes" one by one with my polish brush -.-".
I got these pretty glitter at Beadstreet for less than $3! Try different colours and have fun!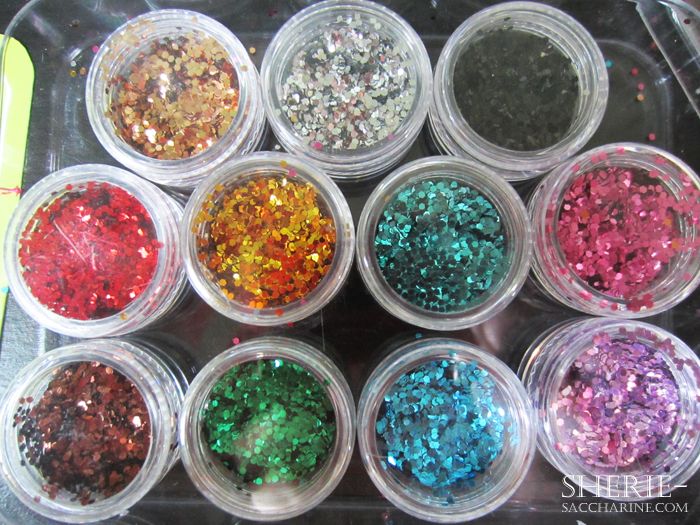 Now you have it! Your very own
Halloween Rainbow Zebra Nails
!
I like being kept busy, especially when I doing my manicures or make-up at BF's place.
So this is what I did concurrently while painting my nails.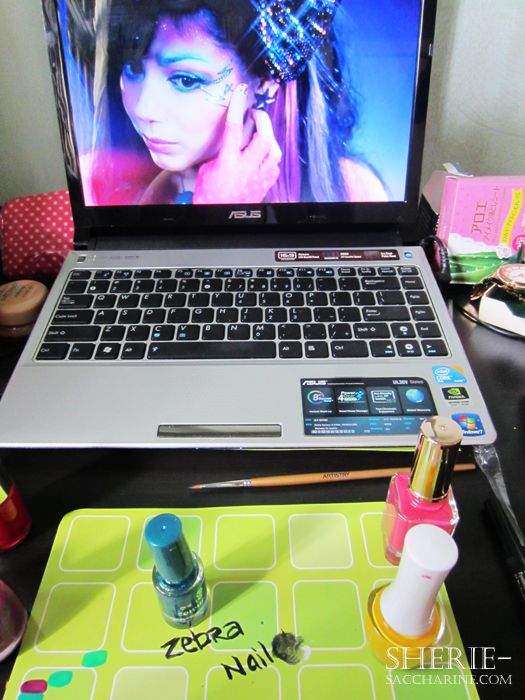 Watching Tutorials on YouTube!
I'm inspired to do an entry on Halloween Make-Up. But dunno whether I'm still in time for it.
Last but not least, remember to camwhore with your new nails!