Arnold's Chicken @ City Plaza!
After more than 7 months of procrastination, Alex and I finally got to try the long awaited Arnold's Chicken!
Make up of the day!
Inspired by Ariel the Mermaid- Red hair and green eyes.
Finally get into the habit of taking OOTD. Usually I will dress down on weekends when I go lunch or dinner with my date. Flats and my favourite skirts is my weekend best friends!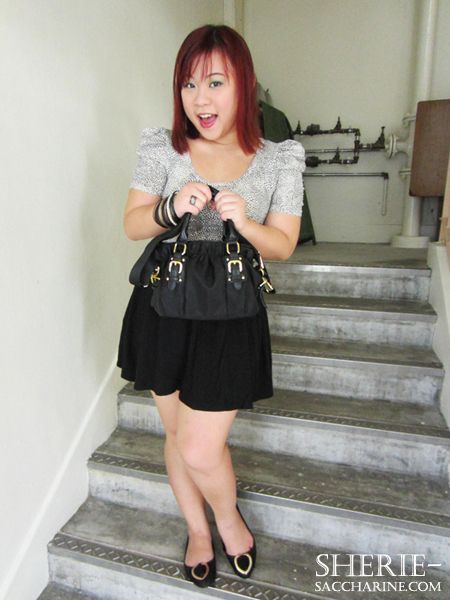 Alex is wearing my favourite outfit! Fitting tee and matching berms, and new Lee Cooper!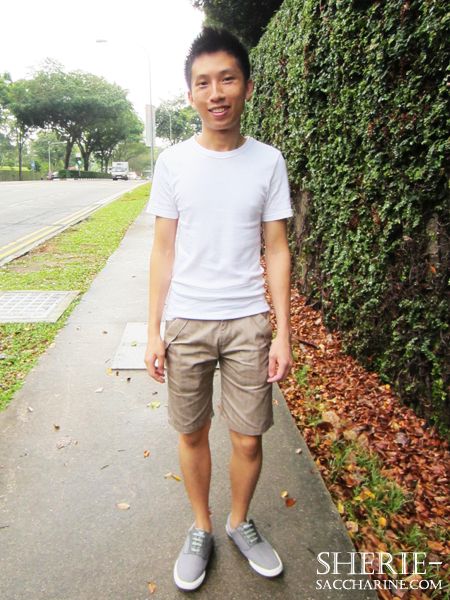 Typical Couple Snap!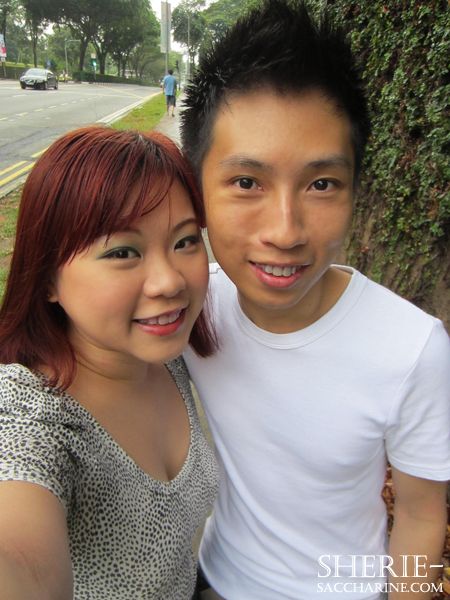 It's a long way to travel to Kallang and walk to City Plaza! Also have to fight the temptation of the Hari Raya bazaar along the way, cos we were famished!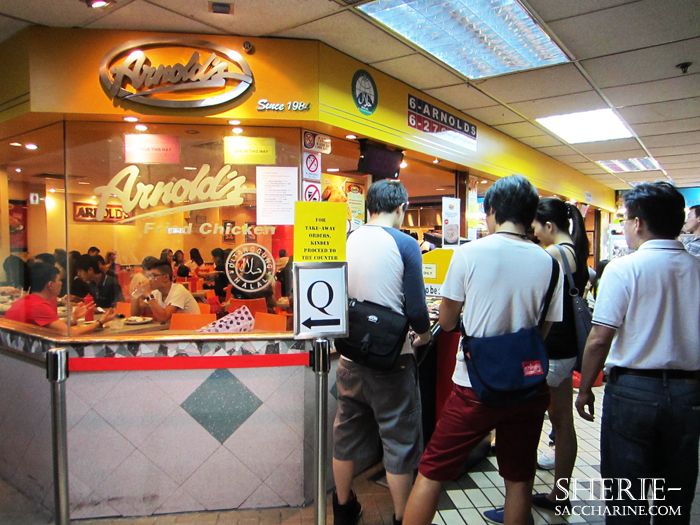 The meal cost us $24.20!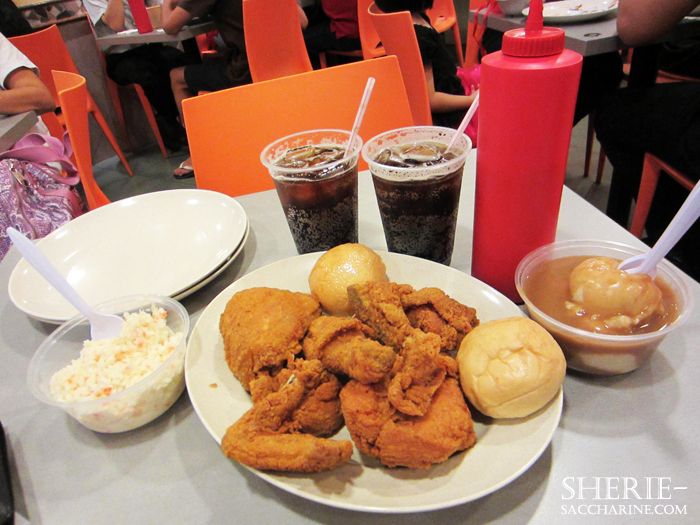 The chicken!
Honestly, I am very disappointed by the taste and quality of the chicken, despite the rave about it, and doesn't justify the extra miles and dollars we invested in it.
Comparing Texas Chicken, KFC and Arnold's, Texas is my favourite!
The chicken has the crispiness of both KFC and Arnold's without being spicy and the price are justifiable at $12+ for 2 pax.
Yet to tried Popeyes recently, so will do it and tell you how I feel about it soon. :)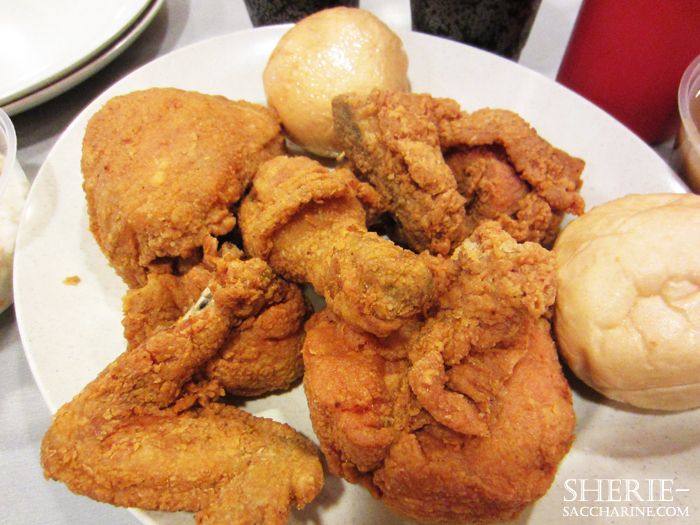 The Coleslaw has nothing to complain about, tasted fresh.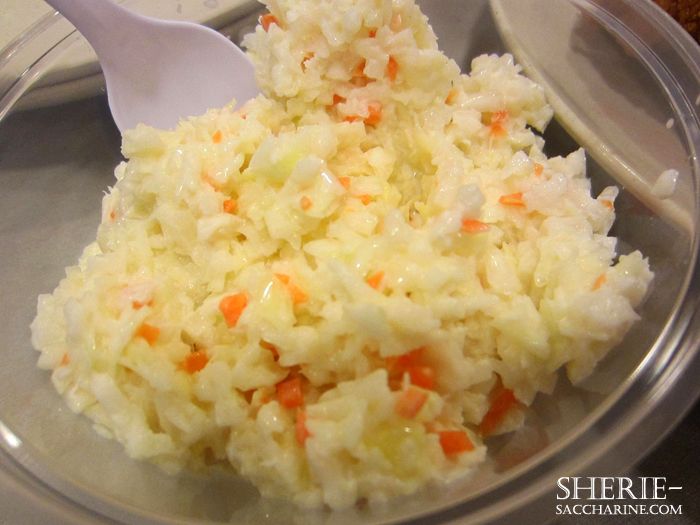 Mashed Potatoes which tasted better than Texas, cos Alex and I prefer the saltiness that it possesses.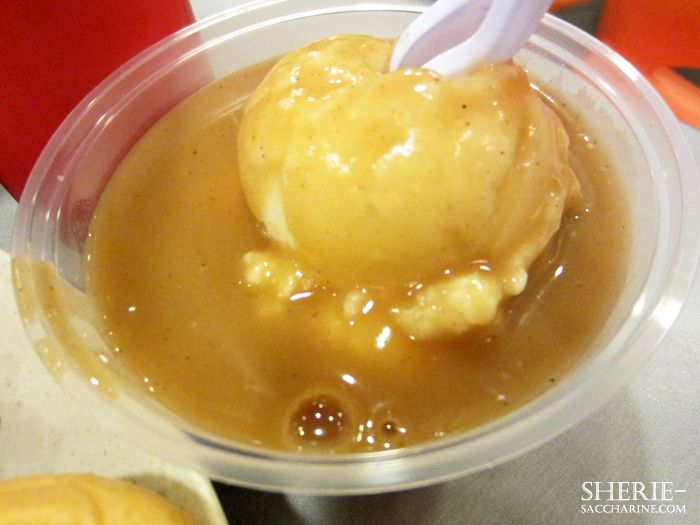 Chili Alex..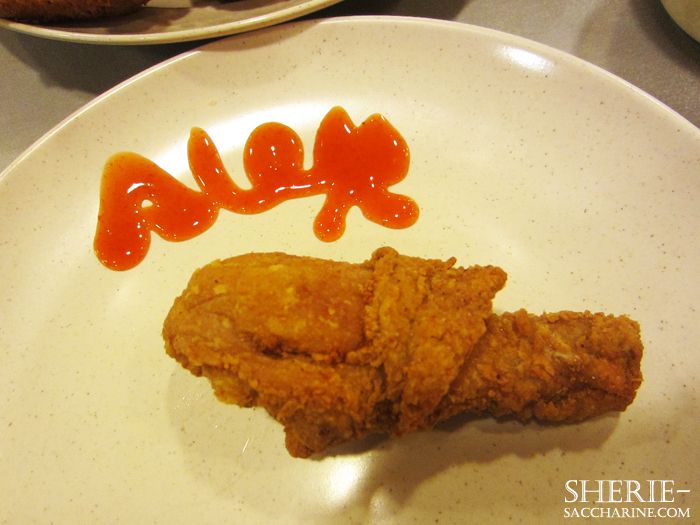 Before the disappointment, while having anticipation.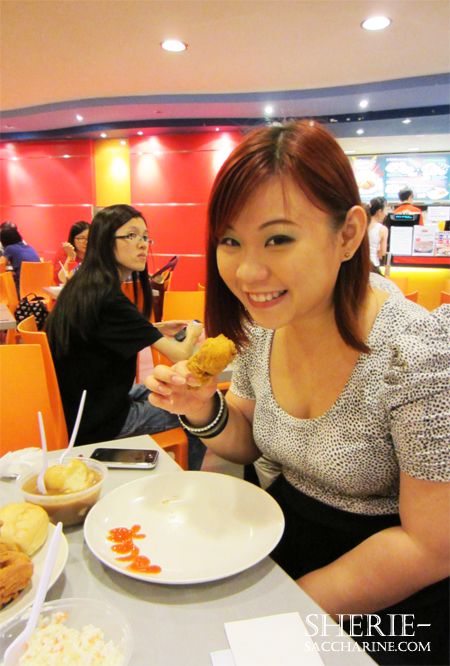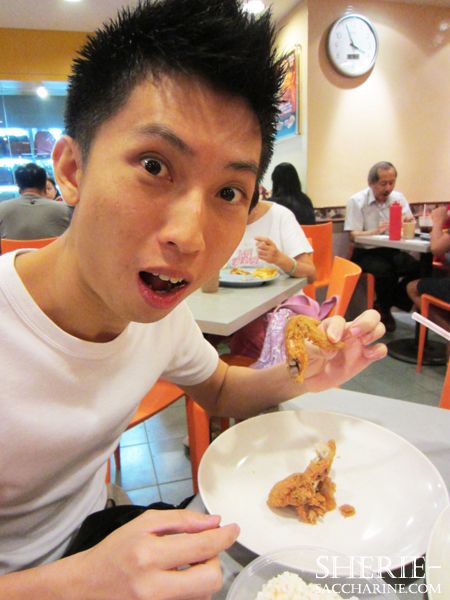 To top up our disappointment, we found chicken breast in the lot!
To think that Alex topped up $0.50 as requested when he ask for no breast!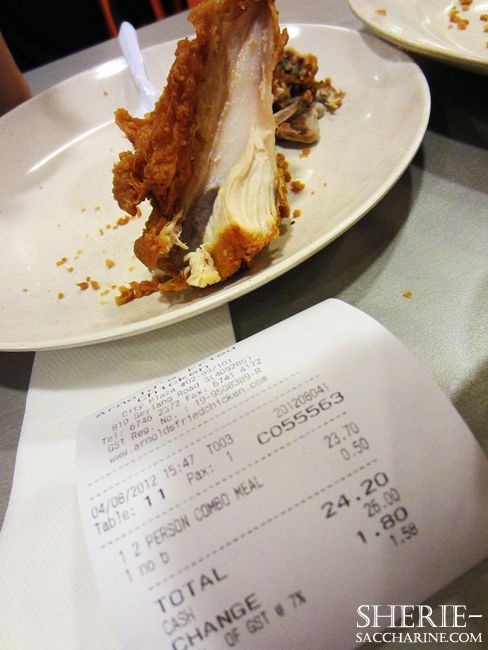 If you are tiki, and wanna know whether the chickens are Yay or Nay, visit them at:
810 Geylang Rd, City Plaza
#02-99 S409286
Where is your best chicken place?