KungFu Paradise @ Century Square
Had an impromptu meet up with the BF today after work.
We didn't want to have our dinner at food court, not in fast food restaurant, and definitely not in expensive restaurant!
After some recommendations from my colleagues, we decided to check out the casual dining restaurant at Century Square!
KungFu Paradise (KP)!
In case you didn't know, KP is under the Paradise Group, which also houses Taste Paradise (famous for their colourful xiao long bao) under its brand. That gave me more confidence in their quality of food!
Honestly, my first impression on KP wasn't good when I visited it the last time with Beilin at Bedok Point back in April last year. But the decor and menu in Century Square looks promising, so I sort of encourage Alex to try it out.
Alex's sliced beef noodles soup that is really nice!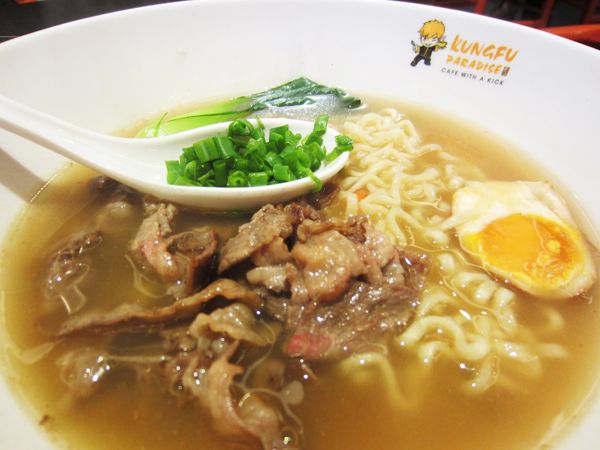 Alex: The lava egg was not as lava-ly as it should be, but for a non-Japanese restaurant, it is considered quite up to standard.
My chicken chop dried noodles!
It tasted somewhat like the Indofood dried noodles, but this is more fragrant.
The chicken chop is a bit crispy, thus, making the texture more interesting than just normal "soggy" chicken chop. For people who does not like sweet sauces, this is not for you.


Me with my tired eyes and noodles!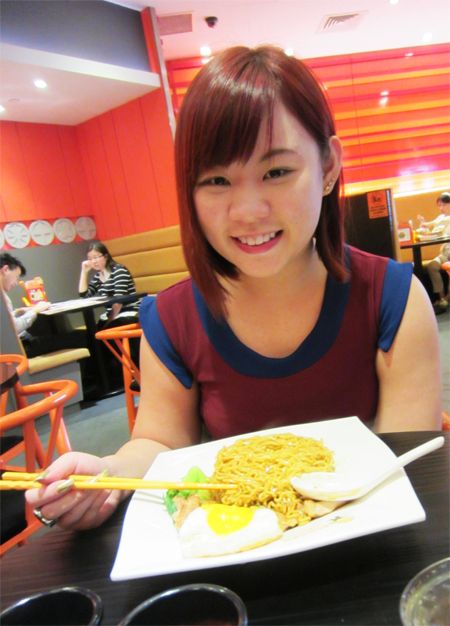 The bill comes up to about $27 for both of us.
Alex and I are happy that we have a new choice for dinner in Tampines! I guess I'm gonna try out the Curry Chicken Cutlet Rice and the Custard Bun for my next visit!
If you would like to visit this place, here it is:
KungFu Paradise, Century Square
#01-37, 2 Tampines Central 5
Tel: 6781 4980