Joo Seng Teochew Porridge & Rice
If you have read my previous post on
Kheng Nam Teochew Porridge
, you would have known that my preferred place is Joo Seng Teochew Porridge at Bukit Timah!
It was a tiring day for me on Saturday, after an 8am driving lesson and lunch, I nap till 6.30pm! Was feeling lethargic but an idea pop up in my head!
Let's end the boring Saturday with some foodie favourites!
I geared up in my causal make up and favourite skirt, and took a bus with Alex to Bukit Timah!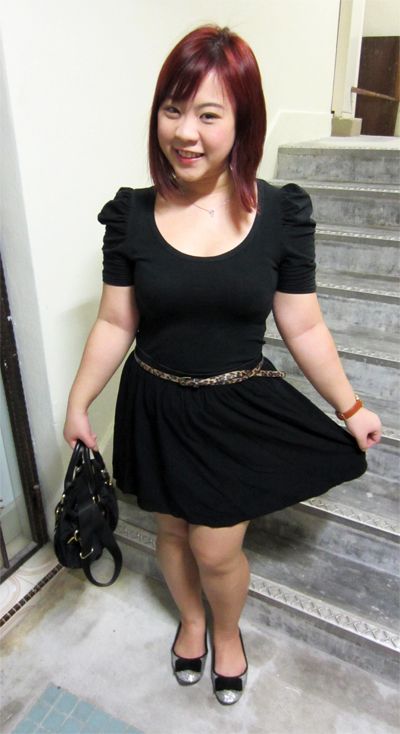 OOTD: Top, Skirt, Belt- Cotton On, Shoe-Rubi, Watch-GUESS, Favourite Bag- X'mas Pressie from Baby!
Upon arriving at 9.15pm, what caught our attention was the traditional confectionery shop beside the clinic!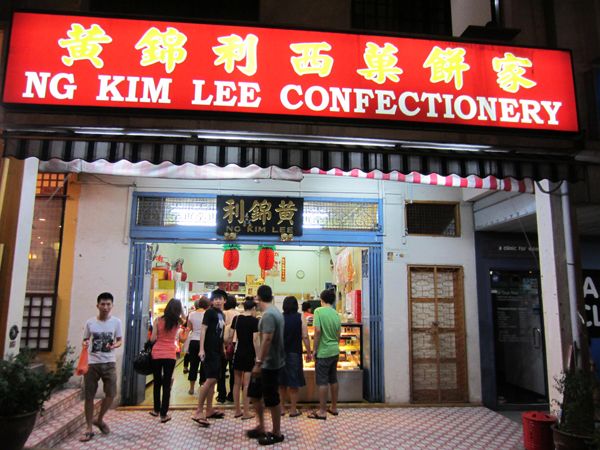 It closes at 9.30pm, which is why we missed it everytime!
Bought these at $0.50 each.
Lemon, Bananas and Chocolate. Not very superb old school fantasic, but nice nonetheless!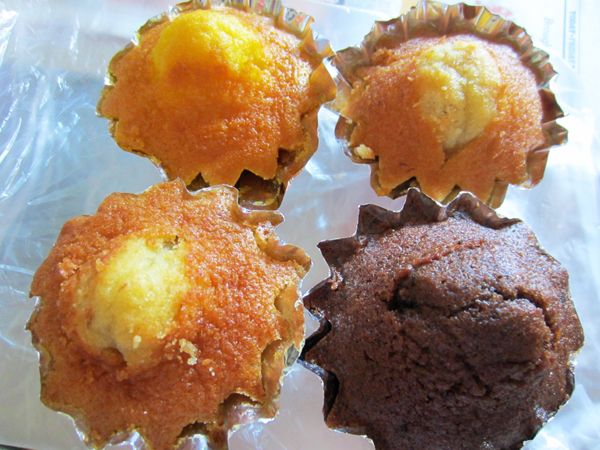 Back to the porridge, Joo Seng Teochew Porridge & Rice!
Never fail to attract customers of all ages at night.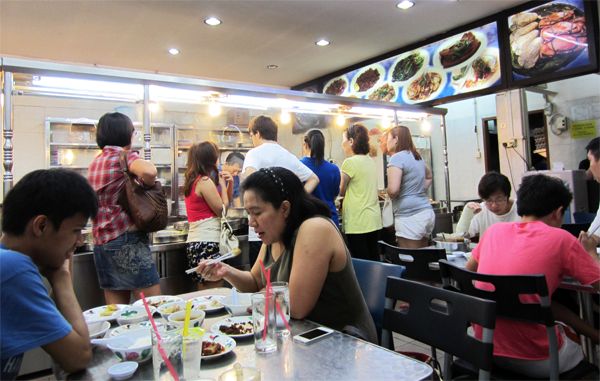 Wide array of selections. At least more of my favourites here.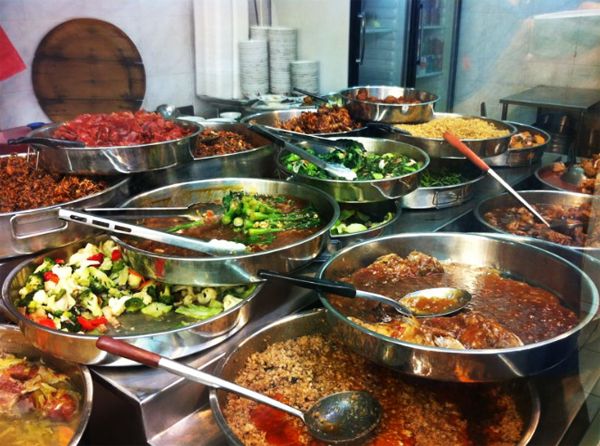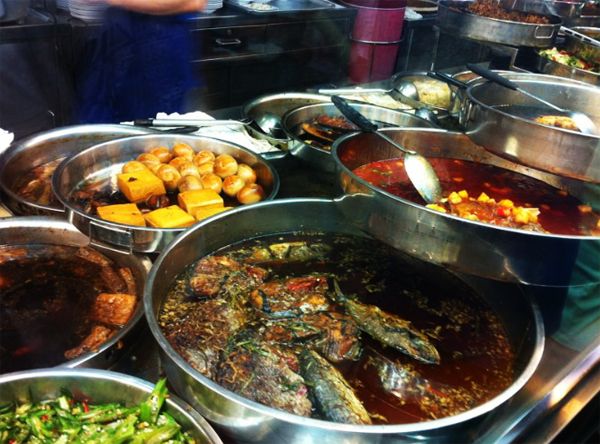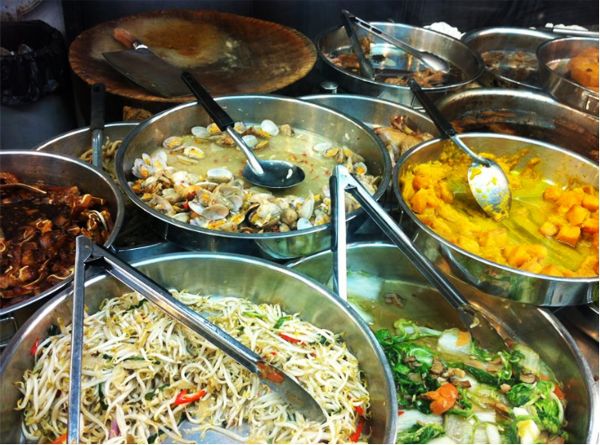 Sauces available-T,L,R : Bean paste for the porridge (very salty), chili paste for the dark braised pork and duck, chili for any other foodies!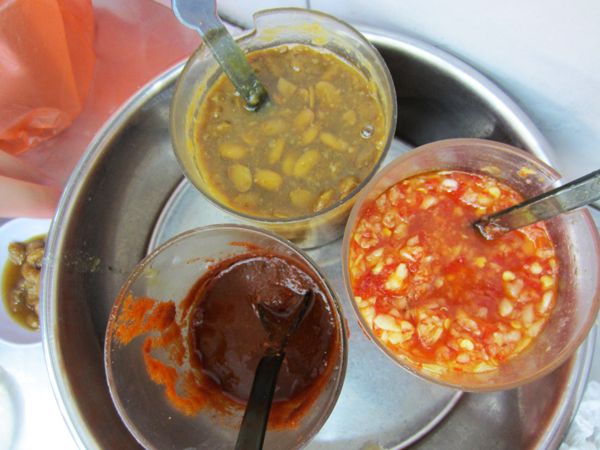 The table of food we ordered! Got a shock when it came!
Porridge!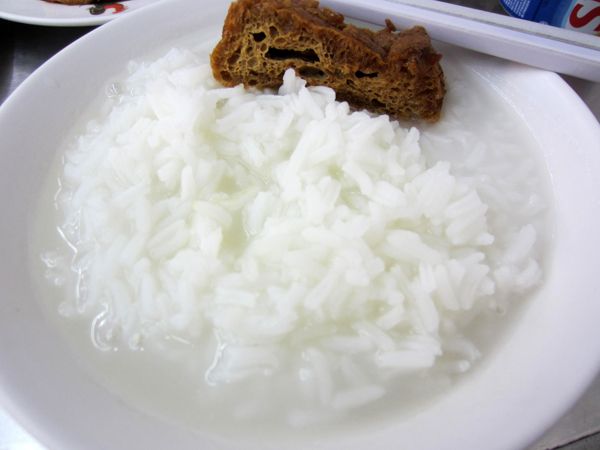 My favourite dish: Cai Po Egg!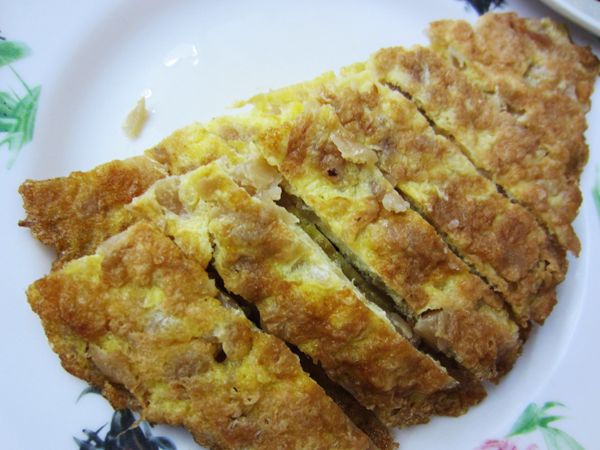 The cai po is more crunchy and egg is more fragrant than the last time I had it.
Must have: Silver Fish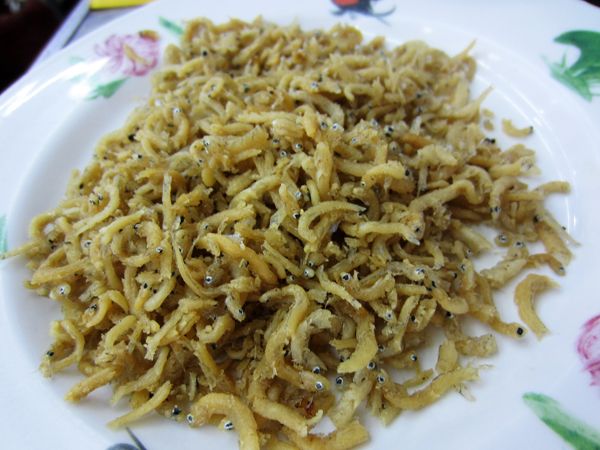 Salty and crispy, best matched with the following Xian Cai!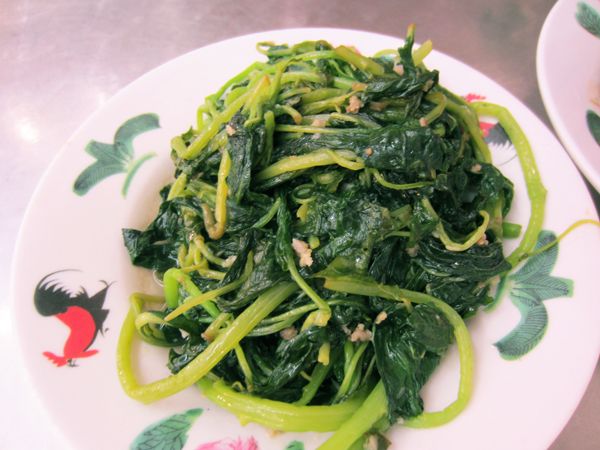 Tau Pok, the most common dishes around. But at Joo Seng, it is served warm, so plus+ point for that!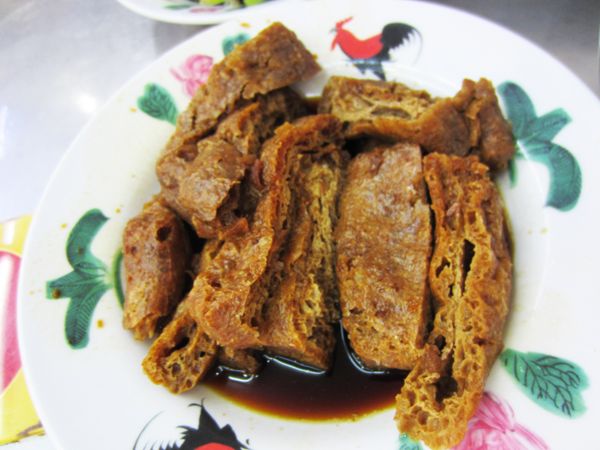 The only "real" meat dish we ordered, one of our must have: Ma You Chicken! (Sesame Oil Chicken)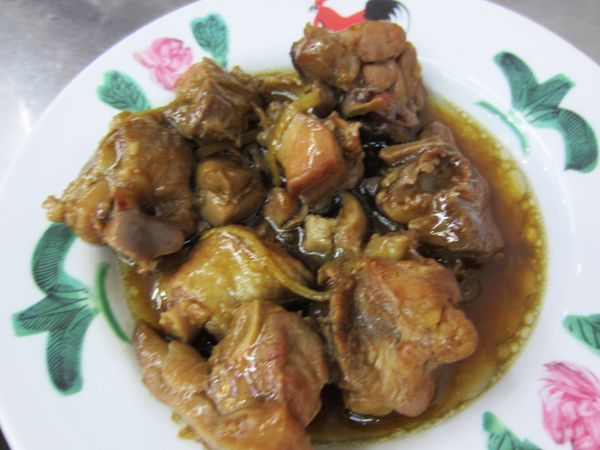 Texture was good, sauce was good. The only down point is that it is cold! Tip: Soak in your hot porridgge and eat with the sauce was it's warmer!
Another must have! Spicy minced pork!
Speaking of must have, honestly, we would ordered the exact same thing everytime we visit Joo Seng, it's definitely our porridge staples! Except for the pathetic..
Preserved Xian Cai!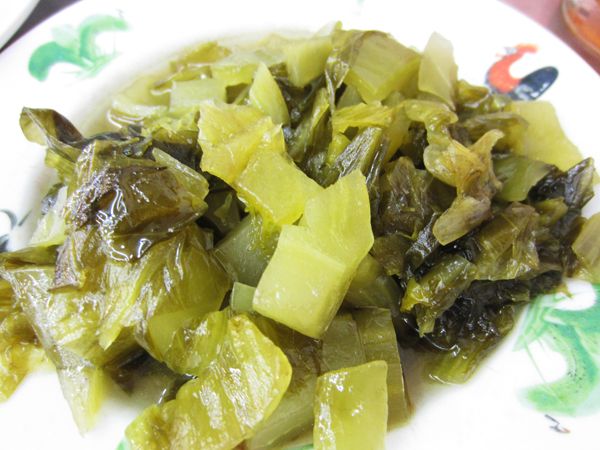 Although it's served warm (that's why we ordered), it as a "market xian cai" smell that the chef clearly did not remove it properly. So we hardly touch this.
Next, happy people enjoying the foodie!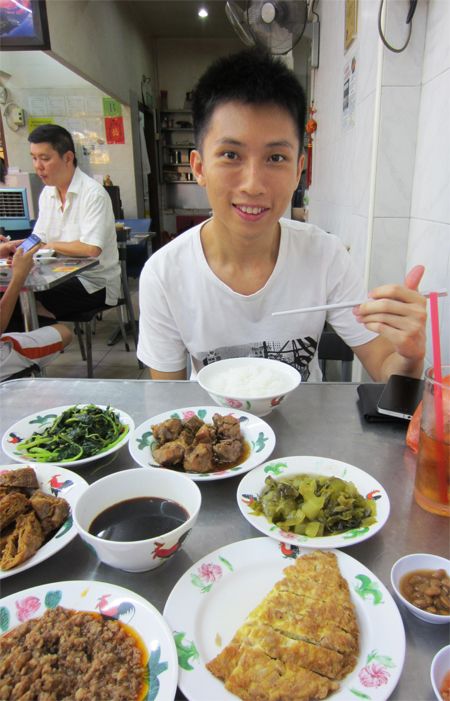 The happy Red-Hair!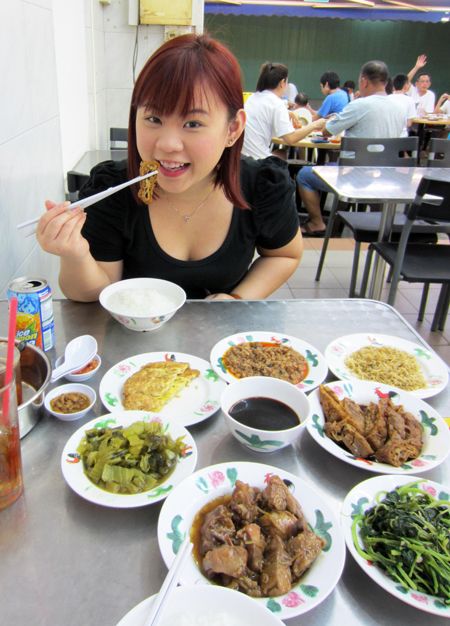 I really enjoy my porridge and my companion on last Saturday, what about you?
If you would like to have Joo Seng for supper this week, here's where you should go:
Joo Seng Teochew Porridge & Rice

14 Cheong Chin Nam Road
Opening Hours: 10am to 4am, EVERYDAY!