Asiamalls 10th Anniversary Dinner!
Disclaimer: This entry is blogged based on personal experience during the dinner. All photos and words does not represent Asiamalls company and employees.
Hello there! As mentioned previously, I have been to Four Seasons Hotel last Thursday for Asiamalls 10th Anniversary Dinner!
I have been sooooo excited since the first day of my work! Everyday, we are discussing what to wear, what hair to do, what make up to put and what accessories to wear! Technically, I'm the only one super excited, because this is my 1st ever company dinner that I have attended!
So the preparation started at 3pm, where we were officially released from work. The conference room has instantly turned into a back stage for celebrities.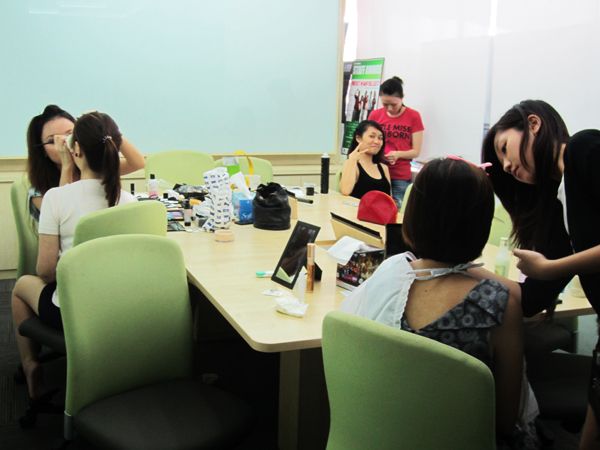 The pretty girls after make up!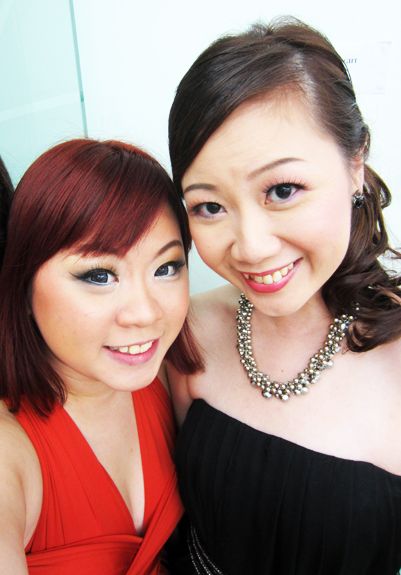 Everyone was rushing here and there cos there were so many girls doing hair and make up and we are running late! But fortunately, dear Doreen finished her hair same time as me, and she drove me to the hotel!
She's so sweet that she allows me to camwhore in peace while she drives.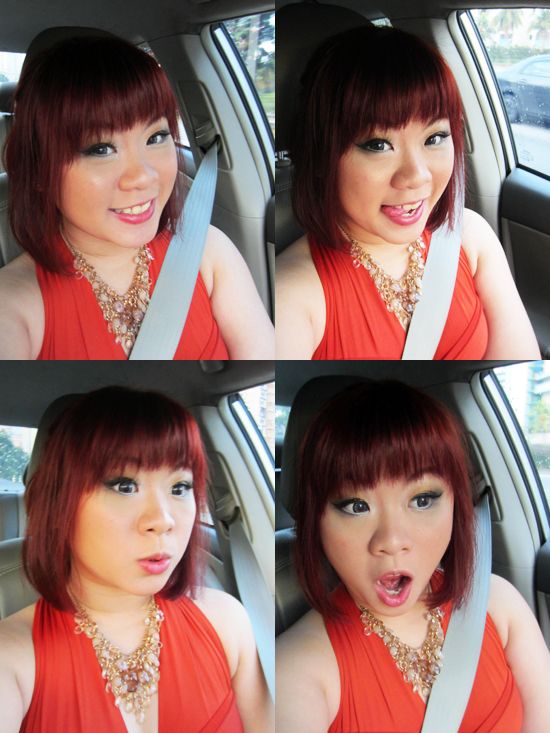 She's all ready for the camera!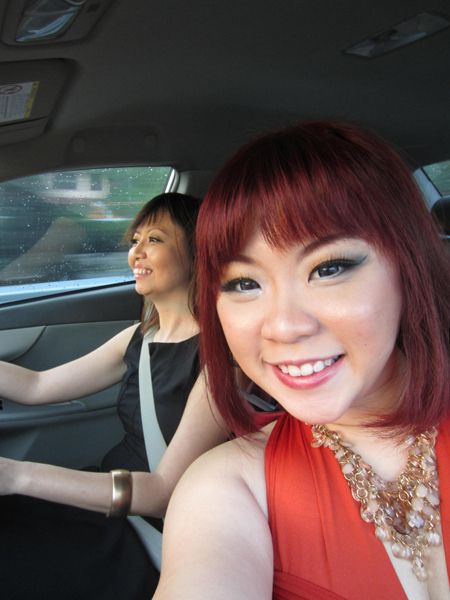 From here onwards, I would like to let the photos do most of the talking!
At the hotel!
Although I was quite sad not to be able to sit with the A&P team, I was lucky to have Ruth on the same table!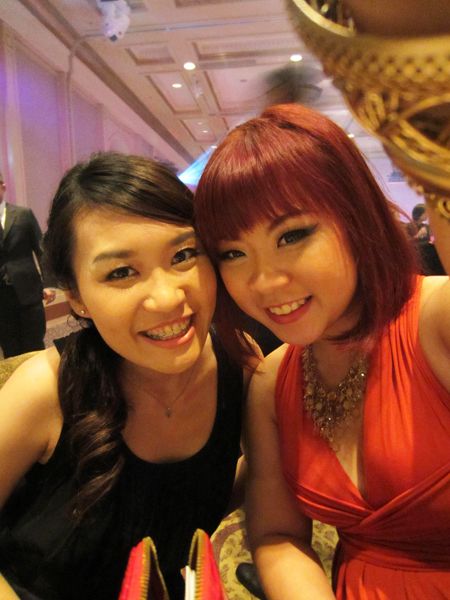 Posing..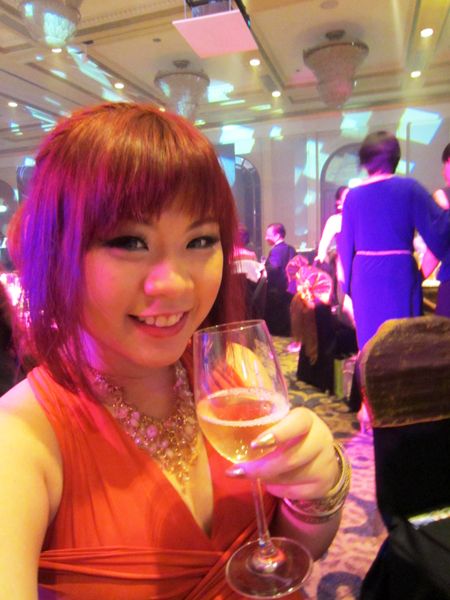 Love the pretty hair by Vanessa!
Let me show all the food photos at one go!
Pretty and luxurious set up!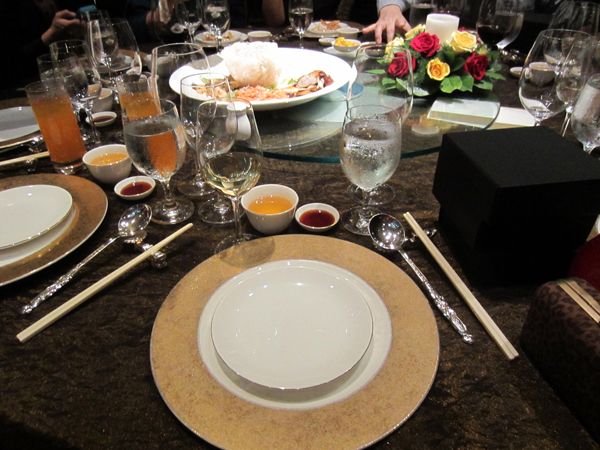 1. Combination Platter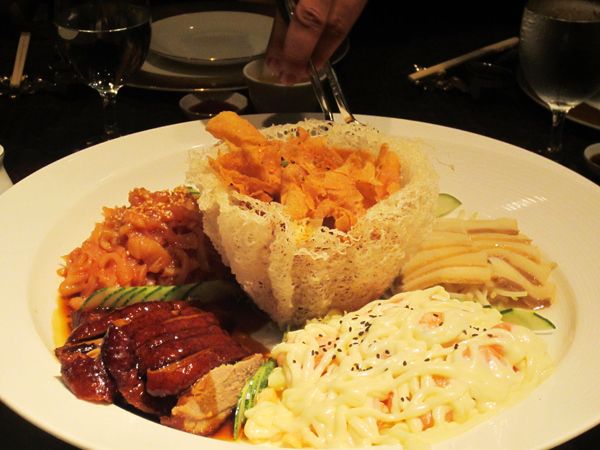 Four Seasons being Four Seasons, all dishes are served individually by the wait staff and we do not have to go through the awkward moment of who should eat the "Paiseh Piece" (last piece).
2. Abalone Soup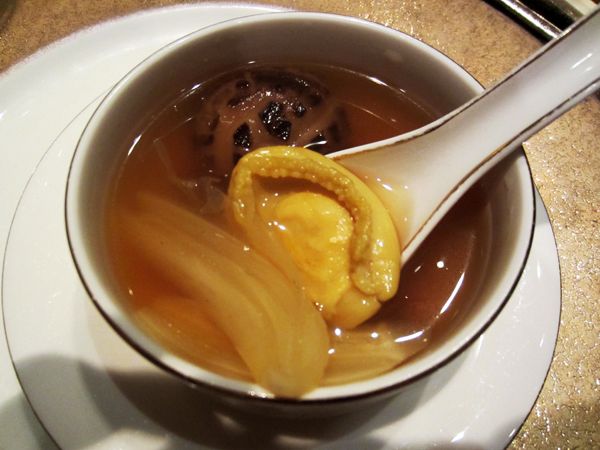 3. Roasted Sesame Chicken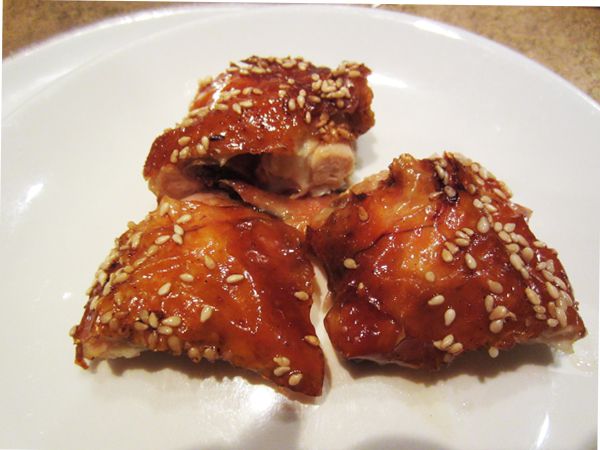 4. Steamed Soon Hock Fish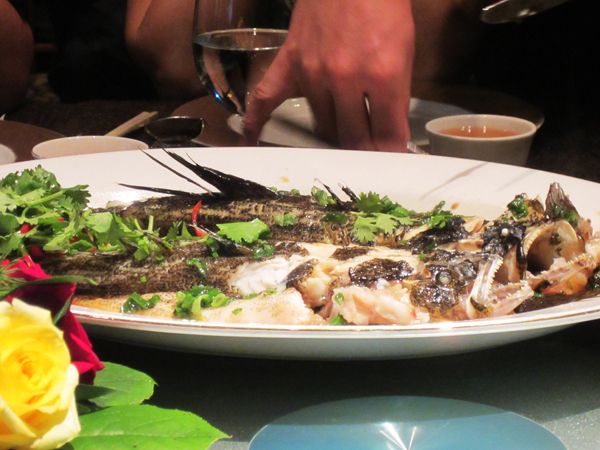 5. Deep fried prawns with lemon sauce
6. Braised vegatables with beancurd skin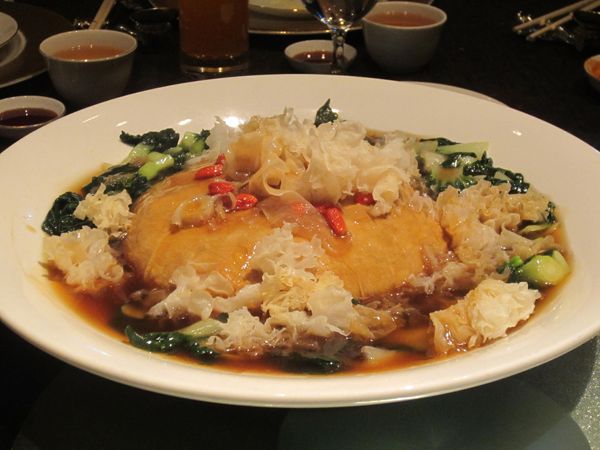 7. E-fu Noodles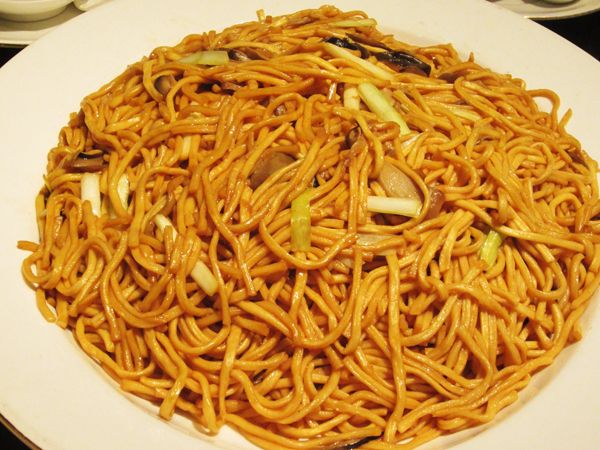 8. Asiamalls chocolate hazelnut cake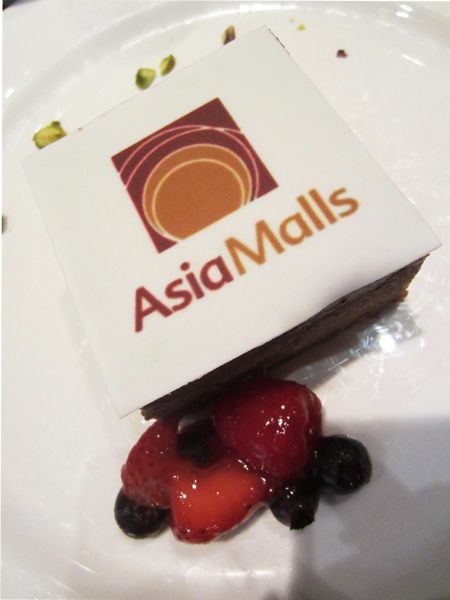 Now, all the pretty babes!!
Rebekah and I!
Michelle who is caught off guard while eating!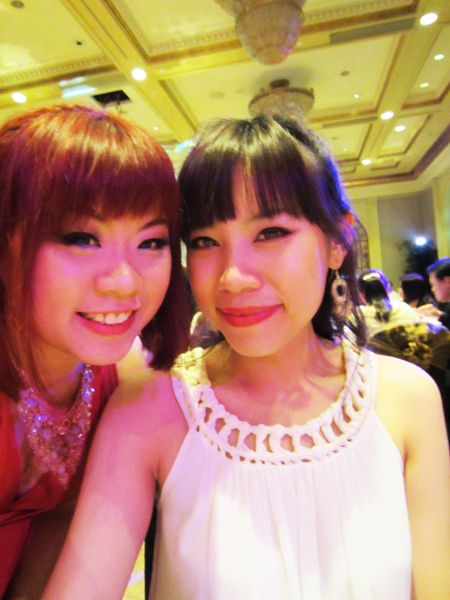 But she managed to use "Photowonder" to beautify the iPhone's photo!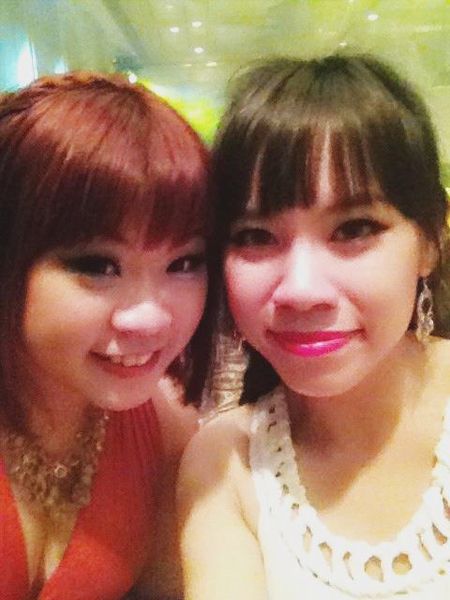 Huiting!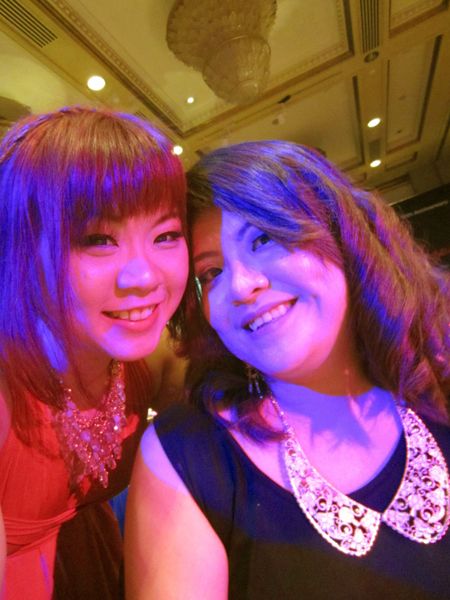 It's Cheryl again! If you are observant enough, you will notice that she looks almost nude in other photos!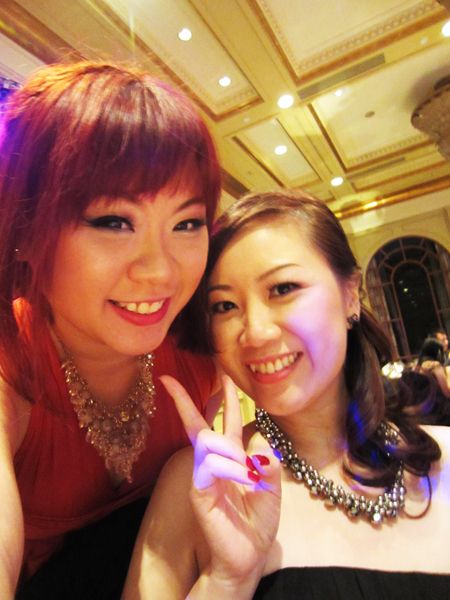 新一代"四大美人"!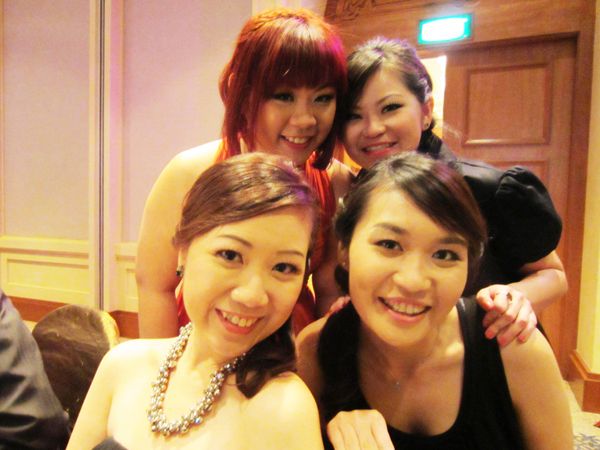 Making used of the big mirror for some camwhoring moment!
I am (still am) very disappointed that I didn't get to win any prizes!!!
But Ruthie, the girl in black beside me, got the grand prize!!!! A whopping S$3,888!!!
The prop cheque soon became a camwhoring prop for all the "losers!" :(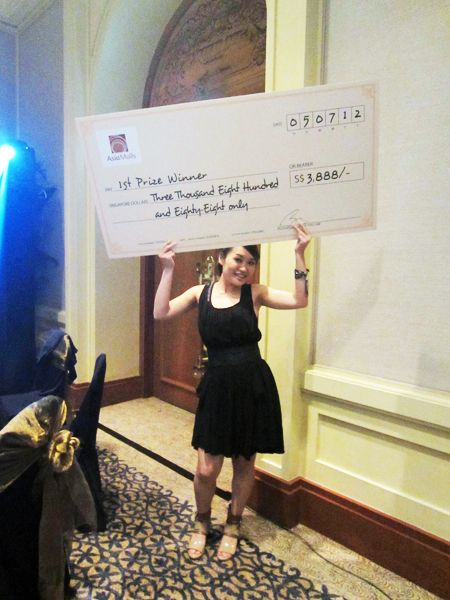 Please do not attempt to rob her, cos she has many willing "Bodyguards" volunteered to protect her!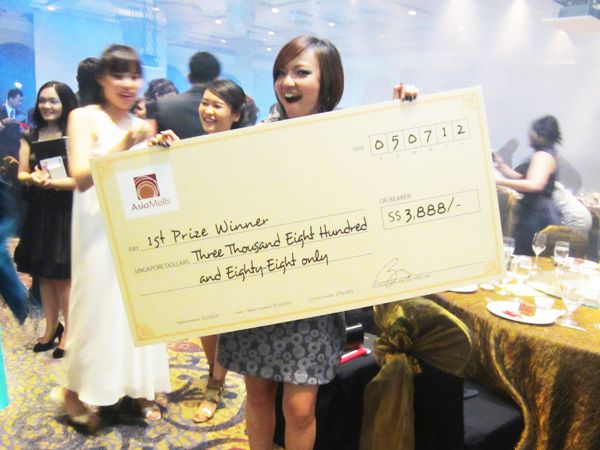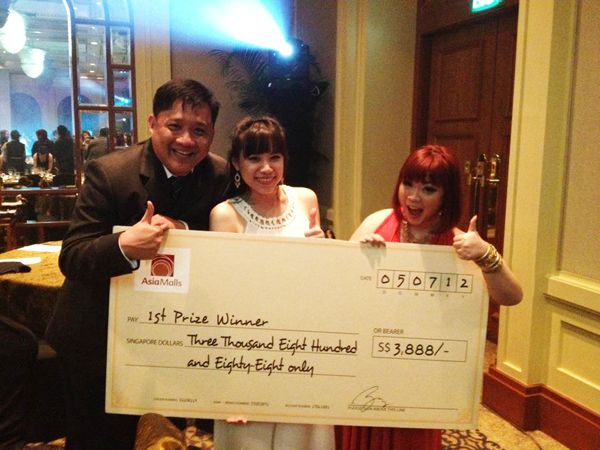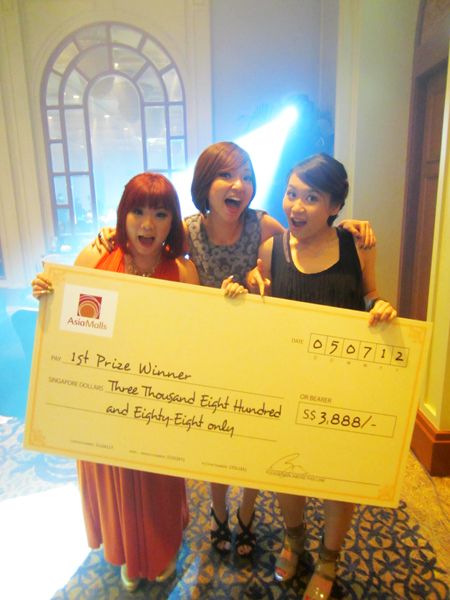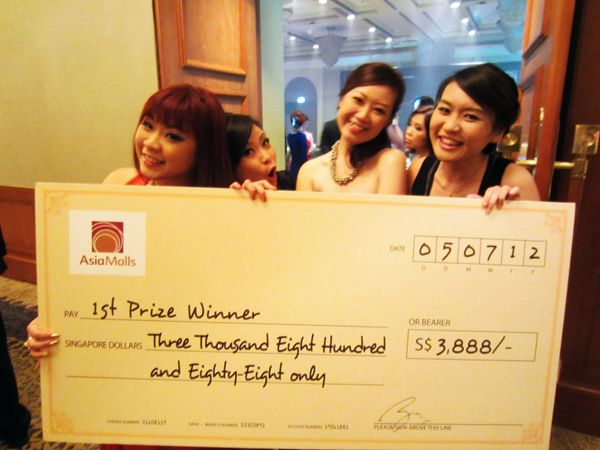 Other camwhoring moments!
Pretty Lyn looks so much like litlle pixie! I felt like a giant beside her :(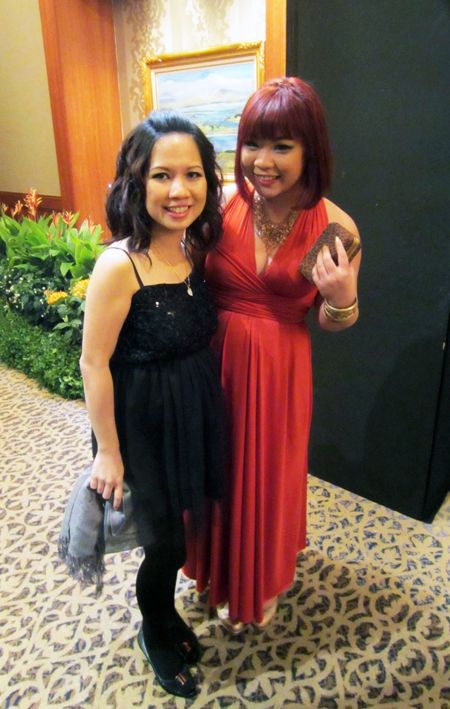 More petite ladies!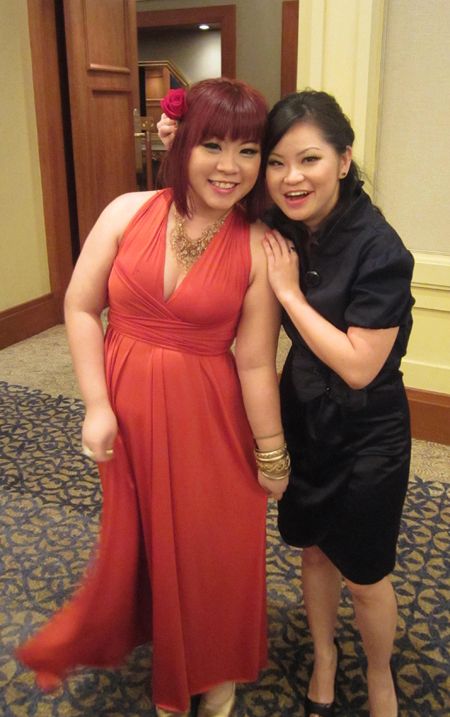 The mother and daughter pair. Please figure out who is which.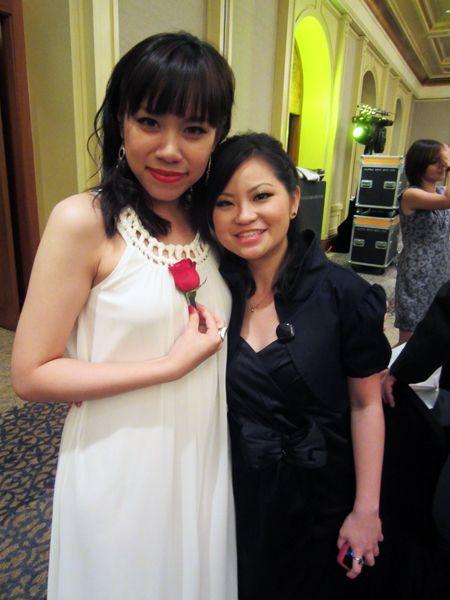 Someone took this photo which I'm secretly in love with, cos it's damn cute and candid! Haha.. This is me preparing for more camwhoring shoots!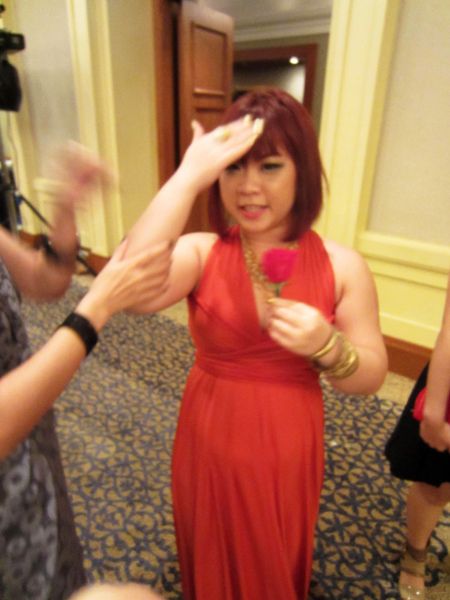 These are the Greek Goddess wannabe!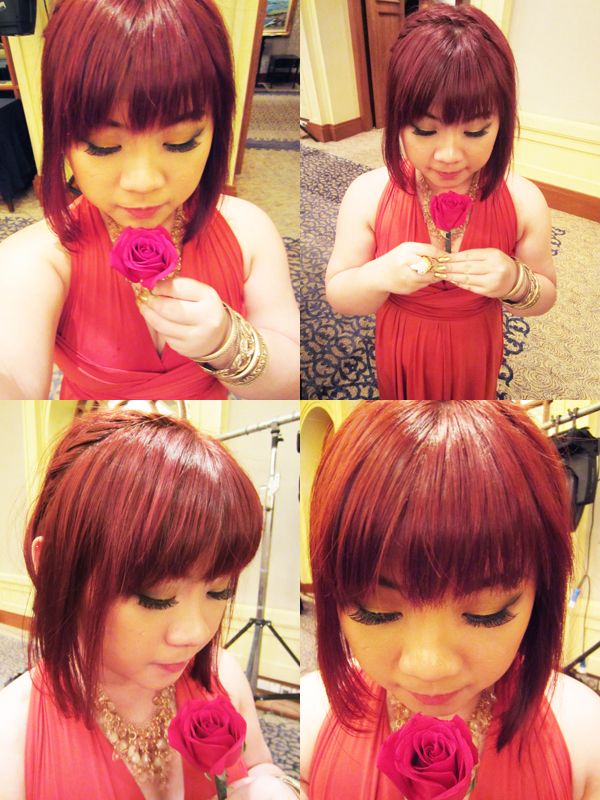 Jen's puppy's eyes that looks like Puss in Boots.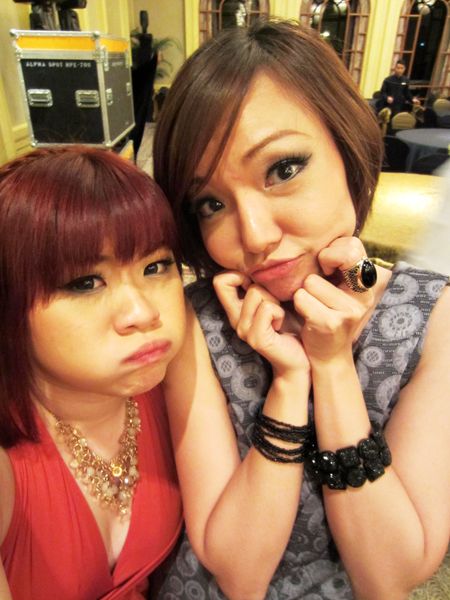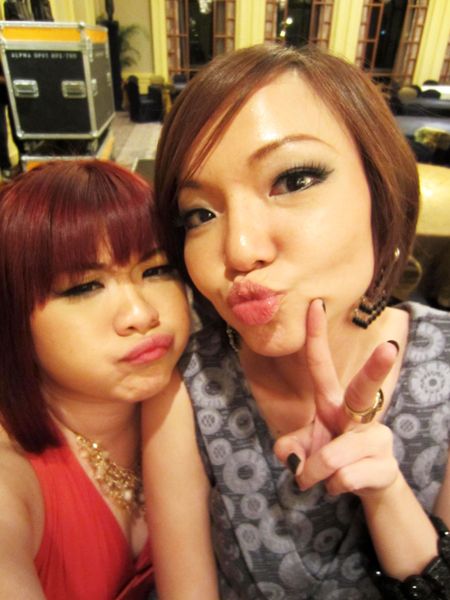 Happy Trios!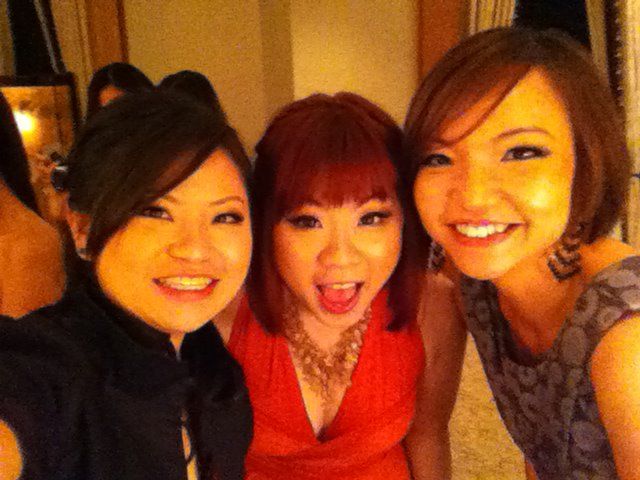 Jen's romantic moments..
My camwhore moments..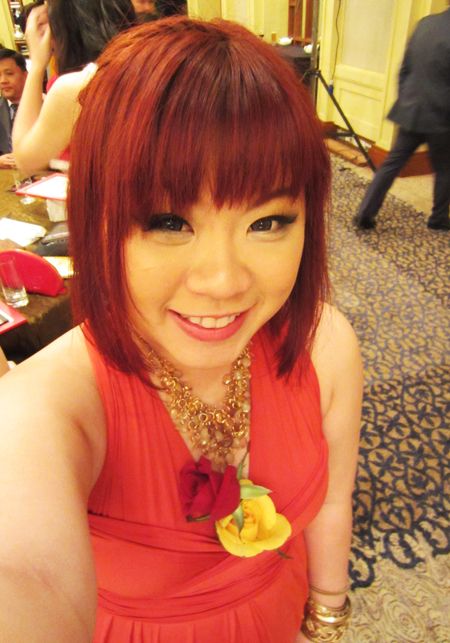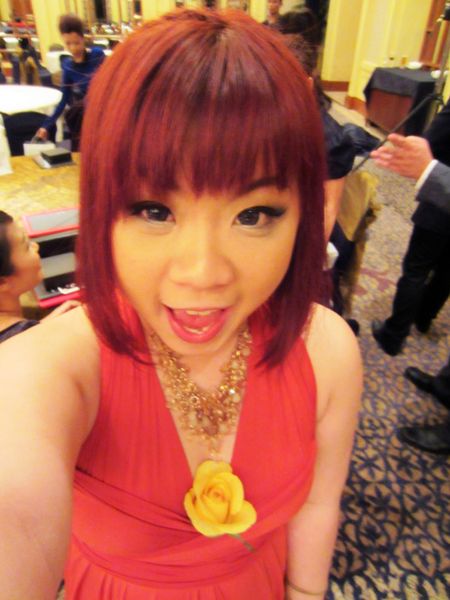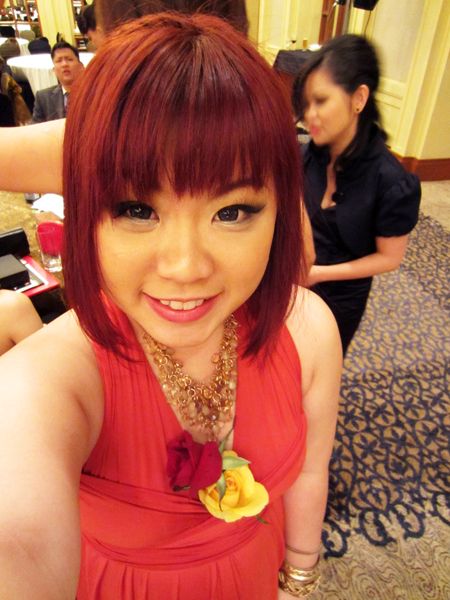 This guy called me the "Ronald who rebonded her hair!"
He's no where better!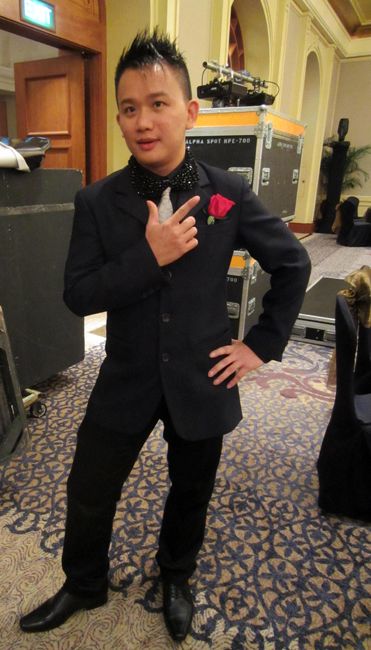 After the huge fooling around at the banquet room, I was invited to snap a shot with the beloved A&P team from differnt malls!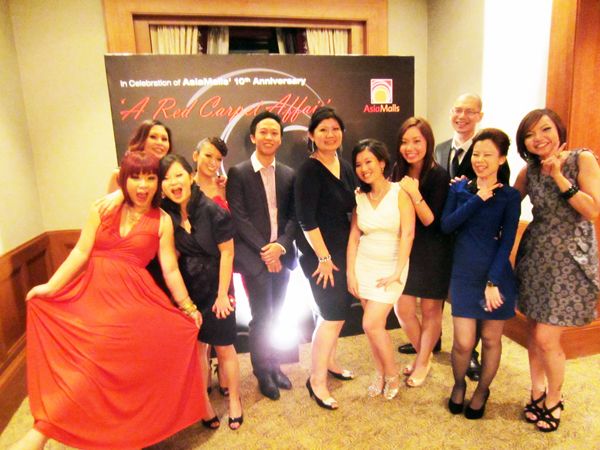 The Ang Paos! Somehow my camera setting screwed up, so we got this oily effects. We looked so glossy!
The mannequin-alike duo striking a pose.
The pretty ladies.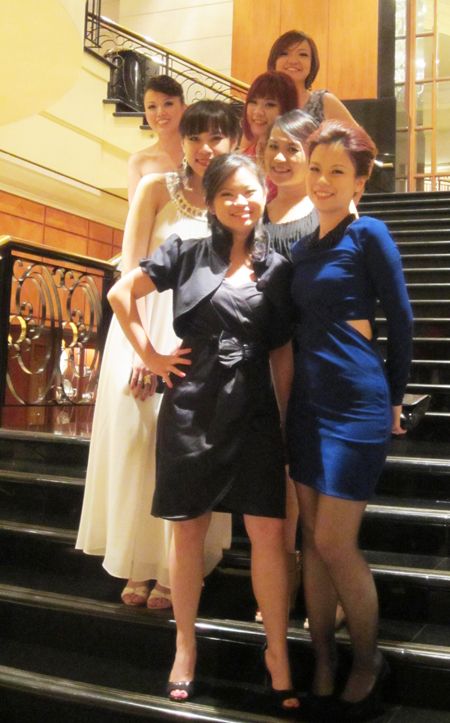 Detesting Ruth who wins it all!
After the failed attempt to Zouk on a Thursday, we headed over to Butter Factory for their K-pop party!
Here's the few precious shots!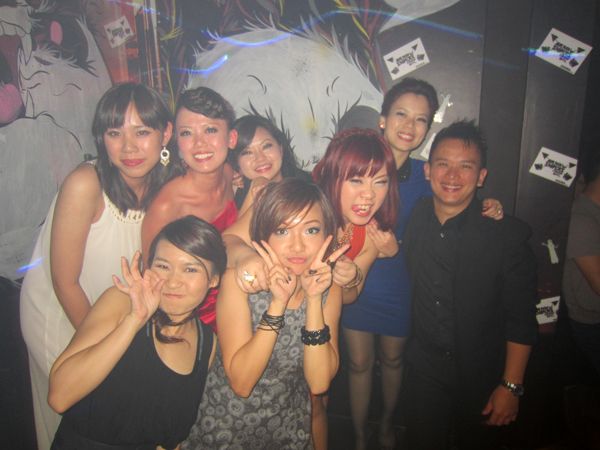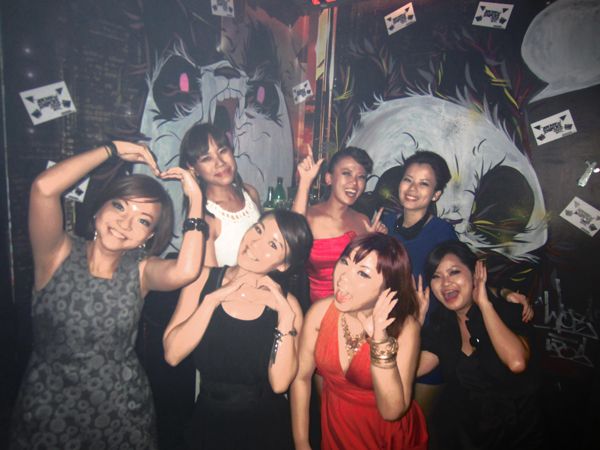 Last but not least, the after party photo outside butter.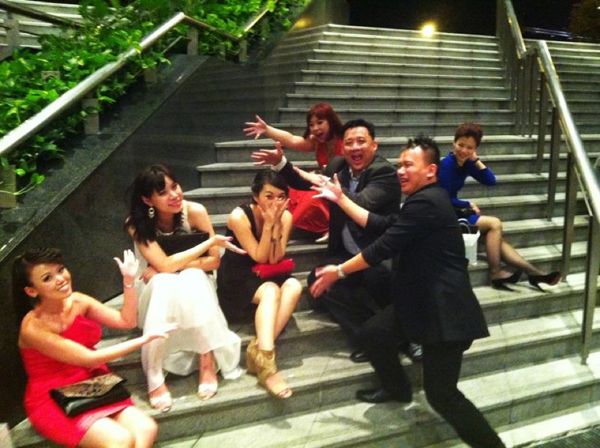 I had a memorable night at my first company dinner.
Thanks Asiamalls!