Met up the girls after Ayu and I settled down with our new jobs.

I was so excited to share all the good things about my job! (will talk about it in the next entry :))

Phangy and I was the earliest so we slacked with our mobiles while waiting for the girls to arrive.

Love this photo secretly taken.


To return the favour, I took Phangy most beautiful "focused" look too!
But her favourite photo of all is this cute little Stitch -.-"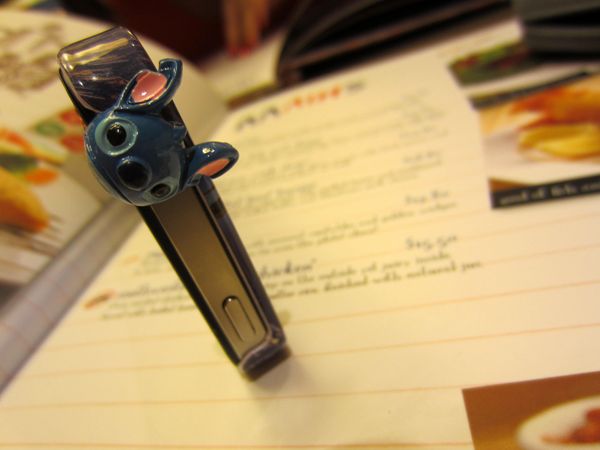 We were smart enough to order the side dishes earlier, so when the girls arrive, the food will be ready.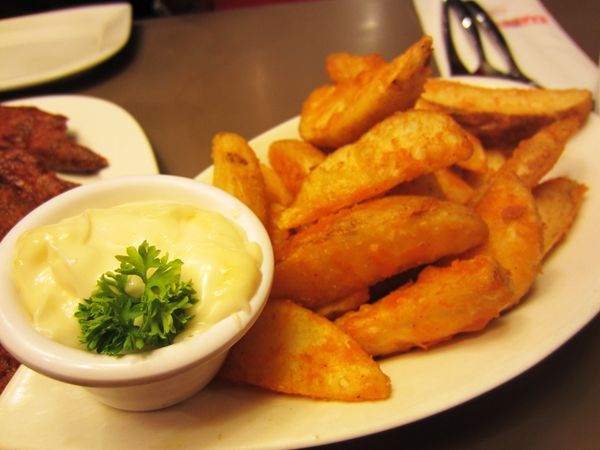 Very nice
potato wedges
, but portion was too little for the 4 of us.
The deep fried tangy
cajun chicken wings
was crispy, was a little too "powdery" in texture. The buffalo wings used to be better :(
I love cam-whoring with food, I guess that secretly made me fatter!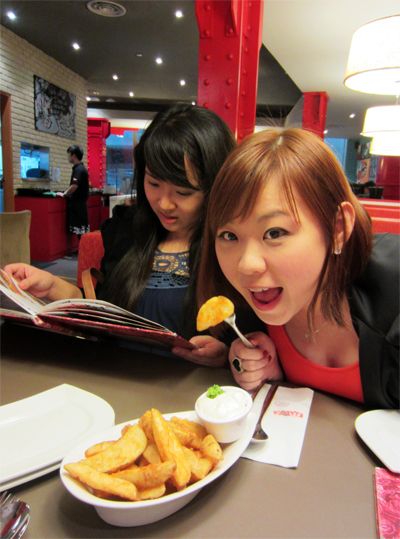 NG
shot.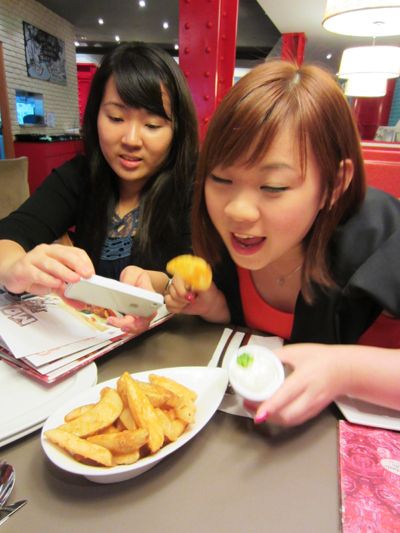 Yummy!
Getting the girls to join in the fun!
Miss Ayu is so cute!
See what I mean!
Miss Beibei's favourite hobby too.
After a long wait, Bei and my
Gold Fish
arrived. I dun bother to shoot Phangy's
The meatball that ate Manhattan,
cos it's just lame big meat ball with tomato sauced pasta.
Miss Phangy is so sweet to get us
Twelve Cupcakes
from Bugis, after her facial.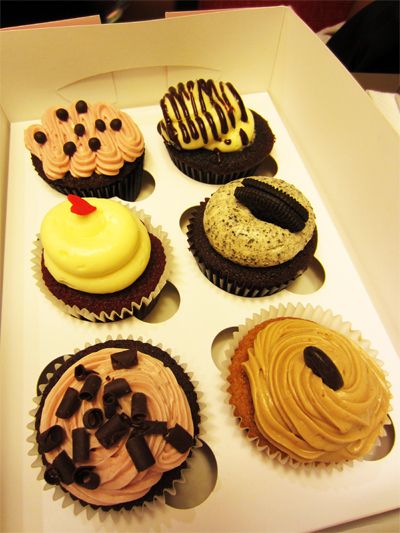 Not as yummy as I have expected, so I requested to order
Mudpie
!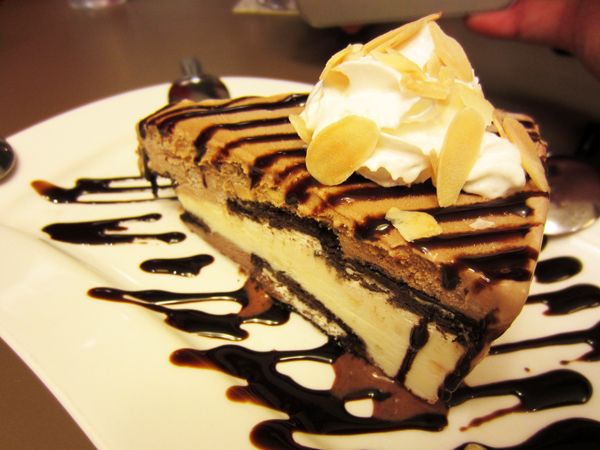 So we had these concurrently!
It was Bei's birthday the following Tues, so we made her make wishes to the mudpie.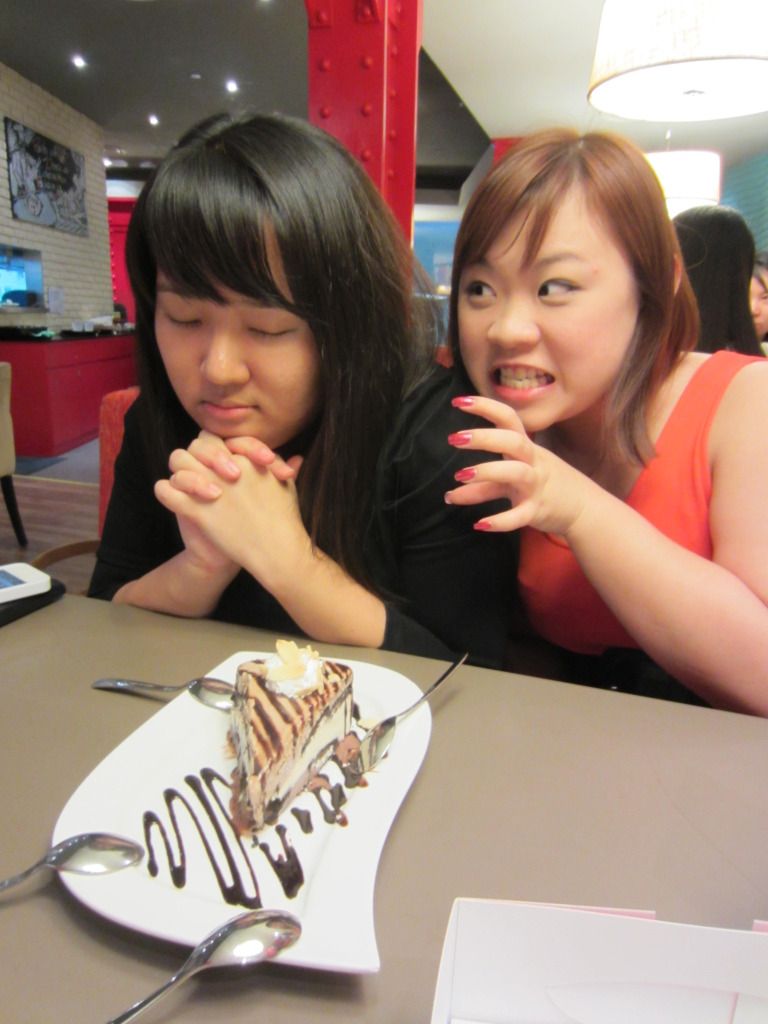 Sorry Bei, I'm trying to scare the devil beside you.
Another spoiler photo when she's texting.
To be fair, I'll have everyone's pretty photos here to end the post.
Pretty Beibei..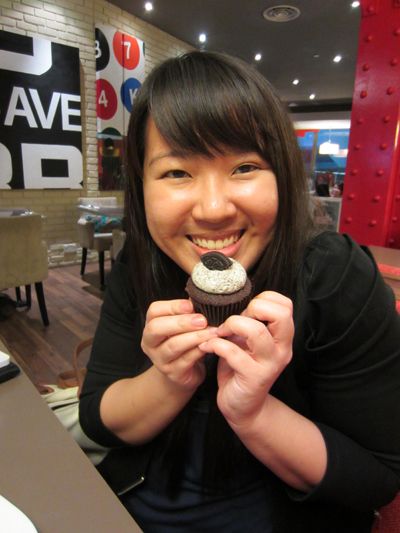 Rockgirl Ayu..
Sassy Phangy..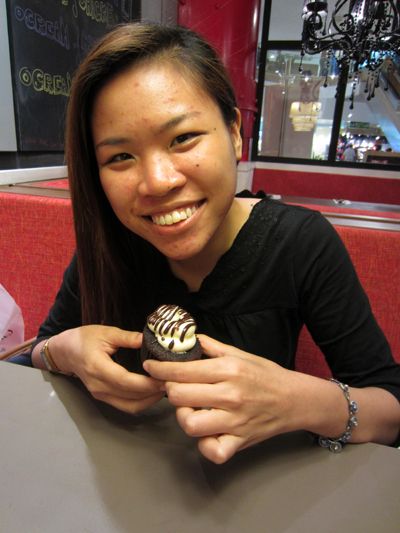 Adorable Sherie (
bhb!
)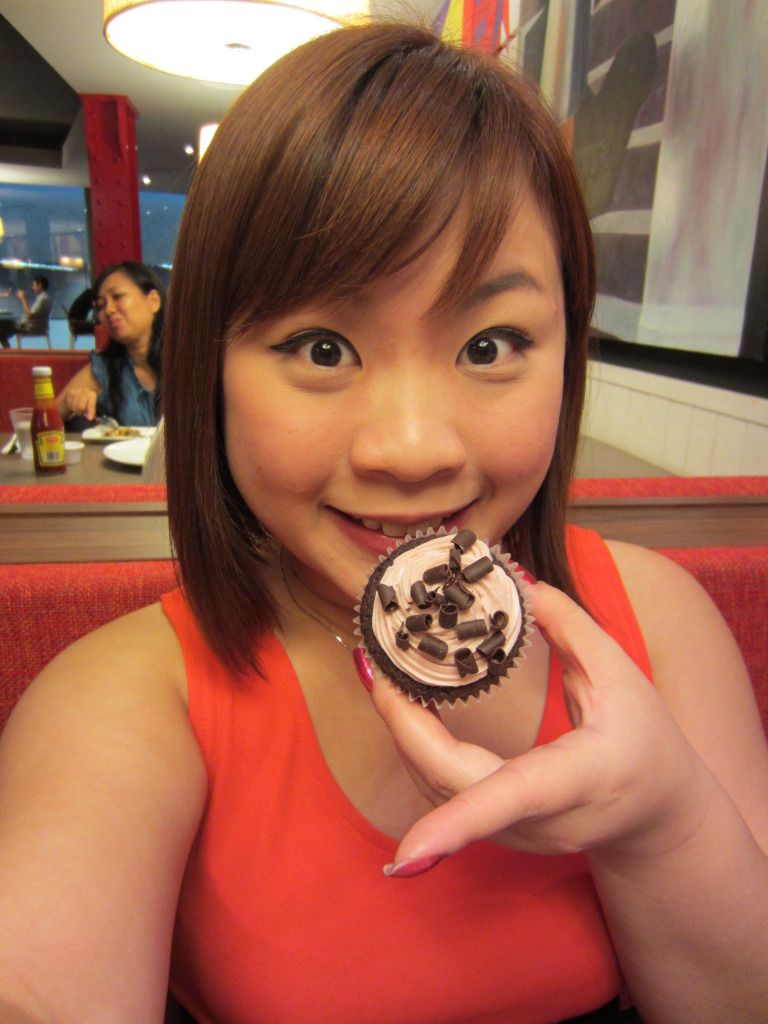 Hope this photo did not scare you!
Have a nice weekend everyone!
Loves..