Alex and I visited Full House Singapore during it's MAY 1-for-1 lunch deal!

Really excited to visit because I've heard so much raving about it on Facebook, and a few blogshops have done their pretty photoshoot there! I'm glad I have Liked their Facebook page, thus the immediate update of the great deal!

Here's us being excited even with its pretty and "comical" menu!

Acting camera shy!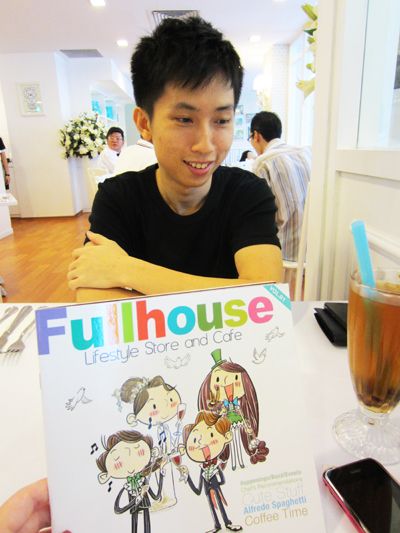 I'm being more natural!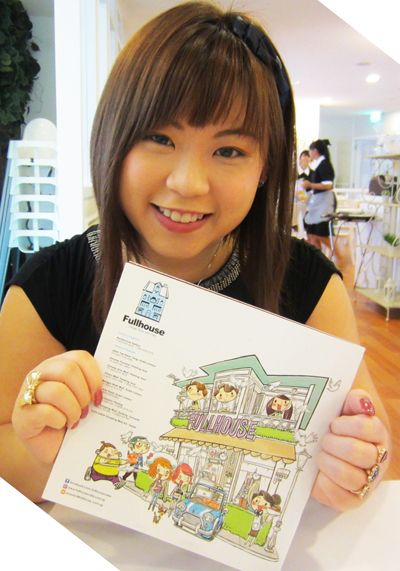 Here's the real cam-whores' photos!
Told you he's just acting shy!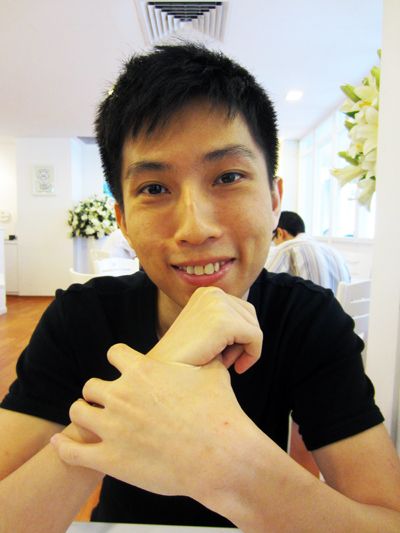 Excited about the food!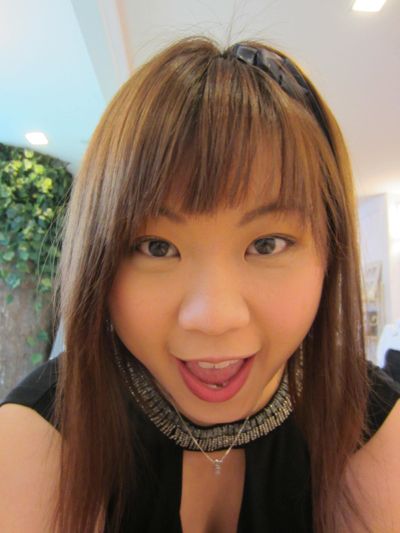 Here comes our Jujube (Red dates) Tea!
At first I thought the little jar really contains honey for the tea. -.-"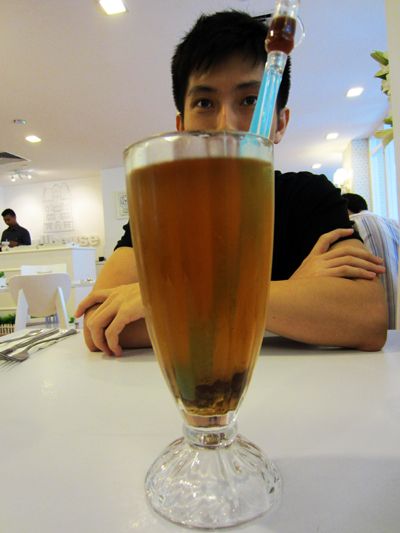 Here comes the food!
Smooties-Fruities Fish
Pan-fried butter fish infused with passion berries fruit reduction and sun-dried tomato.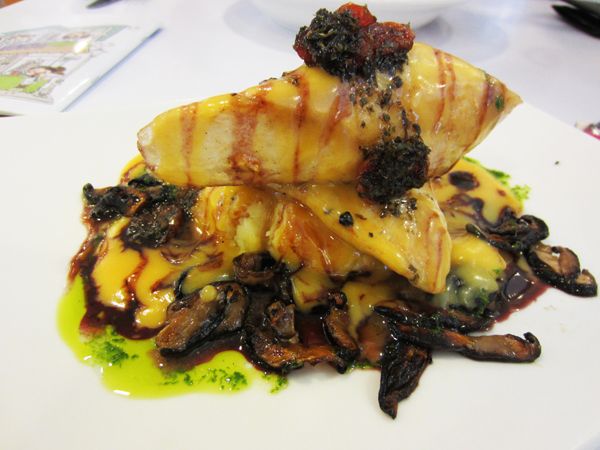 Mine!

Wok-Sear Chicken Chop
Grilled chicken thigh served with mashed potato, daily vegetable and black pepper jus.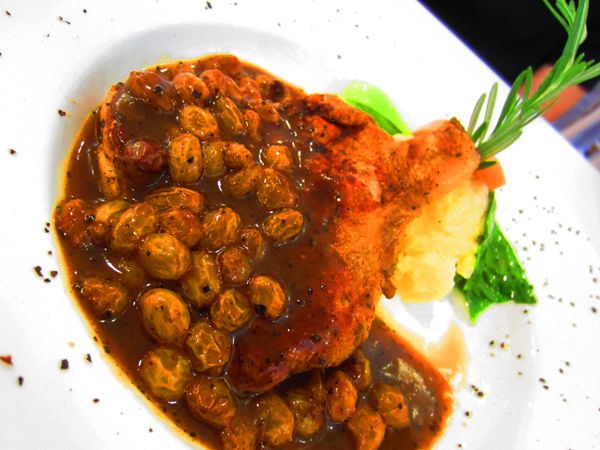 Alex's!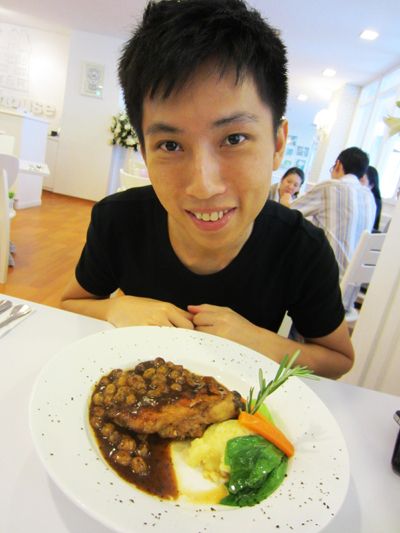 I don't know where is he looking at! Haha.
Happy savoring the food!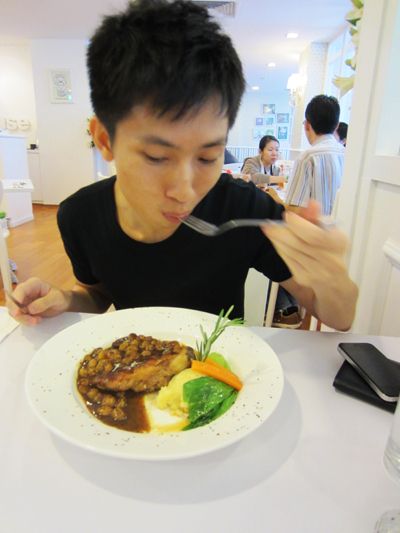 Being sweet.. >.<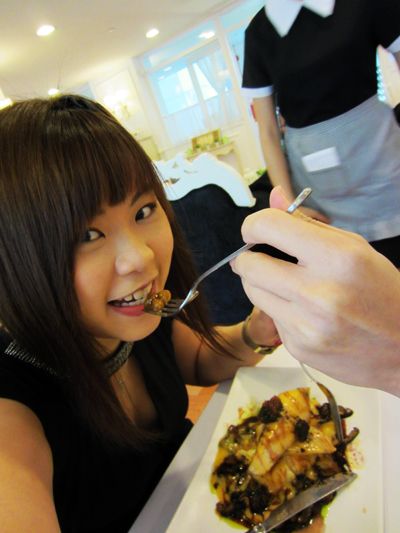 Honestly, I don't like raisins! So after the shoot, I rejected his offer! Haha.
Coincidentally, the food we have ordered are too sweet for us! But the texture of both the fish and chicken are superb! Will wanna try out their other items in the future!
We went around for other cam-whoring photos as there wasn't much customers as we have intentionally avoided the lunch crowd.
Dear BF loves his birdie. Haha.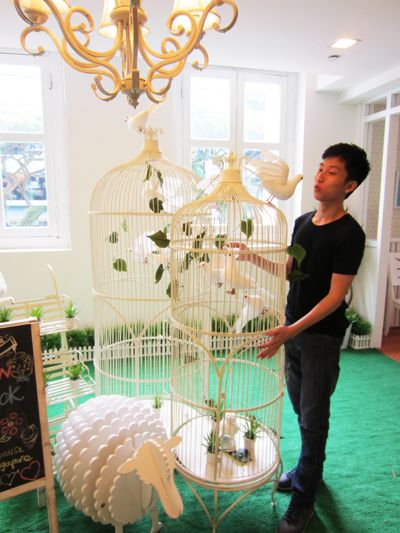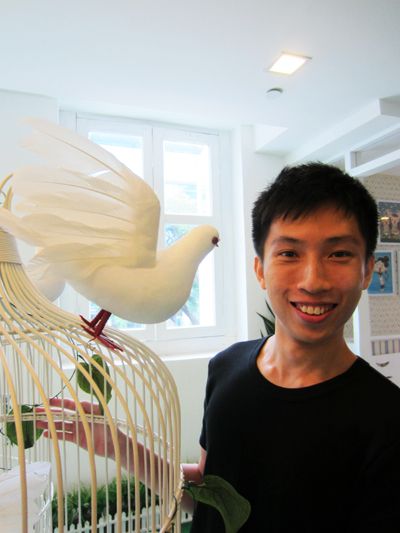 I love it too!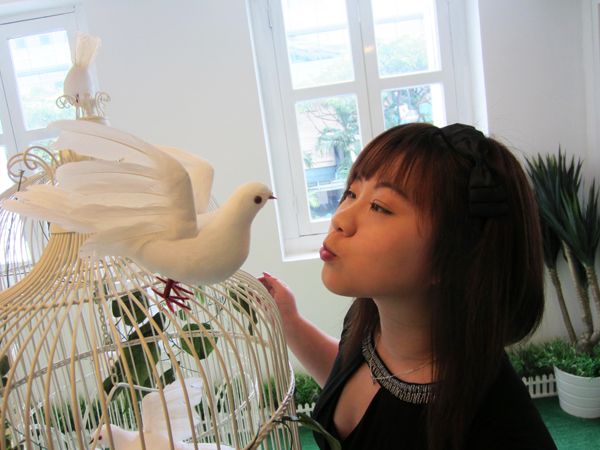 The whole retail area is decorated like every young girls' (including me!) dream home! Sweet, romantic and oh-so-pretty!! *
hint hint*
Full house Papa, Mama and us!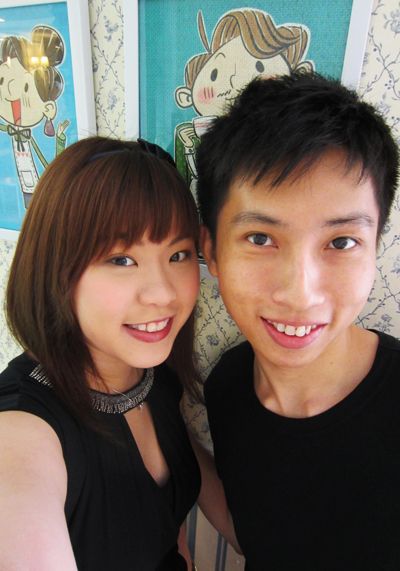 Sorry, I was cam-whoring with the full length mirror. Didn't know BF will come and do this obscene pose :X
Little red hat! I love it!!
To avoid photo-bombing this entry, here's the collage of the wonderful Full House!
We have enjoyed our day at Full House, have you visit them yet?
Visit them today for your romantic dates or a good girls-day-put with your girlfriends!
Have you like them on
Facebook
yet?
Like Full House Singapore for the latest updates and also special facts about Singapore!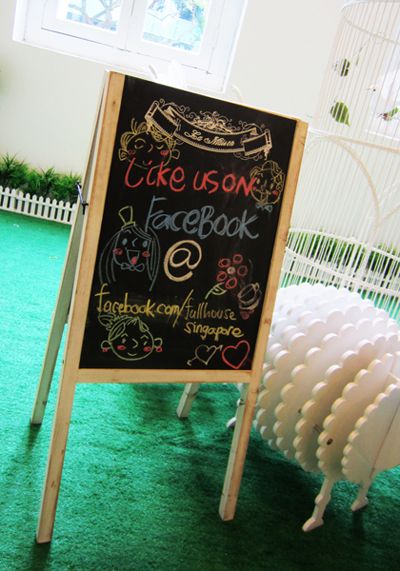 Where is your favourite dining place?