1st Valentine's Day with Alex
Happy Belated Valentine's Day!
This is going to be a photolog rather than a blog entry. Just read this post witha pinch of salt and enjoy the photos!
For our mini advanced Valentine's Day celebration, we went to The Seafood International Market & Restaurant Pte Ltd at ECP for their lunch buffet spread!
I guess due to laziness and lateness, we decided to hop on a cab!
Time for cam-whoring! Let the photos do the talking..
My favourite photo of the lot although it's out of focus. Look at the cute "gong" faces of the couple!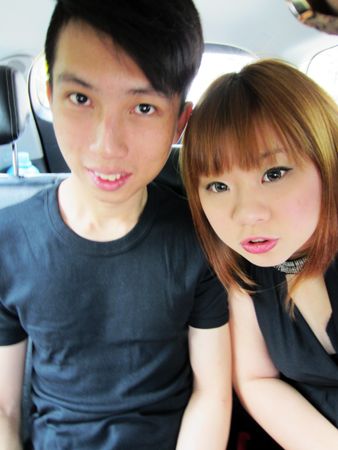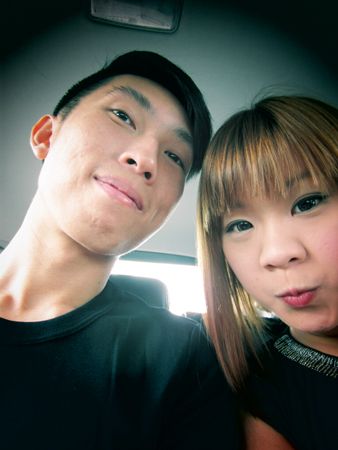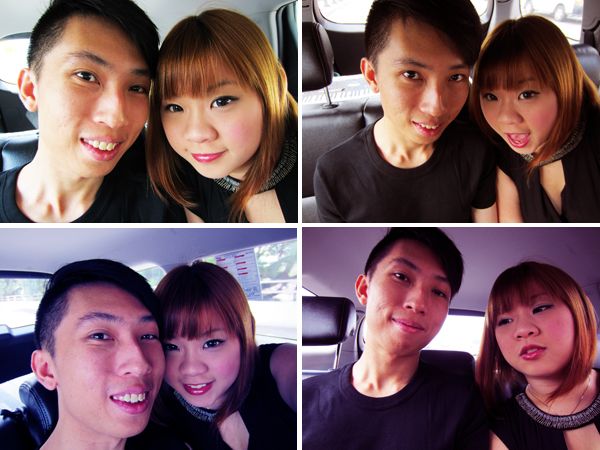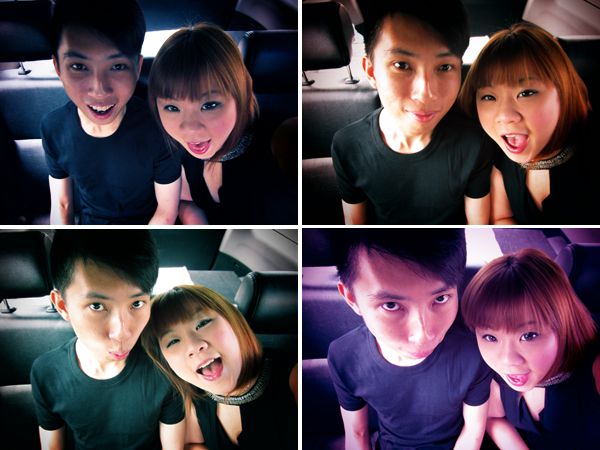 Self-obsessed shots..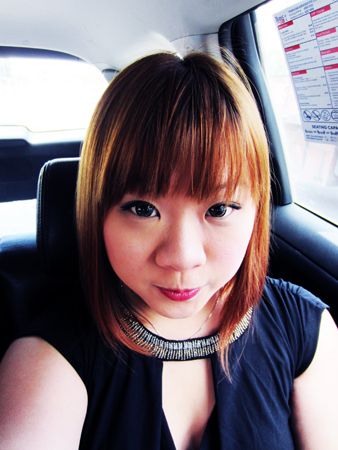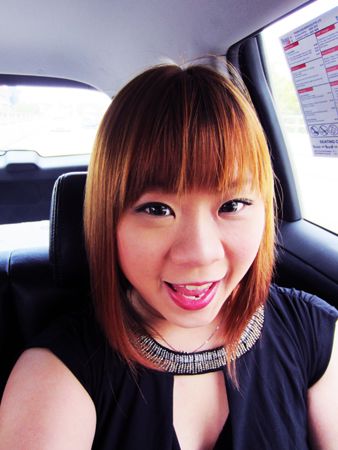 Must have "not self shot" photos. Wanna show off my pretty bob haircut :)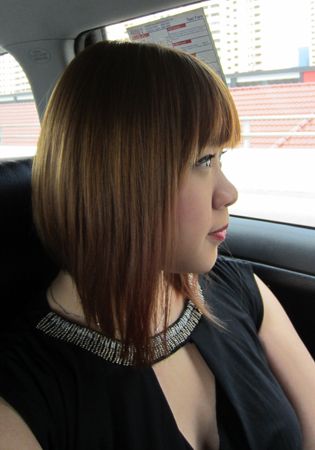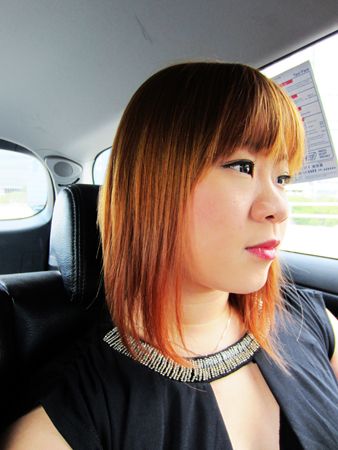 Big head mugshot.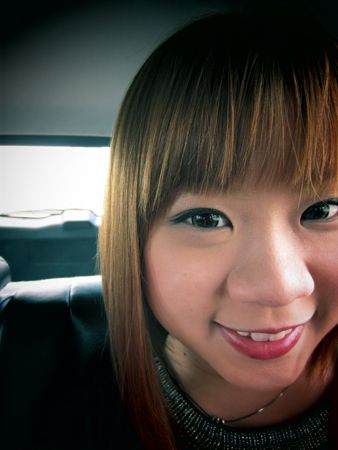 Here comes the food!
First up, the abalone that we have been expecting long before we decided to dine there. But to our disappointment, the abalone is like the size of a sorbet. -.-"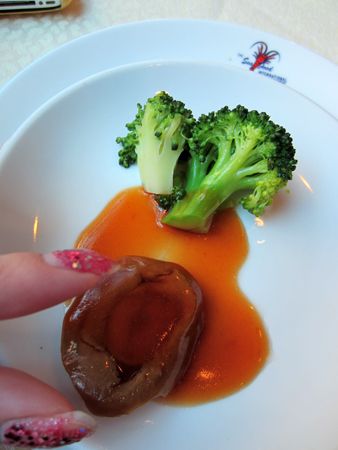 I'm so glad that I have a cute BF who don't mind posing and helping me with shots. Hehe.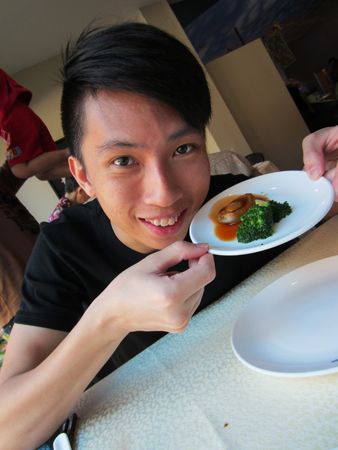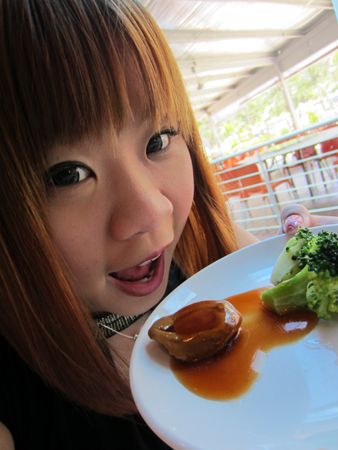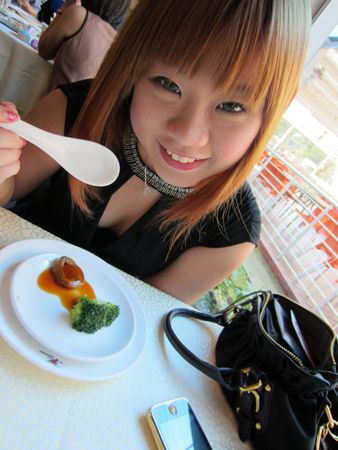 See! Smaller than the boobs!
The next surprise, small slipper lobster! (Not crayfish, google "crayfish" and you will know what is it!)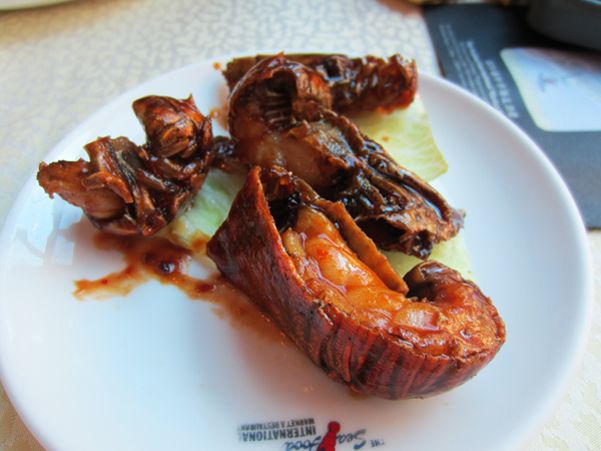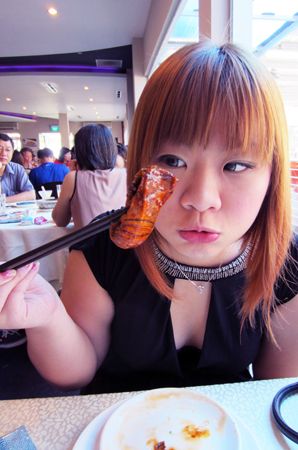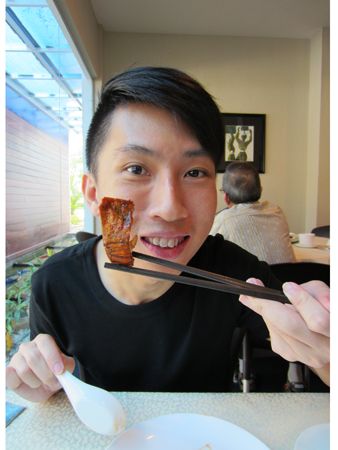 Enjoy the food photos!
Unfresh boney fried fish..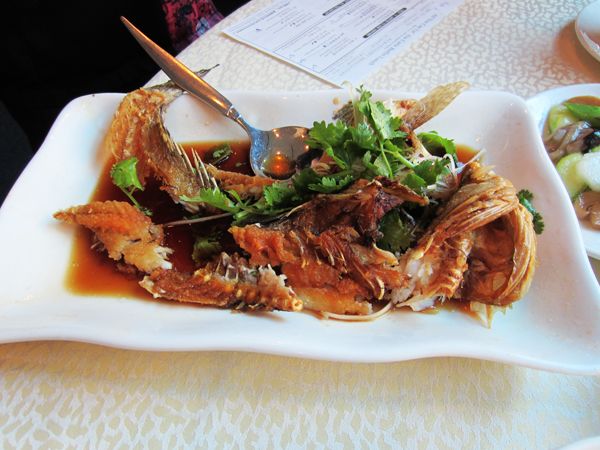 Cheese baked scallop.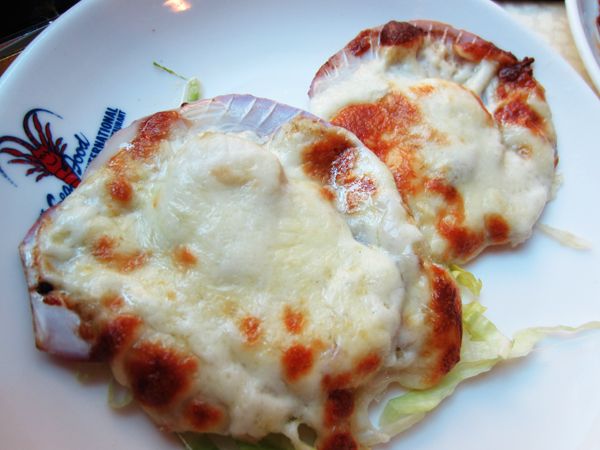 The sharkfins was honestly not bad.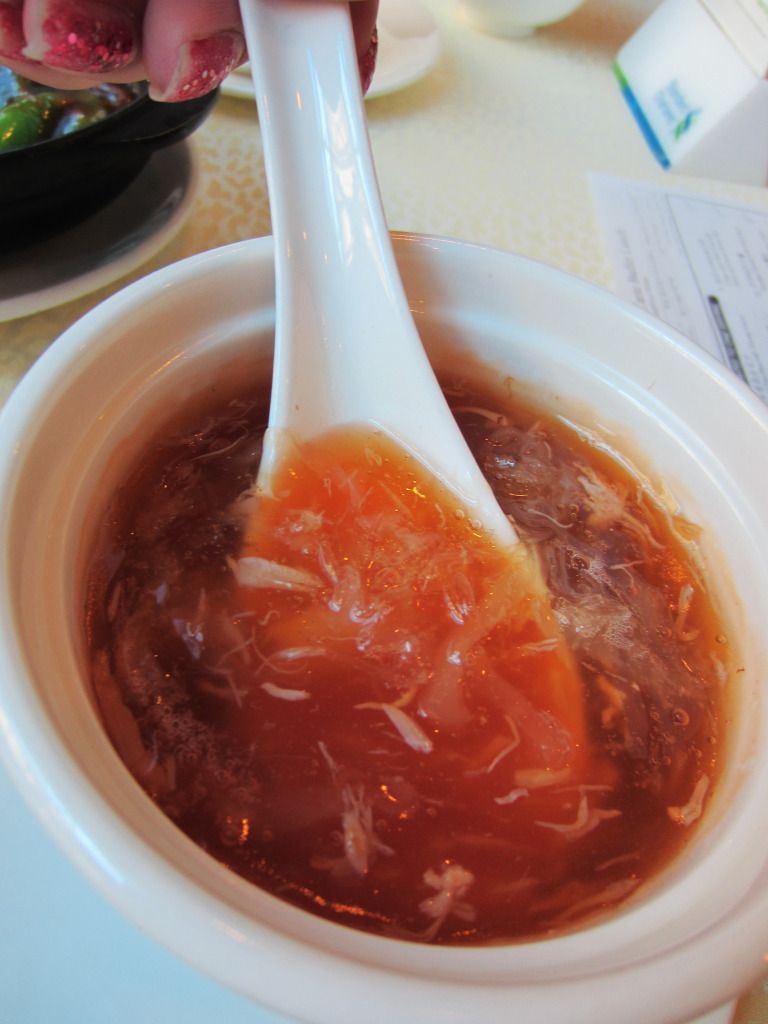 Drunkened Prawns..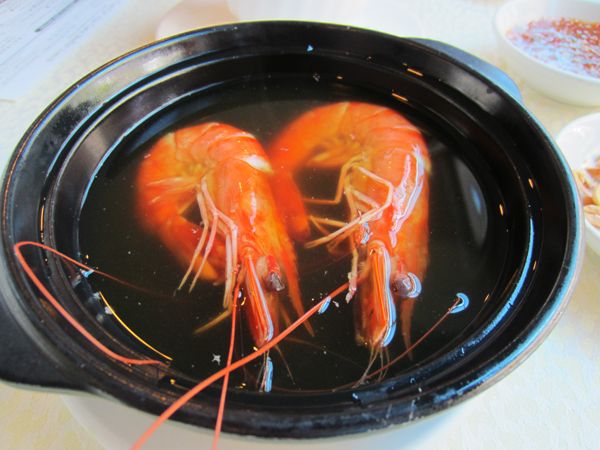 See the interesting pose!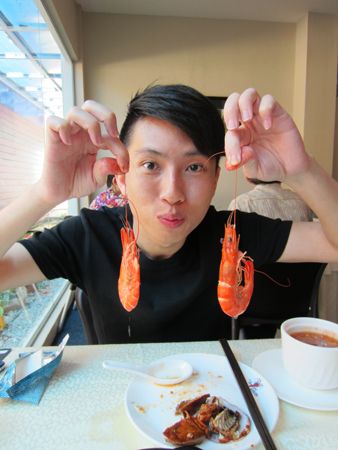 Sweet boy peeling the prawns for me :)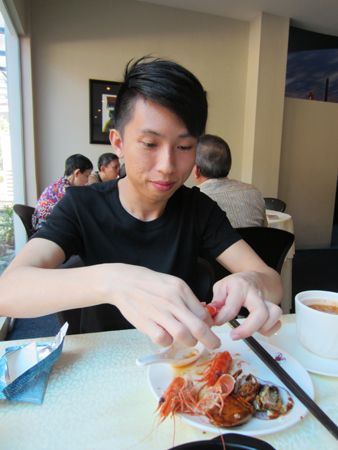 Herbal Soup of the day- Chicken feet.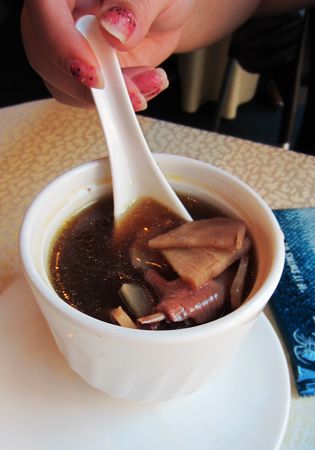 Asparagus with scallops..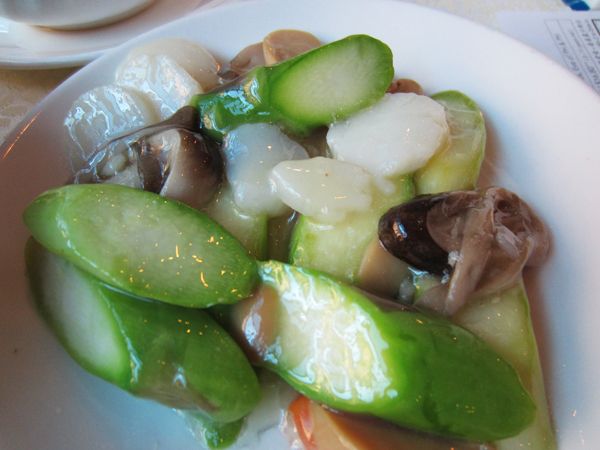 Some disgusting chicken dish..
Very oily soft shell crabs..
Awful black pepper sauce "too cooked" beef..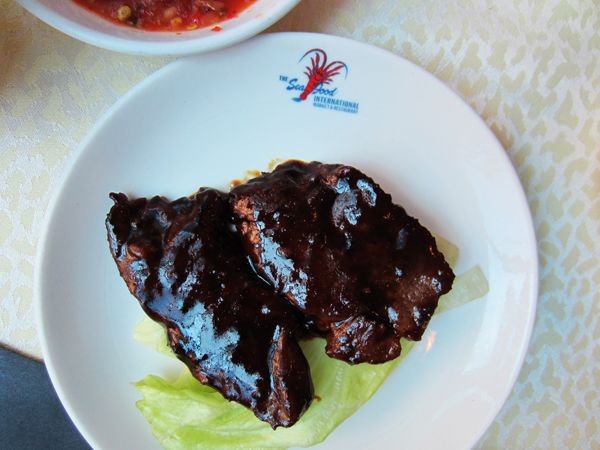 Mayo prawns. This is refreshing and nice!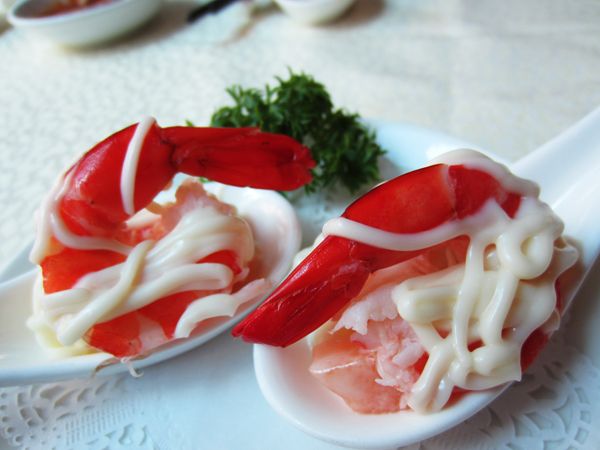 Hard roast duck..
Not really fresh veggies..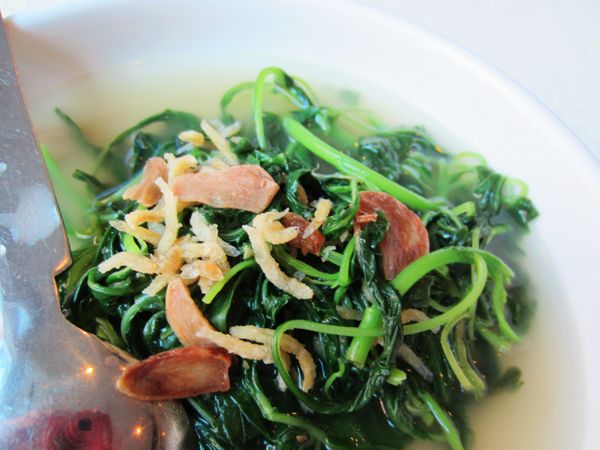 Crispy tofus..
Last photo of the dessert- Agar agar and longan dessert.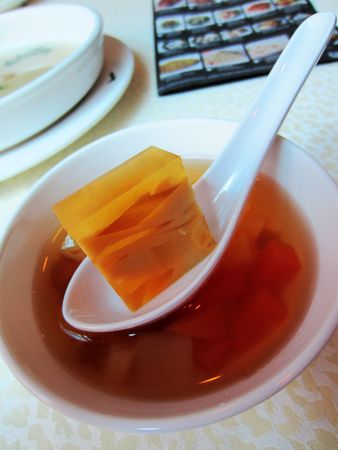 Both of us would not ever return for the buffet again because the food spread is not fantastic and not tasty! For a S$30++ per pax buffet spread, I guess it will be more worth it for an a-la-carte meal at an established restaurant.
In case you still wanna pay them a visit:
The Seafood International Market & Restaurant Pte Ltd
902 East Coast Parkway
Blk A #01-01 Big Splash
Singapore 449874
Lunch : 11.30am
–
2.30pm (Last orde
r
2.00pm)
Dinner
:
5.00pm –12.00mn (Last order 10:30pm)
________________________________________________________________________
On the actual day, Alex was working till 8.30pm. So I went over to his house to rest before meeting him at Tiong Bahru Plaza for our dinner and movie date.
Since I have 1.5 hours to spare, I decided to make a simple pop-heart card for him. Last minute work is really not encouraged because it's ugly! But hope my message still touches him. :)
I wanted to surprise him at his workplace but I went out too late to catch the bus, so I decided to surprise him at Outram MRT when I told him that our meeting place is Tiong Bahru!
The problem is, I don't know how to walk to his office! But after 3 mins of navigating, he pop up and looked surprised!
Both our surprises got busted but it was funny.
ME: Caught in the act of navigating the surprise route.
HIM: The roses he wanted to surprise me with, was carried in his transparent plastic bag. He was embarrased!
But the roses was so pretty!!!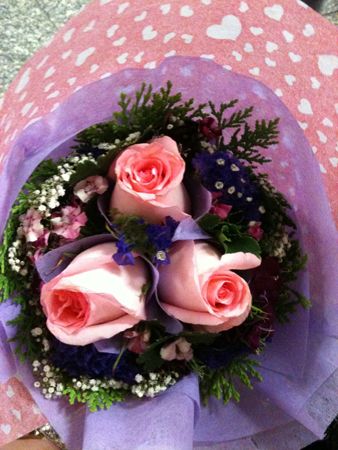 Couldn't resist asking the good looking boy to pose with the pretty roses!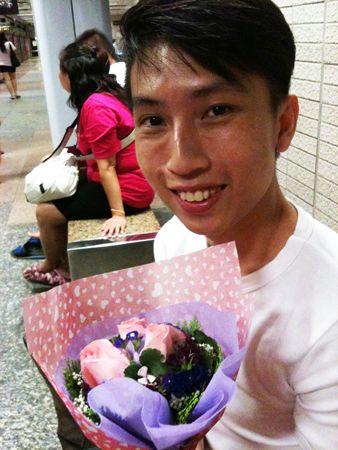 I was shagged, so not photogenic at all!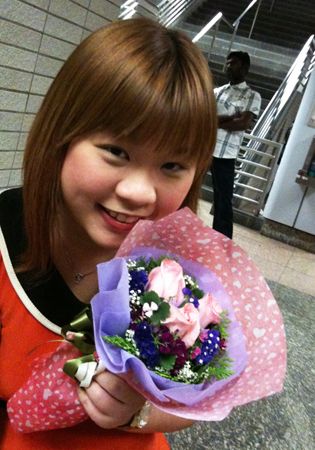 Was too rushed for our movie, so we went to the most not worth it restaurant, HK cafe for our quick dinner. While waiting..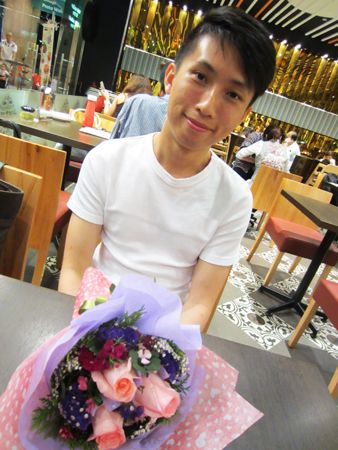 Looked like being forced to camwhore!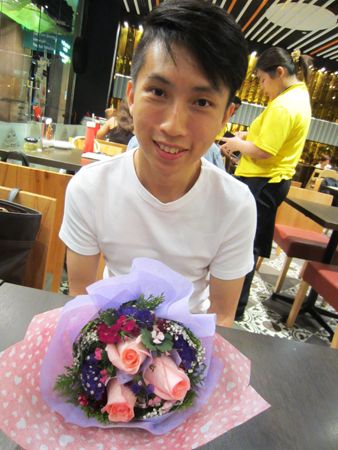 My turn with shagged face..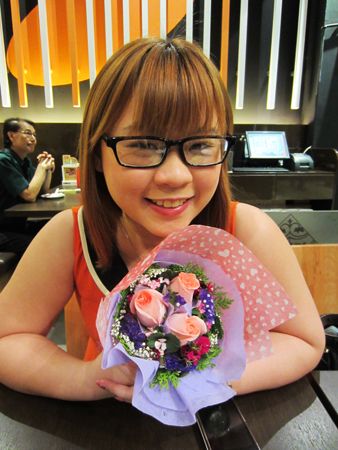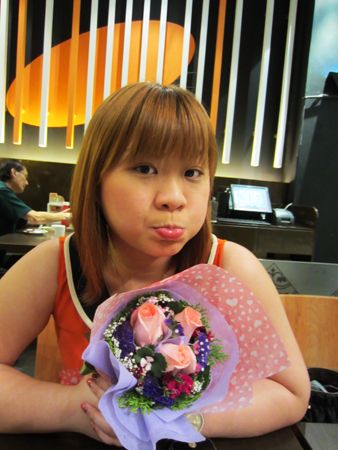 Here comes the food..
Sweet and oily dried hor fun..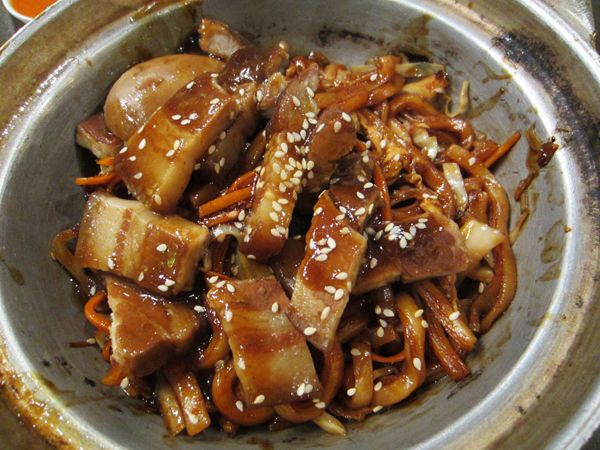 Cai Po egg maggie soup..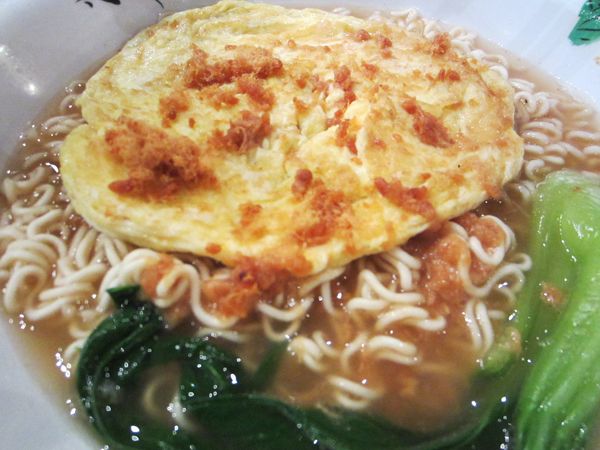 Too hungry and rush so couldn't care less for the awful food.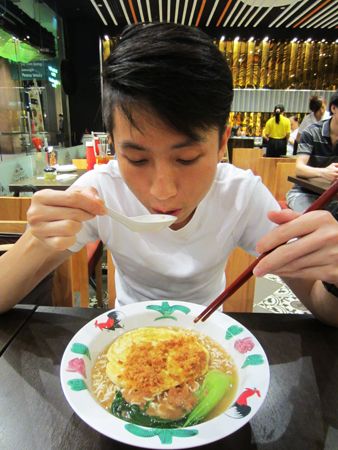 Home after movie was my 2nd surprise for him. The card!! See his focused look on the card.
The ugly cover :(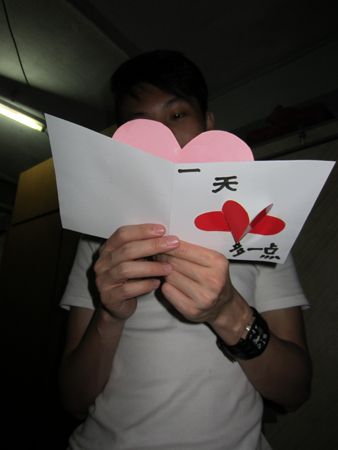 Love love..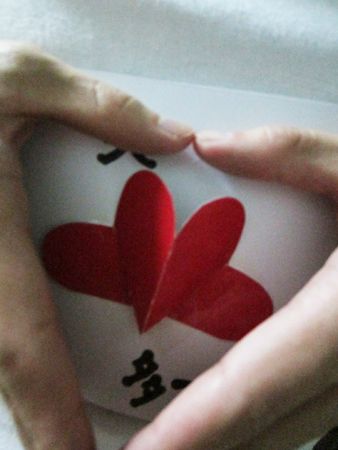 For us, everyday is Valentine's Day! So we might only have a celebration for our first anniversary in August!
*Prays hard for the day to come!
This boy is really sweet and sometimes I smiled while thinking about him when I'm alone. A bit obsessed and addicted to him. :p
Thank you BABY!
How did you spend your Valentine's Day?