* Outing with Dearie Finally *
Hello! In order to continue to let my friends be happy, I'm blogging again!
Edited JB photos to be blogged tomorrow! =D
(Pardon the quality as they are took by my iPhone)
Went out with Anna Dearie on Monday after my interview. I finished at 12.40pm but have to wait for her till 2pm then she reach!
Went to search for my Portable Charger to be my saviour as nowadays Whatsapp and MSN killing my batt in half a day!
Saw the cover that had caught my eye since god knows when and I happily bought it!!
Shopped in the shop for about half an hour, so cute!
Anyway, after accompanying me for lunch, we found out that PS doesn't have to movies and timings suitable for us. So we walked! (in my damn painful heels and heavy bag!!!) to Cineleisure for this!!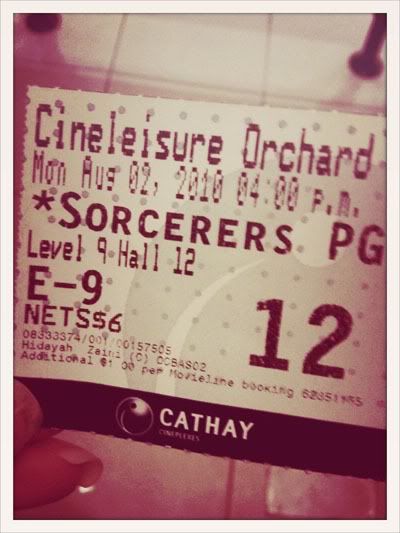 I love the show so much! Nice!! Dearie was very reluctant to watch it at first but I guess she's not that disappointed after all!
Wanted to go TCC for the 1 for 2 promotions but guessed it's over so we went to Paragon for Akashi!! Partly cos I dun wanna walk any longer! Hahaz.. Cos she's only interested in TCC at Thai Embassy! Arghhh....
Akashi!!
Used to special effects apps to take this, regretted. Should have used the normal mode then edit. Haiz. =(
Dearie's mode is more natural!
After dinner, finally got a chance to take photos tgt in the Ladies. I would have forgotten if she hadn't ask. Hahaz..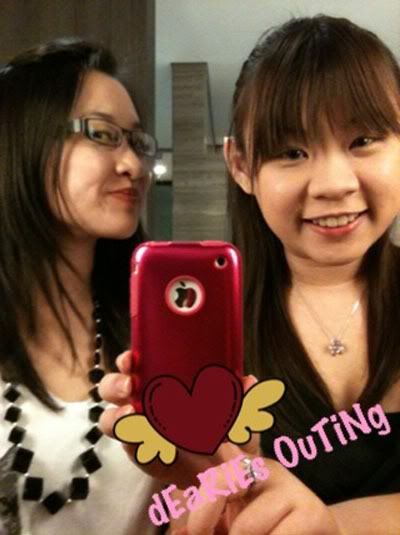 She like the below photo so much that she wants me to post on FB.. Hehez.. Cute!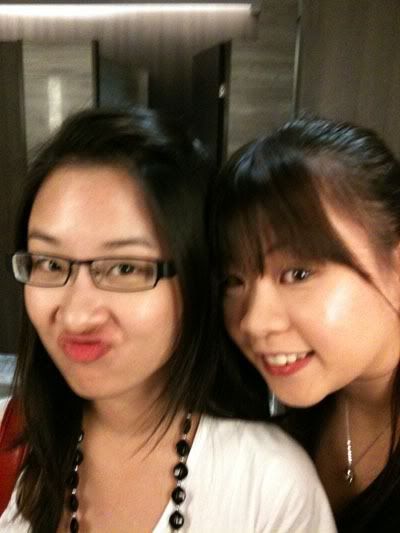 After that, we went to eat NZ ice cream! Not very expensive! ONly $7.10 for 3 scoops in Waffle bowl! =)
1. Super fruit sorbet
2. Rum & Raisin
3. Cookies & Cream
All not bad =)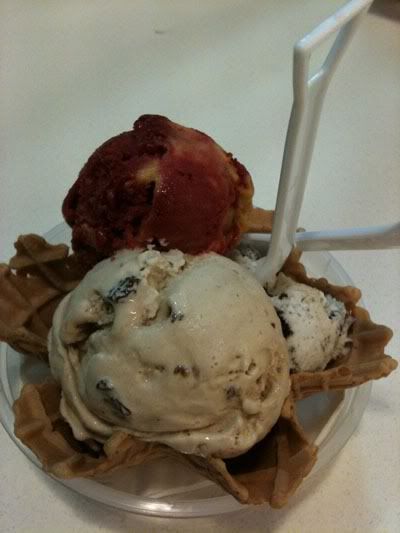 (Did not list the flavours intentionally, but realise they matches the photo! Hahaz..)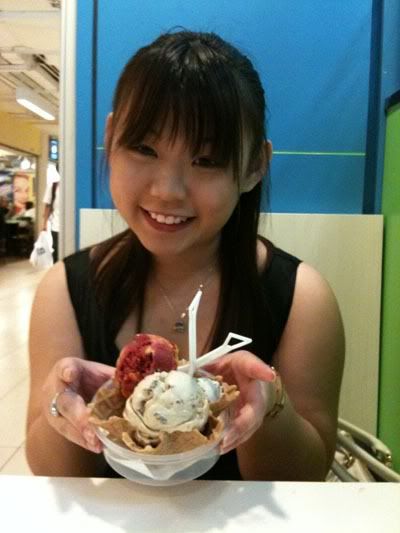 After finished eating, already 9+pm le.
So we went home!!
Awaits my post on JB Soon!!
Love ya! =D