Bitches in Turi Beach @ Batam!! (Part 1)
HellO! Sorry for dragging 2 weeks to blog about the trip.. My photobucket kept giving me problems and guessed it has been solved!
As usual, the quality of the photos are inconsistent cos part if them are extracted from Pei Qin's facebook..
*************************************************************************************
13th August 2010
Met Beibei and Pei Qin up at Harbourfront at 9.15am (1st day only 3 of us! Can you imagine without me they are going alone? Dangerous!), and we were both late.
We went to eat the bee hoon (rushing) PQ tabao for us at the "cafe" below the check in point.
Blah blah blah.. Photos are more interesting than words so... we boarded the ferry..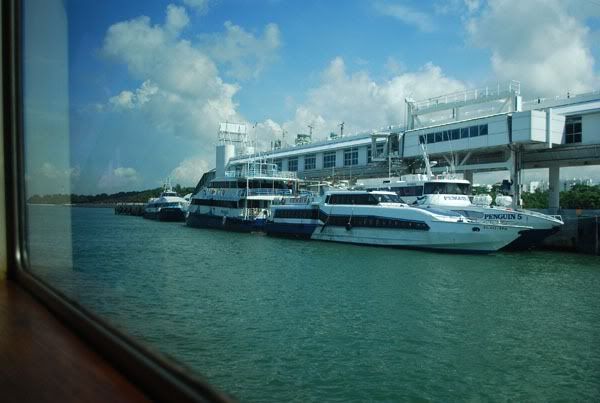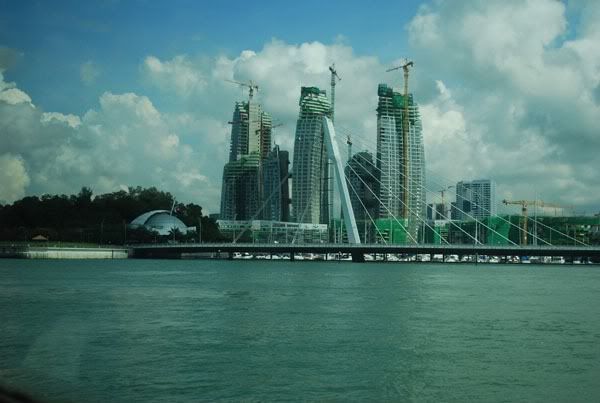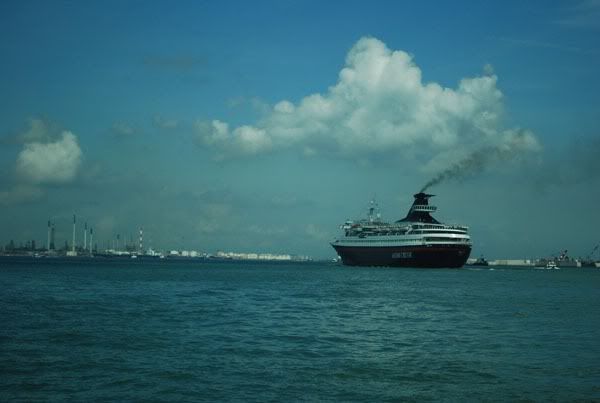 The empty Friday's ferry..
The story started with me rushing out of my house without make up and contact lens so I had to touch up in the ferry for the camwhoring session. Hahaz.. V-A-I-N..
So the above and following "taken in the ferry" shoots are mostly taken by Beilin..
Opening up a new pack of foundation.
Brushing across my fats, I mean face..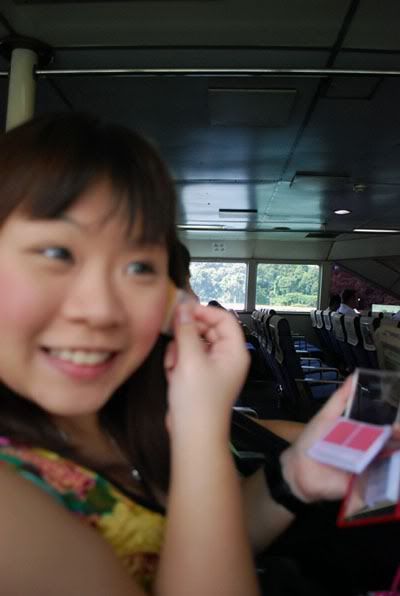 Acting disgustingly cute..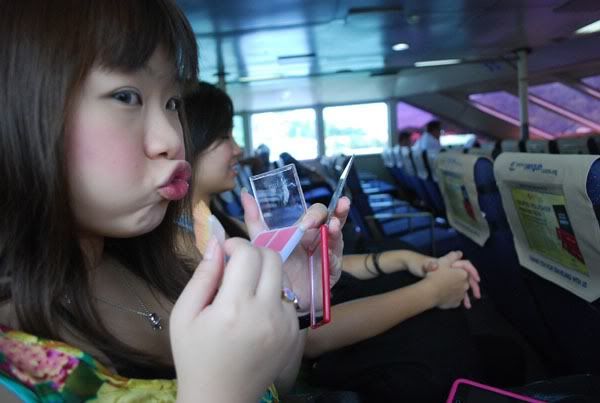 Finally joining in the camwhore session!!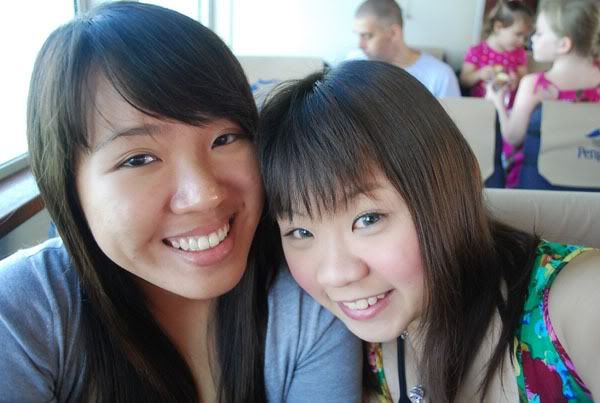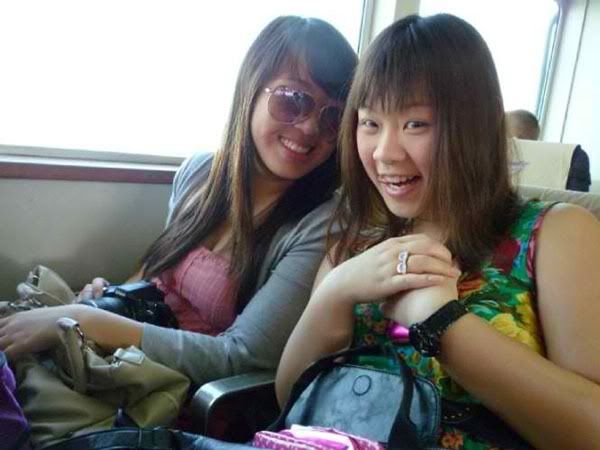 I like my face of this first photo with PQ =p
BIG FACED cos she's nearest to the camera! Hahaz..
Acting cute again.. Hahaz..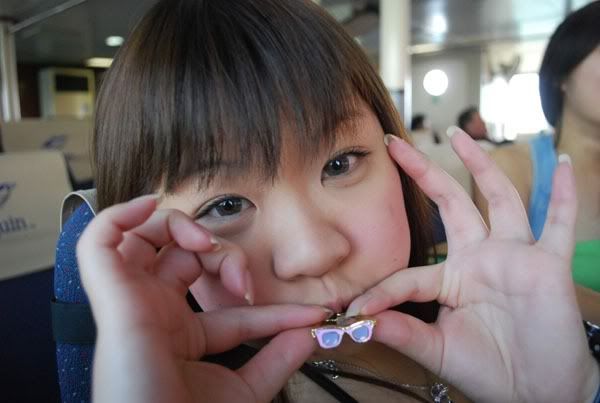 Giving Bei a chance to be small face again.. I'm being damn kind!
We were tired after the session and we were all in the brim of falling into deep nap when...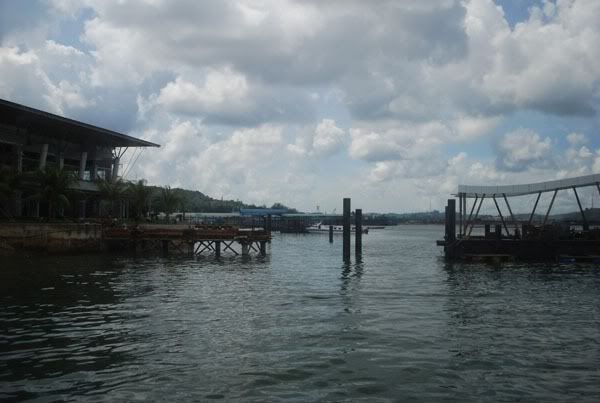 We realised that we are reaching! Hahaz..
Alighting..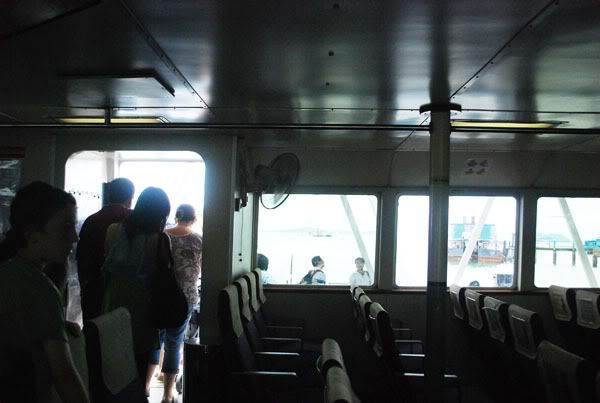 Pretty Penguin..
The excited idiot!
Idiots..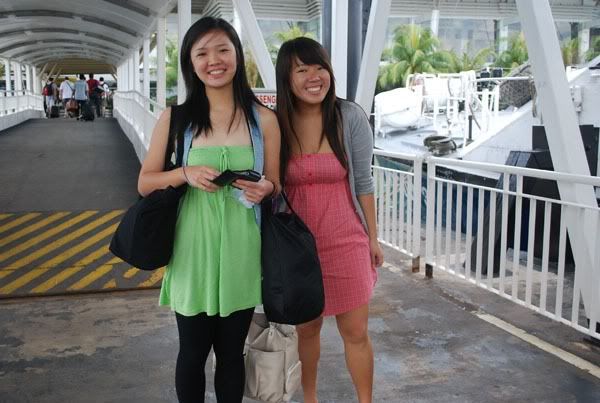 Into the custom!!
Indo white card and passport..
Our super mini bus to TURI BEACH!!!
So mini!!
The idiot ang moh boy who placed her Crocs on his dad's head as well as on my luggage!!! Arghhhhhh..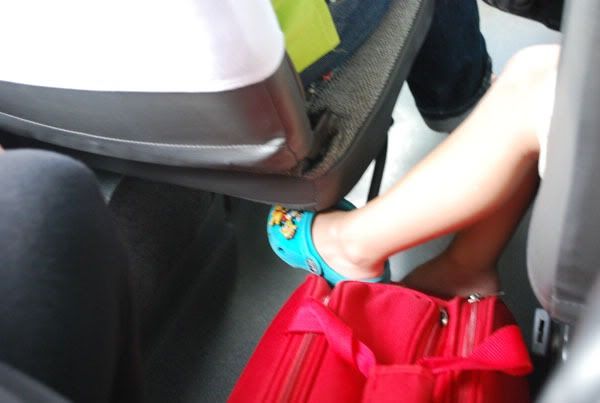 I'm never forgiving towards mischievous kids!
After about 40mins ride..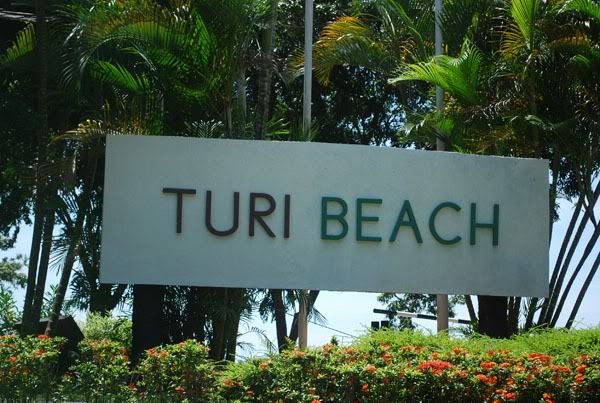 TURI!! TURI!! TURI!!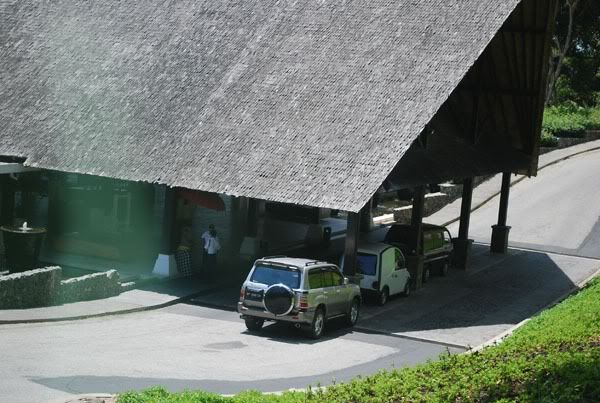 Empty..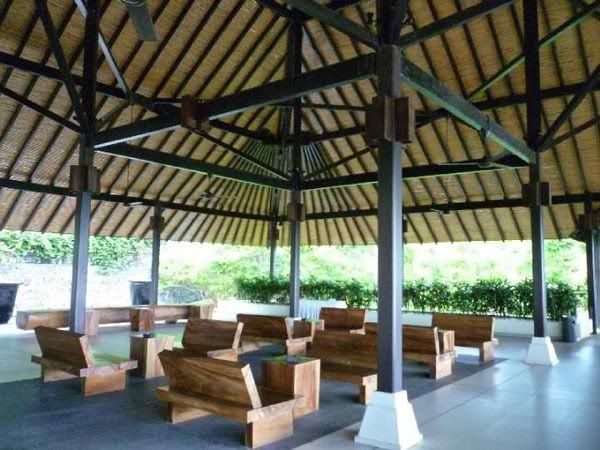 Alighting also got photo.. Hahaz..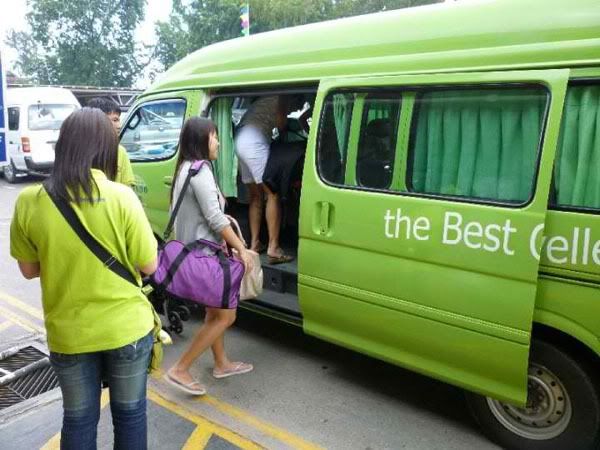 The taitai!!
The resort is booked under her name so whatever we eat or use in the resort needs her signature!! Bei Taitai!!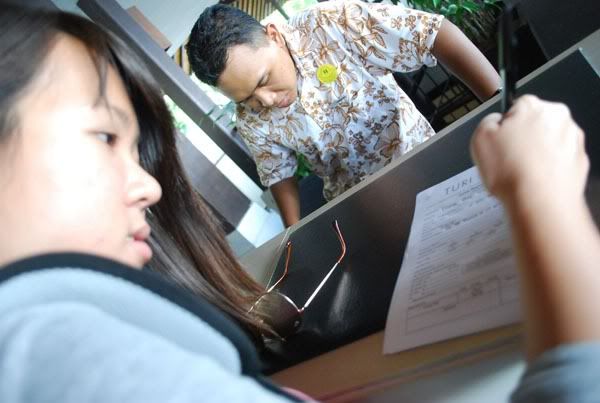 Disgusting Welcome Ginger Drink!!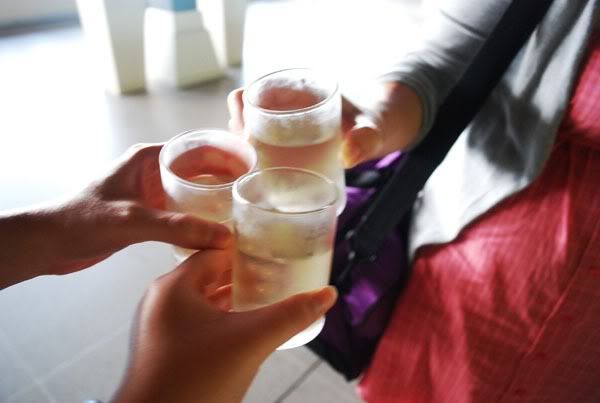 Happy girls..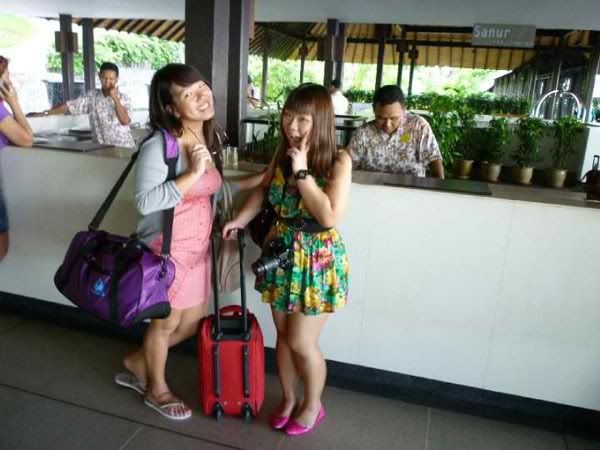 We were earlier than the check in time so there's about 30 mins for us to camwhore around the resort..
No. tag for our luggage at waiting area.. =p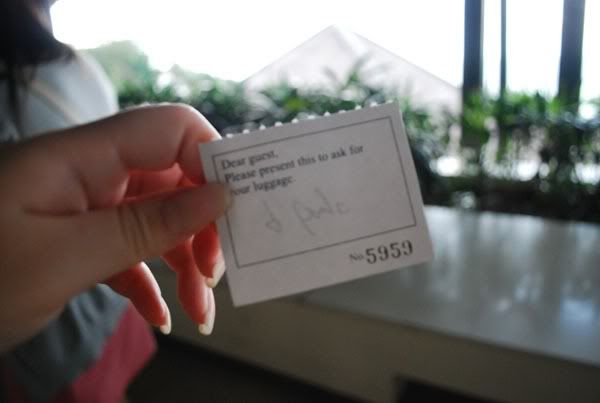 The cloudy weather..
New renovation..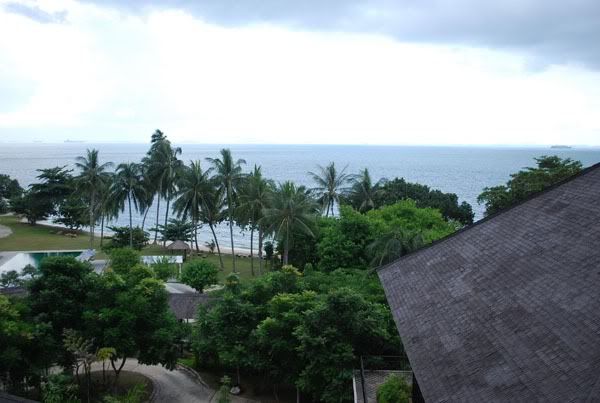 The first stop..
Favourite although face ugly but leg nv edit still look nice.. Haha..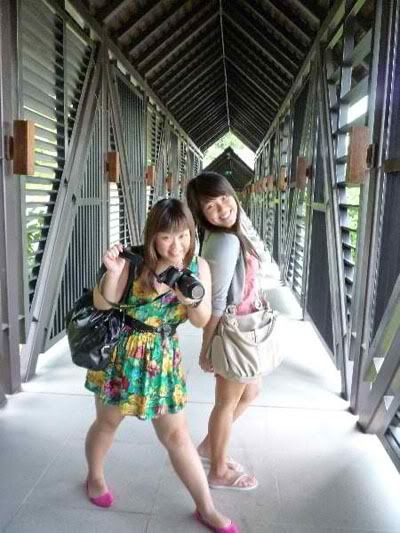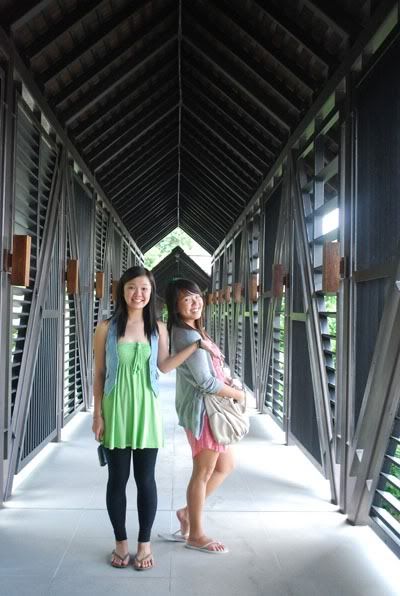 The newly built and renovated resort.. But nono, we not staying there.. Hahaz..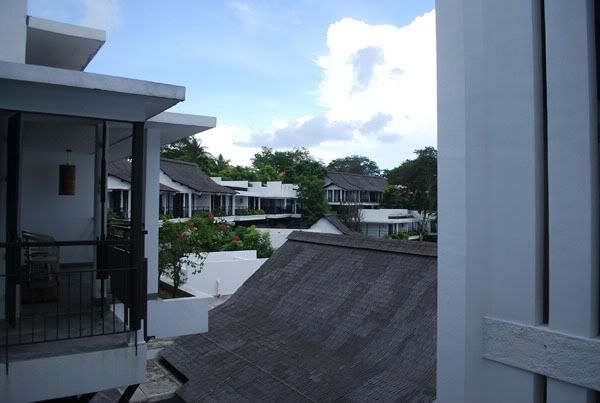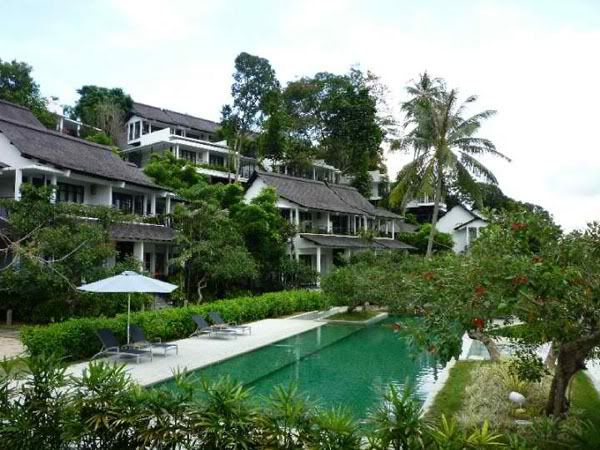 Decor at the lift lobby..
2nd Stop..
New resort got lift, we only got steep slope =(
The typical "in lift" photos..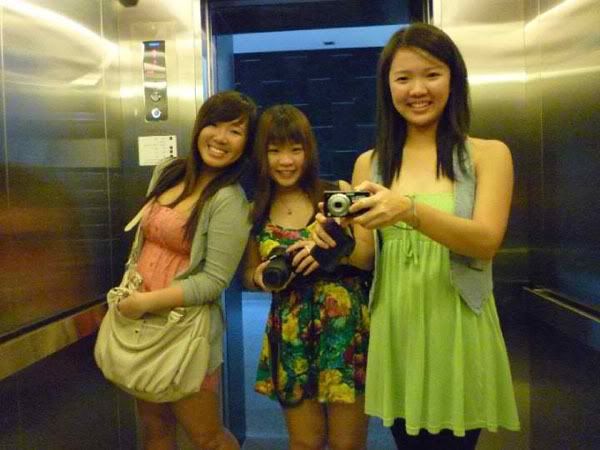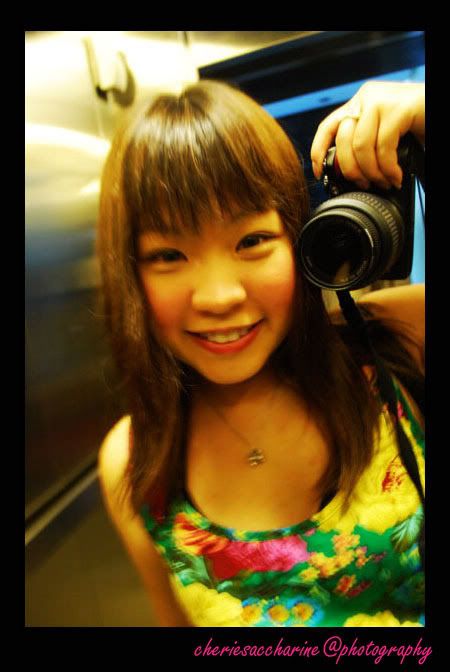 3rd stop..
Swimming pool..
Pretty candid photo.. Candid because it happended so fast we didn't got time to think of how to pose and it turned out well =)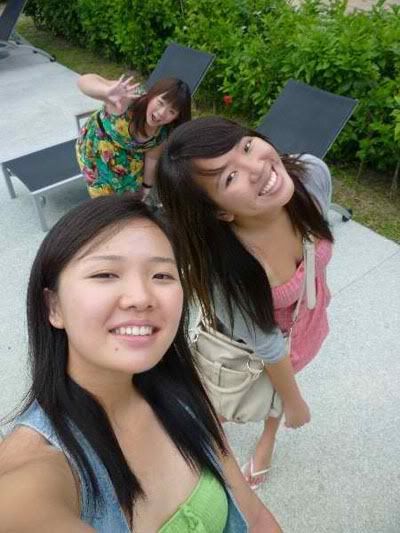 Rest of the resort..
Nice and relaxing.. =( I miss that...
Siao char bo introducing the resort..
When we were walking along the resort I found her suitable for the name Adeline!! So throughout the trip I called her that..
So it's Adeline, Beilin and Cherie.. A-B-C.. =p
4th stop..
The sea.. Edited till too dark le.. SOrry..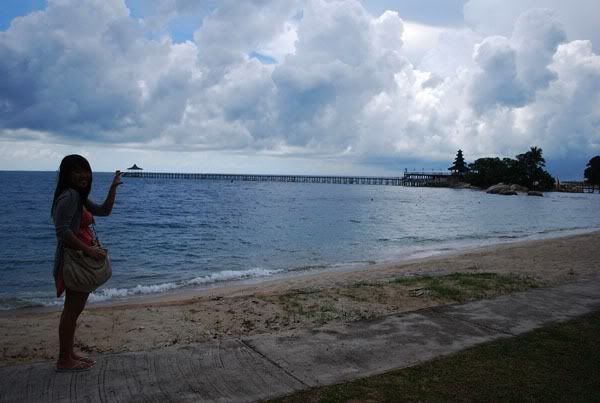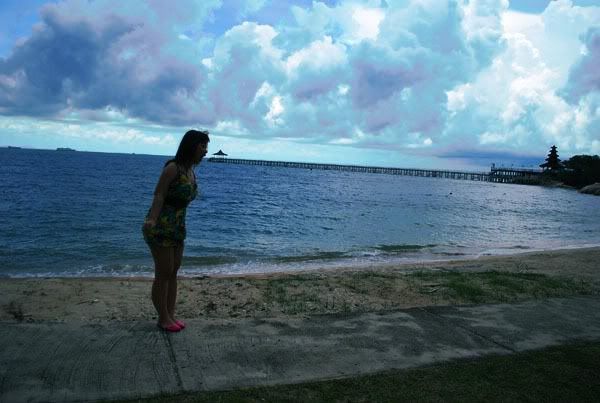 You know why so laughed so hard?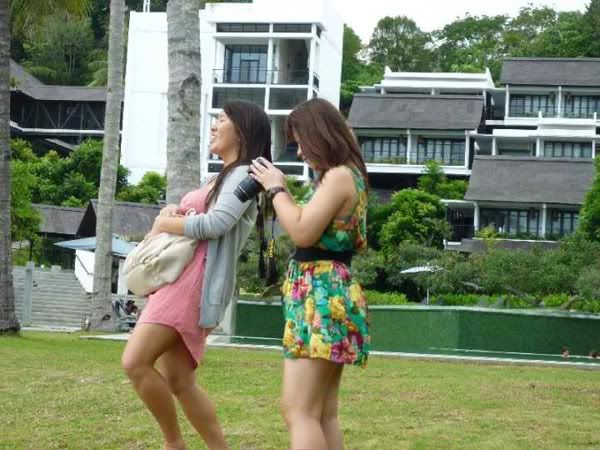 Cos when I asked her to shoot me "Eating" the shelter thing, she said I was too short to "eat" it.. Sob.. ='(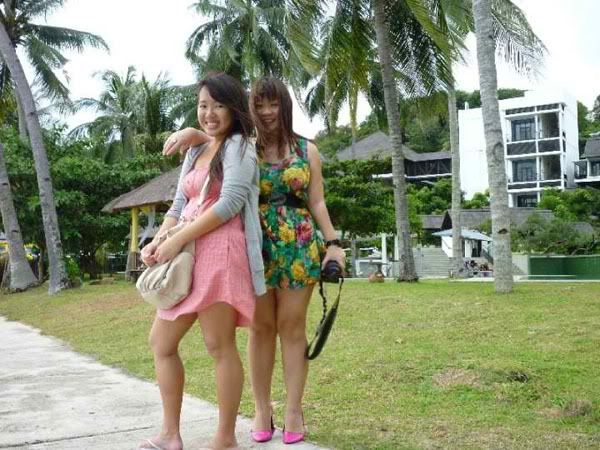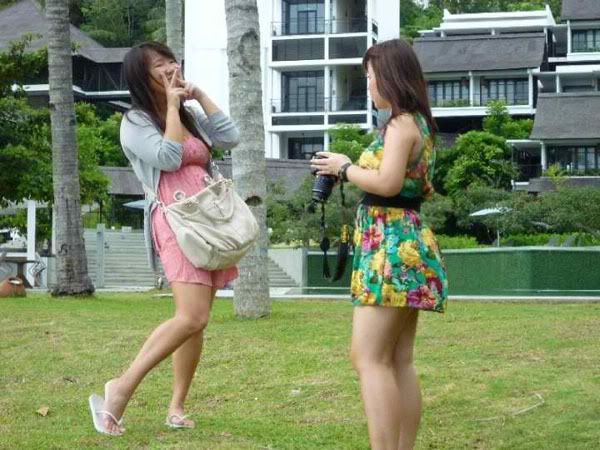 Unglam..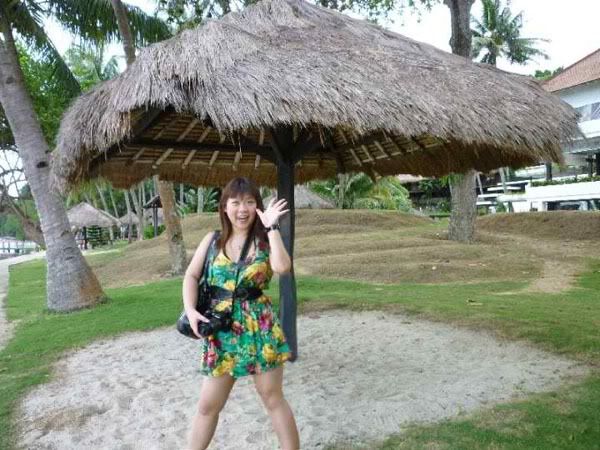 Nice photos..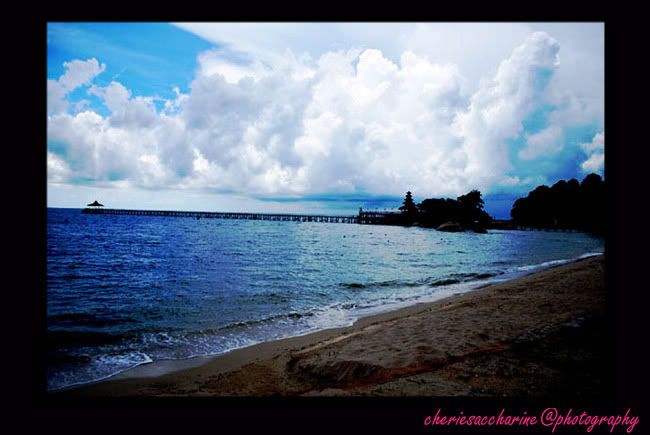 She so proud..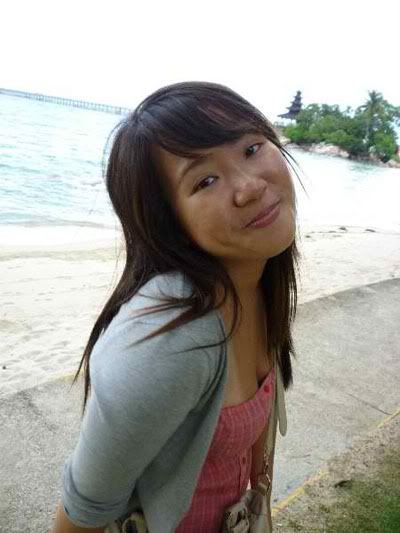 Even sands are nice..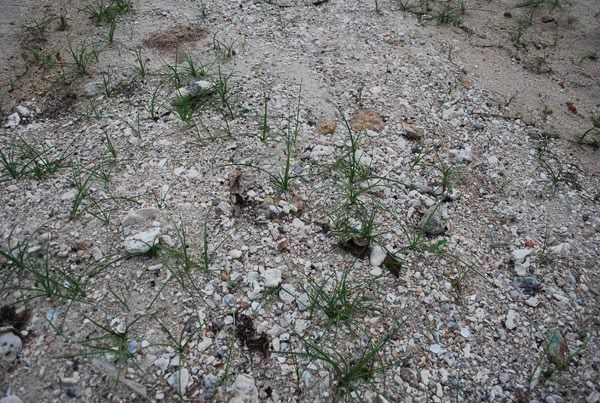 Randoms..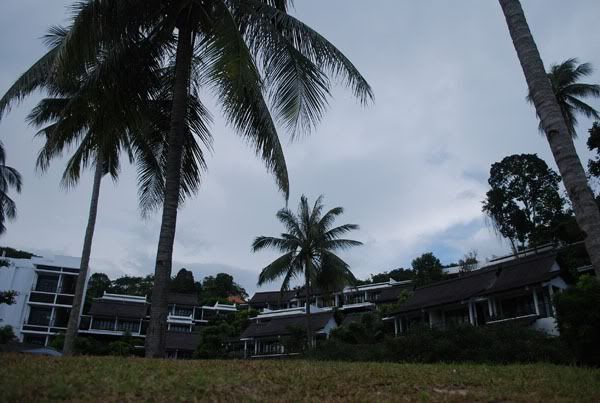 Climbing up to get the keys to check in =D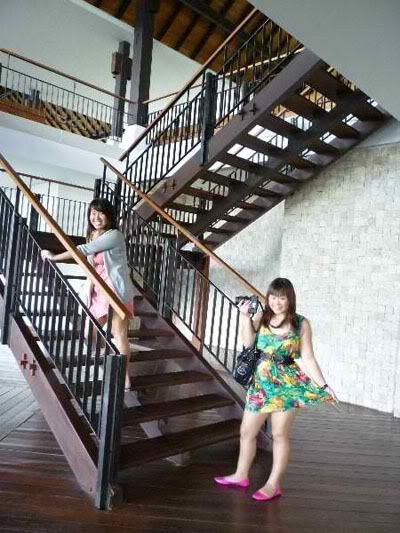 Happy!
But our rooms requires us to use alot of energy to get there.. Hahaz..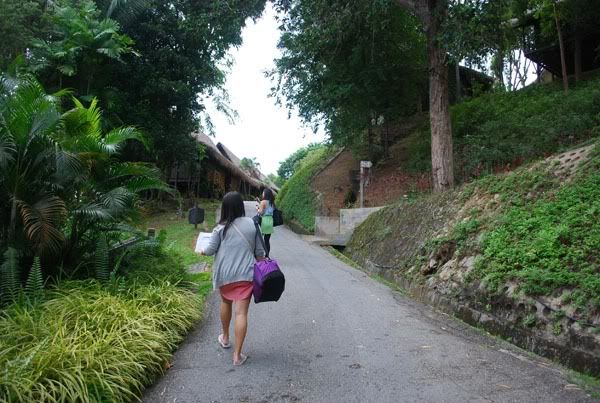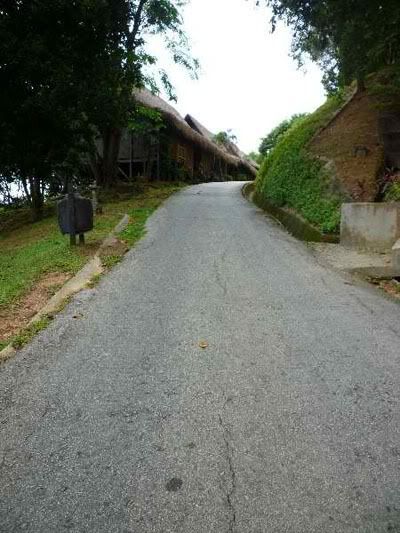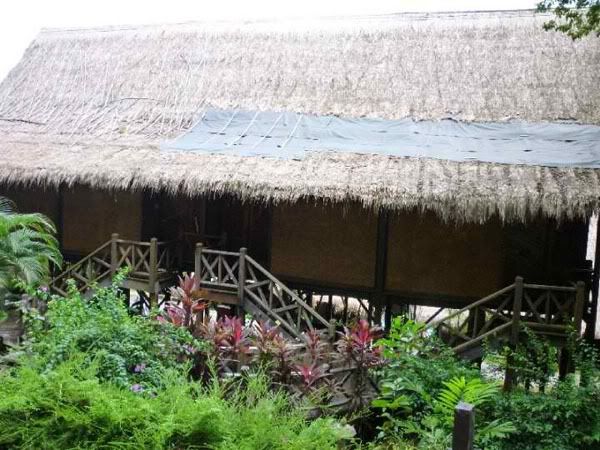 Once we get in the room, Bei immediately check out the food and watersports available and spa packages..
Me joining in the fun.. My face damn unglam but the lighting makes it look like a magazine shot. I think..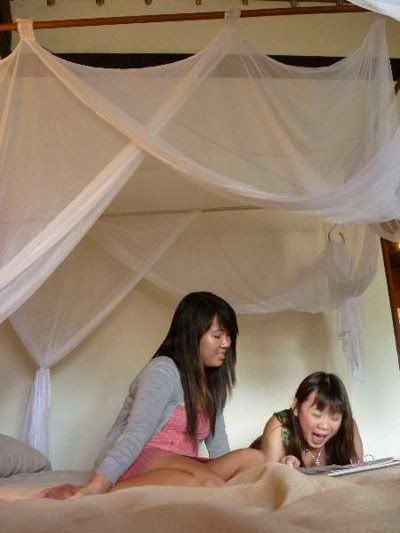 Bitchy me show casing the swimsuit!!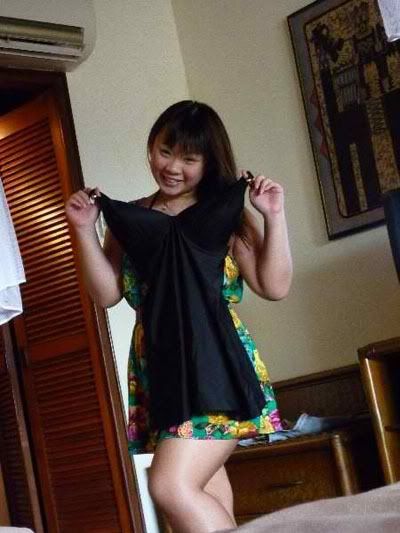 Ya, I know, I can wear it to some evening party.. Hahaz..
We all take turns to change into our swimsuit..
Camwhore while waiting for them..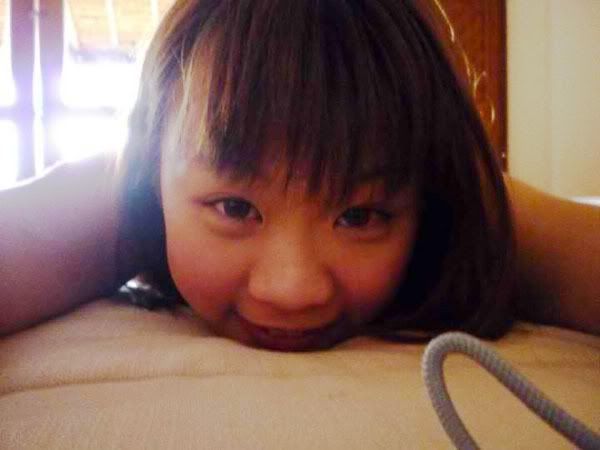 Dun understand how this resembles a porn star -.-" They insisted it looks like..
Damn bored cos Bei took damn long..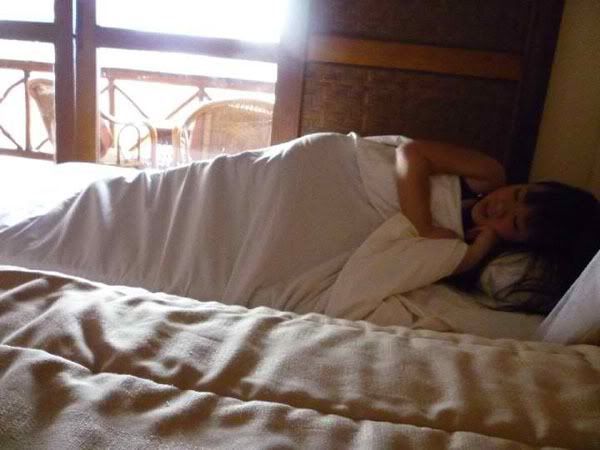 Can sleep somemore. Hahaz..
All ready for watersports later!!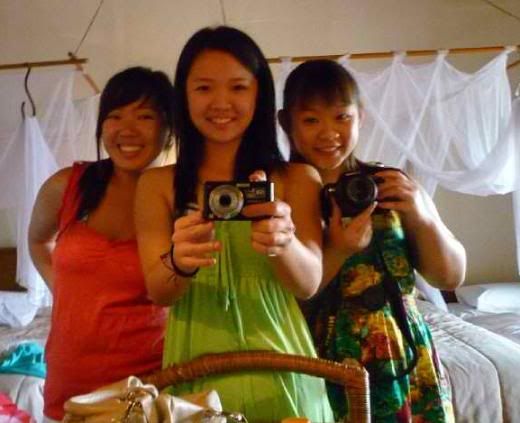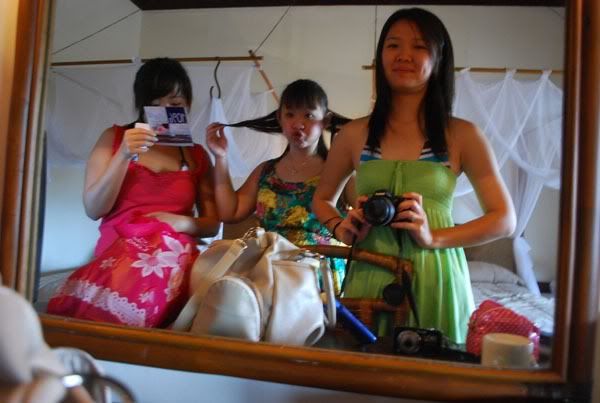 The typical Bei Cherie's "I'm looking at the menu" look..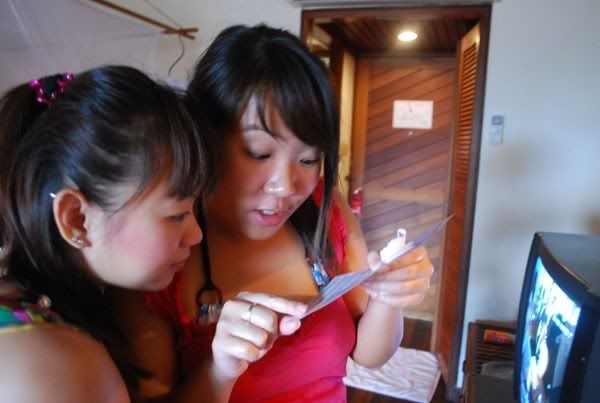 Empty lobby..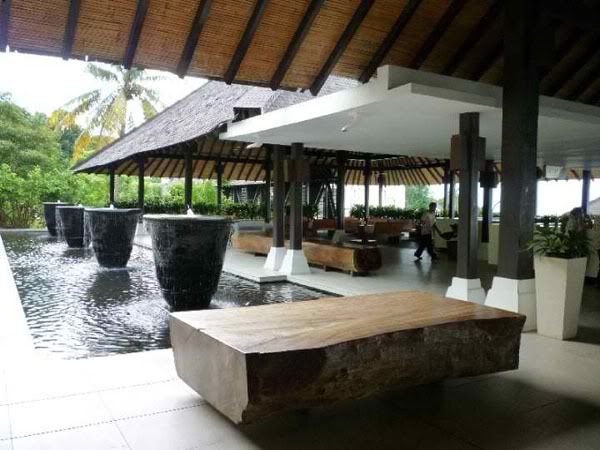 LUNCH!!!!!!!!!!!!! Finally!!!!!
Lunch @ this restaurant..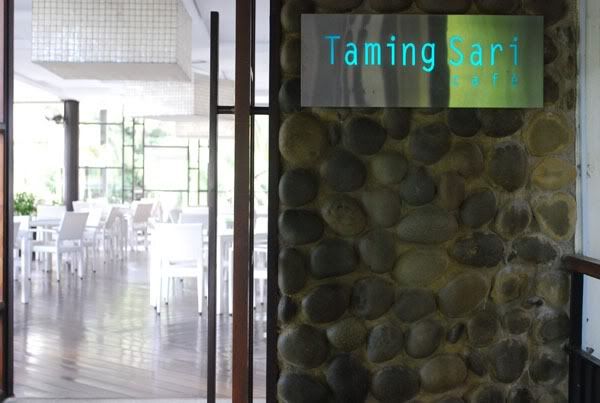 Some camwhore while deciding and ordering..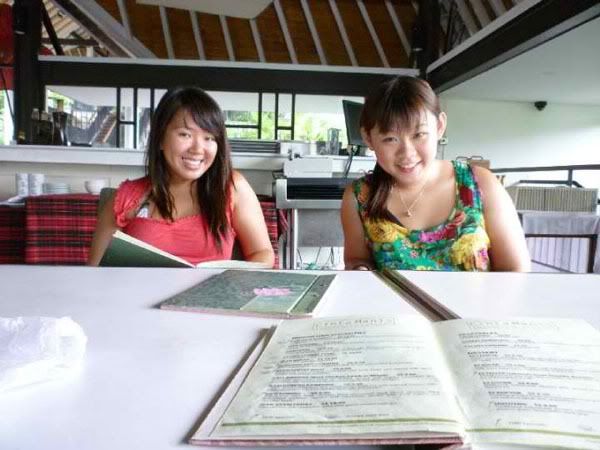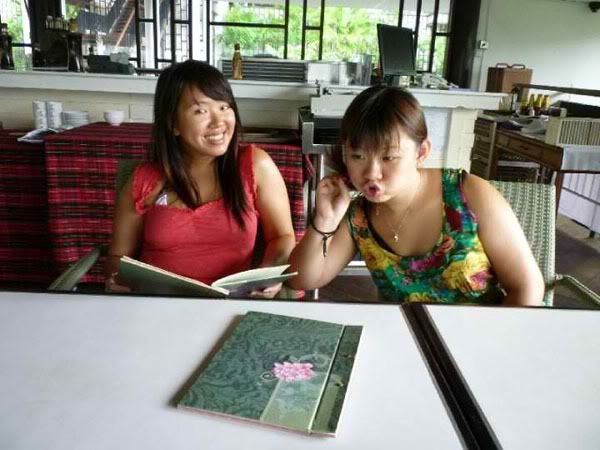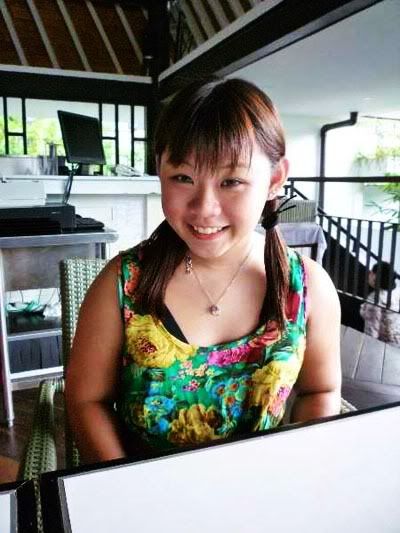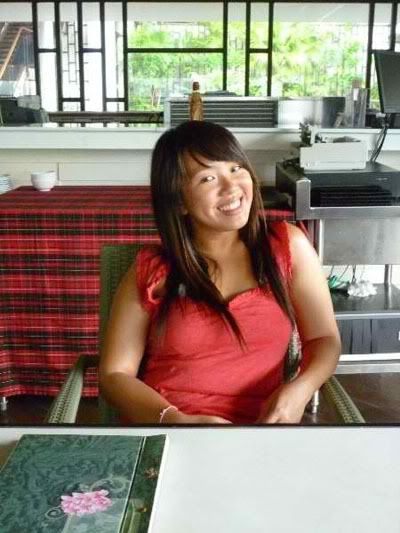 The delicious dessert came and Bei REFUSED to pose with it cos she said she don't want photos with duplicated food! -.-"
So PQ and I went on with it..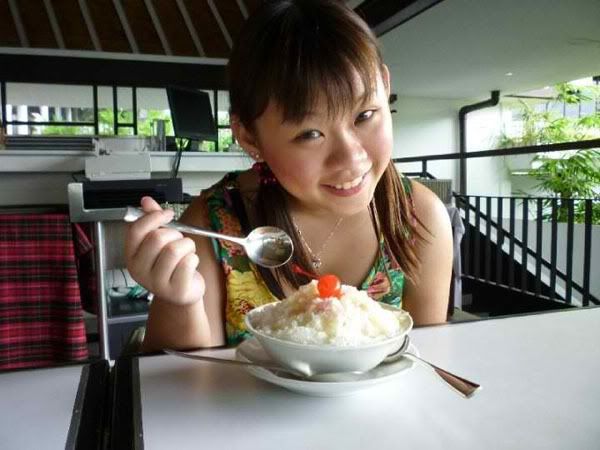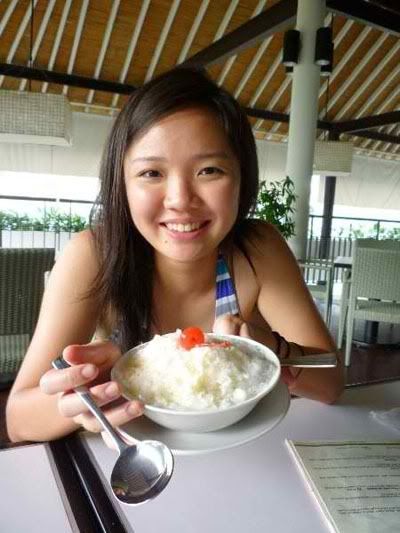 Yummss..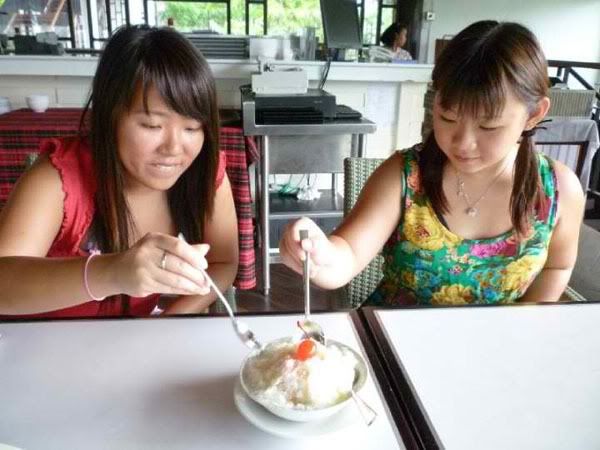 See my anticipation..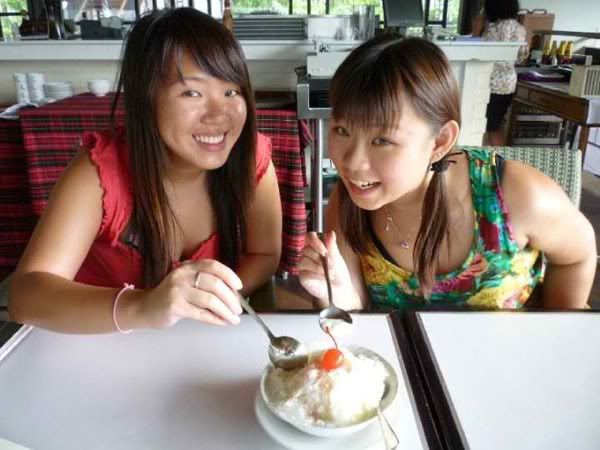 So nice! With jackfruit and coconut! =p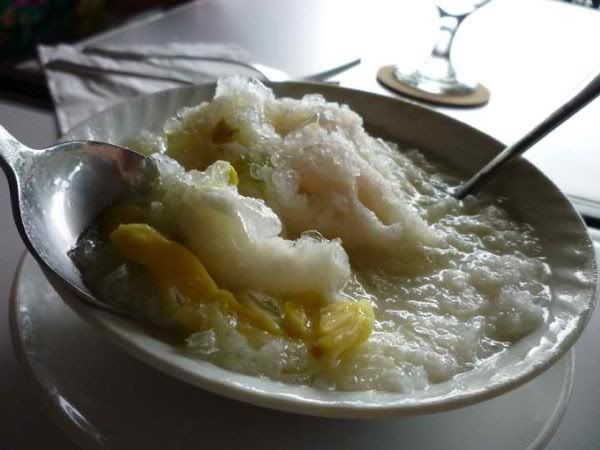 We got shortchanged on 2nd day lunch for another dessert! It came without syrup and fruits! Only got some tiny jellys.. We were too engrossed in something else and forgotten to complain.. Hahaz..
Foodies!!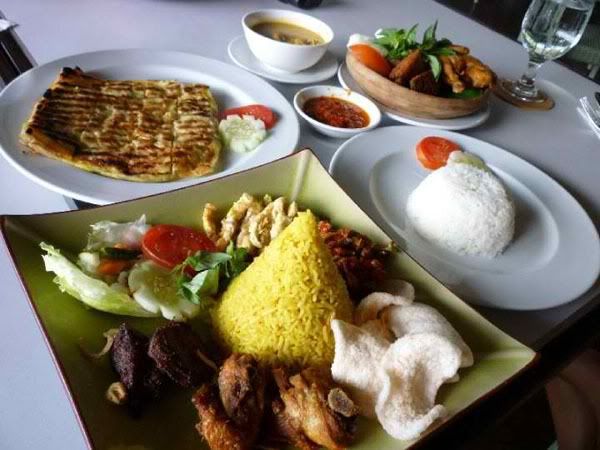 Bei and I were trying to eat Ayam Peyet but I let her have the choice and had Nasi Kuning and PQ gotten Murtabak..
But end up mine's the best and Bei's the worst.. Sorry BEIBEI!!!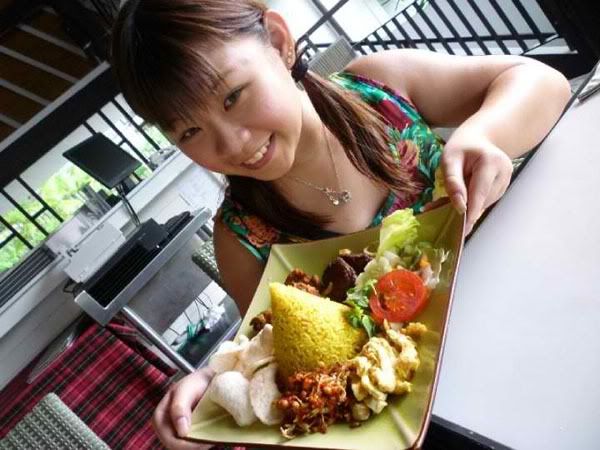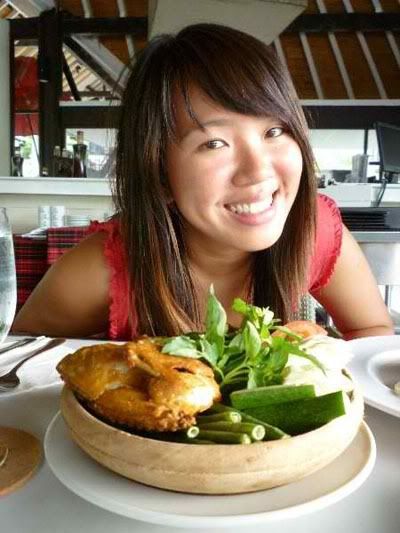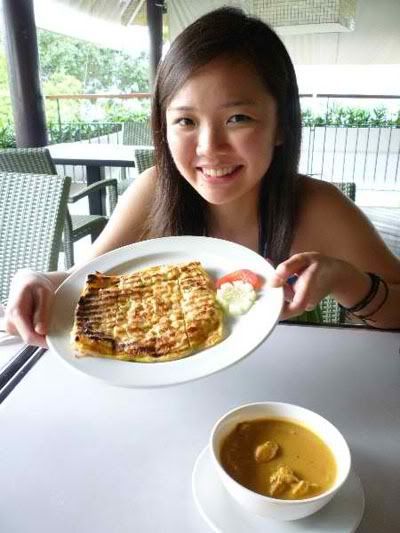 Nom Nom Nom...
After lunch, rest abit and it's excitement time!!!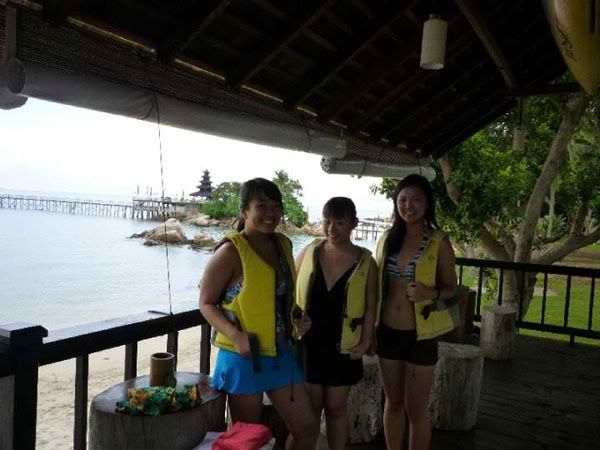 We discussed for about 10mins before deciding on what to try!
First up! 15mins of Banana boating!! We thought of having 30mins ride but 15mins seems like forever!!!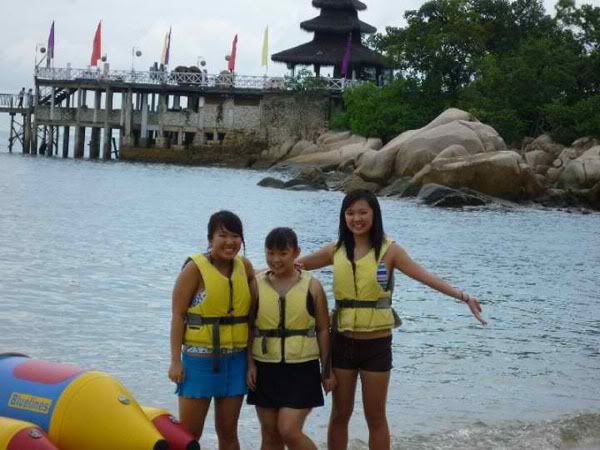 We were sooooo confident that we wouldn't drop!! But we did after the huge sharp turn near the shore..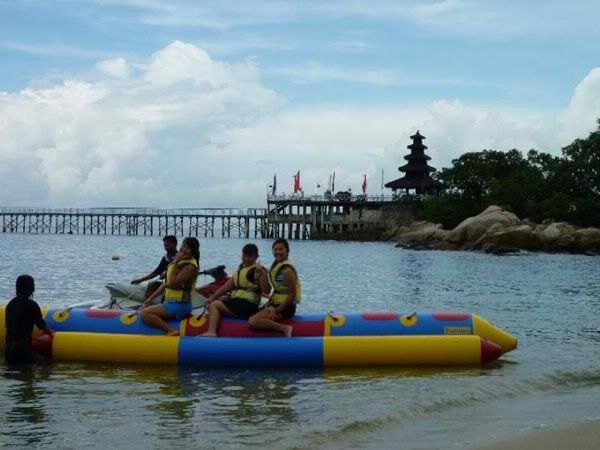 When I was the first in the row, I got thrown off the boat in the middle of the sea! Damn scary!! But relax and I got to float.. Hehe..
Next up! Jet Scooter which I didn't got a chance to ride on my own! I don't dare actually!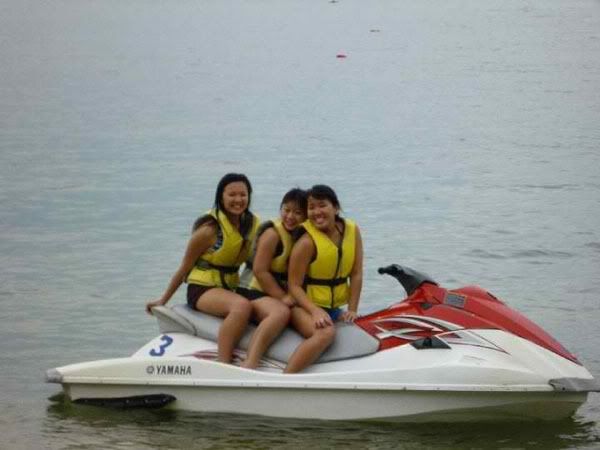 PQ and Batam bf!! Hahaz..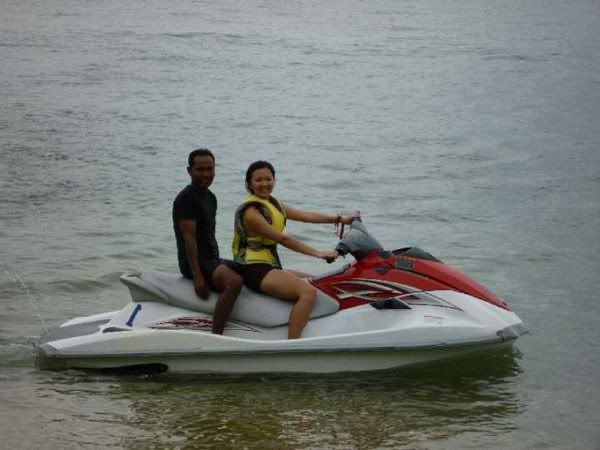 We hugged each other tight like mad during the ride and PQ got dumped cos she sat in the last seat and her hero drove a scooter (For free! Supposed to charge us by no. of scooter)to fetch her and she hugged him damnnnnn TIGHT!! During the ride she still got time to say my hair smell nice.. =p
Exhausted after the rides so we went on to swim in the 1.2m pool without goggles and it suck! Hahaz..
We went to bath abt 6 I guess and got ready for dinner!!
Bitch..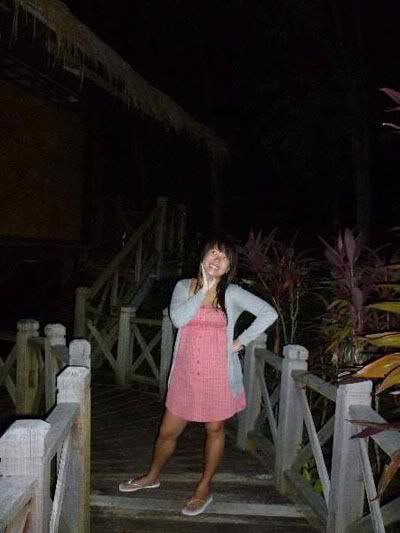 Outside the Teppanyaki Resturant we ate in..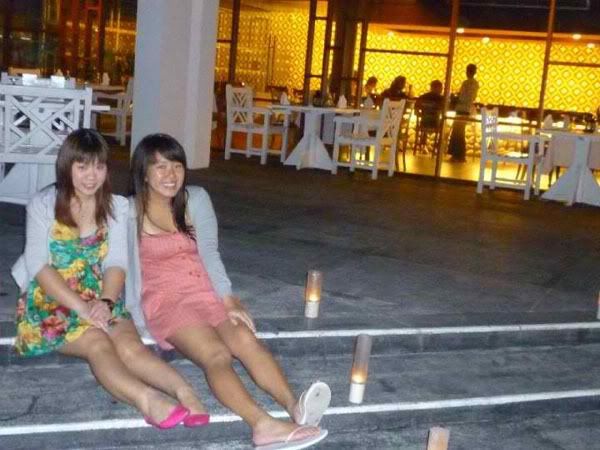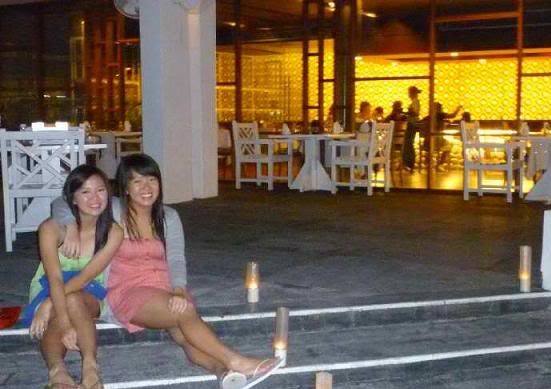 Too bad lighting for photo! Hehezz..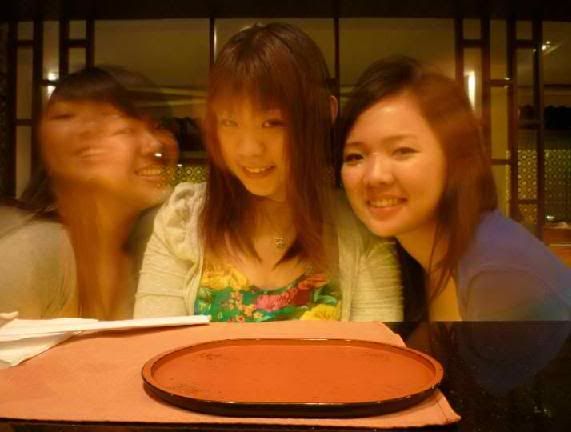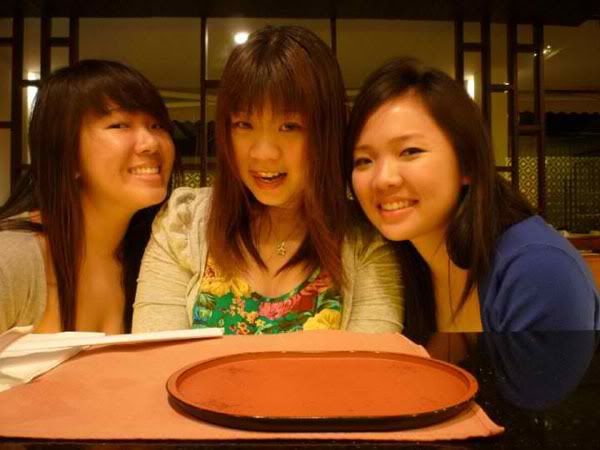 Only two courses!
1. Some seafood platter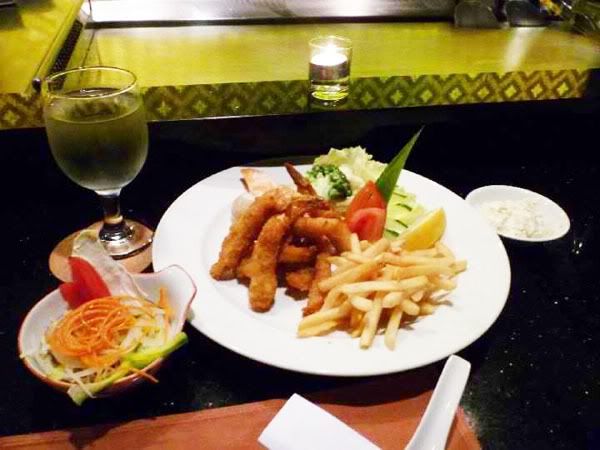 2. Chef preparing our prawn, chicken and fish..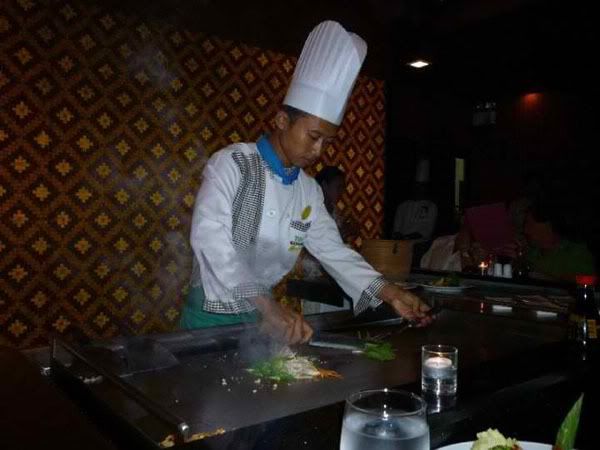 Den got noodles with beef which Bei and PQ don't eat den blah blah blah, we rushed back to our rooms to watch 9pm & 10pm show and all of us fell aslp.. Hahaz..
Finally finished blogging about Day 1!! I'll be back soon =)
(Can you believe I blogged this entry since 3.29pm? -.-")