Gotta get this done before I head to Batam on Friday
(Reblog this on 20th August!)
***Pardon the quality of the photos as it comes from 3 diff cameras.***
On 25th July 2010, 2 days after USS Trip/YW's birthday, 304 went overseas!! To Johor Bahru!!
Do not depise this trip alright? This is Bei and Sarah's first trip to JB! Amazing right? Air stewardess went all the places around the world but did not touch down JB before! (and Genting too btw)
YW & Sarah as usual, were late and Bei and I got Pissed again. After they reached, Sarah went to grab a drink and we missed the bus to Woodlands as a result. So the best solution is to cab to Woodlands custom!!!
On the cab! Sarah sat at the front passenger so we didn't take with her.. =p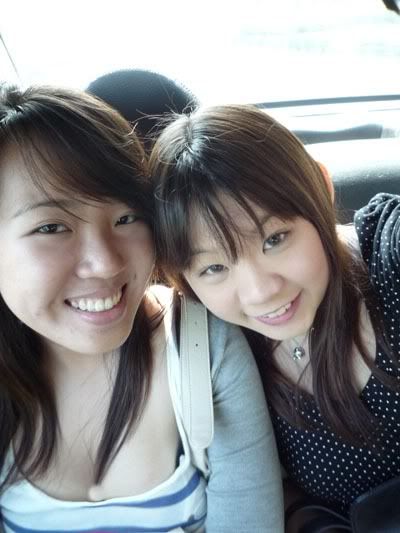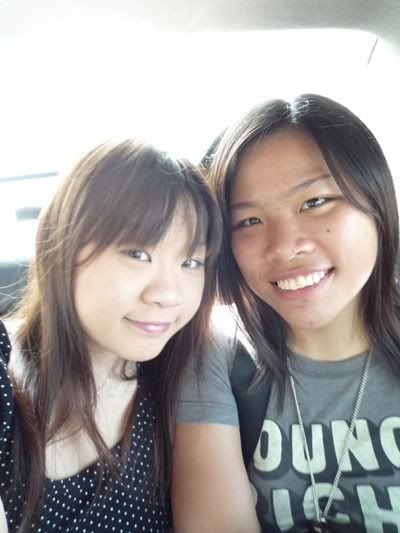 After we reached the custom, we took the bus in to Malaysia but there was a small jam so I guessed we were stucked for about 40mins! =(
We were all famished and thinking of what to eat, but to our surprisem we saw Nandos there! So gave up the idea of eating Kim Gary!
Decor..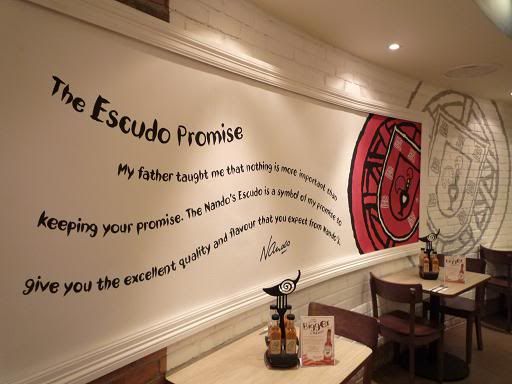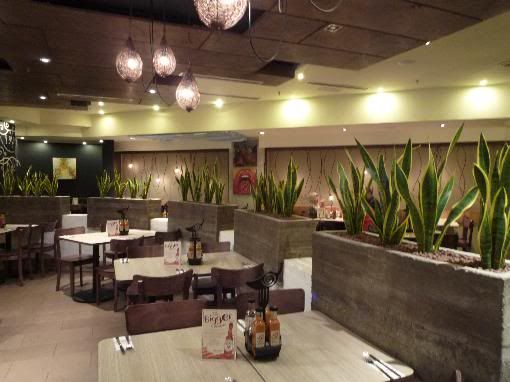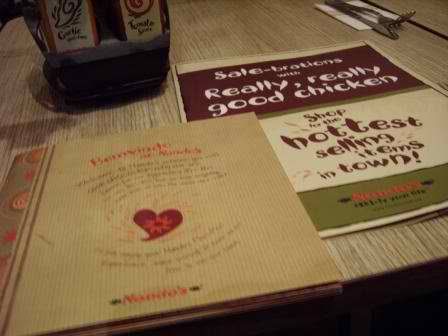 A shot that can never be missed!!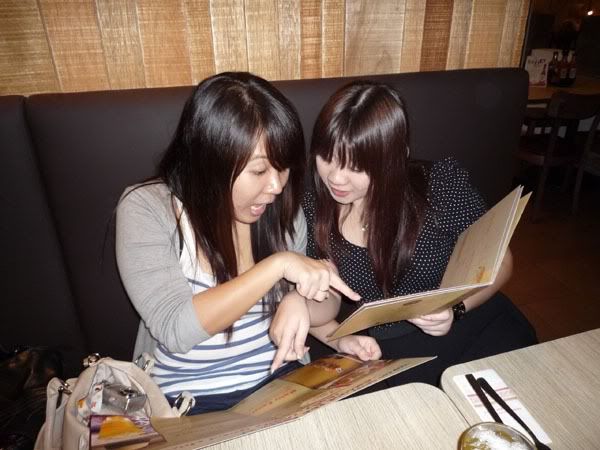 The girls..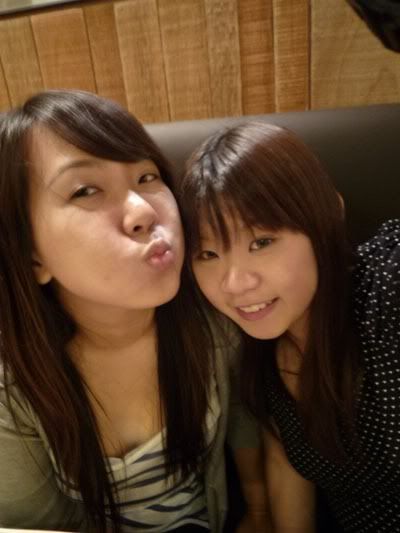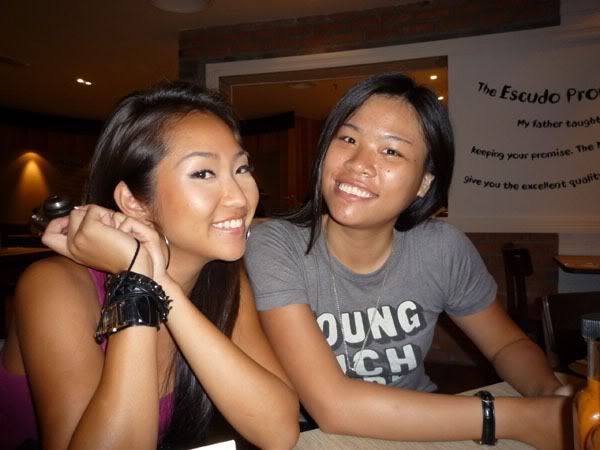 The bitch!!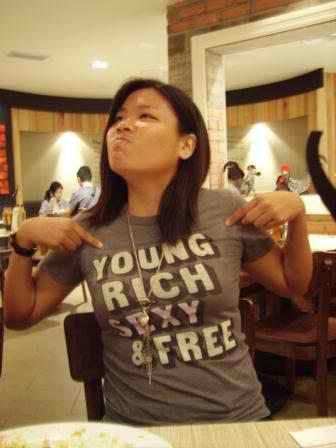 Bitch and her new grown..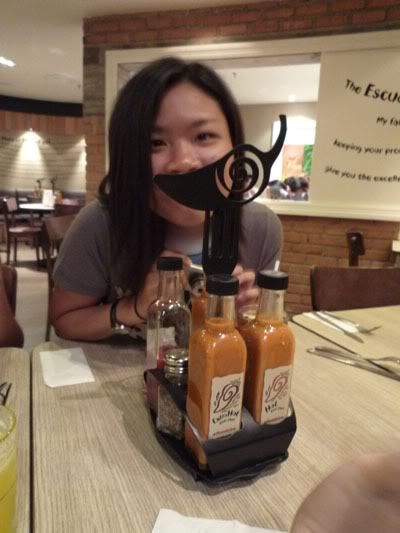 We ordered 1/2 chicken to share as we wanna share our tummy for dessert!!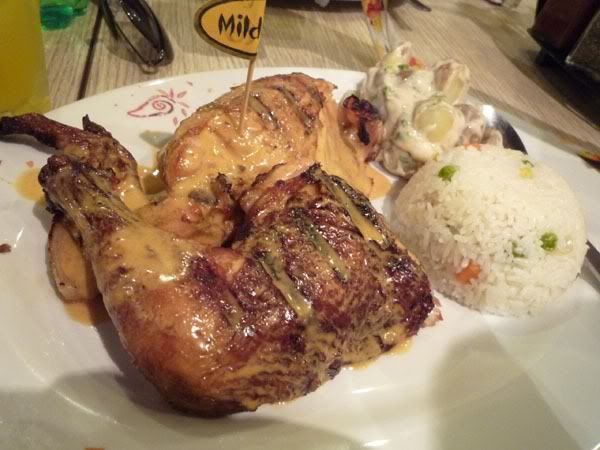 YW shared with Sarah, Beibei &I =)
My Ai Xin sauces..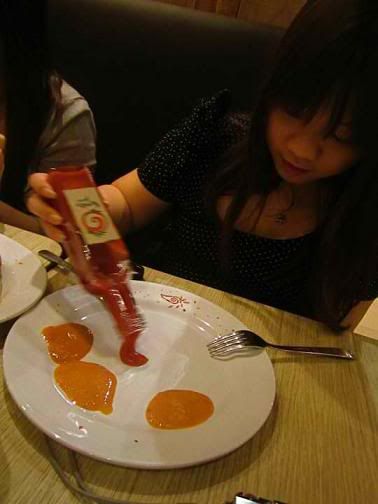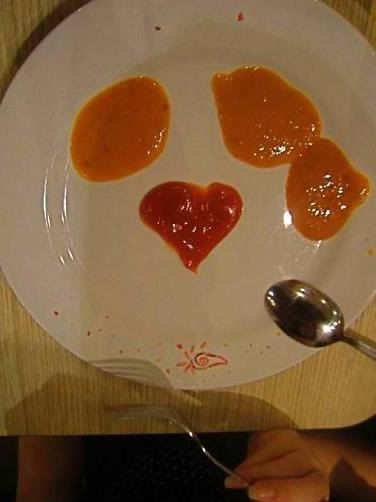 Mango Tango with Coconut shavings.
Stupid Sarah (Rhymths right?) took out her Sprite to add in the "too sweet" mango but the air bubble inside burst out and we laughed sooooo hard!
But she only cares about her eyeliner..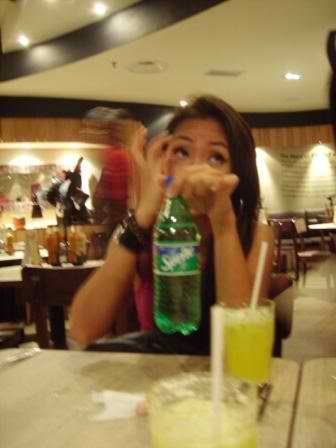 This is how Sarah eat her corn..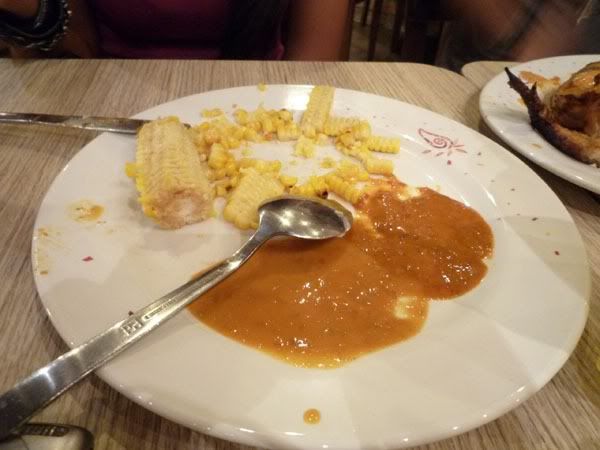 Busy checking the quality of the photos.. "Too fat? Arms too obvious or closed eyes? Hahaz..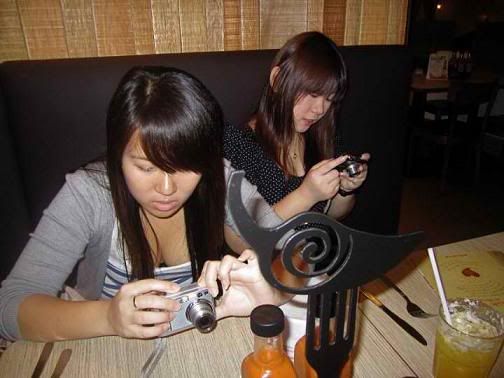 After dinner we went to shop around, (didn't have much to shop actually!) and they are having a bridal "exhibition".
Cute Mickey Couple inside!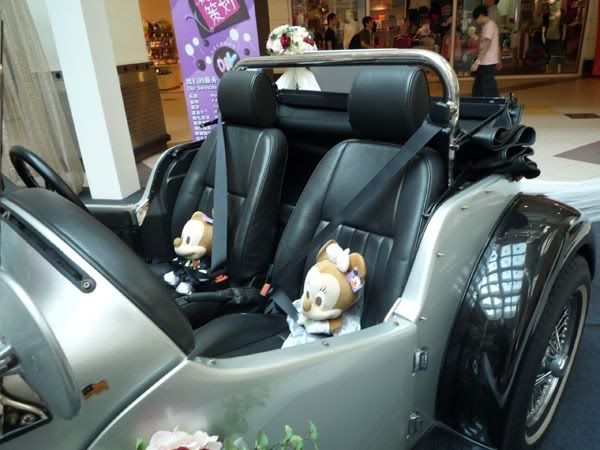 You see, she hogged my photo again! -.-"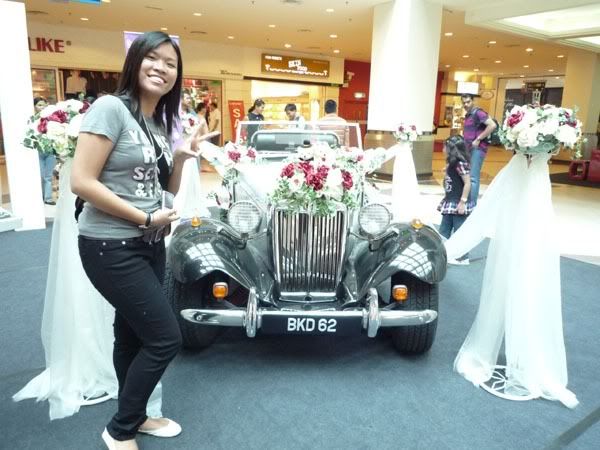 The pretty fake brides!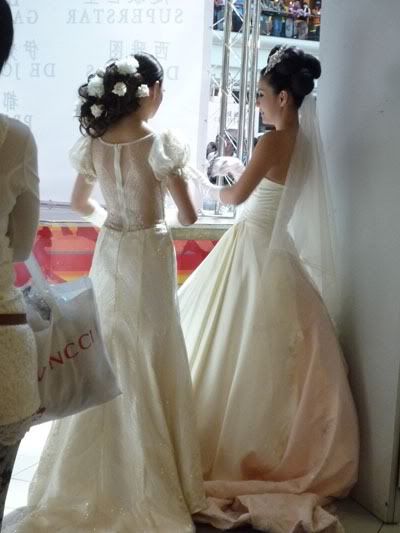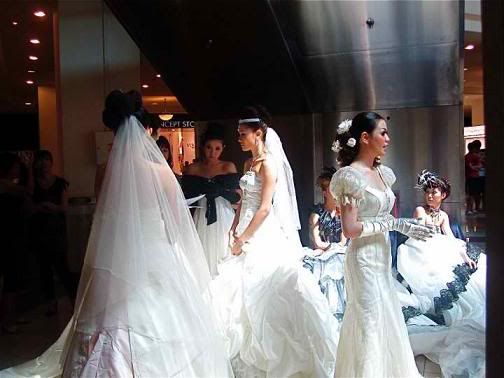 The bridal gown, I believe that they might need to change at the stairs there.. :O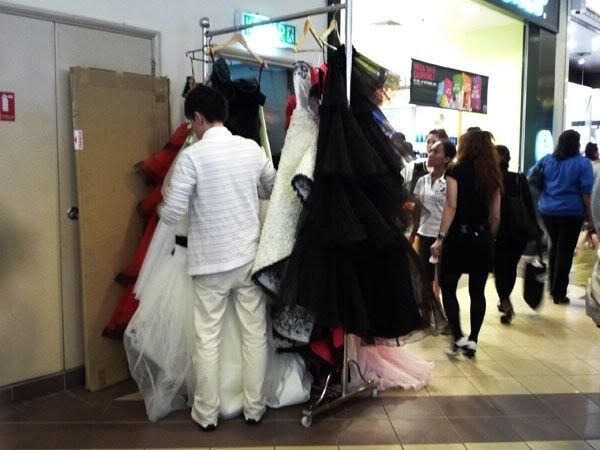 After few hours finally reached dessert time!!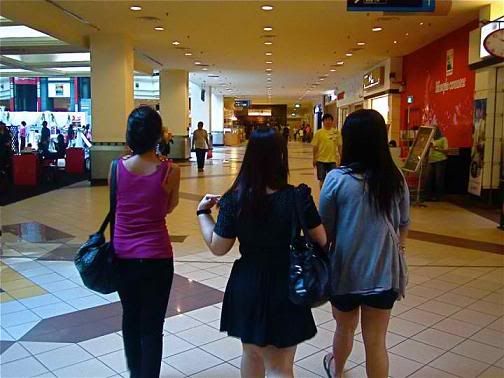 "Baskin Robbins"
Dunno Singapore have anot but saw it at Batam too!!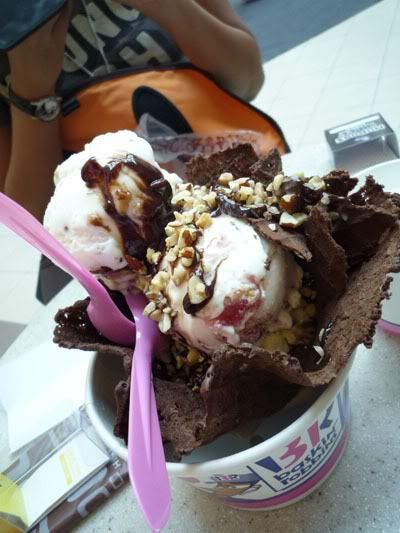 Went for dinner at some ulu place about 5.30pm and we went popular to drag time before that.. Hahaz..
When we reached there, YW was so excited in taking a shot with the "sea!" so we crossed the road dangerously to pose. In the end she didn't what to be in the photo only wanna shoot us. I REALLY FEEL LIKE SHOOTING HER (literally) ON THE SPOT!!!
Tell you a secret..
.
.
.
.
.
.
.
.
.
I HATE KOREAN FOOD!!!!
I HATE KOREAN FOOD!!!!
I HATE KOREAN FOOD!!!!
I HATE KOREAN FOOD!!!!
I HATE KOREAN FOOD!!!!
But I love them so much that I dun mind have them for dinner instead of the "highly recommended" seadfood feast in JB!!
So here we are -.-"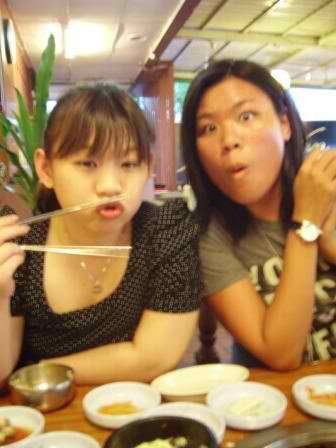 Posing with Korean "hite" beer..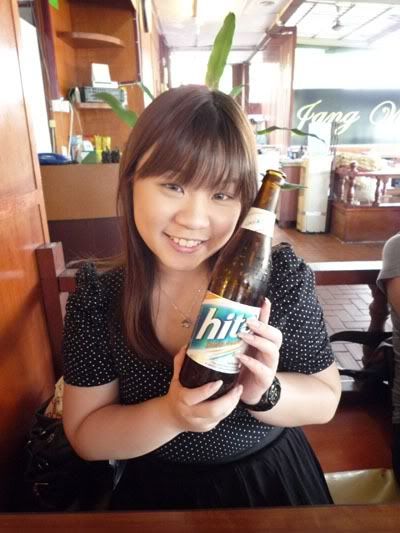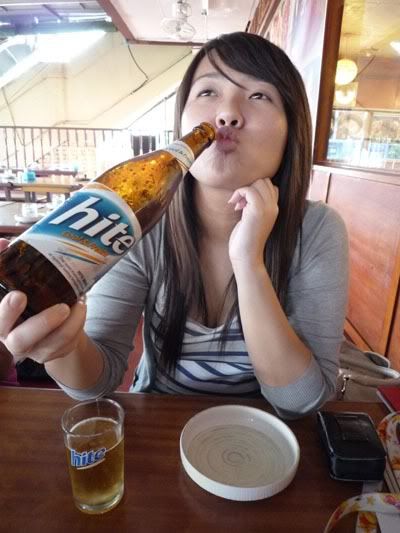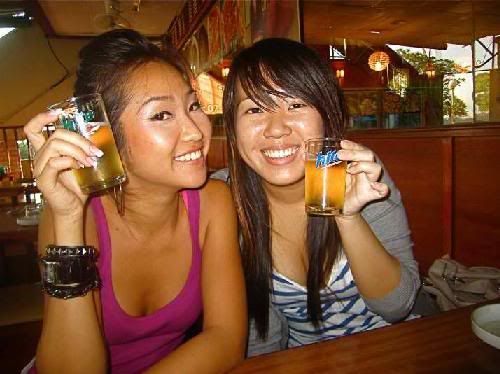 Cheers!!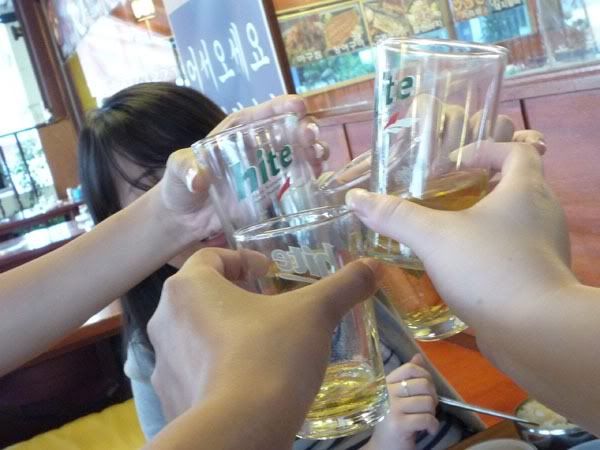 Foodies!! (Ok, actually I'm not at least excited about them. Hahaz..)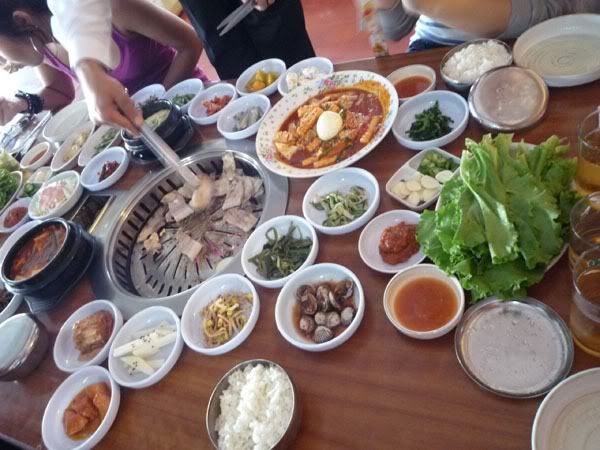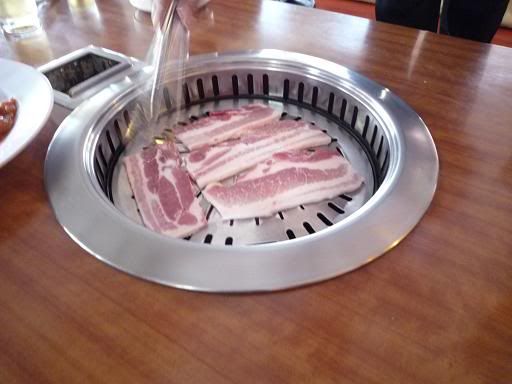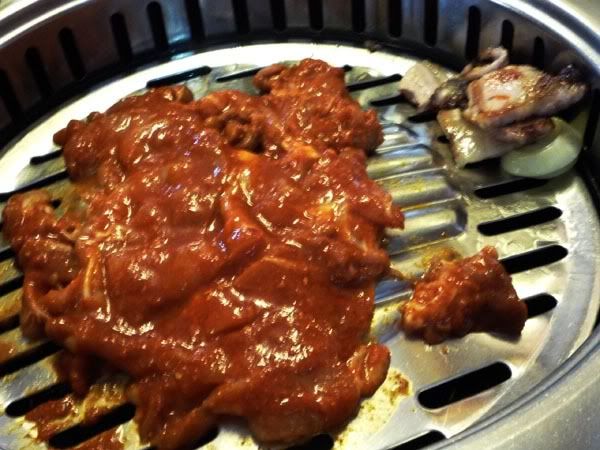 Told ya it's not nice.. Hahaz..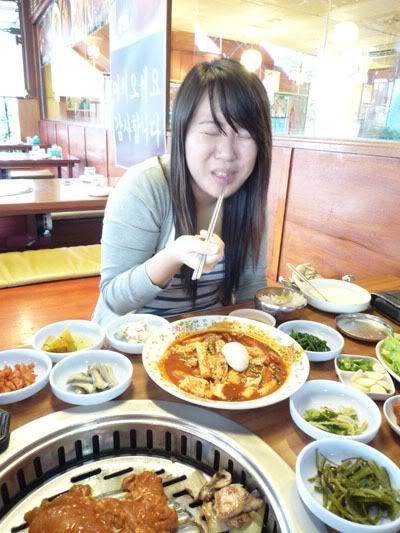 No la, actually she trying to act cute.. Hehez..
Scare too unglam..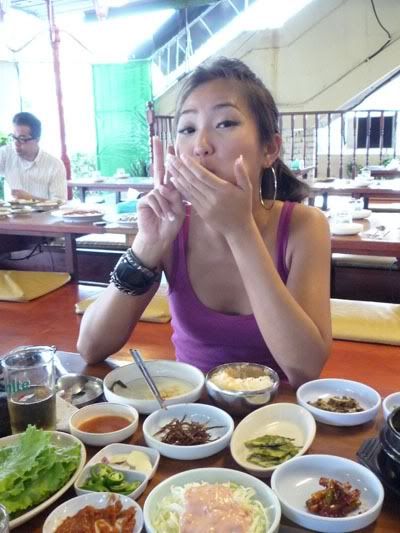 The "all not very perfect" group photos by timer cam..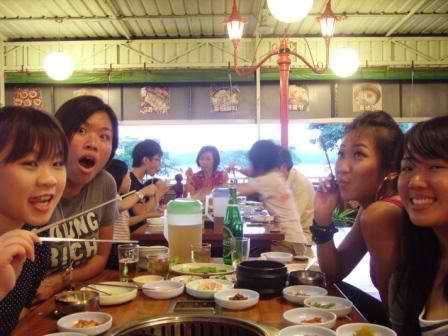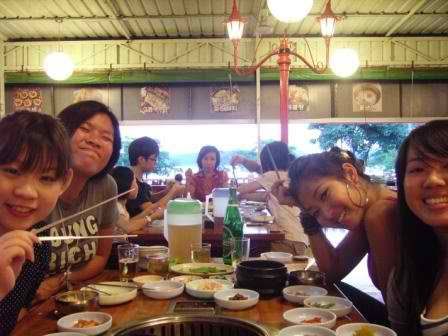 Tadah! Ended the dinner..
Little joke of the day..
We finally got a cab and it was a female malay driver. When YW told her "Woodlands Custom" she was so shocked that she said something like "Tade Singapore!!!" (dunno how to spell)
We wanted to go JB customer! -.-" Told ya YW is dumb.. =p