*FabiErie Outing 13062010*
Finally found a time to blog again.. Anyway, after 30th June, I'll be a boring jobless "Zai Nv" at home le.. My parents still dunno about it and I believe they will be happier with the news unknown..
So on 13062010, Fab & I went to a few place to begin our "Pew Pew Pew" (That's how he describe it. Photo shoot journey!!!
Big Ass Photo before going out! Last check..
His first photo of the day outside his door..
First up!
*Farrer Park*
Testing my camera on me in City Square.. *Overphotoshopped*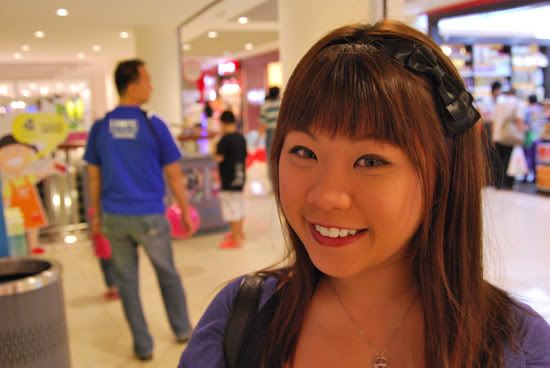 Boring photos of the place..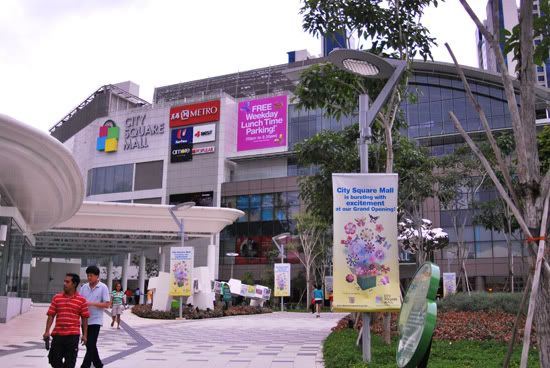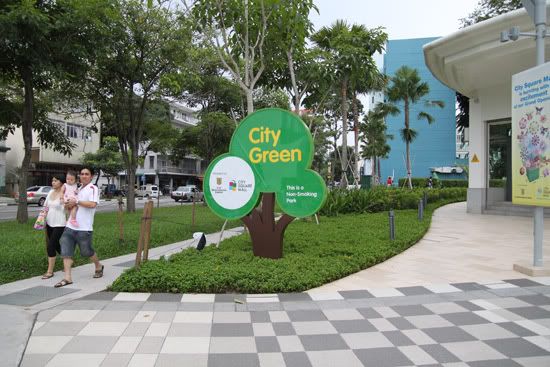 Too boring at Farrer and I didn't manage to find the mutton soup stall that I wanted, so we went over for lunch at Chinatown..
*Chinatown*
**Warning: Multiple big headed shots!***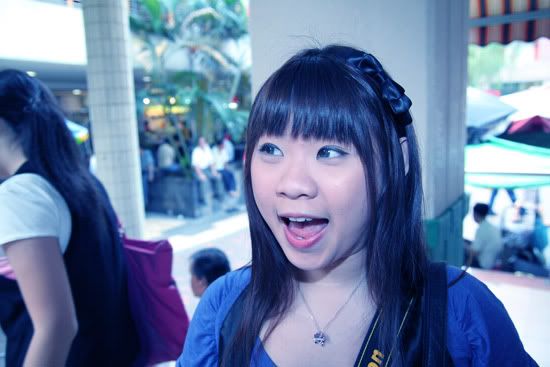 The crowd outside the station!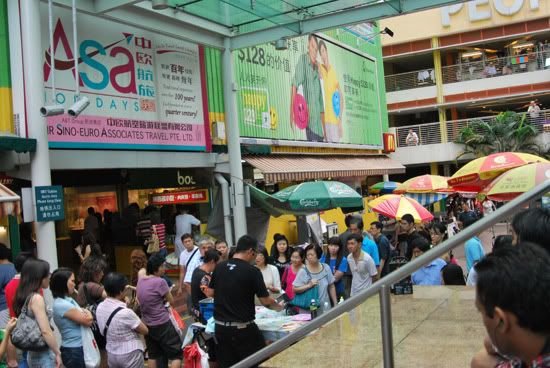 *Spot my man* Hehez..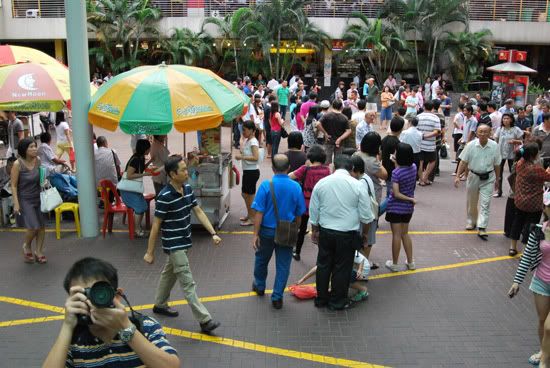 Too hungry and there's a couple of Taiwanese & China specialties so we decided to give up eating at the hawker and be stall hopper instead!
Tadah!!
(Translated to *Bite me if you love me!* So Cheesy..) Hahaz..
The selection includes Pig Tongue which kinda turns me off! We bought Duck's neck and wings instead..
Girls preparing "Liang Fen" for us..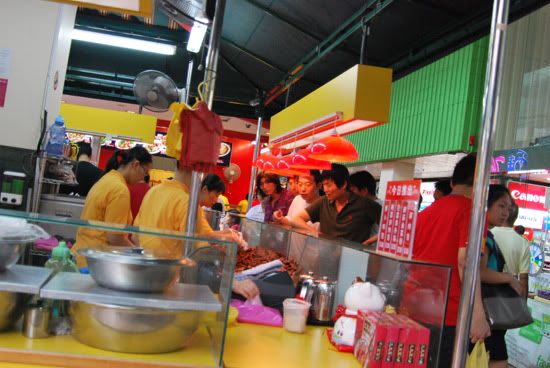 While waiting, he got nothing to shoot..
************FOODIES!!!************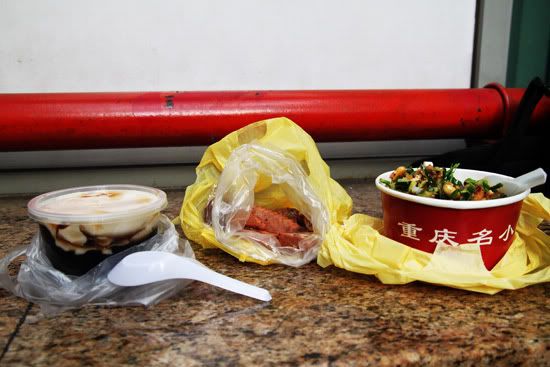 Macro of the Liang Fen!
Looks tasteless for me at first and not saliva generating at all, but he nuts and texture of the "noodles" really draw me to a 2nd, 3rd, 4th... mouths..
*Behind the scene*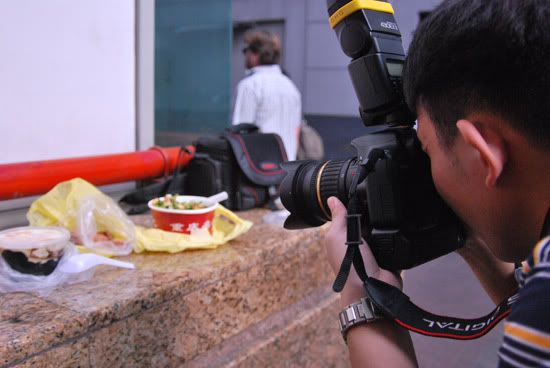 Wipes* the oil and sauces away..
Time for his "Portfoilo" Hahaz..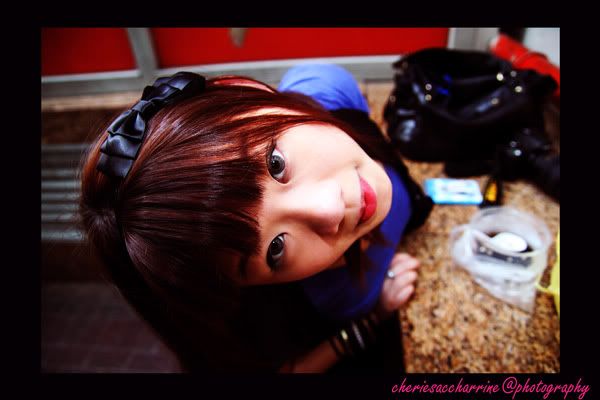 My favourite photo!! My wallpaper now =p Damn zi lian.. =)
Till I have to take this photo for Facebook status.. Hahaz..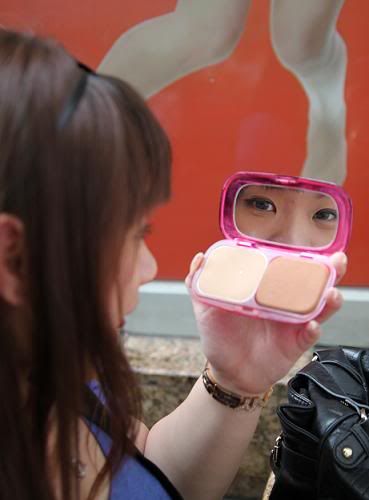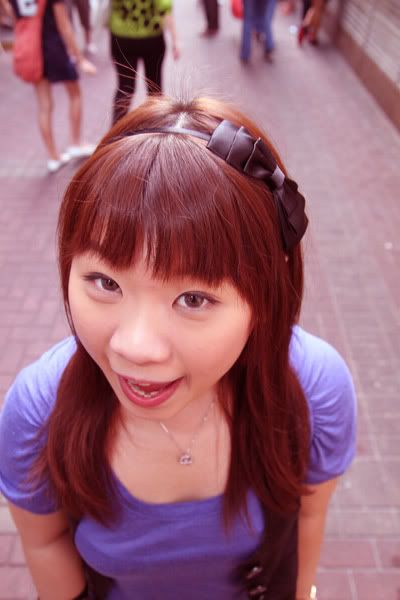 Okay, enough of being a narcissist..
Moving on the other parts of Chinatown and whats not..
His..
Mine..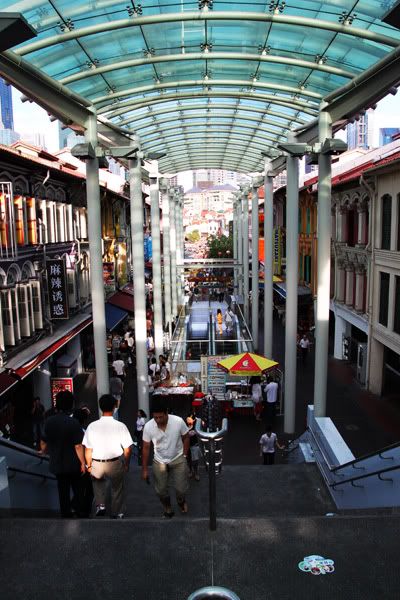 His..
Mine..
Judge them =)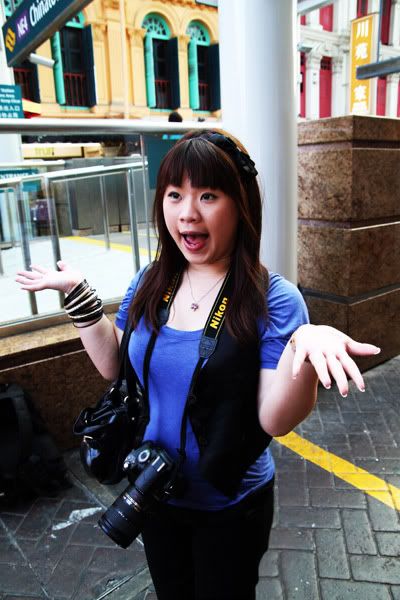 Beary Good!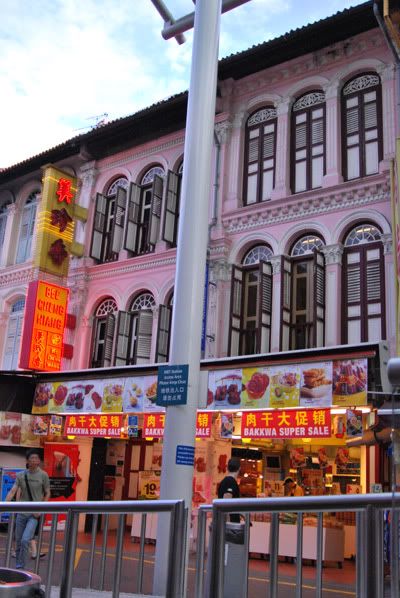 *Salivating now while I'm typing* Yums..
Chinatown street..
Only took this when we reach the end of it..
Bringing me to eat the best egg tart! (According to my record!)
All the traditional cakes and pastries! If I'm weren't full, I would have tried more!! I wanna go back there! You heard me????
Reviewing the photos once again..
I'm either too full or too tired or too hot.. Hahaz..
Turned left and went uphill.. Look at the "Siao Lala" trying to spoil my photo.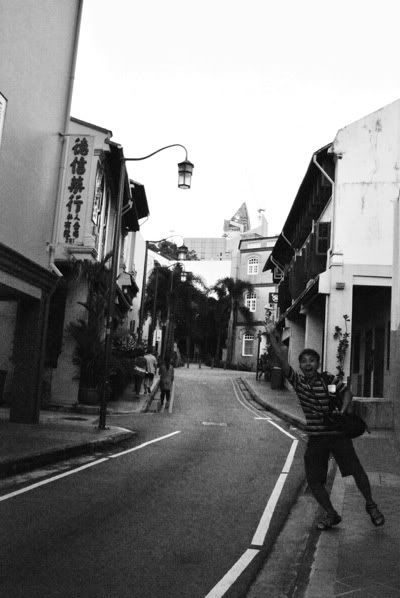 This is much better and innocent!
Notice the "Fatimah" who later when to summon..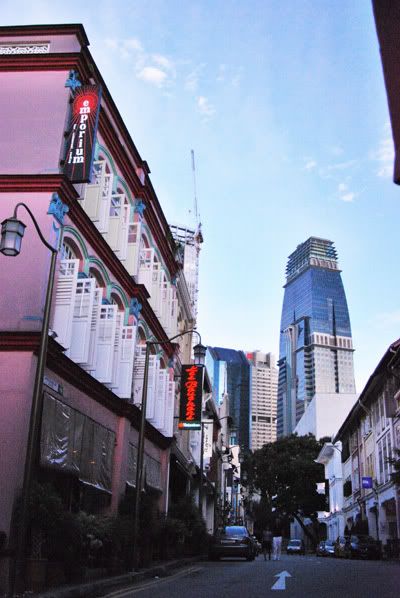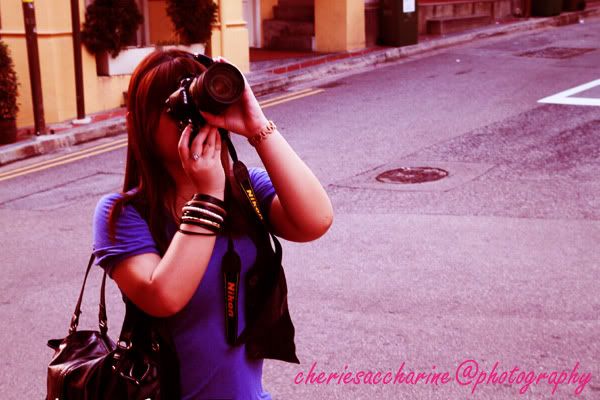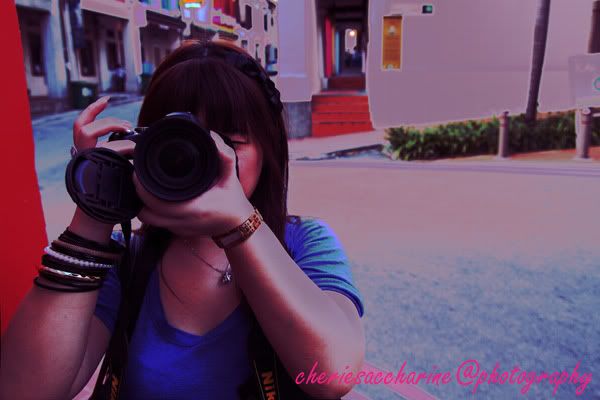 I'm gonna be his full time model soon.. Hahaz.. A fat one this is.. =X
Wooden Barrel outside a pub..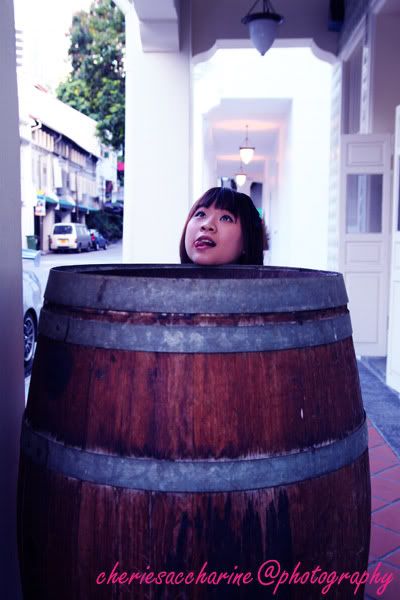 Exploring the shophouses.. Which are all empty!
Agnes b.
Old-school tiles..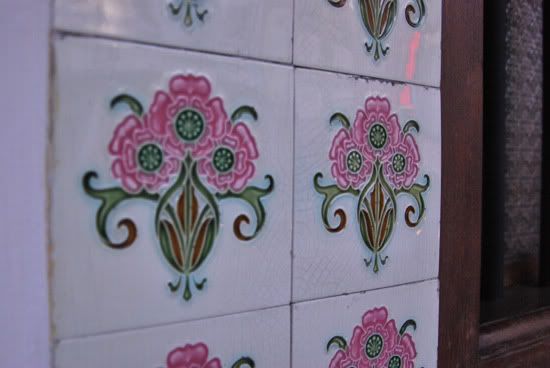 I'm so in love with retro stuff and reno..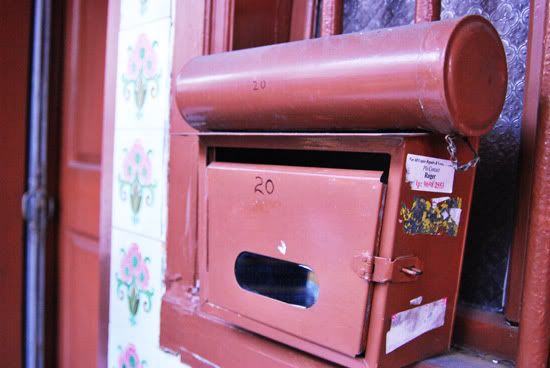 Flower.. "Jiu Chong Ge" English name too difficult to spell so I gave up..
Please appreciated those edited photos.. =D
My FAVOURITE!
Sexy & Mysterious Scarlet..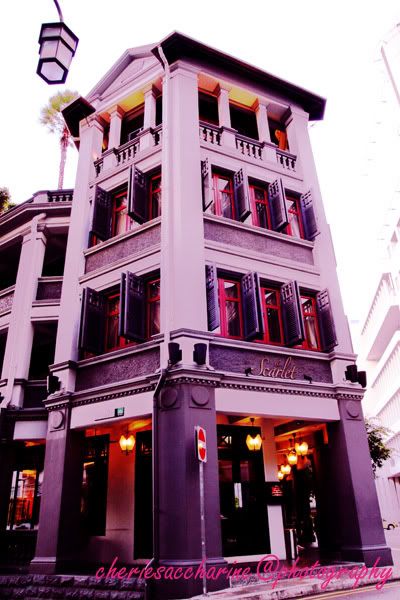 Even pretty on the inside!
Sacred place which I always lost the chance of visting cos of my dressing..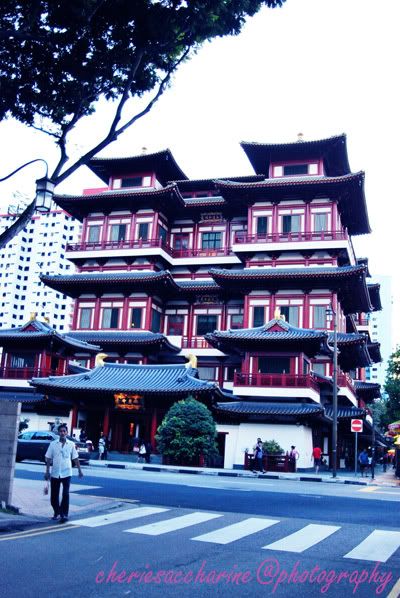 ~Creepy~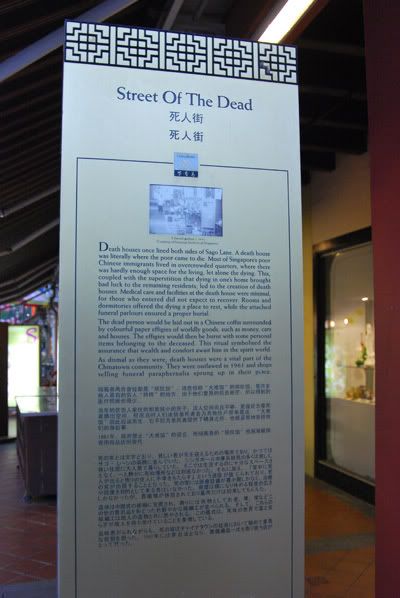 Time flies and it's DINNER TIME AGAIN!!!
Still full from the goodies thus we are like eating kiddy meal..
Never get sick of it.. Hahaz..
Too eager to use that photo as my wallpaper..
Bused back to Woodlands which took 1 hour ++!! -.-"
I brought him to the block opposite mine to see the spectacular scene in the neighbourhood!
Framed..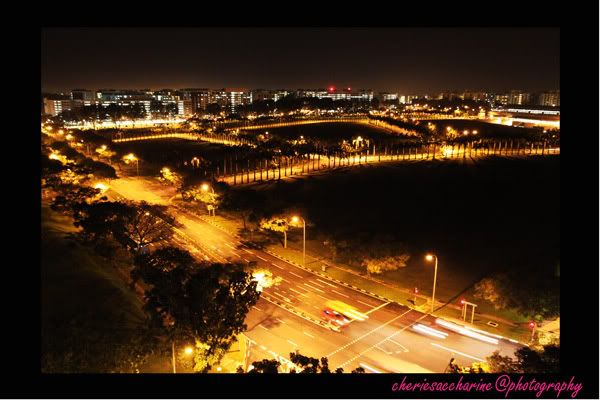 Nice isn't it!! I believe few people know and appreciate the beautiful scene! Priceles..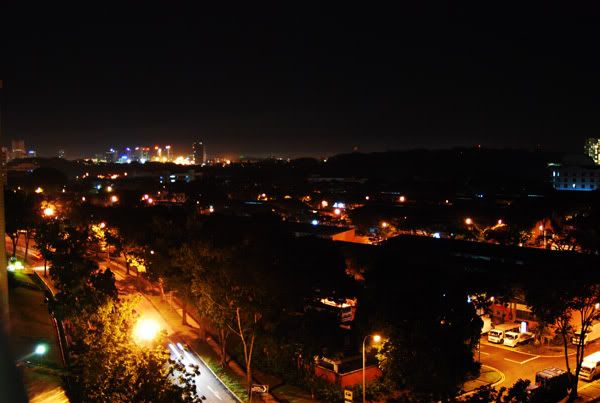 Happy on every date with you!!
Hope tomorrow trip will be as fruitful as well!!
Hearts..