*Darling & 305 Gathering*
Re-posted -.-"
Cherie's going to say,
I'M BACK TO BLOGGING!!!!
I realised that I don't wanna waste my blog space here and forgo recording my memories for future usage. =P
Without further ado,
Finally gotta a day off to accompany my Darling and 305..
Scare you with my monkey head first. (Bei say I look like monkey that day! -.-" )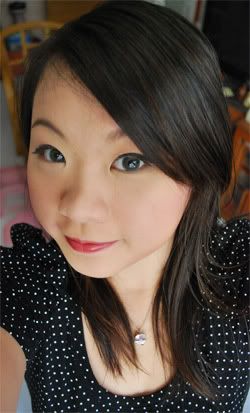 Met up with Simin at 313 for some shopping and while we shop we don't usually bring out my Dua Leng Kong camera to shoot and only these to prove the alibis..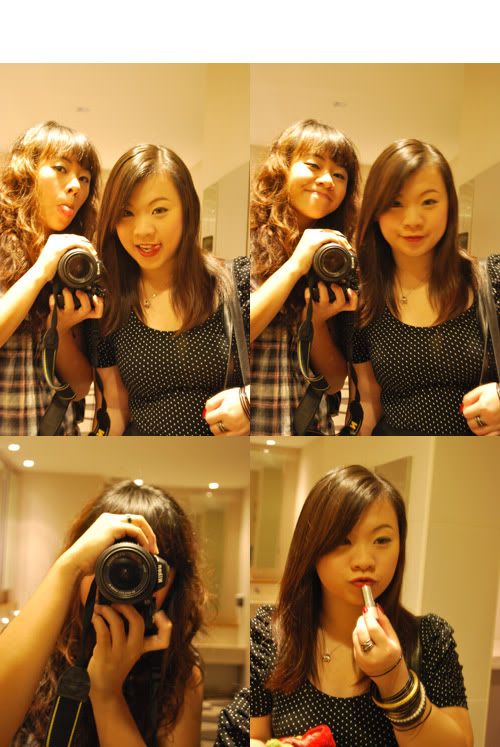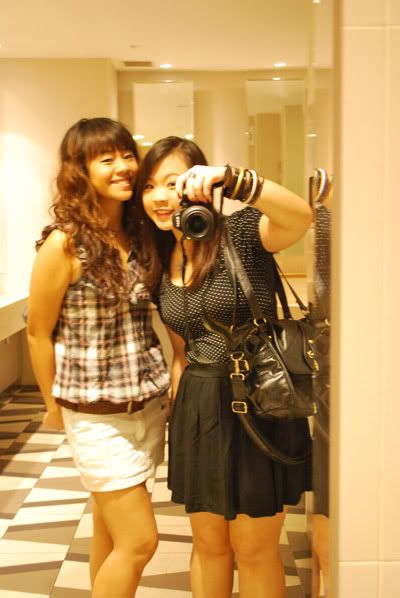 Both of us cried hunger so off we went to basement for some snacks (So hungry now actually =P)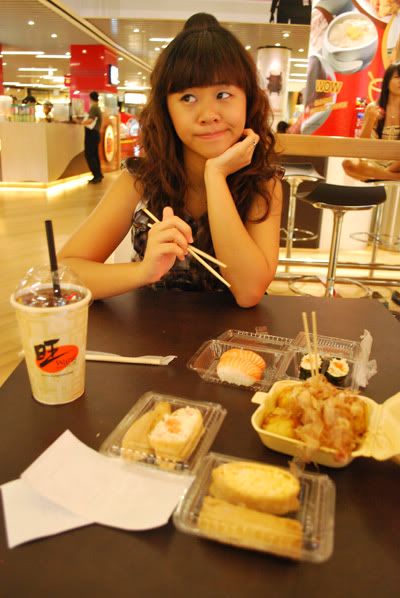 Sushi & Tako Balls that are amazing stomach fillings..
Ended the trip with one blue dress and her empty handed and off we go to Timbre and school respectively..
Lost my way n cos I took bus stubbornly and alighted at the wrong stop when I could have gotta on the same bus and alight at the same stop with her.. Dumbest mistake!!
Finally see them at 7+ and waited for Sarah to arrive from Sentosa till 8.40pm!!!
Anyway, our camwhores while waiting..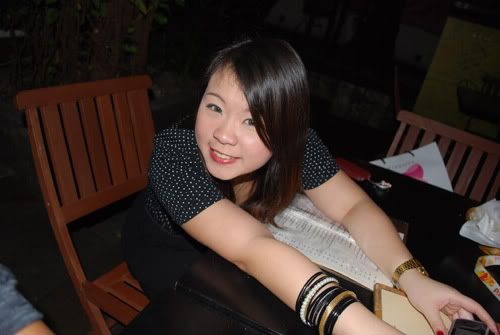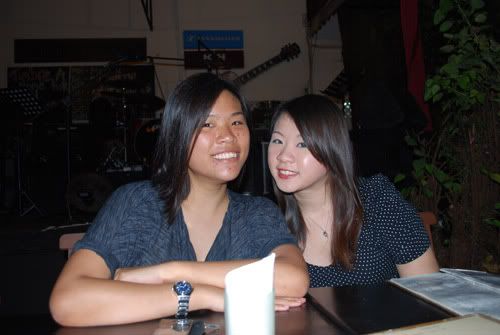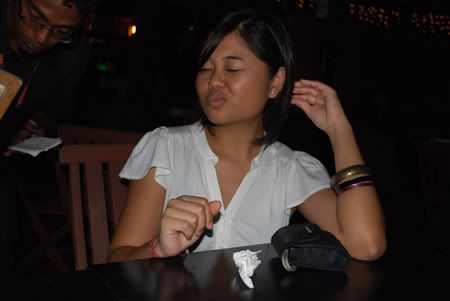 Our drinks!!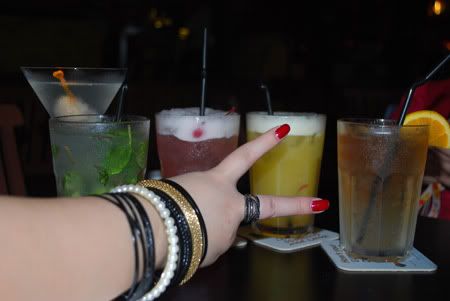 Shared Lychee Martini, My Mojito, YW's Cindrella, Bei's SEX on the beach and Ayuni's mocktail.. Hehez.. Oh ya, my chubby peace! =)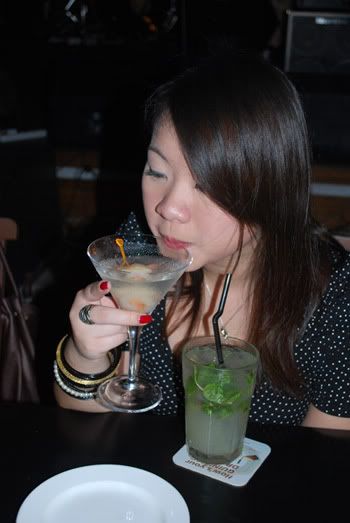 Only one can make it after so many tries! Fat faced always faces this problem =(
Foodies!!!
Buffalo wings i think..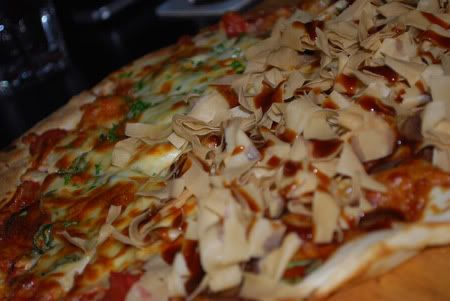 Duck and mushroom + non spicy spicy cajun chicken.. Hehe..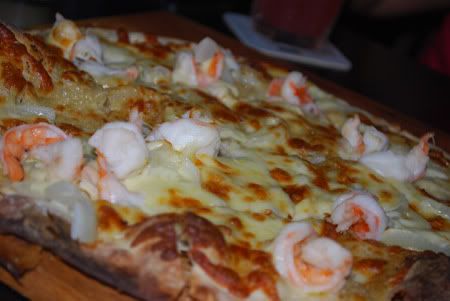 Nicest of all Garlic Prawns..
Busy Peeps..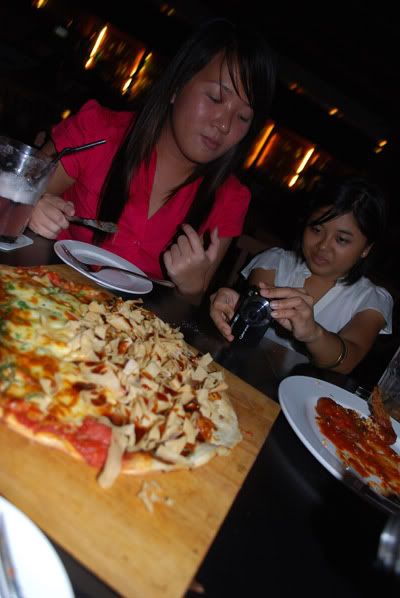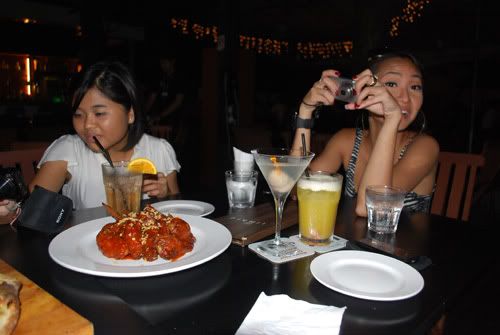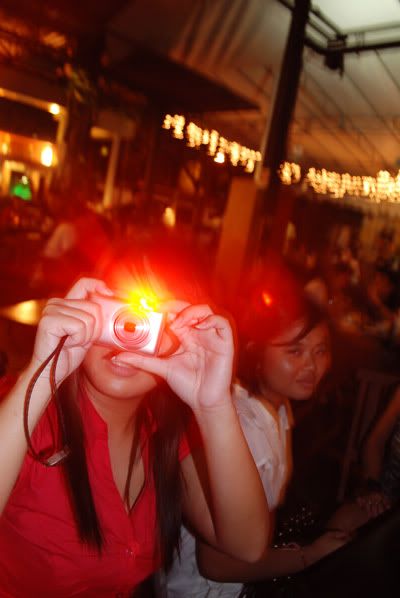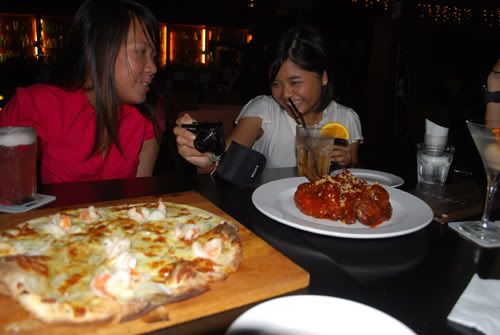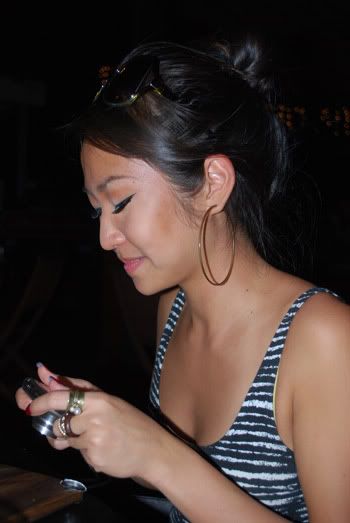 Band Performance, not that nice cos all the songs they were new to me except for bad romance which was a dedication.. Sorry Sarah, didn't manage to get a sing for your belated birthday.. My bad!!
Preparing for the final group photo..
Sarah used my camera to shoot me using Ayuni's camera.. Hehe..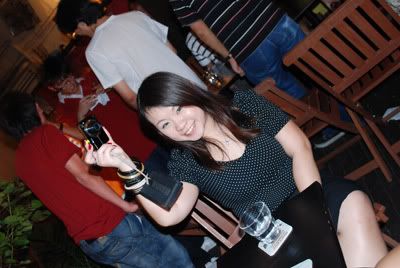 SOMETHING SEXY!!!!!!!!
So envy of this!! ='( I also want but dunno where dunno wat. Haha..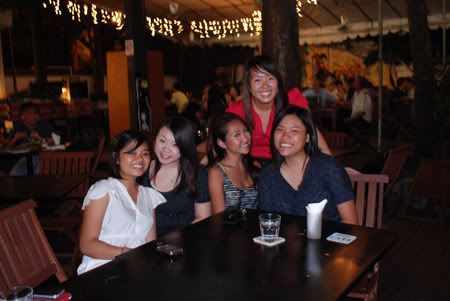 Was sooooo shocked that Phangy was actually planning to send me home! Sweet darling!! Thanks!! Muacks.. =D
We left with the kidnapper's car.. I was about to photoshop the car plate number and I realised that I was so smart not to shoot it in the first place. Hehe..
I WANT SATURDAY POWERHOUSE! ANYONE??