I think photos spell a thousands words. So I gues this post have about 70 000 words! Wahahaha..
On the way to ION meet Ayuni! But she was late and we were early. 30mins before 6.30pm.
Other than YW & I, Wei Lun also bought his camera along =P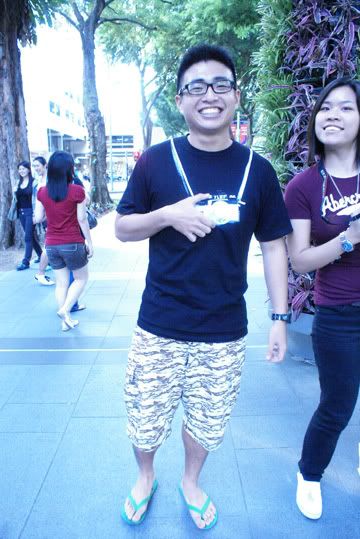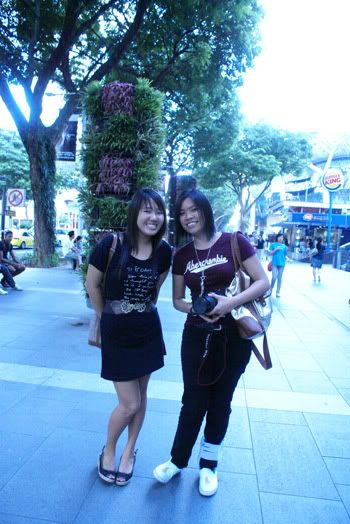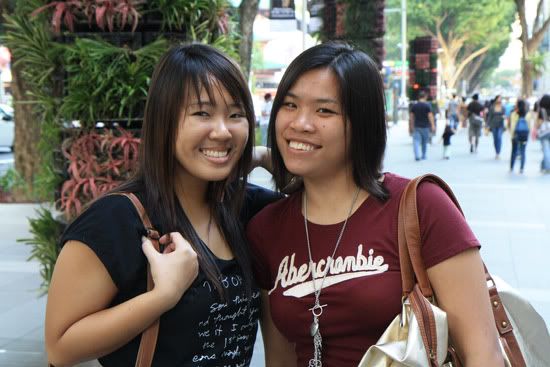 They too whore..
My turn..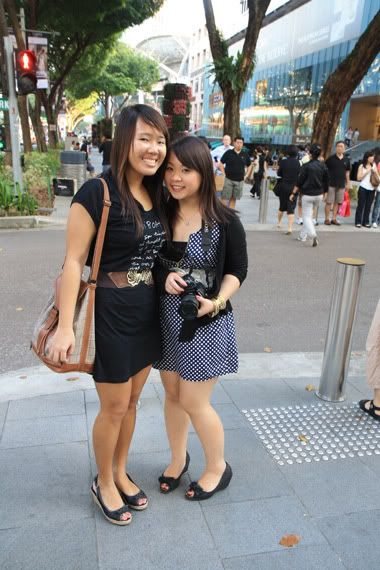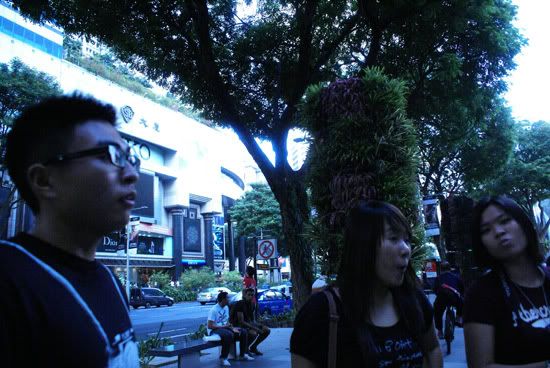 Orchard on a Saturday..
Sua Ku girl who never see ION before. (Not true!)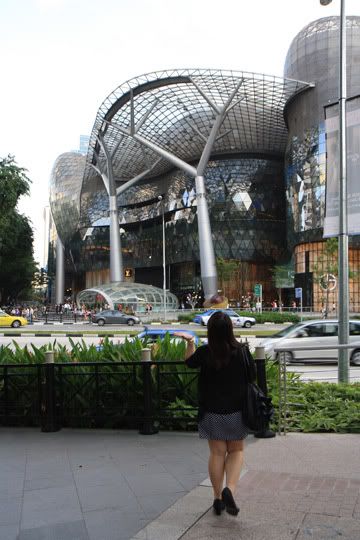 Beibei wanna visit Cornery to buy popcorns so we POPPED by ION.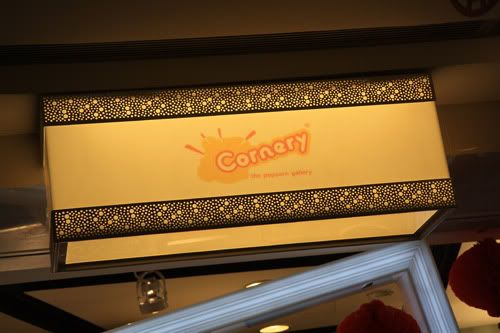 They owe me advertising fee!!!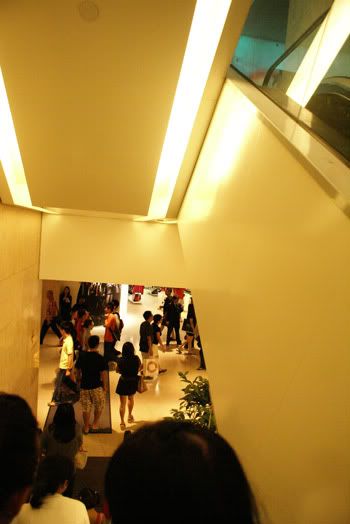 Thinking of whether to try out the flavours..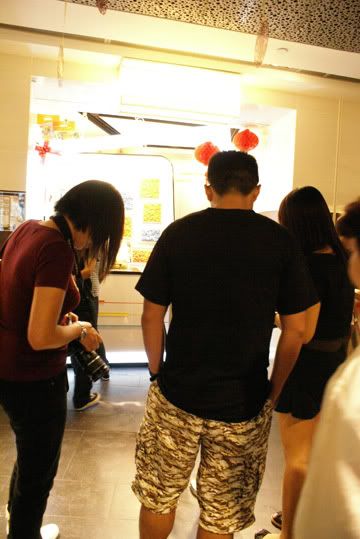 After trying out about 6 flavours, YW, WL & I all bought the same flavours! Peanut, Green Tea and Butterscotch. Actually Caramel nicer. Hahaz..
Forced WL to pose and I guess in his mind, he must be thinking.. "Bitch, make me look like a fool!"
Wahahaha..
This smile more sincere =)
Beibei bought some weird Savoury flavours. Hehez..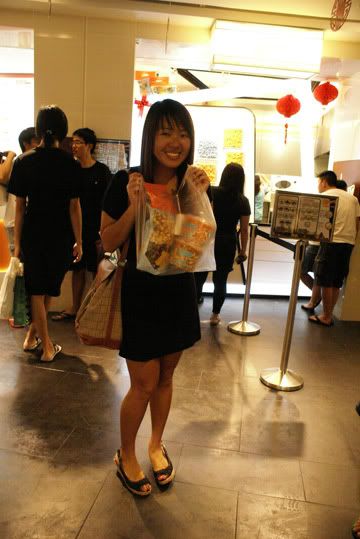 Ayuni finally came so we went up to meet her at the station!
Stylo Ayu!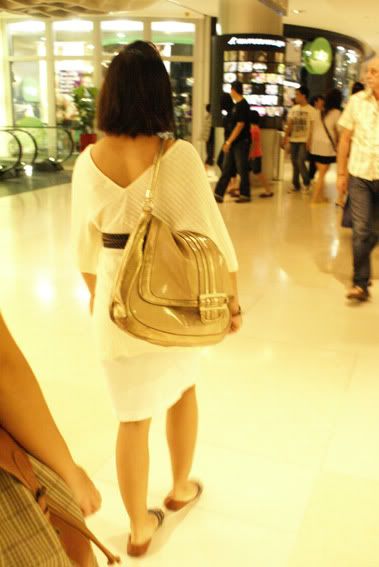 Weird pose for a Mannequin!
Beibei's leg so skinny should ask her try. Hahaz..
Started to get crowded.
When there's mirror, there' shoot.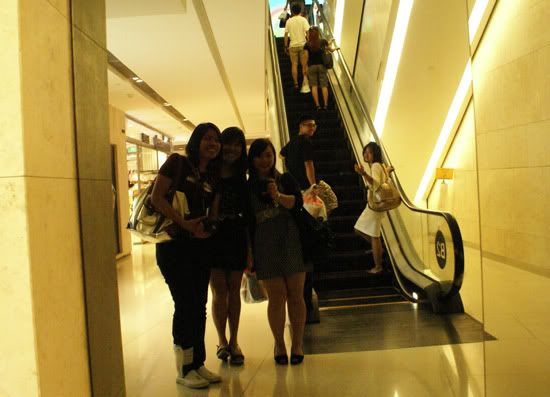 WHORE!!!!!
We have to walk ALL THE WAY to TANGLIN MALL to eat the Mexican food that Ayuni intro.
Poor and Huo Gai YW have to travel sooooo far with this!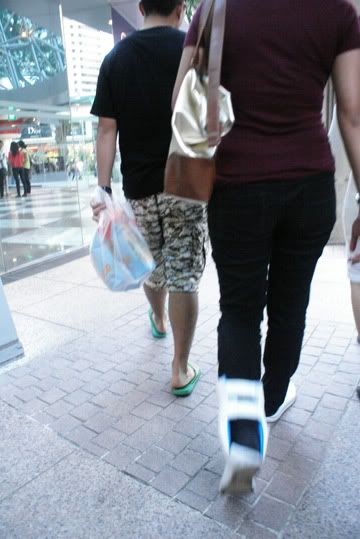 Injury during snowboaring! "WHO ASK YOU GO THERE NEVER BRING US!! HAHAHAHAHA!"
Scenery on the way..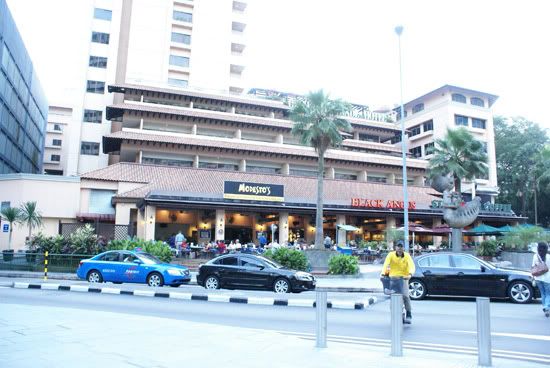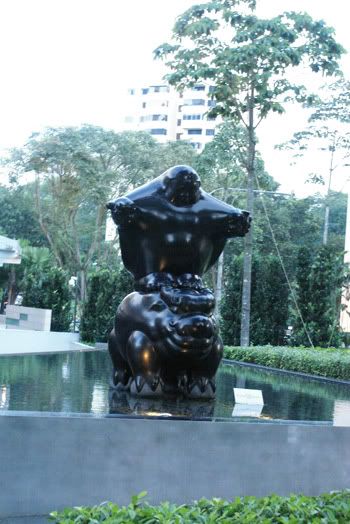 Finally after about 30mins? Damn painful legs lo!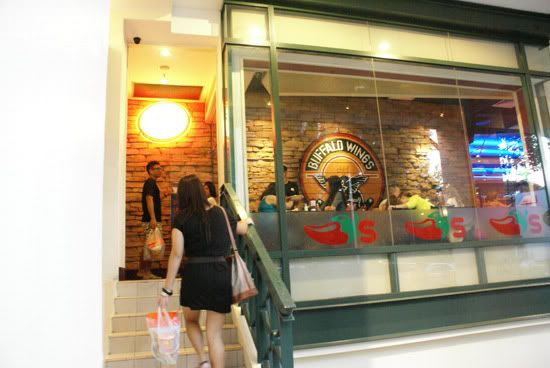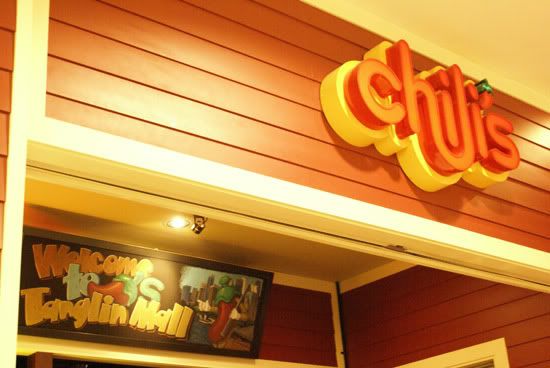 But it was tooooooooooo POPULAR there and there were even a walkie talkie to inform ctm when their Q reached! But unfortunately, the system spoilt so they went back to the traditional way, call through mobile! Wahahaha..
Went to slack at foodcourt awhile while waiting..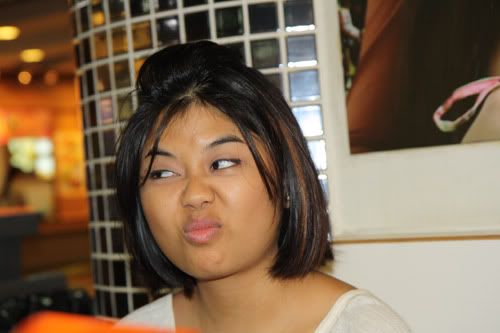 Finally got the call!!
The interesting wall decor..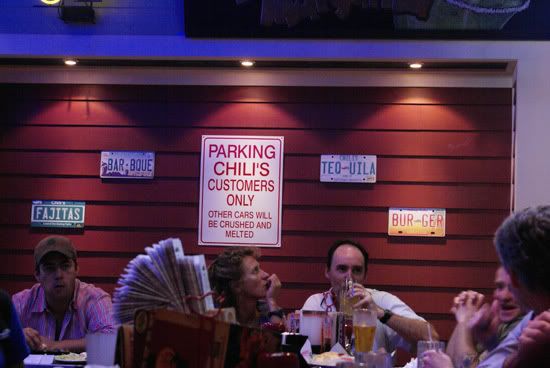 Sat down!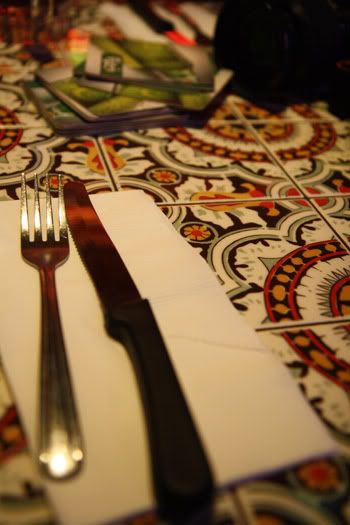 Bo Liao Phangy took this!
Ermmm... What should I get?
Me pretending to focus on the menu and force them to shoot me. Hahaz..
While waiting for the food, we emphasize on the $1500!!! lens again!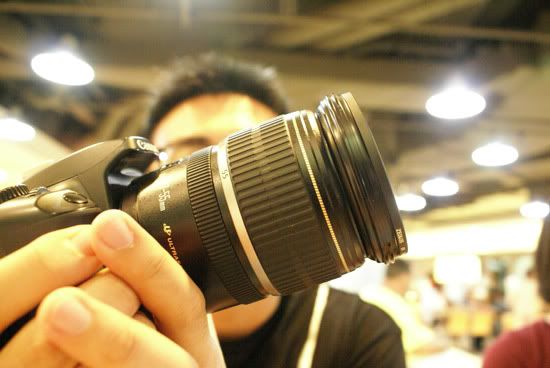 The boring whores again! Hahaz..
Beibei so excited! Hahaz..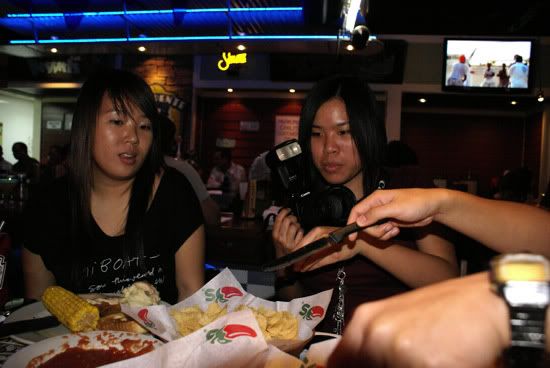 FOODIES!!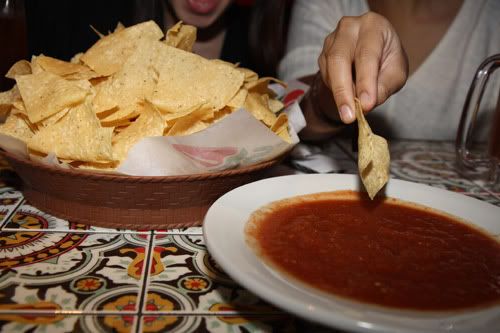 Disgusting "BUFFALO BONELESS WINGS" that cost $13.90!!! Super salty and awful and with yucky salty blue cheese sauce and we left 6 pieces there! HATE IT!!!
To prove YW's "great" photography skills again, this is what happen.
I held my plate of ribs up high and want her to shoot WL & I. See what she took!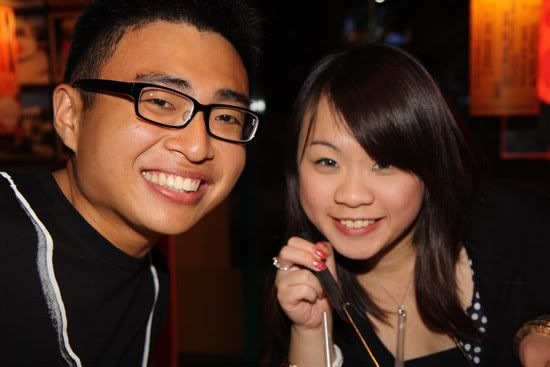 HELLO!!! IF I WANNA TAKE THE HEADS ONLY THEN WHY WOULD I NEED TO HELD UP THE PLATE! SO HEAVY!!!
After scolding her for the mistake for 30mins, she finally took the right one =D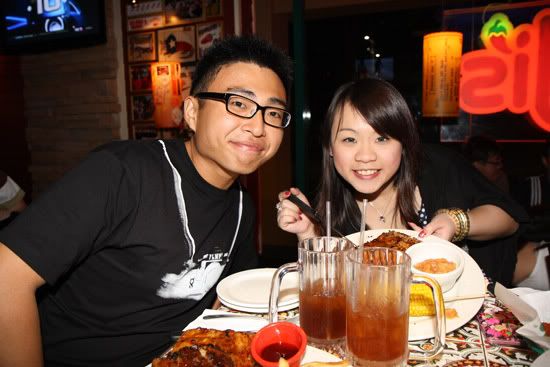 Ayu & I happy with the food =)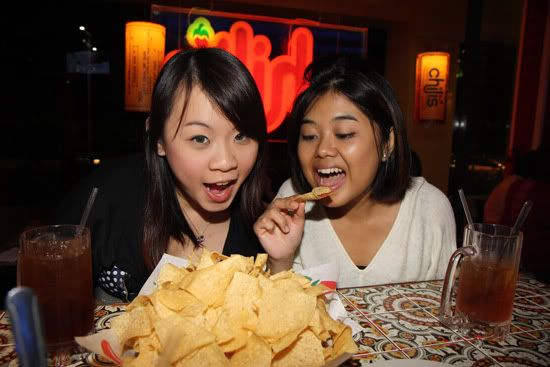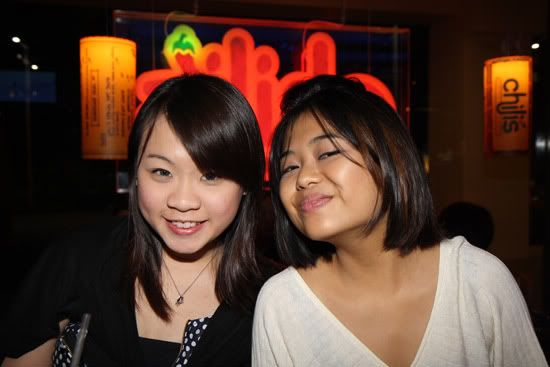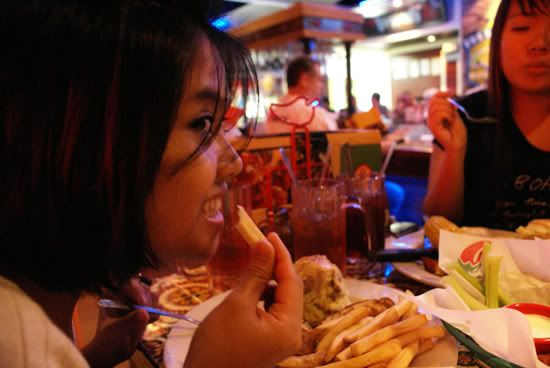 Yan Wan's first experience with corn, so excited! (Not True!)
Tadah, no photo during meal so after meal!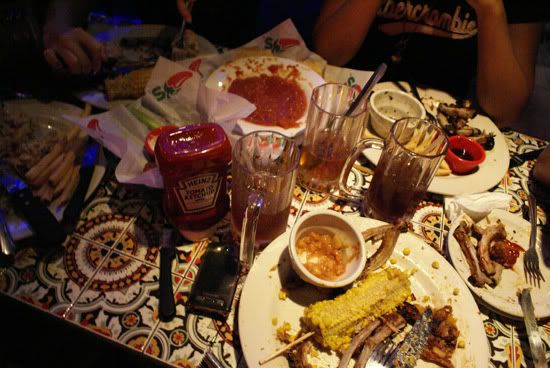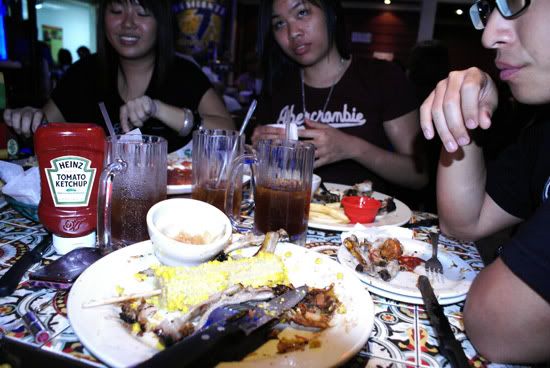 The PEEPS after meal..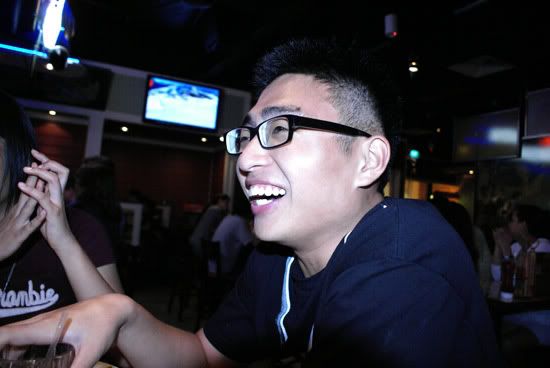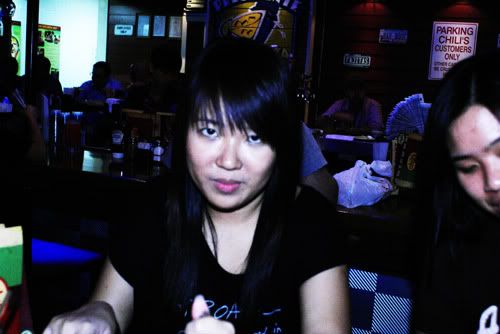 Beibei's going to kill me for this!
Colin came by and help us with the group photo!!
I was ugly but I thought it was too wasted not to post their natural expressions!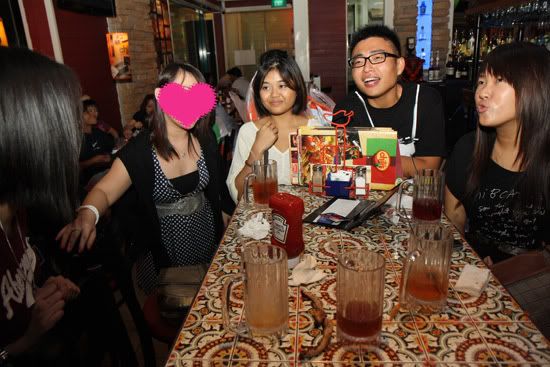 The only group photo that makes me look slim! Wahahaha..
And we invited Sarah while she was swimming in HK! Haha..
Wahahahahaha.. Sarah gonna kill me too! But I guess she already forgotten about us so won't see this also.. DAMN SAD!!! SOBXXX!!!
Another "SLIM" photo! =)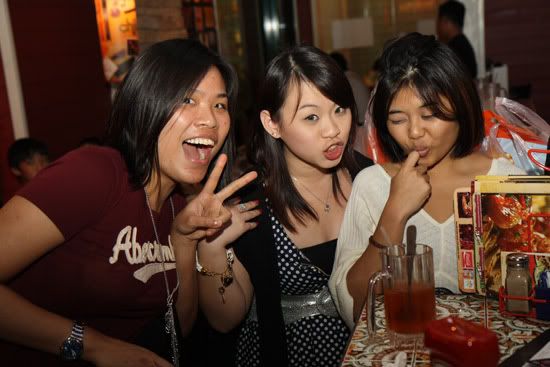 The rest of the random rubbish shoots!
HAHAHAHAZ....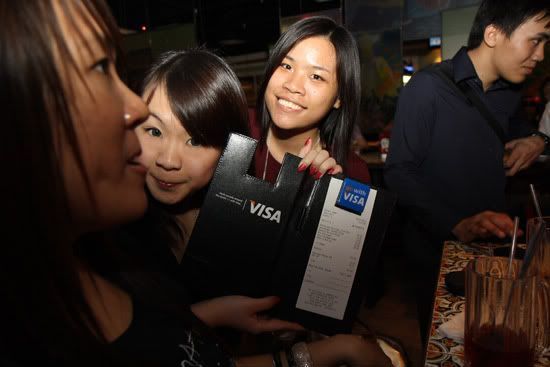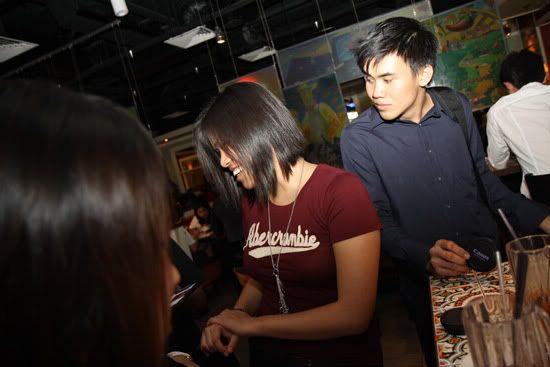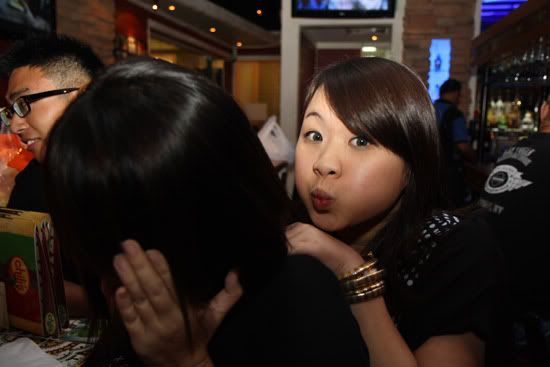 This photo got me also! Hehez..
This end the journey of Chilis and we have to travel all the way back to the station again! =(
On the MRT home!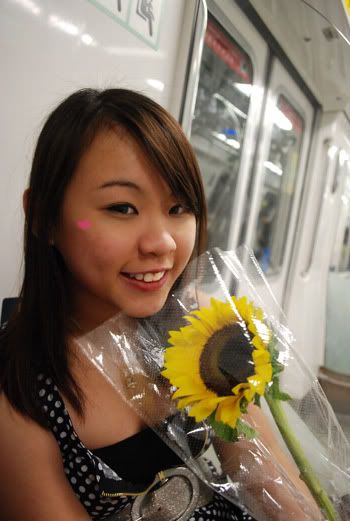 Still got outing with Simin, Anna & Colin haven post!
Hehez..
Next week chalet with SIMIN!!!