Disclaimer! Load of unglamourous photos in this post!
Yeay yeay yeay!!
I'm the first to blog about it!
I guess Phangy and Beibei too lazy and stress respectively to blog le!
ME Too!! I'M VERY VERY STRESSED recently but everytime I read the blog entry that I had finished, make me derive a sense of achievement thus I would rather blog than rot. (rhythm?)
So long never come to Party World le, everytime we see the settings, we feel like calling some girls to accompany us with some Whisky! Hahaz..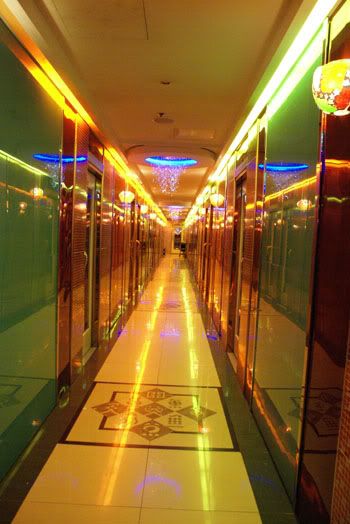 Here's the long time no see friends!!!!!!!!!! =)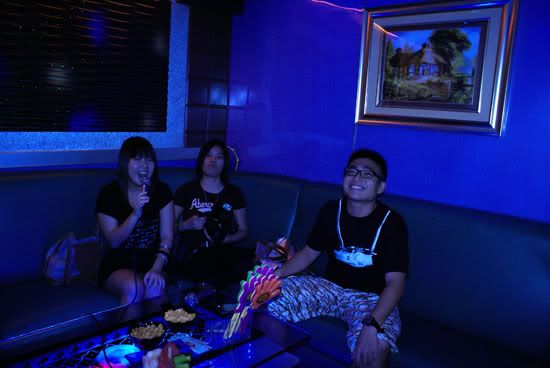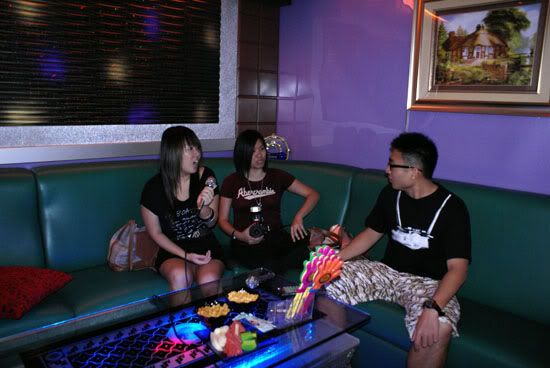 Yan Wan's............
.....Camera.. Hahaz..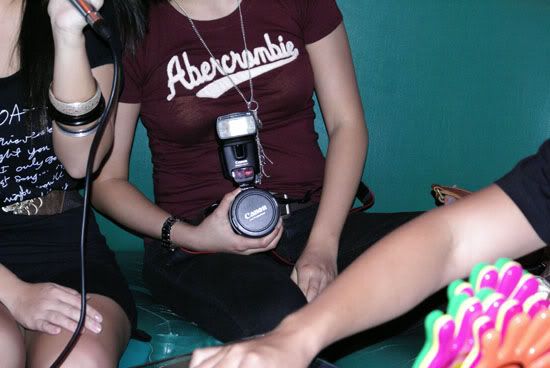 The camera is god damn heavy lo!! The flash alone is as heavy as Colin's Sony SLR le.
And the lens alone is ........................ SGD$1500!!!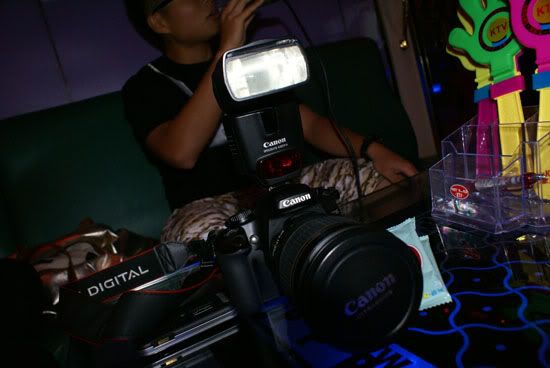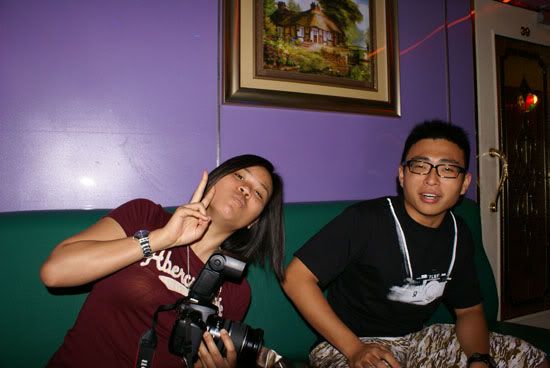 Let's begin with the boring photo first =)
Drinks..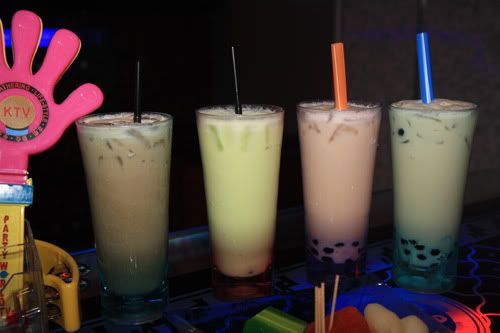 Something disgusting!
The service staff never clean the table properly! We found this!!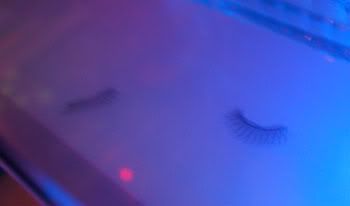 Puke!
*BEWARE* HUGE LOAD OF CAM WHORING PHOTO AFTER..
Although flash too bright, we look damn nice right! Wahaha..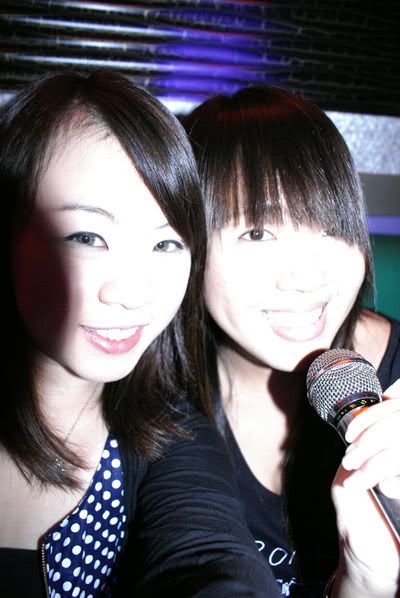 The duo..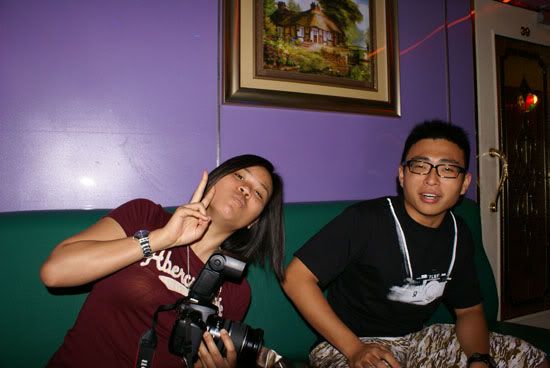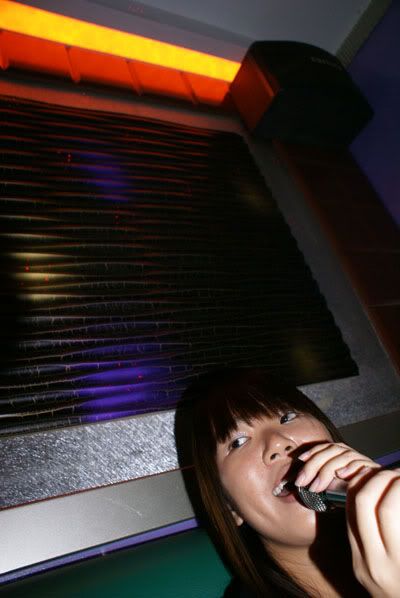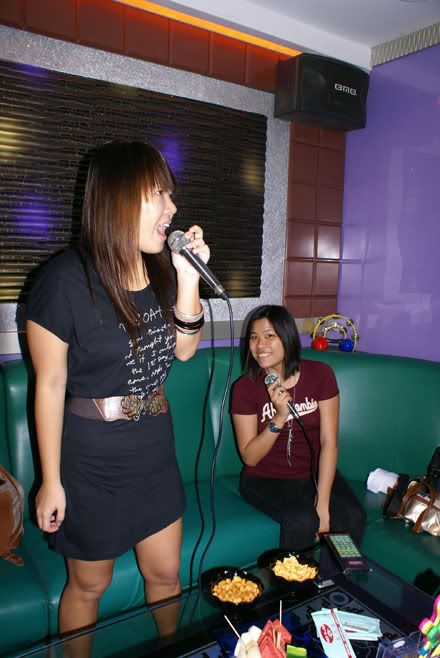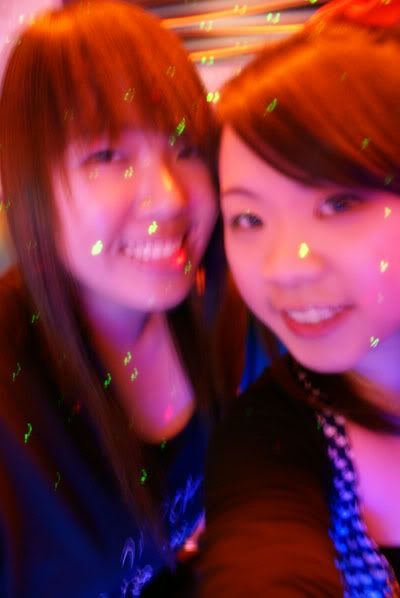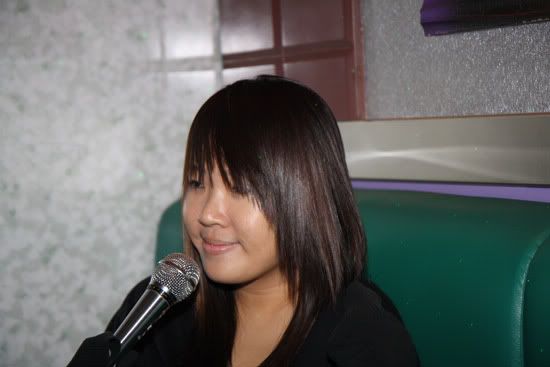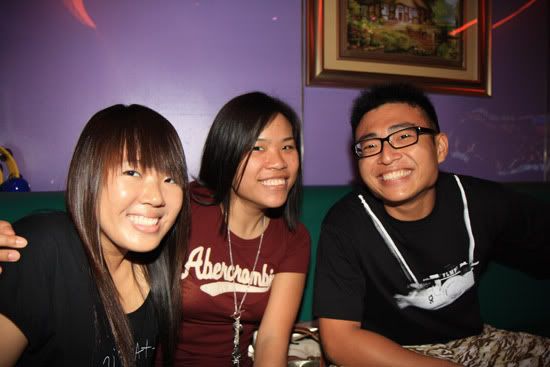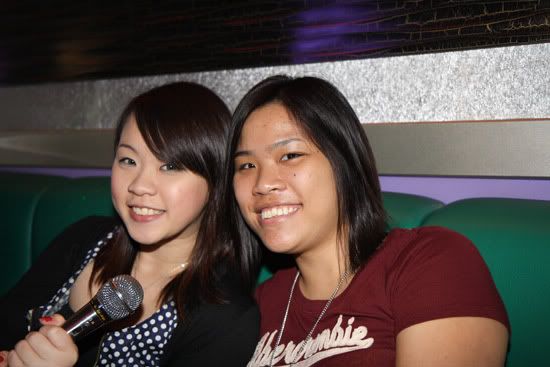 Unglam..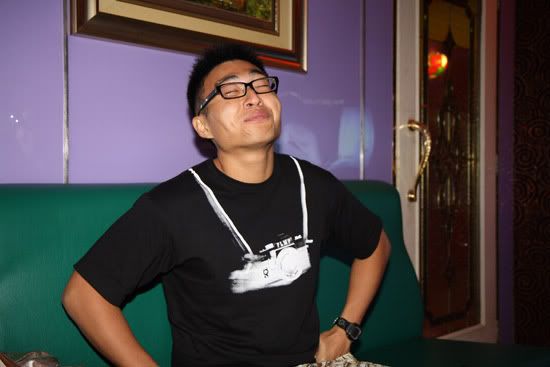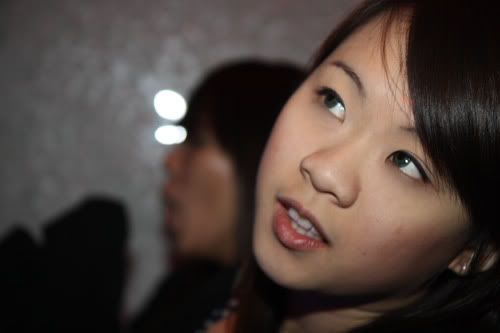 Play till high..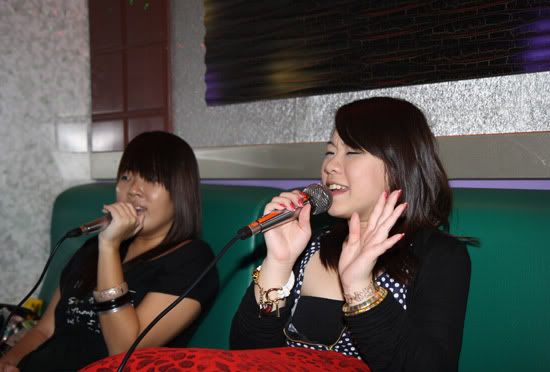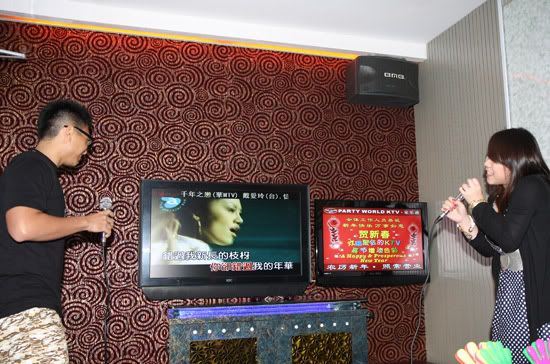 Let us show you how to train muscle while cam whoring!
So Heavy! ARGHHHH!! Still have to pretend to smile somemore!
Check it out!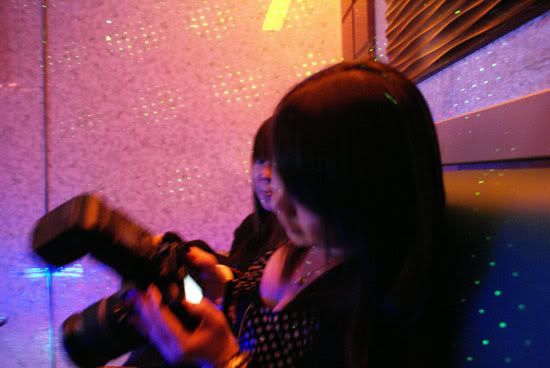 Wei Lun trying out on us and we swear that Yan Wan have a good camera but no skills. See the photo she took compared to his! Hahaz..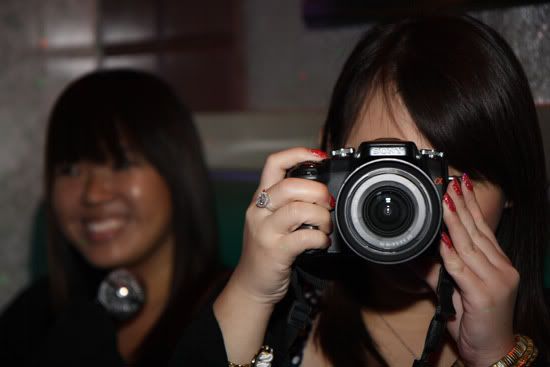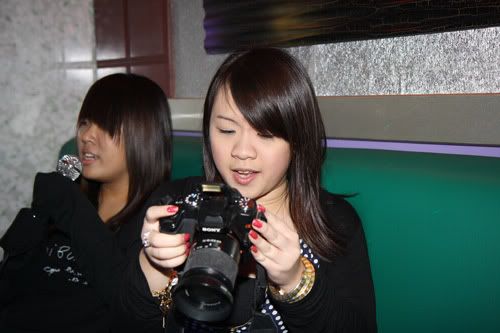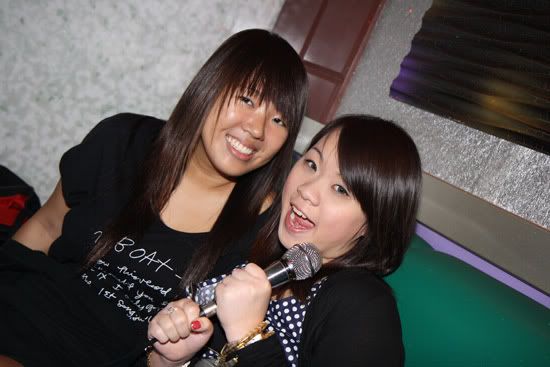 Wei Lun started to be amused by the camera and testing it out!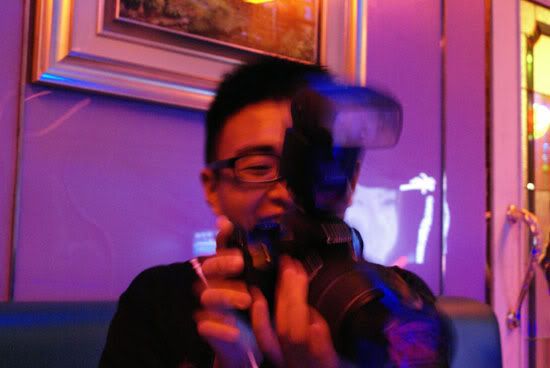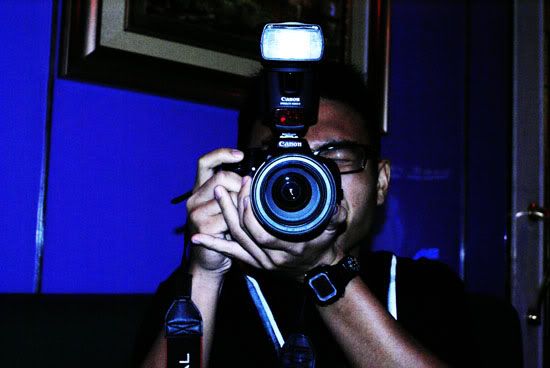 PS: You can see the difference in the quality of the photos because the photos posted are a mix of mine and Yan Wan's.
See! So amused!!!!!!!
So Yan Wan started to tell him more..
Say until they get bored!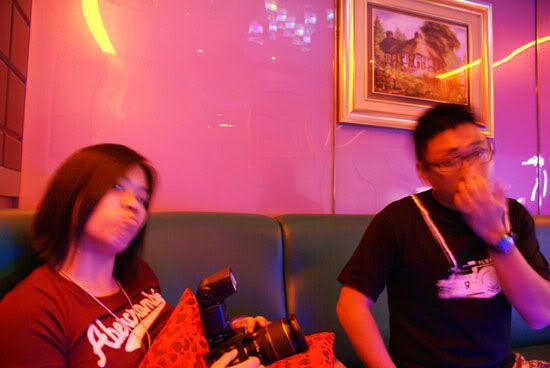 OKay, since they are bored and waiting to go for dinner then I shall end part 1 here with out favourite style of shooting!
MIRROR MIRROR ON THE WALL, WHO'S THE SHORTEST OF THEM ALL!
CchhhhhhhhhhheeeeeeeeeeerrrrrrrrrrrrriiiiiiiiiiiiiiEEEEEEEEEEEEEEE!!