Been so long since I blogged something decent!
Was on off last Thursday but something cocked up and have to went back to work half day and then meet Colin and then go to training from 6-7pm at town! -.-"
Anyway, so after work at about 2pm, we took a bus from Bedok all the way to town..
Bored so tried out the camera that's going to die of batT!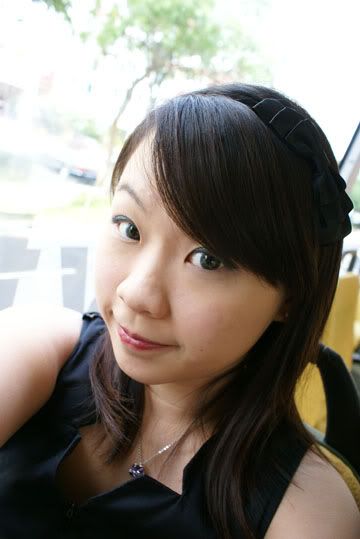 Town is really boring especially in the afternoon! Forgotton what are we supposed to shop but I think it was shoes! So we walked around and went to the mall I hated most which is Heeren cos they have practically nothing interesting there now.. Except this same old trick mirror..
Not as interesting as those in Science Centre some more!
PS: Watching Hai Pai Tian Xin as I typed this! =) (Last Night)
Continue typing this morning.
BLah blah blah..
After my training at Shenton, we "proceed" to Raffles thinking of going Timbre Arthouse.
But I think we quarrel or dunno what so we stood here.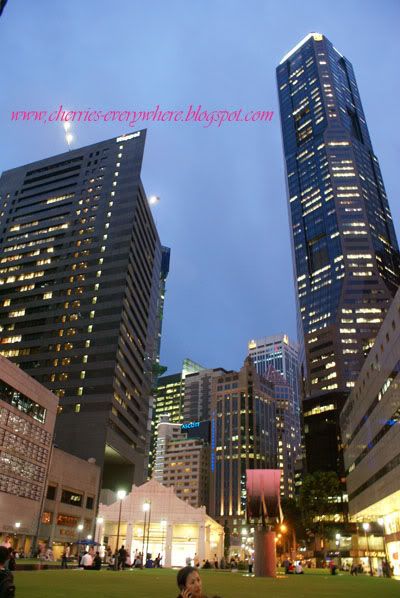 DAMN NICE!
But ugly people will get ugly shoot!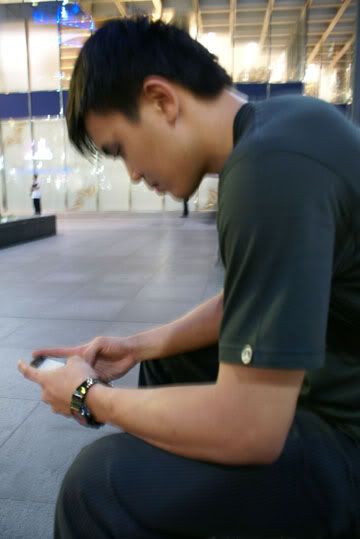 On the way to find Sir Stamford Raffles, I saw my favourite hotel and I can finally take a proud photo of it!!!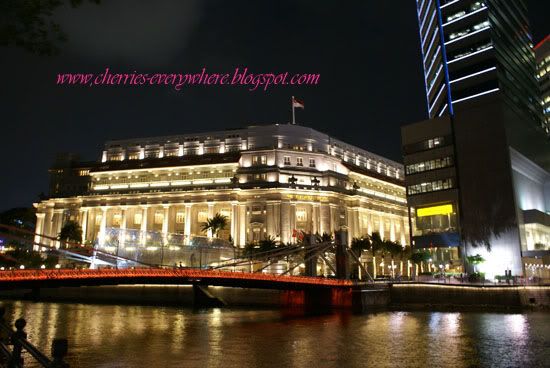 Found a perfect streetlight and sat down to camwhore!
I know it totally don;t look like me, but I didn't photoshop this!! All because of angle! Hehez=)
I don't wanna look bald so my hair ended up unglam like that! Hahaz..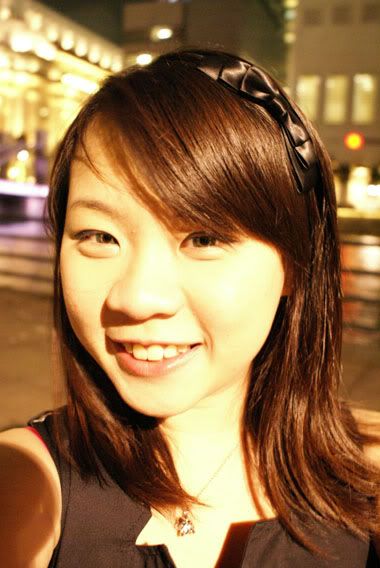 Haha..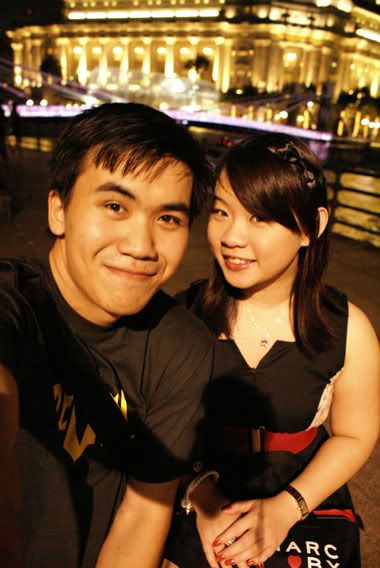 Finally found Raffles!!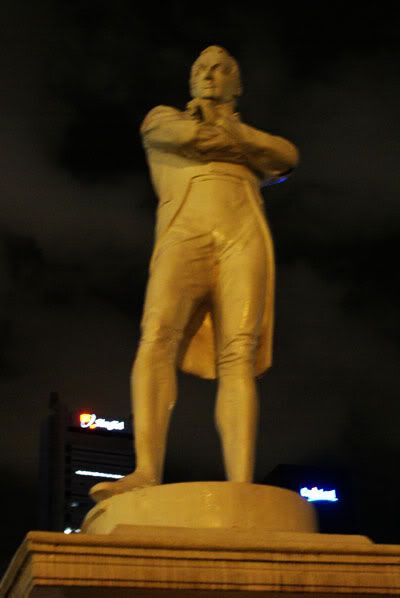 Hope that guy wasn't there. But as some professional photographers have said, sometime a living elements will add life to a photo. But why not me standing there!!!
Then we found that the environment wasn't that nice so we went to the Timbre that we are familiar with.
On the way..
Not all are nice but can't decide which is the nicest to post so might as well post all.. Free de ma.. Hahaz..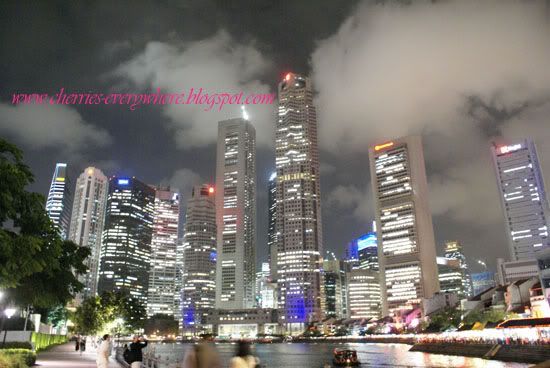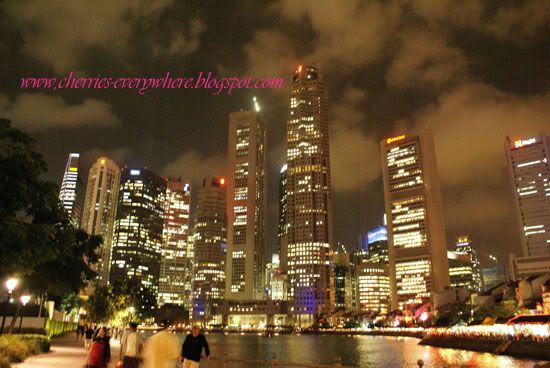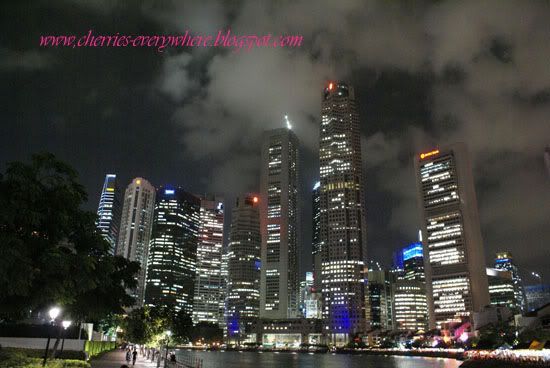 Blurry..
Edited the contrast cos the original colour wasn't too nice..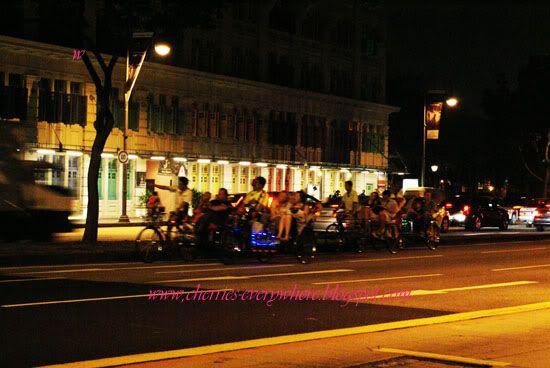 Saw Mr Courtesy Lion on the way. Hehez..
Random at fire station..
Nice right! Must watermarked!
Waiting to cross the road with nice street lamps..
The statue out ACM.. (Is it ACM?) Hahaz..
I scare to insult the statue so I cropped. Hope won't kenna sue. Sorry sorry. For entertainment purposes only!!
Finally at Timbre!!!
Beer..
I feel abit guilty because I order roasted duck pizaa, the one that I always will eat.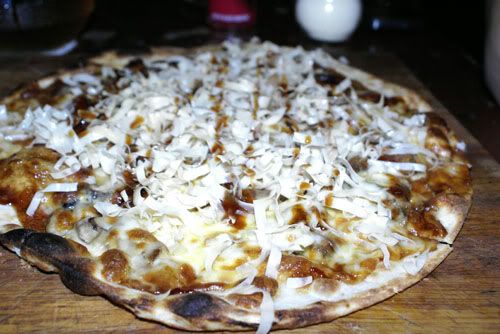 But after it came I remembered that Colin don't eat duck cos he likes duck and he don't like the smell of shitake mushrooms!
Wahaha... But after this, he started to eat the mushrooms from the bak chor mee.. Hahaz..
A series of unglam photos cos the flash made my eyes shut every shoot!!!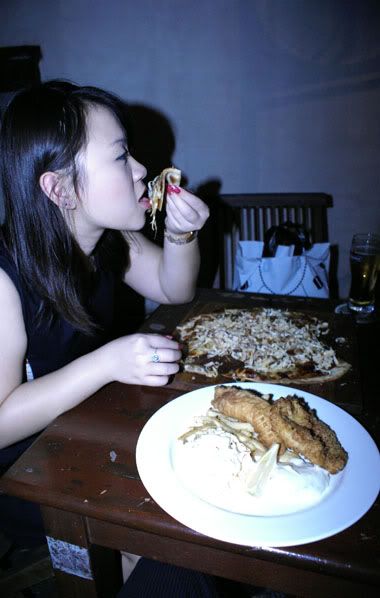 So I might as well posed like this. At least look more natural.. Hahaz..
Without flash would be much better. Hehez..
We sat near the stage and it's so fucking irritating because no one service staff can see us!! I wanna call them because the serve the fish without fork and knife!!!!!!!!!!!!
]
The service staff said the band will start frim 9.30 to 10pm but in actual fact it started after 10.30pm!!!
Anyway, random photo while we were waiting..
My new keychain bought at Cine!!
So details, can even see the bikini strings!!
Christmas gift from my ex colleague! The wordings is so meaningful on the mirror!
Finished all the food so ordered Mojito during the break..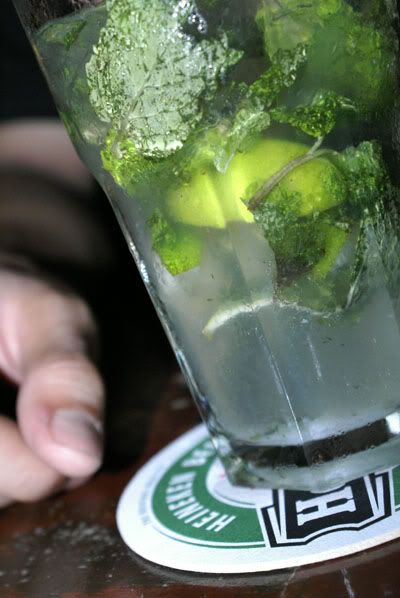 Just enjoy the show..
I think we left about 12 plus or 1 and they are still singing!!
Gotta rush to work le. I'm late!!
Tadah!!
305 meeting tomorrow!! So excited!!