*Fulfilling 2010 Resolution!*
Went to CWP for lunch at Swensen this afternoon and after lunch, I finally get to take a look at my bracelet and ring!!
My purchase.
PS: My idol Xiaxue (dun boo! me..!)
She owe a pretty engagement ring and a pretty bracelet, and dunno whether is it deliberately copying or I love her taste. I bought similar design as her.
Ring ring ring ring..
Mine..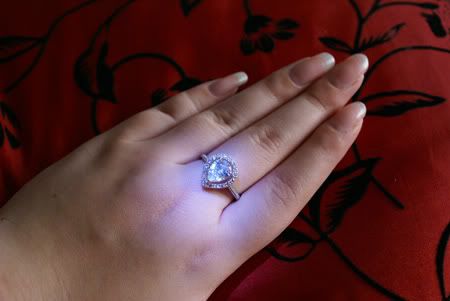 Hers..
Mine..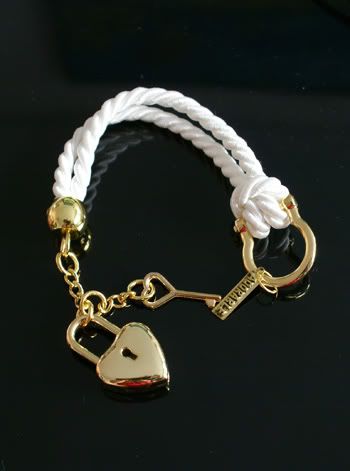 I got a flair for product's photography right? Hehez..
Hers..
I was thinking it might be the exact same design.
Reached home and went out at 5+pm for..
Cam whoring!!
The trio.. In descending order.
Photoshopped to the max photos..
Evidence to sisbrotherhood.
After that we went out for....
What leaves you sweaty wet, sore butt and painful palm?
.
.
.
.
.
.
.
.
.
.

CYCLING!!!
I was so happy because I can fulfil a little of the jogging, cycling, outdoor activity resolution!
Hehe..
Dad pushing our foldable bicycle.
Brother trying out his 2nd attempt (2nd day) of cycling.
While dad and I..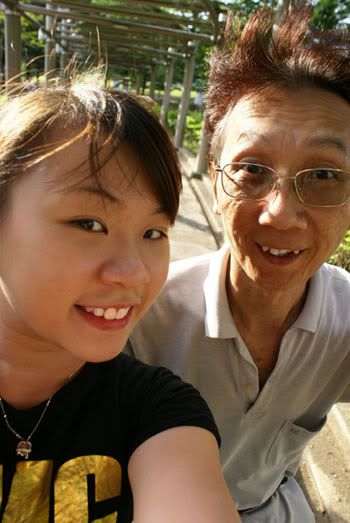 and looking at cutie dog.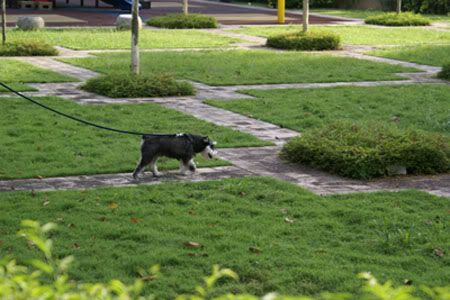 When Victor came back to attract our attention I told him to do this.
And Me!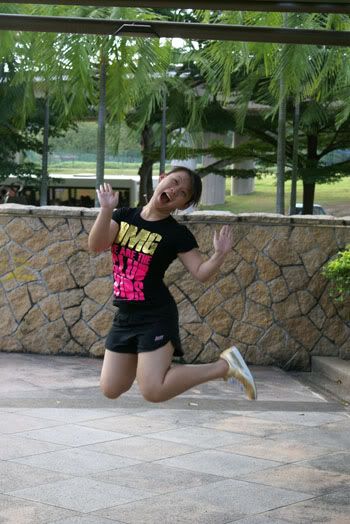 Finally got on it freely! Jia yOU!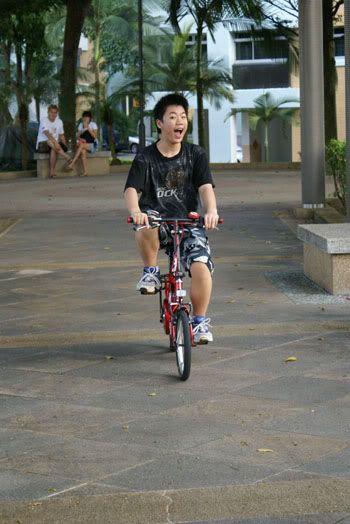 I hafta jog with him so I could get some exercise and get into the photo!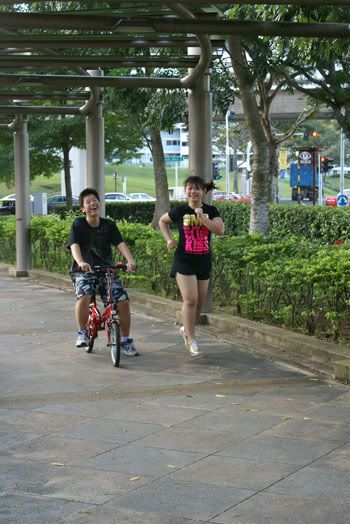 My turn!
I was so scare that I would fall off the bicycle but few seconds after I got on it! I regain the skills I once had in Primary schooL! I had the fobia for so long and I finally got rid of it! (Maybe because it is very low)
Next will be regaining swimming skills!!!
Artistic not? No?
Flow-er!
Dad's baobei photos..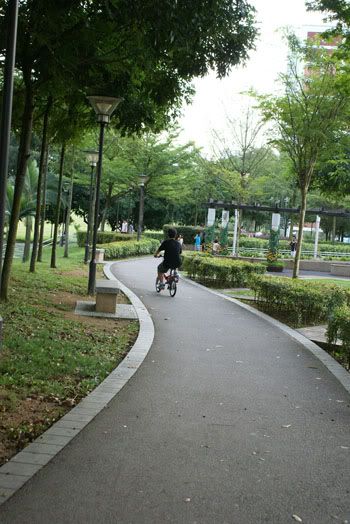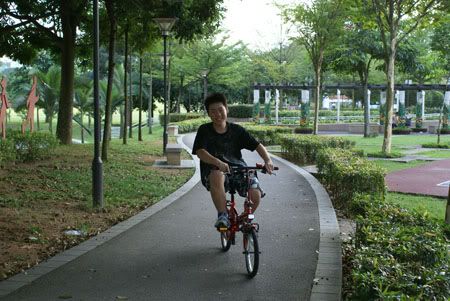 My favourite shoe again! =)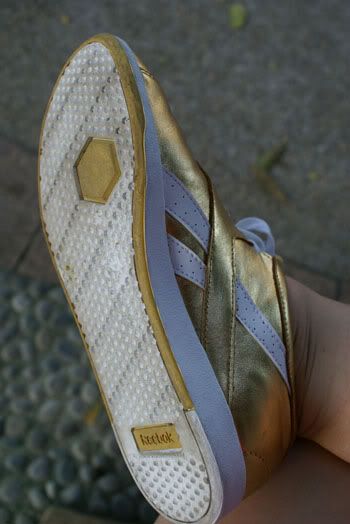 Me!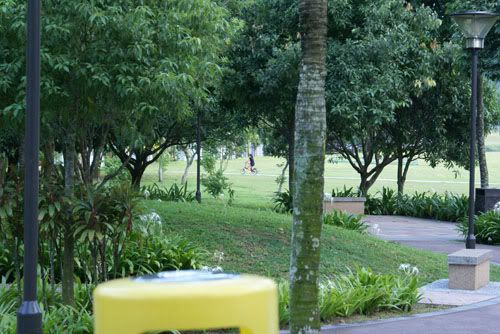 Daddy!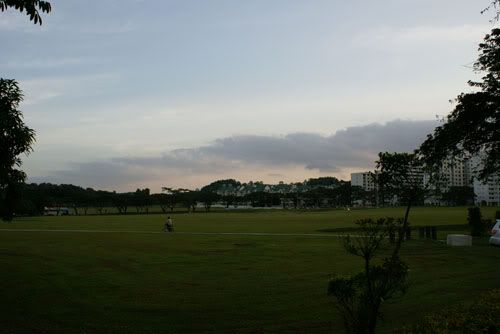 Me and Vic's turn to cam..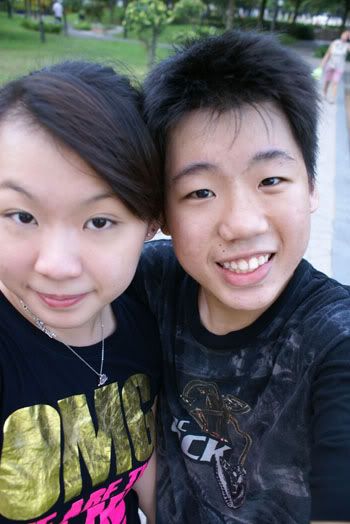 The nice background behind us.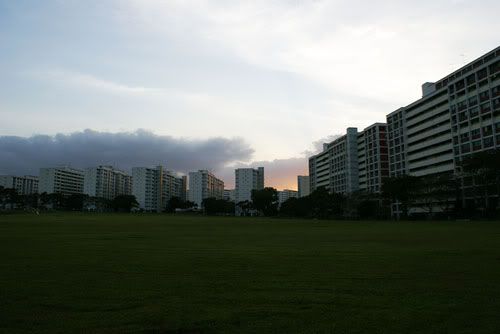 We explore the same neighbourhood behind the park.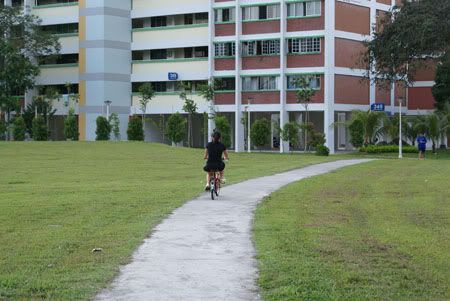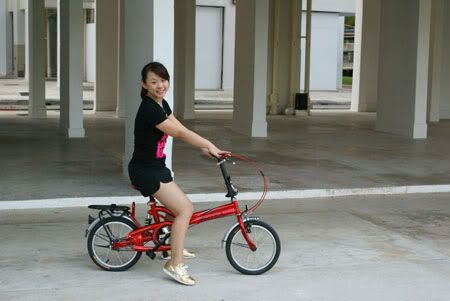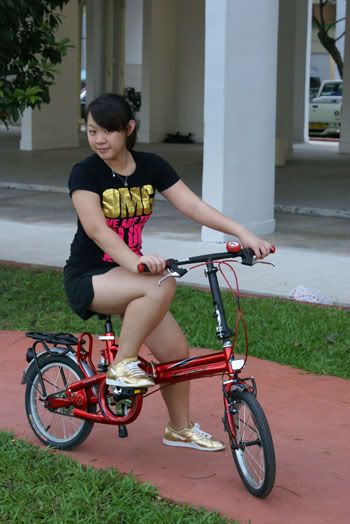 Back to the park and it had a broze plated map! So cool right?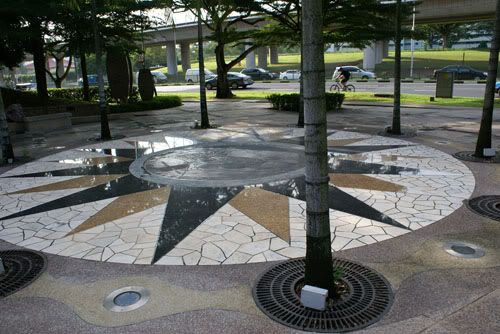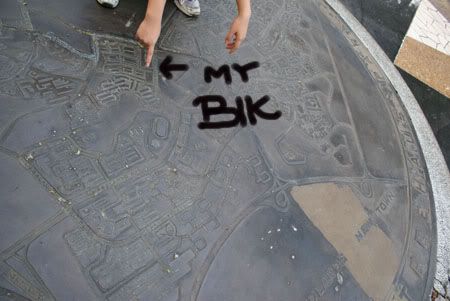 '
Dad idea to play with the street lights..
*WARNING!* Eerie..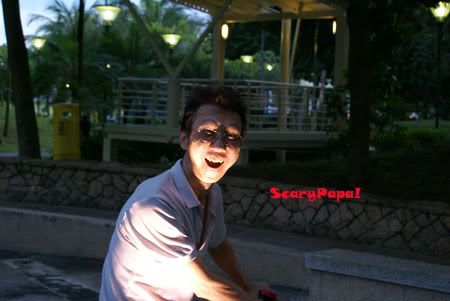 Vic's most not scary photo because the other two are too scary to post, don't want my entry to scare ppl off again! Hahaz..
It was time for HOME SWEET HOME!!
Pretty MRT on the way to Marsiling Station!
Reached home and transform the bicycle back..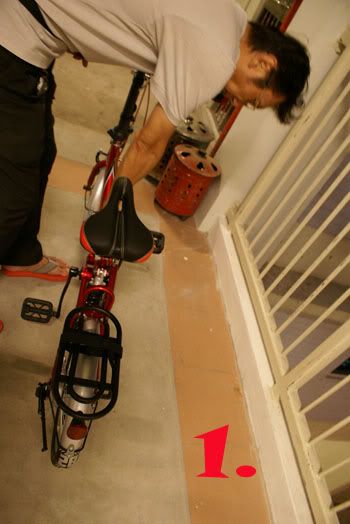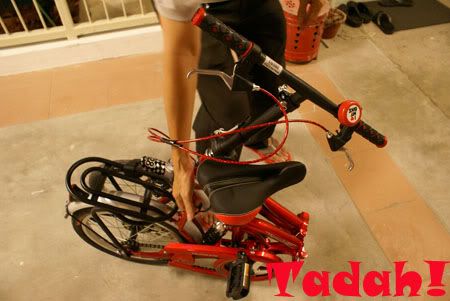 Happy Cherie had a happy day today!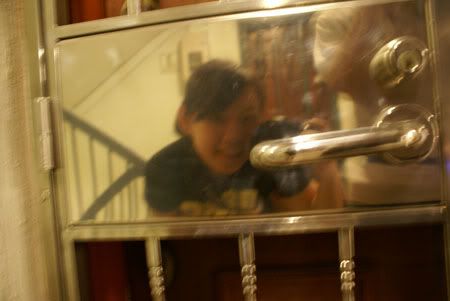 Hope to achieve more of my 2010 resolution soon!!!