Charcoal is a not very nice restaurant maintained by Shatec students. Went there before in 2007 and this year, Wesley asked to support his brother who I have never met and I booked a table on 21st November 2009, Saturday 7pm.
Wake up early in the morning at 8am and packed my evening dress and dashed out to BF's in my supergirl suit. Yawn.. Damn tired but just nice reach his place at 9.30am and I could watch Doreamon! Sooooo long never watch and really missed it. Called my 14 year old brother but even him do not want to watch that stuff anymore. -.-"
Anyway, after lunch, I start to make up and a good chance to cam whore! I seldom put on Mascara and eyeliner nowadays so its a rare chance!
Here in the following photo I wanted to show you the different between Mascara and non but I guess my eyes are too small to tell you the difference.
After that apply lip balm for blusher. So you save a few bucks on blusher.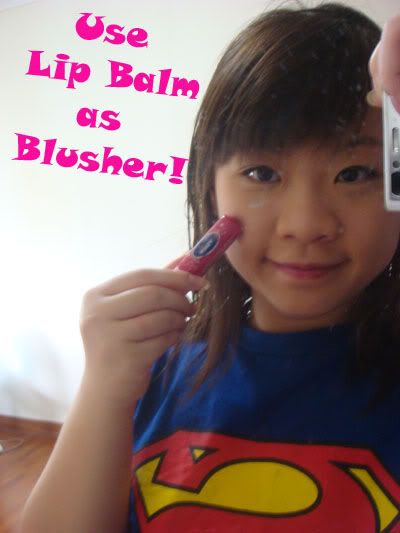 Well, it's just a scam to cheat ignorant mei mei so that they will have skin irritations and I can continue to be a cute 17 year old while they stay at home with itch skin. (Ya, I'm damn bo liao. Yest a coffeeshop assistant thought I was 4years old young than my real age =D)
Off we fly.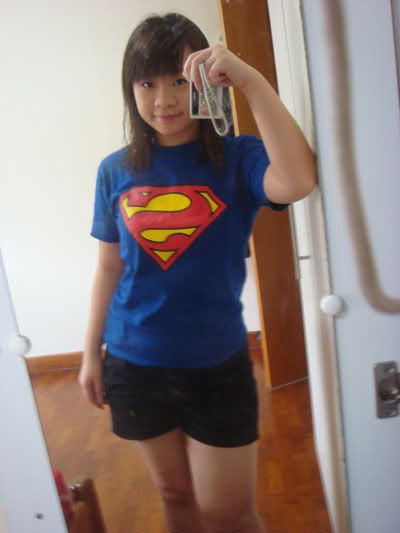 After all the make up, I changed into my dress so that I can start to cam whore with the "CAMWHORE KING" together!
Bored while he was painsakingly styling his hair, so my turn first.
Tadah! With BF.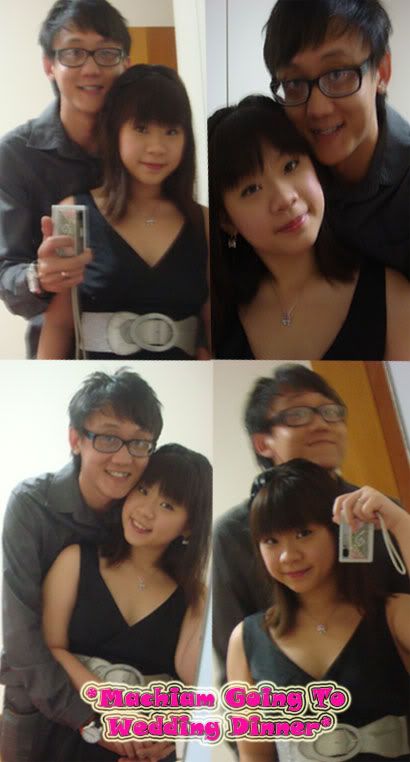 Don't wanna waste the wonderful natural lighting.
We try to search sooooo many cinema for the perfect timeslot and seats but to no avail! But luckily, Downtown East Cathay answer our prayers. (Not that we prayed for it of course!)
We like 2012!!!
"The day when we stop fighting for each other is the day we lost our humanity!"
You wanna know how VAIN is that boy? In order to kepp his hair in shape, he held his head with his arm and couldn't bear to rest his head on the seat and result? Neckache for 2 days!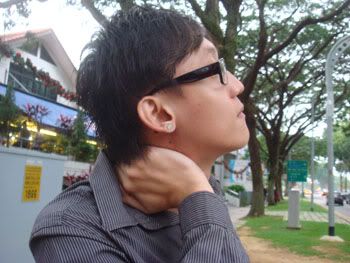 After that rushed!!!! to MRT and to City Hall for the restaurant. Finally..
BF wanna camwhore again, two of the many.
I so sad. I help him took so many and he never take the initiative to do me the favour! So unwilling.
Oh Ya! The menu design of that day's team is way too ugly for me to remember to shoot it and show you guys.
Appetizer.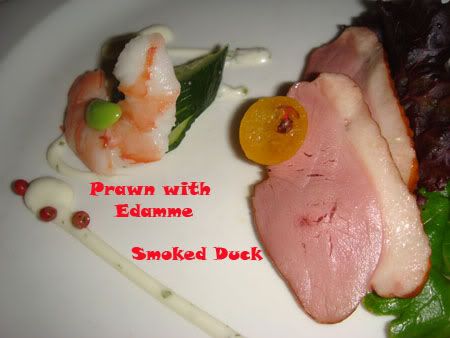 We wanted one dish of prawn and one dish of smoked duck. So I said "Prawn and smoked duck, one for each."
Anything wrong with this sentence?
They gave me one dish with two of them on display. Save me the trouble also but imagine customers who do not want that? Complaint case.
While I'm enjoying my smoke duck, he tried so hard to eat the bread the way I taught him to.
Soup. Chinese Style with Dumplings.
My Main Course.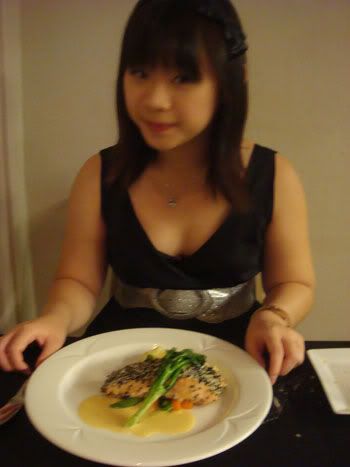 His main course.
He hate it to the core. Complained that it was too cooked.
Somthing end to end the unsatisfying meal?
Dessert.
I think it smooth him a little.
Me!
Oh! Adeline was there with her friend to celebrate his birthday too! So she arranged the waiter to serve his cake with candle. Little birthday song too!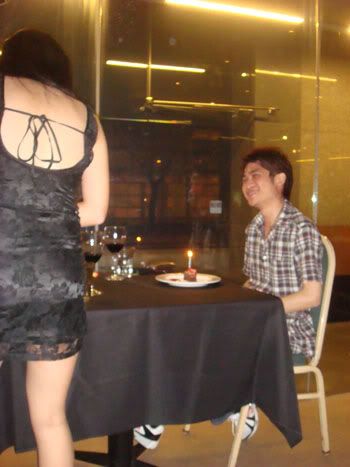 After the cake, he tried to mess up the table on my side childishly with sugar packets and curiousity really kills the cat. He poured fresh milk (his allergic) into his tea and ruined, no more tea for him.
The procedure to ruin Cherie's image in a "restaurant".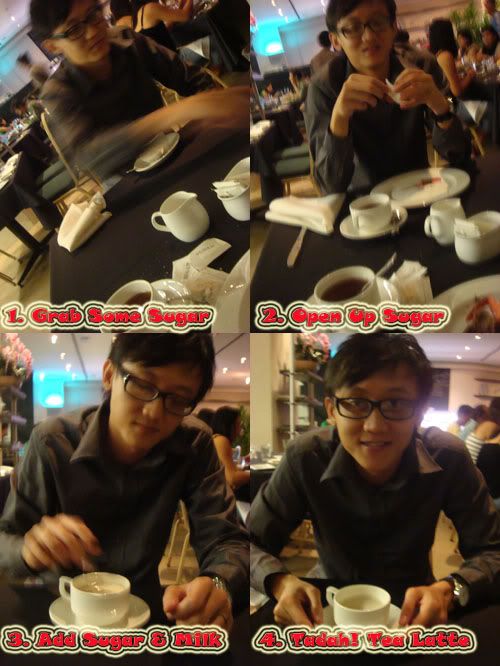 You see!
Also my act cute photo of drinking tea became like this!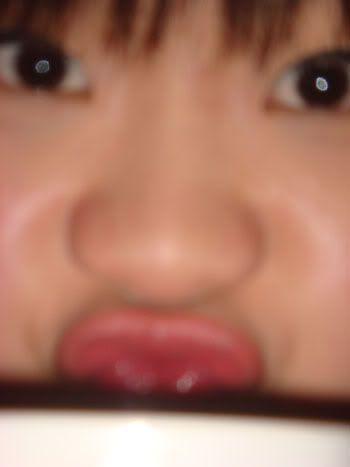 So we paid the bill.
Before we leave, Adeline want a photo taken after so long. But that waiter have shaky hands! Both shots was too blur!
Last stop! MRT!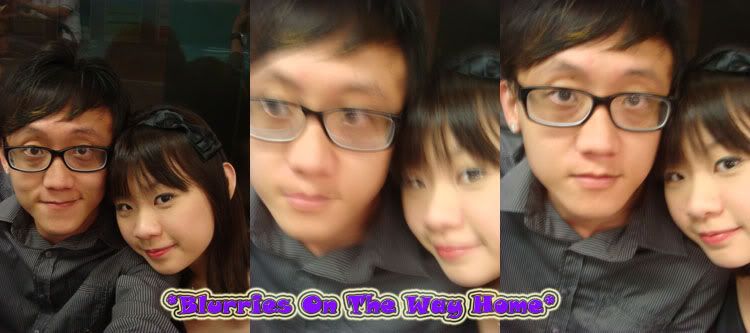 Last but not least, educational.
PRACTICE SAFE SEX! WHEN YOU REALISE IT, IT'S ALREADY TOO LATE!