Wow! Friday was my second day at work!
Damn bored so I decided to take some pics during my lunch break to show you guys what I do. Fill up a little of my blog space. Hehe.
Firstly, take out my book that I'm reading for the first day! Read while eating =)
Soooo bored, what should I do?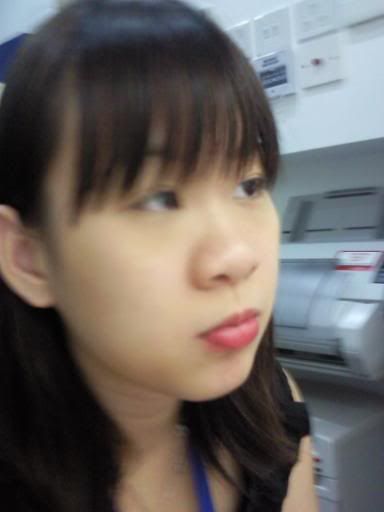 Ok, let's test the lighting of the pantry, see whether it's good for cam whoring.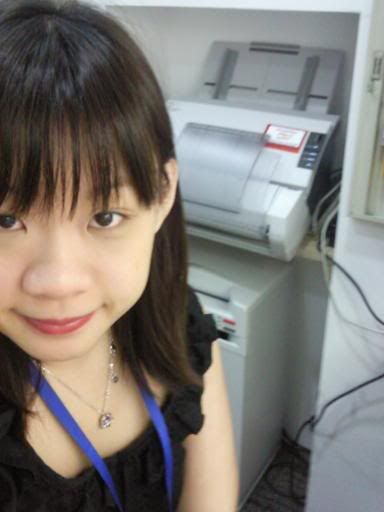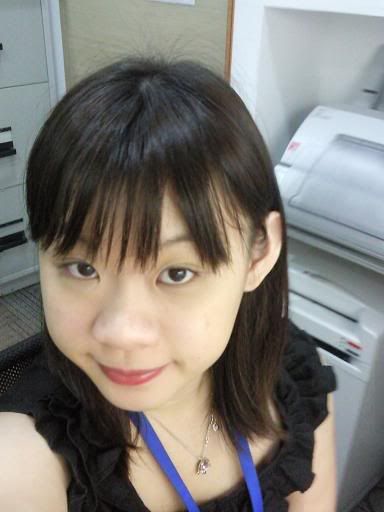 Haiz. But I think I better improve myself and start reading ba.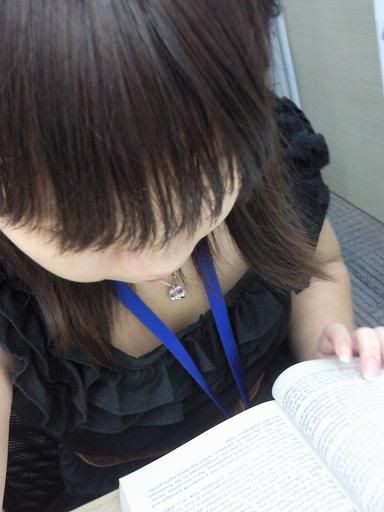 After which, I found out that my lovely colleague brought me a cup from her house! Brand new just for me! CHERRIES!!!!!!!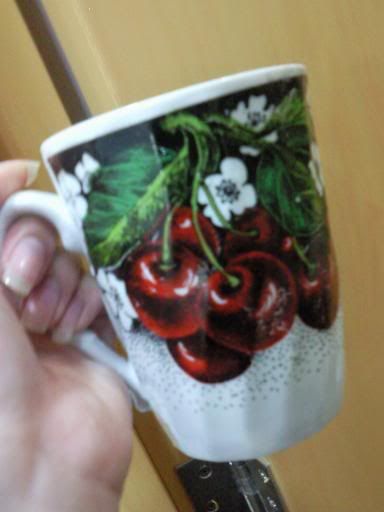 \
Love it!
Last one last one!
Stay Tuned for my Busy Day with BF! I finally got my photoshop to edit photoS! Yeah!