Darling Simin! MY Long Lost BF!
I finally did something out of impulse on Tuesday, it isn't consider a very big decision, but definitely a right decision! =D (It was the start of my block leave that's why I wanna do everything together..) Hehez..
Unhappy girl before and cheerful & bubbly Cherie after..
Unhealthy ends before and neat freak Cherie after..
Damn happy now! And I dyed my hair bungundy!
And after that, I did my own nails..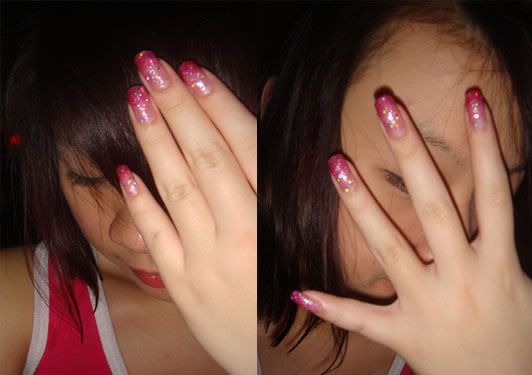 Bling! Bling!
*************************************************************************
Finally met up with Simin on Wednesday after six months I guess..
We went to Suki Buffet! Darling's birthday treat for mi! Since I never really celebrate my Birthday this year, I really appreciate darling effort! =) (306 too!)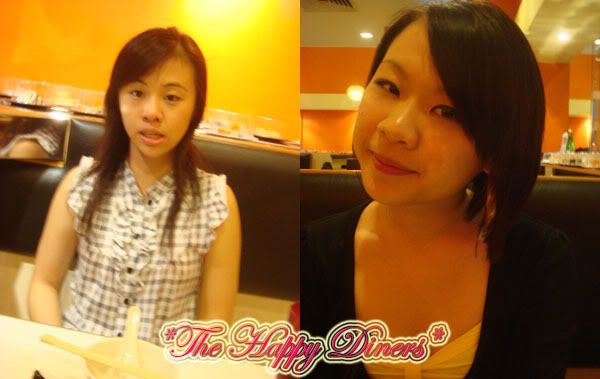 We were very healthy eater because Simin don't like fried food and the onli Fried Salmon Skin she wanted was out f stock so we ate a few sushi rice and these..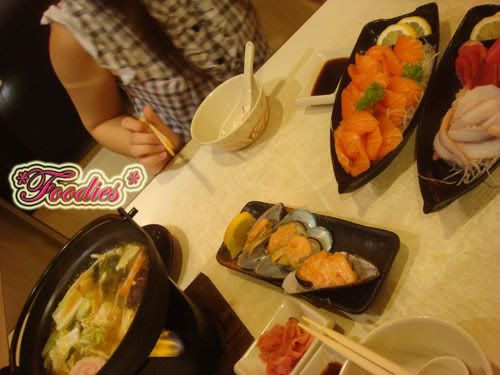 I had the high cholesterol mussels myself.. She really loves Salmon very much lo.. I was happily munching my Octopus and 2 other sashimi while she ate the whole of her 3 portions salmon herself cos I dun like them.. I was so full and concentrating on her story telling session and salmon was like her water.. When ever she stop, I see her dip the salmon in the soy sauce and into her mouth.. So funny!
Den when I ate the disgusting Mochi filled with flour outside (I tot it was icing sugar), Simin tried to open up the green one for me to see the filling after I finished my red bean one and she was so reluntant totry it at first..
She opened it disgustingly with her chopsticks and exclaimed, "Hey!Inside is peanuts leh!"
Den when I told her I dun like peanuts ones cos they look like "Tang Yuan", I saw her discreetly munching on the green mochi as she likes the tang yuan feel.. Hehez.. So cute.. =X
We ate from 3 to 5plus and move on to shop at Zara,F21 and Fareast plaza and I feel so happy at Fareast cos I feel like that's the only place I can shop happily without worrying abt the price! (Most of the items) Even better than bugis street.. All shops selling the same tops!
I made Simin take pics with me in Cineleisure..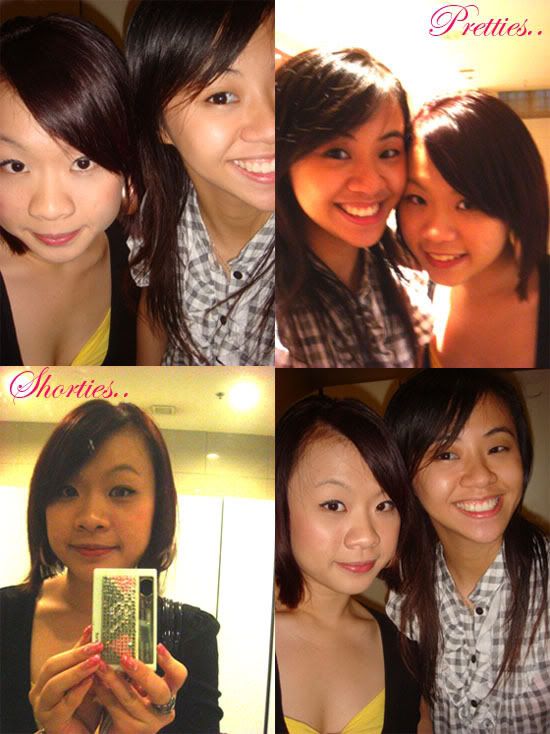 Simin and I are not those act chio/cute cam whore style girls but we like to take funny & interesting.. So in FEP..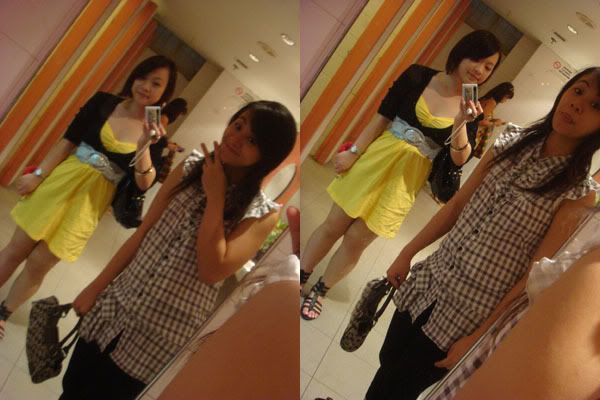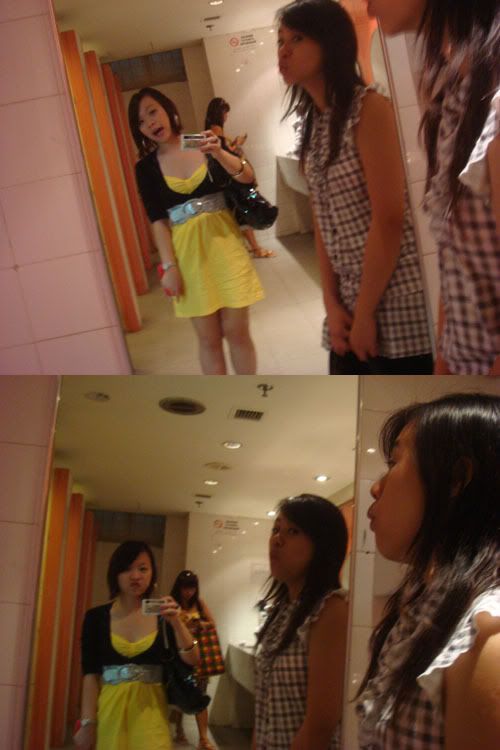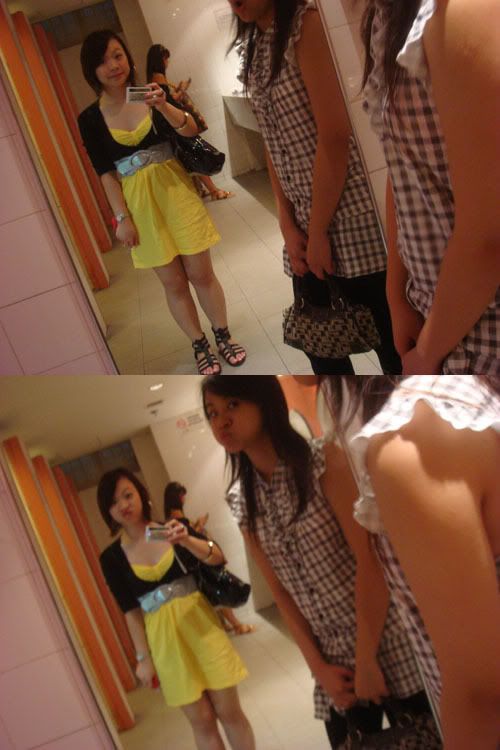 After that we went to my favourite DFS and went into various shop to see see look look and when we went into Gucci, the auntie was talking in Hokkien with her colleagues and I told Simin "Oh, they are normal people too!" Hahaz..
And Coach was like a playground to us! The auntie was attending to another customer and even though the customer left, we were left on our own to explore the bags! So fun, both of us trying to dig the price tags of my dream bags! Hehez.. And I so wanna owe the Pink Coach bag now!!!!!!!!!!! =D
Finally, after Simin DUMPED me outside DFS to wait for her bus at 10pm, I left to take MRT alone.. Sobz..
My loots!
So happy with my purchases!
Next thing to look forward to is 306 meeting on SATURDAY!! Although Beibei found out I cut my hair le, there might be another surprise for her! =) Too bad YW and Sarah and Wei Lun are not able to join.. Means left 303 with 306 spiirit! ='(
Meeting Allister tml.. Hahaz.. =P