Nah.. This the the uniform pic I promised..
My camera flat so I used my hp.. Can u see my weird finger gestures? Cos I quickly took the pic while nobody is at the pantry and my fingers was in the midst of tearing my chicken wings.. Hehez.. =)
The rainbow that I saw last week on my way to work.. Kinda make my day.. =)
I told you my branch people all wanna be label whores right? We are always bio-ing ladies' bags lo.. Hehez.. Den I got them a super nice brand!
Nice not? Hahaz.. All expcept one auntie I don't like have it.. My locker also have it.. And one colleague call Jasmine have it but she kept when she went home so not in pic.. =)
My colleague bought this $10 ticket todae and so fun lo.. She won $15 on her first try.. Hehez.. But abit too ex le.. Hehez.. =)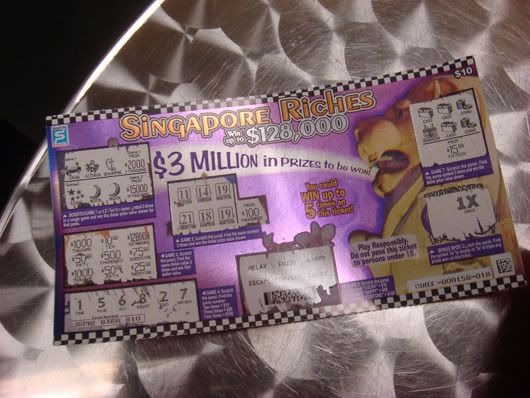 Oh Ya! I bought Moneysmart Investment insurance yest and I got a ATM home now! Hehez..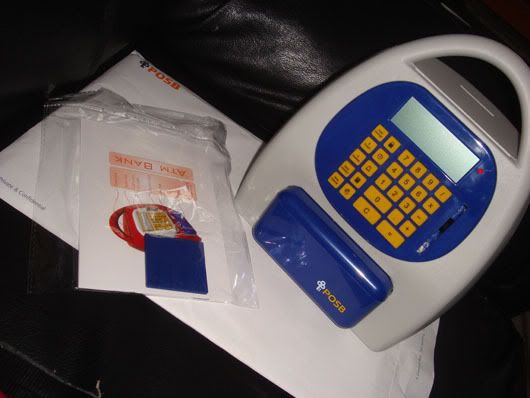 My pay very little le.. Hehez.. Still have to bear the insurance and family expenses.. Should I still buy labels? Hehez.. I mean real bag! Hahaz..