First up is Shiseido Grooming class followed by Party World trip, den the last day of school.. Not in order cos I wanna put the class pic first ma.. Hehe..
*Shiseido Grooming Class!*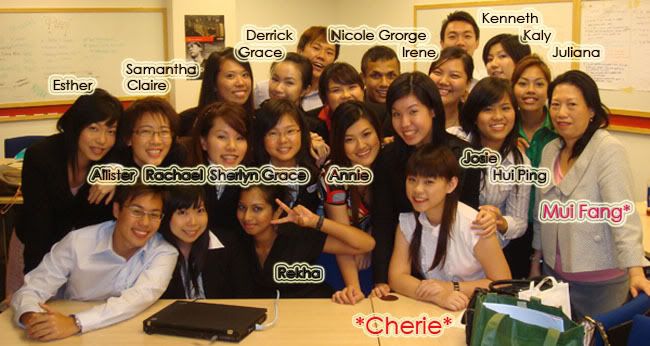 Absentee: Jazzlyn
Losta free gifts..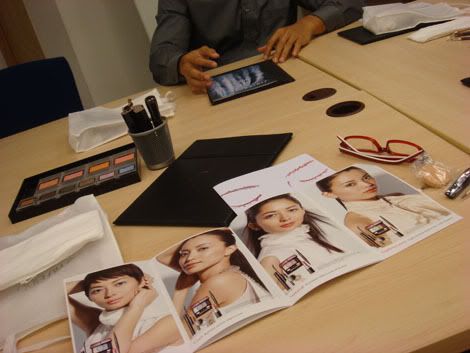 Eyebrows trimming services..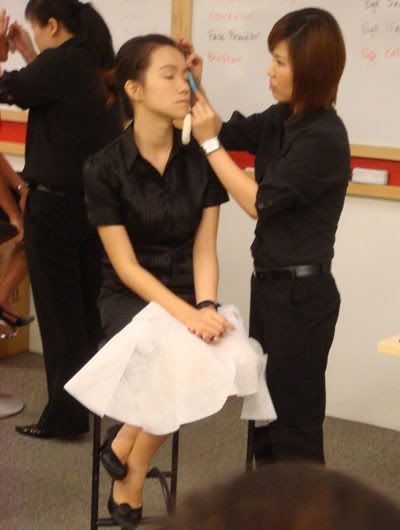 A losta cam-whoring session! I looked so different that day cos that was the 2nd day I finished my haircut and I feel so weird.. But with nice new eyebrows!! =)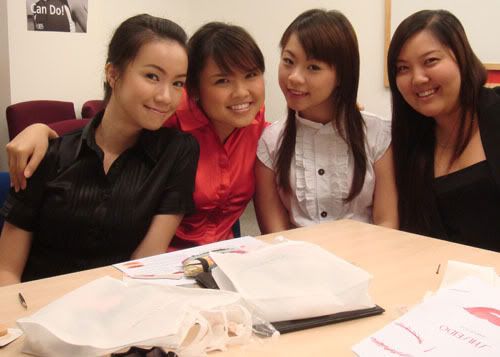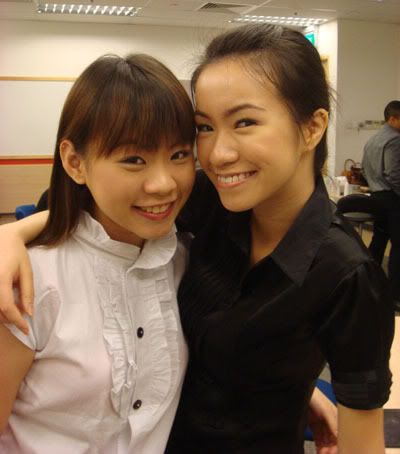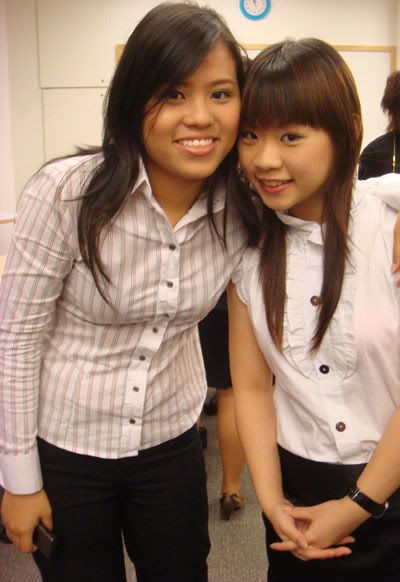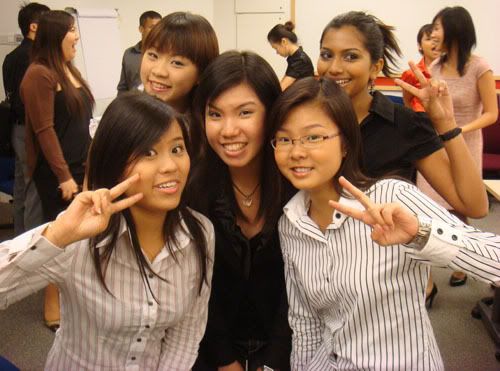 Snakcs after lunch.. =)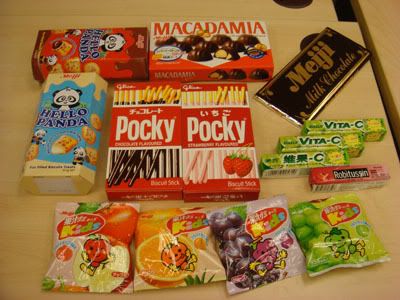 *Party World K Session*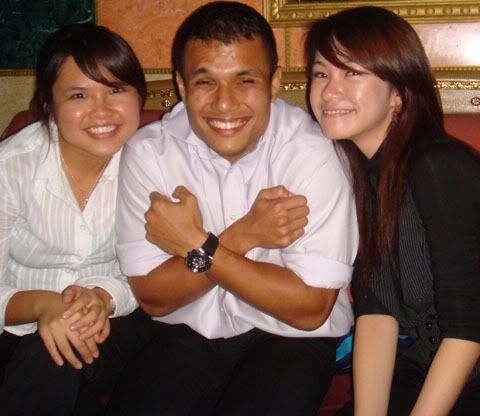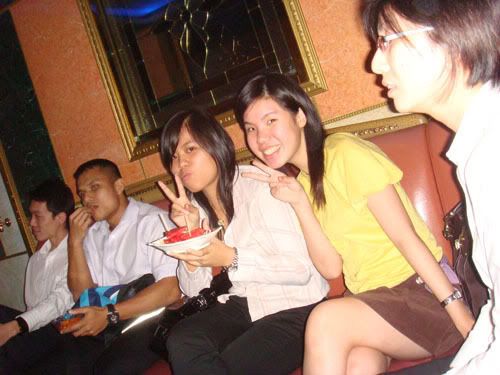 *Last Day Of Training!!*
Absentees finally there on the last day.. The girl on the right.. I photoshopped her head in cos she close her eyes in this pic and I look ugly in the other pic so have to do this.. Hehe.. =P
The trainer treated us Bangawan Solo pandan cake cos she thinks we are her best batch she trained.. But she didn't know we hated her brainwashing classes.. Hehez..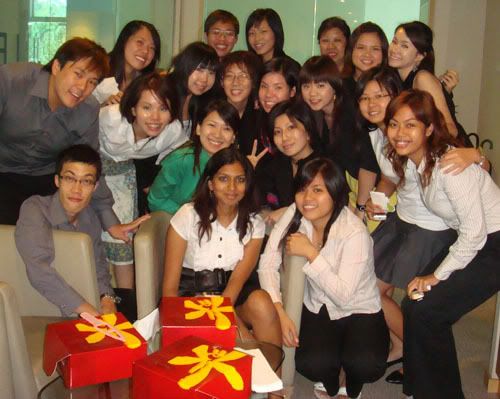 In return to her kindness, we write our wishings to her on a huge card.. But so unfair lo.. SHe onli with us for 2 days den gt ppl wanna make card for her.. The other 2 trainers with us for a mth aso no card lo.. SObz.. ='( I prefer them..
After being a month at branch, I reli miss them alot.. Some of us still contact through work use email but Kaly and Jazzlyn quitted le.. And Annie might be tendering soon also.. Haiz..
I'm really glad that I'm working wih really nice people in my branch lo.. They are very good and forgiving me.. No matter what stupid mistakes I made, they wil console me and said they were worst off when they are new and constant reminders really made me learn from mistake.. We have the "Big Hearts" campaign now when we give red hearts stickers to fellow colleagues to thank them for helping us.. I gave all of them yest and written short messages for them.. Hehez.. Show you guys next time! =)
I'm broke le! Anyone willing to donate to Cherie's survival funds?
See ya! =) Come find me chill sometimes.. I'm bored..
Oh ya! I wanna find a good guy to marry..
Someone as man as the NDP 2008 Parade Commander..Hahaz.. =X