Prior to YW's Departure & Their B'daes!
Hey! Don't misunderstood, I mean prior to YW's departure to Australia to further her studies for a year..
12th of July, the full strength of 306 met up! Yup, including Botak Lun!
Hehez.. Come to think of it, all of us are in different industry now..
Sarah: SIA Girl -> serving passengers
Wei Lun: NS Man -> Serving Singapore
Ayuni: Starbucks Girl -> Serving Coffee lover
Cherie: POSB Girl -> Serving the Public
Beilin: Tutor cum Uni Students -> Serving the Students
Yan Wan: Further Study Girl -> Serving herself and her family
You see, we all are in different industry serving different people!
We went Fishermen's Wharf for dinner and I was 30mins late.. So dumb lo..
I was rather lost in their conversations but after which we went to dive in the romantic ambience of clarke quay and we went to Coffee Club! =)
We were too engrossed in our conversations that we have forgotten all abt cam-whoring! Hehez..
I got a "Bad Face Day" that night and I look super fat but I didn't care! Hehez.. =D
But I'm gonna share with you our conversations about YW's Pussyfoot! It was a purposefully repeated recording and we are trying to act out what we have said.. =p
Den Beibei took a video on my bigass face! Hehez.. =)
After icecream and drinks at 11pm, we headed off to Central's carpark to fetch YW'giant, and she's sending all of us home! All the way to Woodlands den back to Tampines lei.. So sweet right? =)
We suggested to cam-whore in the carpark using self-timer.. Tons of dumb pics.. Hehez.. =)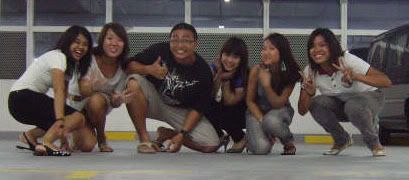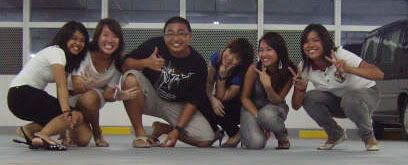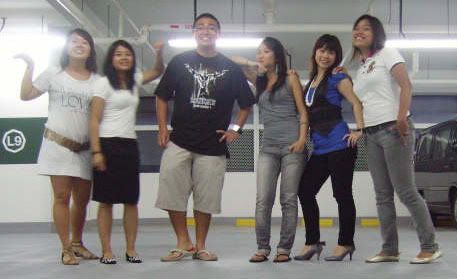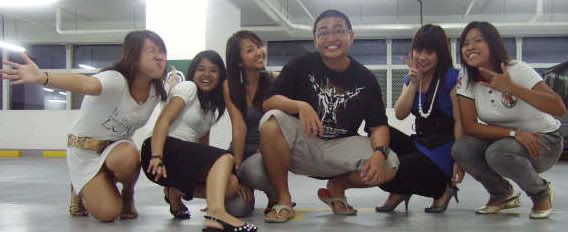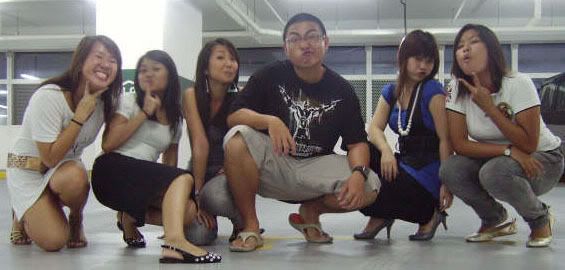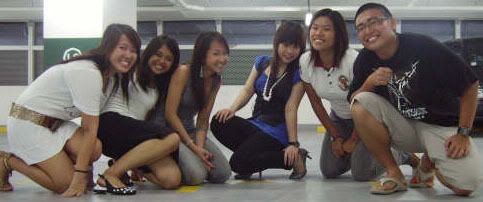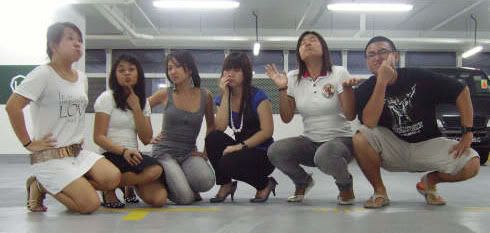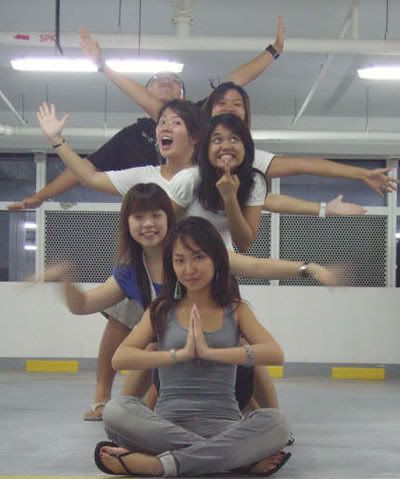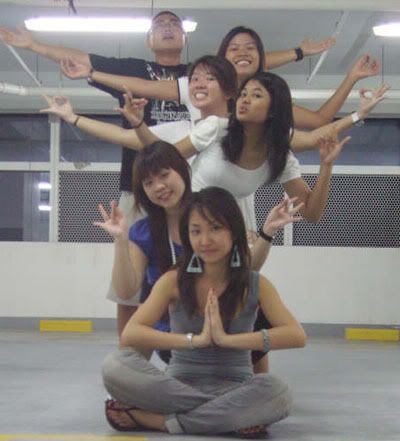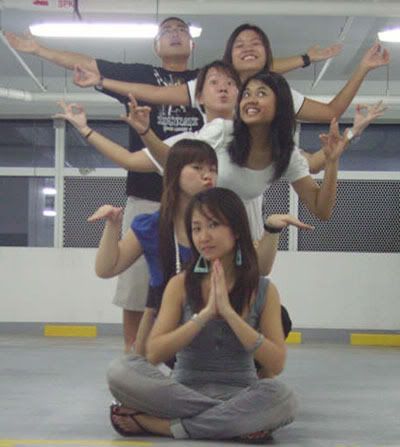 We were all so sweaty and tired after the series of pics and off we go! Home!!
Small gang of kids in Giant vehicle! =)
On the following Tuesday, it's time for YW to fly!
YW reli very kiasu lo! She got 15kg overweighted luggage and she took out tons of tees and stacks of fullscap papers that might cost her $500 overweight penatly!
She even brought her softtoy seal and weird enough, a long big uhand-carry umbrella.. Hahaz.. =X
Beibei and I went to send her off and we even gt free Swensens icecream treat from YW's parents and SIA girl was just in time to send her off!
I almost cry when YW went into the departure hall, because I can't imagine myself going so far away alone for 1 whole year without coming back.. ='(
YW! I miss ya soooooooooo much! =(
I'll update more often! =)