After so long..
I finally got my first tattoo!!!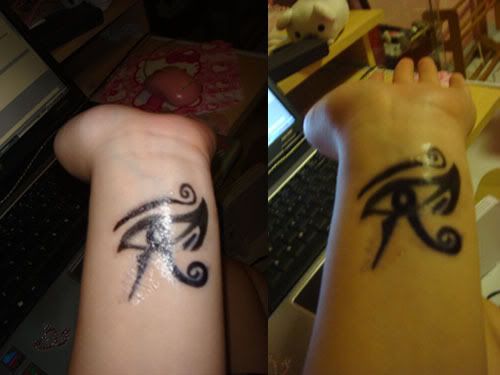 After applying the Rosken.. The moisturizer or something similar.. =P
Went to CWP with K today and she bought me a fur ball! Hahaz.. Cos we didn't buy the one at FEP tt time..
See the cute K in the HP??
That's the purpose of me posting up this pic! Hehez.. =)