Hahaz.. I'm gg to blog abt 25th of February todae!
306 went to sing and eat! Missing 1 member for each activity..
Beilin, Yan Wan, Wei Lun and I met at 2pm at Somerset for K and I guess 3 of us were finding excuse secretly to go back to see the dying hotel.. =p
Wei Lun and I were famished so we went to eat at the Jap fastfood at Cine B1..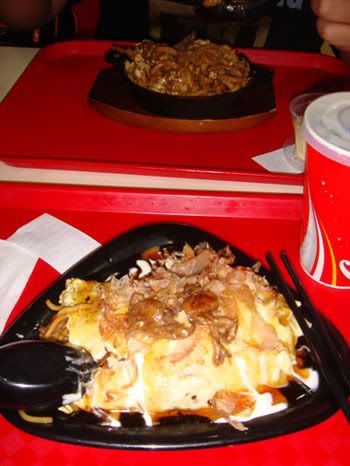 When Beilin reached, we went to level 8 for KKKKKK!! Roome 12, my fav no.. Hahaz..
BL was a disgusting camwhore! Spoiling and polluting my camera!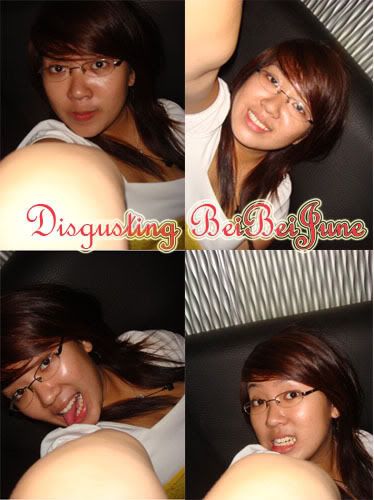 The rest of us could only take a few individual pics cos the camera burnt after her whoring..
To take revenge, I took her unglam pic which matches 99.999999% identical to Calvin's singing position..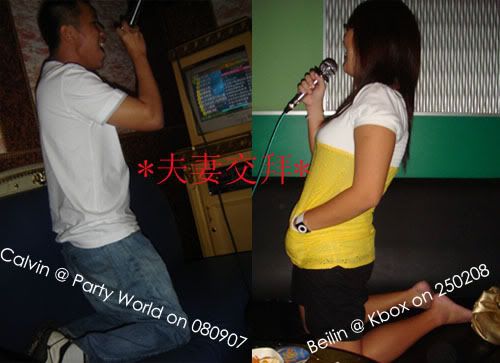 They both like the same "position"..
I was on an Oldies' mood so I sang all the oldies songs which made the rest of them complaining the generation gap among us.. Hahaz.. I ove singing Dai Ailing and Shin's "Qian Nian Zi Lian" so much tt I repeated teh songs 3 times throughout the whole session, last one being Beilin and YW already left the room..
Wei Lun left at 6pm for dinner with his mum and the 3 gers sang till 7.30pm with lotsa S.H.E songs and individual selected songs... Hahaz.. =p
Dinner!
We went to meet Ayuni at 8+pm at City Link NYNY changing from the original plan of eating at CQ..
I recommended them to NY's pasta and they were happy with their choices.. =)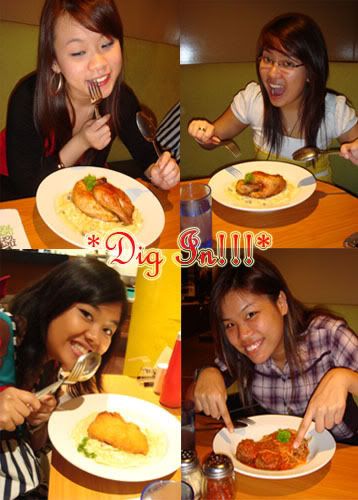 The wait staffs there are all v sweet ppl and one of them initiated to help us take group pics.. So nice of her.. =D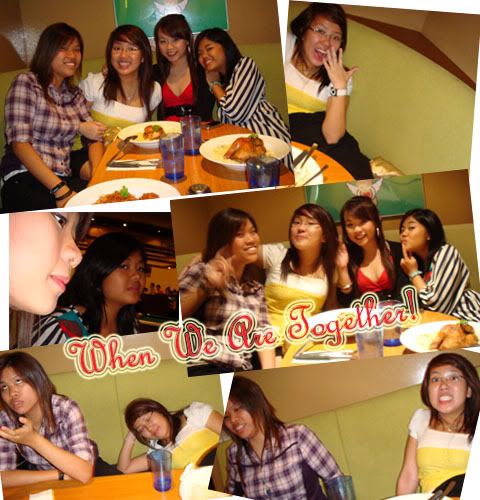 The gers tok so happily from marriage to animal cruelty! Hahaz.. We talked til almost 11pm and we all left for the station..
I wanna meet up u guys again!!!! Plan plan plan!!!
After I reached Wdls, met up with QH to feed cats!
Cat food..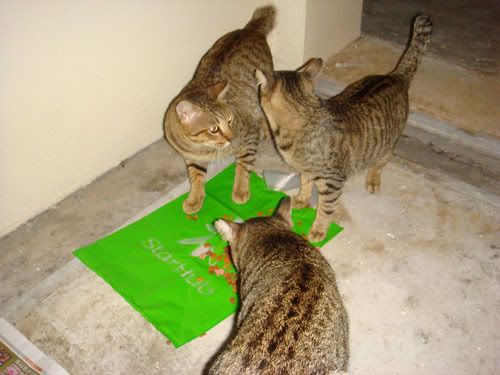 We couldn't find the pretty cat with squirrel's tail so we just feed these stray cats.. =)
28th Feb was Victor's 13th!
Natas fair on Friday with Dearie and Darling.. So gald that we could go out happily.. Anna's v fussy over who we are meeting up with.. Hehez.. =P Nobody told me we need $3 admission fee.. Darling didn't noe tt too.. Hahaz..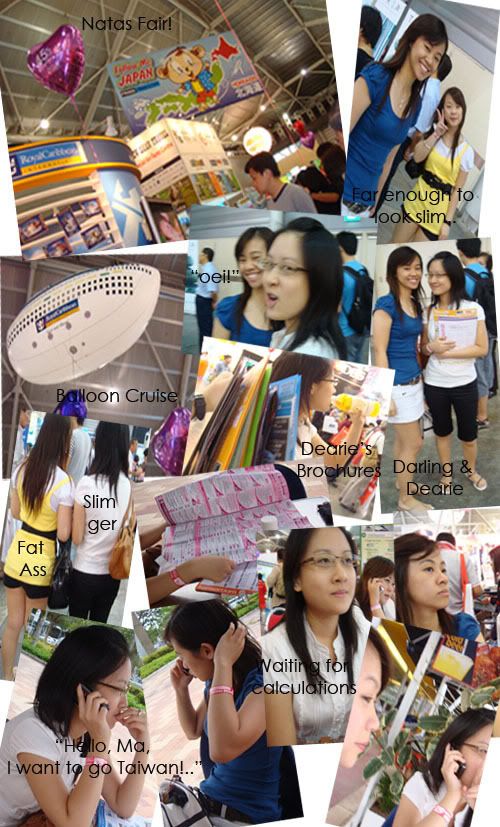 WE WANT TO GO TAIWAN!!!!!!
Hope Dearie and Darling make up their minds soon.. I'm waiting to burn my POSB account! Hahaz.. =)
We found out tt Dearie is not the innocent and ignorance ger we used to tik she is.. She's a KPO Paparazzi.. She even know which ah lian in HTM gt DHL for 3 consecutive yrs.. OMG! Although she dunno her name! Power... =X
Randomies..
JB's Fu Wa..
New baby..
Long ago's drawings..
Had stopped drawing since.. Hahaz..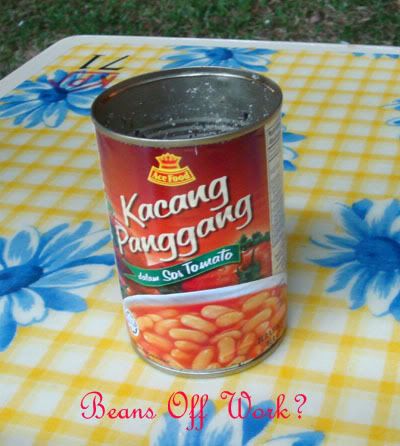 Cute baken beans can..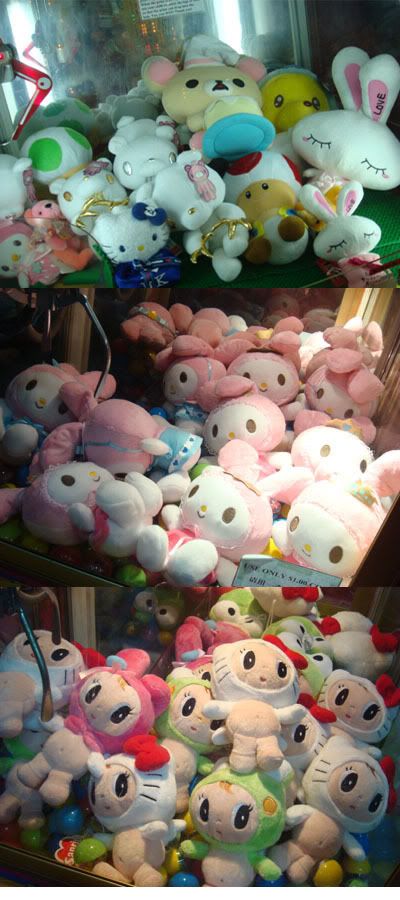 Cute melody and fake kitties at ECP mini fair..
I love to have an outing soon!! Ask mi out! =D
PS: I'm baking cookies in my room while I blogged end up spending 2 hrs on this entry.. Hahaz..