In regards to 306 outing, Wei Lun and I Msned..
To express how much he wanted to meet us, here's what he says....
But the conversation leads to sum useful knowledge.. =)
Thanks to YW and SXXXX..
Dearie and I went to Bukit Batok todae..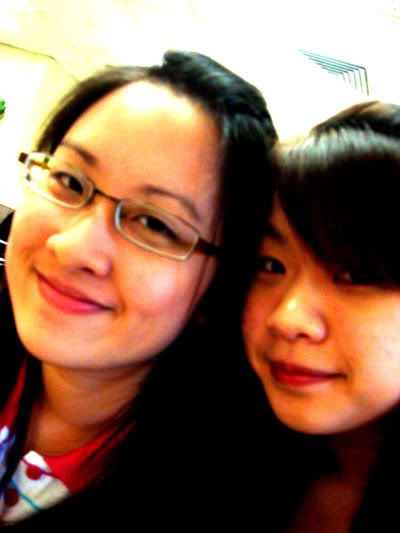 In the heavy rain, I dragged my heavy laptop just to revamp her blog.. Haiz.. What a noble Cherie.. Hehez..
Before..
After..
Dearie wore matching top for her cute bag.. =D
The girl..
The bag..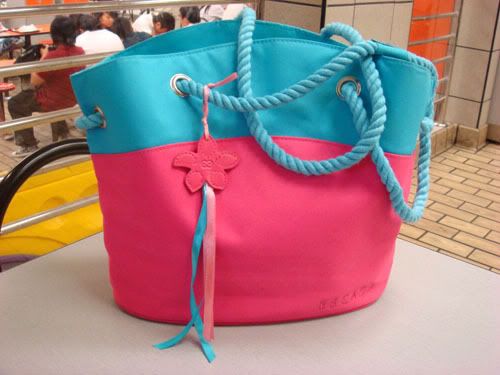 AND..
Do you know how much she loves me?
Ya lahz.. Cos the background nice ma.. Hahaz..
Surprisingly, when we were kinda shopping in the mall, I saw someone's backview v familiar, as though I know her for years.. 19+ years to be exact..
MY MUM!! Such a coincidence.. Hahaz.. And she pay for my purchases in that shop! =)
Dearie gave me the masks and I went back to Wdls Pasar Malam to spot sum cuties products! They aso sell clothes that were sold in Bugis.. Hahaz.. Too bad, I wasn't with enuff cash.. Other days maybe.. =P
Purchases!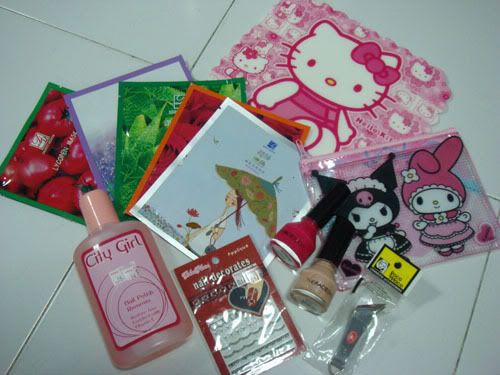 I woke up one morning and discovered my monkey struggling.. So cute right??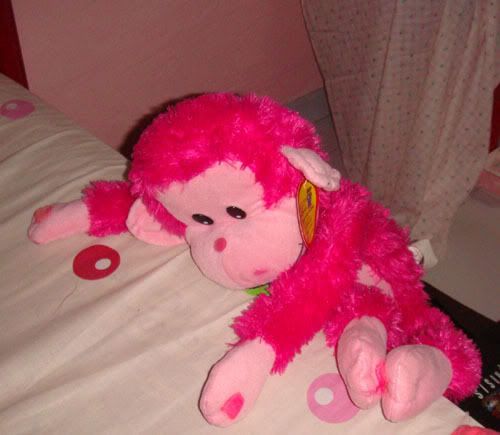 Mum got me and herself this cool bag set last week! Chio Right! =D
Inside..
Looking forward to the next meeting!