Sorry for being so slack in blooging, I got those pics edited ready last week but was juz too preoccupied by lazyness.. Hahaz..
Today'spost is like on half of the things I have in hand to post. Hehez.. =)
This is like 2 weeks ago when Darling and I finally get to work morning shift together again..
After so much consideration, we went to Coffee Club (not TCC)and regretted.. The fruity coffee is not enough to satisfy our craving for chocolate and coffee.. Shld have went Gloria jeans r Starbucks instead..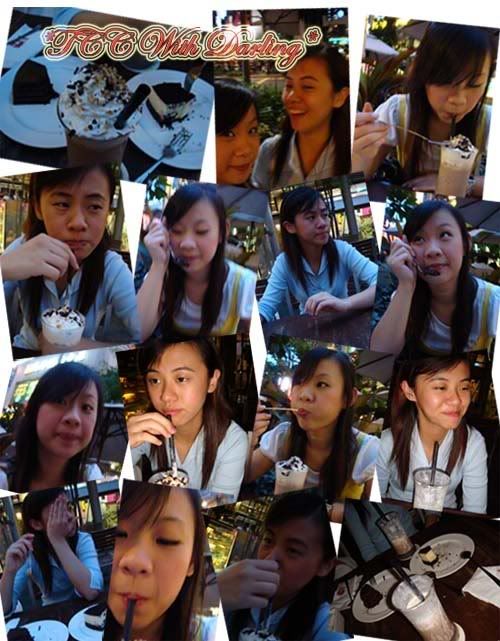 Anyway, the place dun accept nets so we were like digging our all our coins and penny to pay for the "meal".. ( Cos we were both v full even wen we are not finished with it)
Expensive right? For 2 coffee and cakes, we shld have gone to a better place..
We went to walk around Orchard looking at Chistmas performance and street arts, but this following promotion really catches the passer-bys attention!
Hahaz..
Beilin came over to MM one day to pass things to Serene and coincidentally, I booked M Box and we sang!
*Eve of eve of Christmas EVE.. 22nd Dec..*
Cousin Jenny invited my family to her 21st B'dae at Serangoon area and Dad wasn't present cos he's not feeling well, so left my mum and my bro with me.. Mum was so suay tat she spoilt her bag's zip juz after she reach CWP..
I bought a unique necklace for Jnn cos I tik she dun like those typical girly thingy.. Thus, this cute thing..
I bought a camera pouch for myself too! I dun usually like to get the correct thing for the correct thing.. I mean I dun use a ds lite holder, I uses my strawberry pouch.. Hahaz..
On the way to AMK, my mum is complaining abt her bag.. Hahaz.. The zip is OOO!
=At AMK=
Cam-whoring session with my beloved.. =)
At the bus stop.. Hehez.. My mum act cute! =X
In the bus..
At Jnn's old house..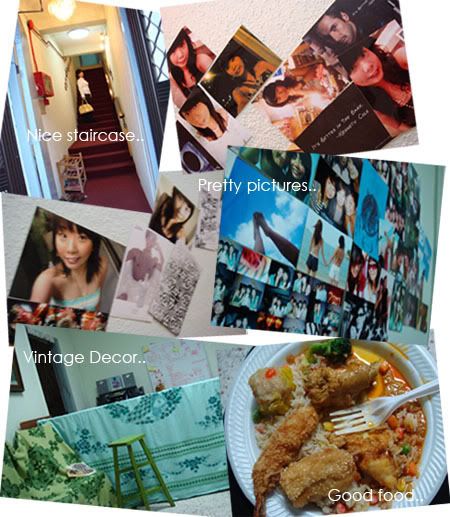 Liang Dan Biao Jie!
I like these pictures!! =)
The wallpaper that matches my top..
The vintage table..
The nice "downstairs"..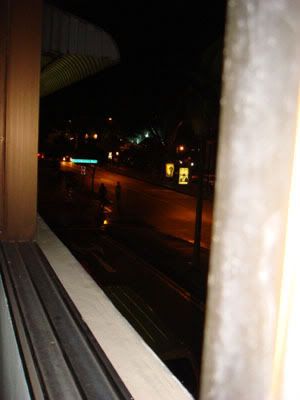 There were like pubs and cafes down there.. So cool, imagine chilling under ur house without worrying getting drunk or expensive cab fares.. Hahaz.. =P
Kids!! Loveliest thing on earth!
Heartwarming moments.. =P
Last pic before leaving for home sweet home..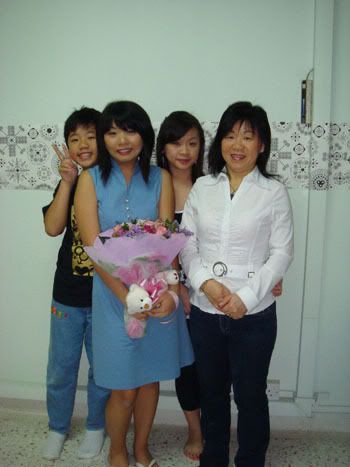 *Christmas EVE..*
I though I was oing to be l;eft alone with any program tt day and went to CWP alone to shop for sum useless thingy, surprisingly, MR. PM called and ask me out to accompany him to buy presents..
In the end, wen I finish bathing and reached CWP, he had already bought all the prezzie.. But he still agreed to accompany me to the oh-might-be-super crowded Cine to watch movie.. Caught Mr. Magorium Emporium, the onli show that he hasn't catch.. He like watched all the nice movie le lo.. Sob.. ='( I wanna watch National Treasure, any takers? Hahaz..
Oh-yA! I bought a new heels from CWP before I went home to bath..
And wear it less than half an hour later!
I wore to work for a few days and I relly fall in it lo, now dun dare to wear le.. Hahaz.. =p
Mr Policeman.. =P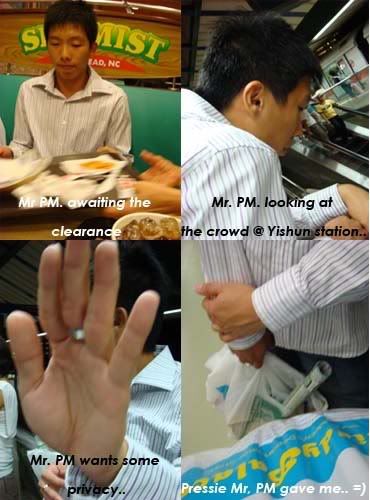 We watched "Mr. Magorium Emporium" untill 11+pm and we were like in a rush to get out of the place cos the worls is like staring the foam war soon!
Before he meet me, he told me to get from him my pressie.. I tot it was juz a joke, end up, he gave mi a bag of pressie on the way home! =D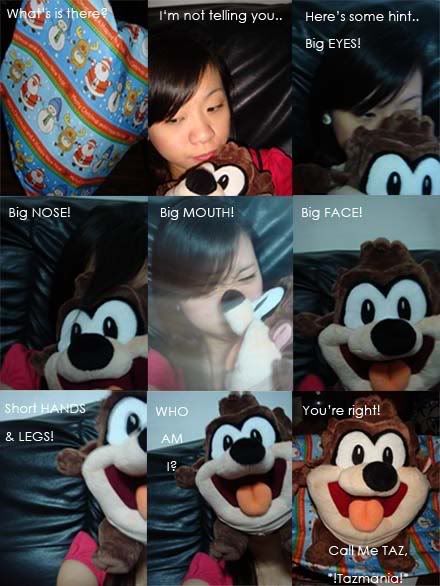 Some random, overdued pics..
Bread and butter pudding..
My DIY french manicures..
Spot the SIMILIARITIES!
Sumone gave his tattoo a boob job!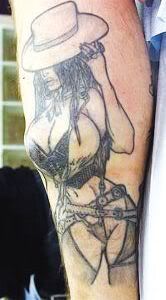 MORE TO COME!!! =)