My favourite place finally waited for my arrival on Monday.. And I really love tt place no matter how much time I left there.. ='(
From now till the last day of school:
1 relevant lec: 1.5hrs
2 Consultation: 30mins in total
1 interview: 20mins
= 2hr and 10mins before I grad! OMG!!! I hate that!
Anyway.. 1st dae of school.. 307 is dressed in cool black.. =)
Arthur made this for our dinner on Wednesday.. Hahaz.. =)
Tasty creamy pasta..
Yest (Thurs), a few SA members went to have dinner at NYNY at Citylink..
Ok.. This is me before going out.. I was not late k.. Was 20mins earlier than meeting time.. Hahaz..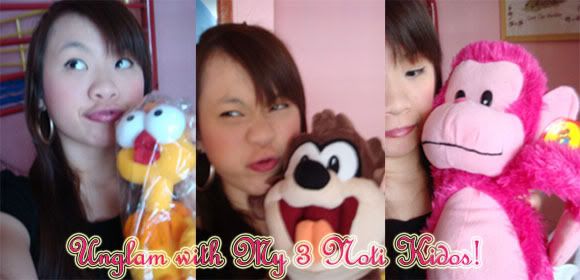 The guys..
After dinner, being the uncle, Mr Lee went off to slp and the rest of us wandered to Esplanade as Anna and I wished.. =)
I brought them to the roof terrace.. One of my fav place in Esplanade.. Hahaz..
You saw the pic at the right side of the pic showing two ppl hugging? We saw them hugging for super long downstairs and Stella started to make OS for the two parties..
eg. I miss you.. Oh dun go..
The couple finish hugging and went to the table at the bar and the ger sat dw with a guy, after 3 secs, she stood up and hug her "bf" v tightly again, cried and sat dw.. Denthe "bf" left.. We were tiking of acting those Taiwanese PI reality shows rushing towards the gers to ask what happened, who is he, who is she.. Maybe the guy is 3rd party den the ger is acting in front of her "bf" and asked the 3rd party, "Hey, my acting not bad right? Hahaz.." Den the title of tt ep can be called "Who's the real guy".. Hahaz..
At the point of time when we were planning out the thing is super funny lo.. Hehez..
They hated flash and with flash came flaws.. So I edited auto contrast to those un-flash pics.. =D
Todae (Fridae) was TP career fair and Toptable Luncheon Dae!
I sent the group an invitation 2 weeks ago but since Wed is fully booked, I got it on Fridae instead which Sarah wasn't free.. ='(
Food!
I had the superb seafood and potato soup which have pieces of prawn, salmon, cod fish (like alike) and potatoes.. It was so delicious but no pic.. Hahaz.. Followed by Salmon main.. =) I'm glad that I changed it from beef stew or else I 'll be crying like the Paulaner meal.. Hehez.. =)
Lunch!
We love taking pics in the lift la.. So we tried to make the lift stay at 3rd floor so we could take our own sweet time.. In the mist, the lift door open and we were so shocked to see one uncle outside.. He looks shocked too! Hahaz.. =P
xoxoxoxoxoxoxoxoxoxoxoxo RANDOMIES oxoxoxoxoxooxoxoxoxoxoxox
My hp, DS, Camera accessories.. =)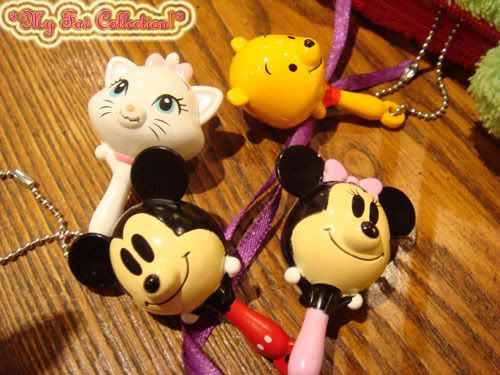 Darling Gwee and I at Jess's wedding.. =)
P.S: I saw DBS at Career Fair todae recruiting dip holders for Einancial Executive Programs.. I wanna Apply! Hahahahahahahz... Short term goal.. Hope Mr. Zainal dun see this.. Hehez..
Friends are really angels from heaven..
I'm glad to have so many of them.. =)