Some Outdated Pics Which Speak a Thousand Words..
* Unplanned trip with the R.S *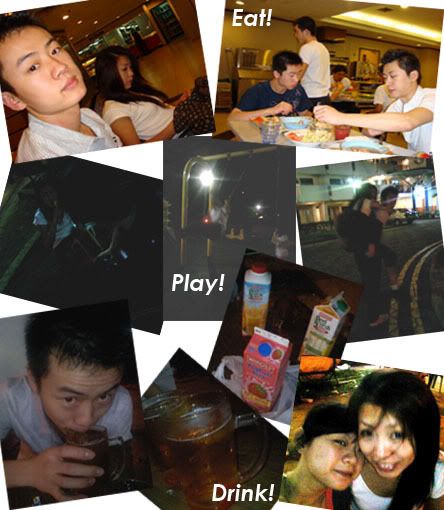 * Short Drink With YK and his Friends *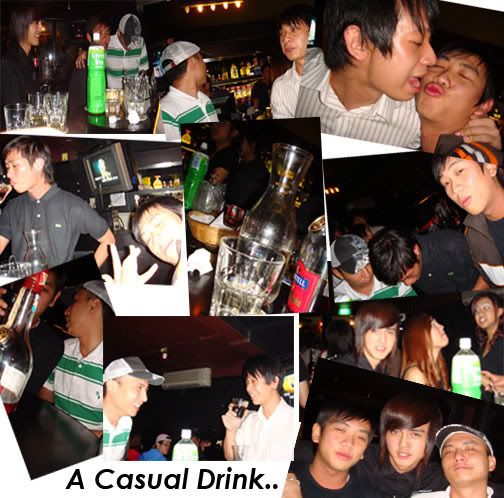 ~~~~~~~~~~~~~~~~~~~~~~~~~~~~~~~~~~~~~~~~~~~~~~~~~~~~~~~~~~~~~~~~~~~~~
* !With Simin Darling! *
* Starbucks After Work With Darling! *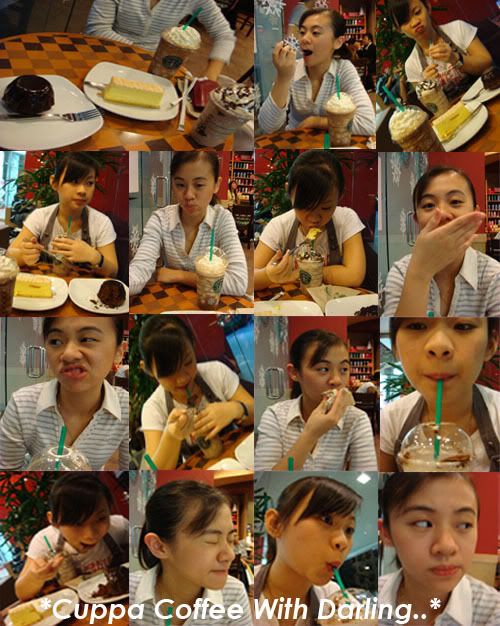 =+Meritus Ladies+=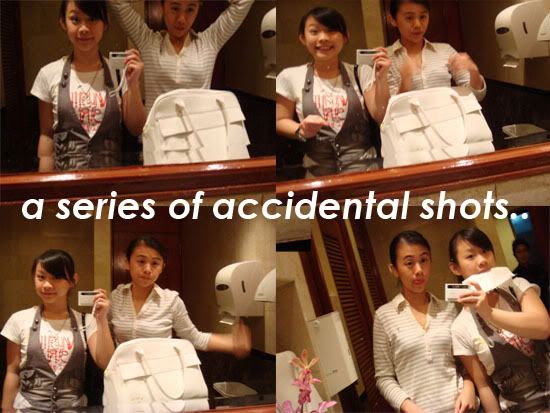 =+Wisma Ladies+=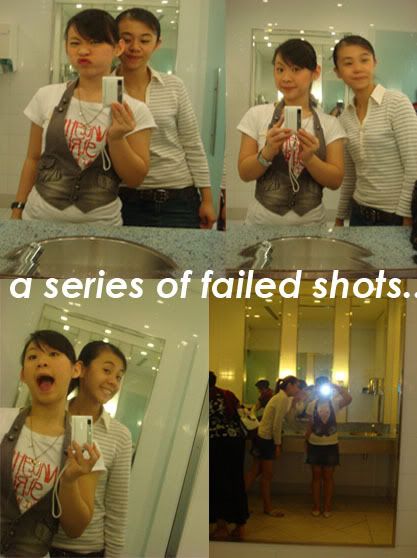 * Hong King Cafe on Darling's B'dae- 2nd December 2007 *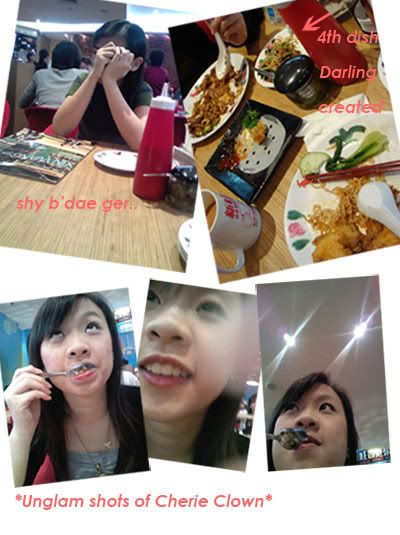 It was partially my treat.. Hahaz.. Hope she did enjoy the 13 hours (working+dining) with mi! =)
=+Action City+=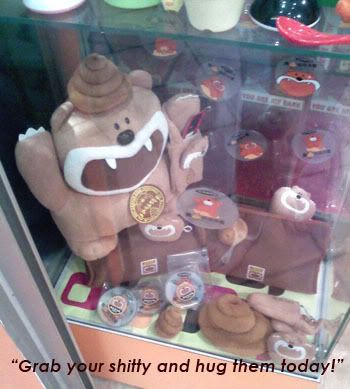 * Day After her 19th Birthday *
Sorry to share this because if anyone know about this, I might get fired again! Hahaz.. Simin and I are super not afraid of disease or whatsoever! Cos after the incident of drinking red wine straight from the opened bottle, this time she found a cake in the check out room's fridge.. So.. WE ATE IT!! Since food items could onli be placed in the lost and found section for one day, we couldn't care much.. =X
* Camera Tricks *
She dun dare to kiss mi for real so we could onli make use of camera tricks and we had a lot of fun eating each other.. Hahaz..
* Last Minute Pizza Hut Treat Yesterday! *
I am supposed to continue with afternoon shift yest but since I'm working morning shift with Darling and we both had a craving for pizza, I have to give up my $33 and lied to my housekeeper tt I'm not feeling well.. But truth is tt both of us are very tired and I'm reli sorry that she had trouble looking for manpower tt dae.. =(
But both of us had found eating at PS although we are reli reli reli reli tired.. I slept in MRT everydae now in a duper ugly state!! ='(
But at least I know the feast made Darling and I happy!!!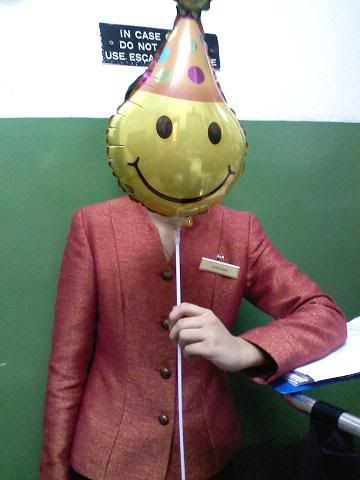 8am shift tml taking 7 floor alone, supposed to be with Darling but cos it's her off dae and she had something on, I am braving it through alone.. Hahaz.. I think I can do it! NO COCK UP TML!!! =) I tik will part time till 11pm.. =p
Have fun! Sorry for the speechless post.. =X