Dunno why he suddenly requested to start webcam viewing even though I dun have 1 and so i went to dig out my old headphone with mic and accepted the request.. Ugly pics of "her!".. Hahaz..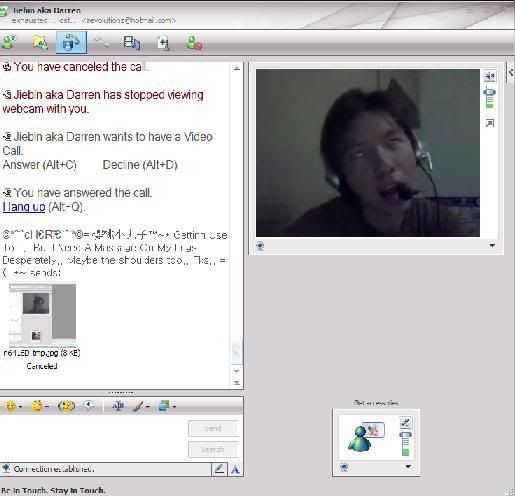 Ya.. He trying to be funny and scary.. Love tt scream look! Hehez..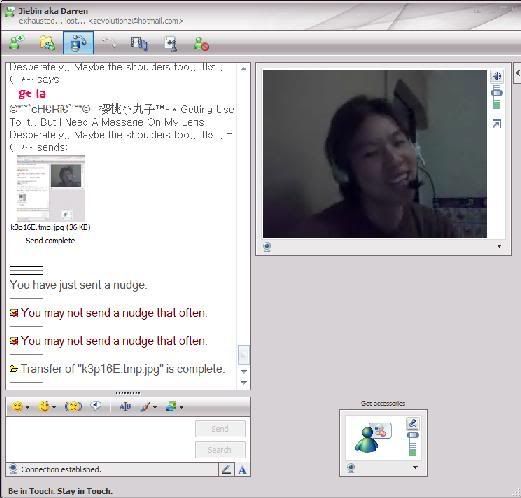 The way he laugh at himself for the previous pic I print screened for him and I tik he looks better.. He tik he sucks..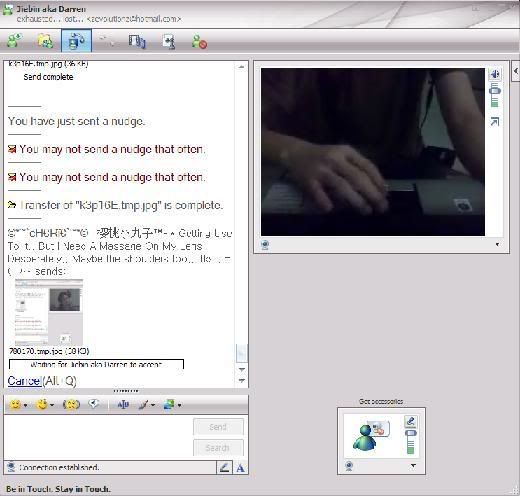 Knewing my evil print screen technique, he adjusted his cam to his "..." trying to avoid his face but he would never dream tt I would sae he looks even more perverted this way in my blog.. Hahaz..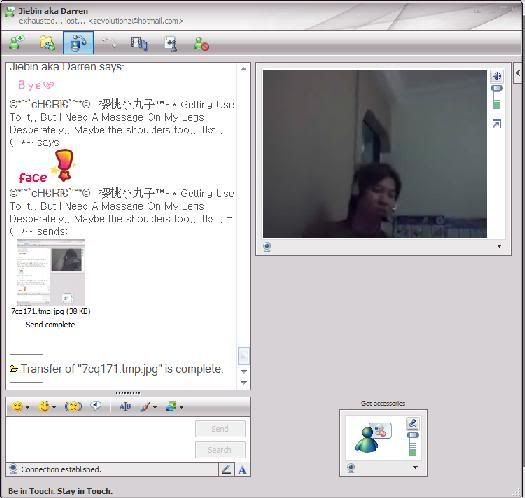 There's no way you can escape from being ugly in my blog sis! =)