A news that might lead to to failing my SIP..
A visit to 2........
So please treasure and appreciate this entry.. I might be sued and kick out of MM anytime.. God bless mi..
The furnitures & fixtures in both rooms..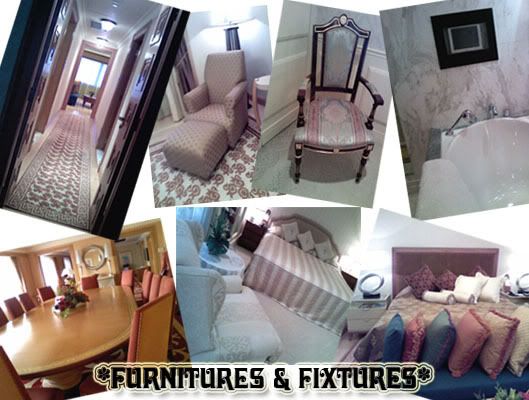 Beautiful golden crystal lamos which I wasn't able to caught it gold!
I'm so overwhlemed with the GOLD in the room and I relli love every bits of it.. Hahaz.. Especially the bathrooms polished fittings..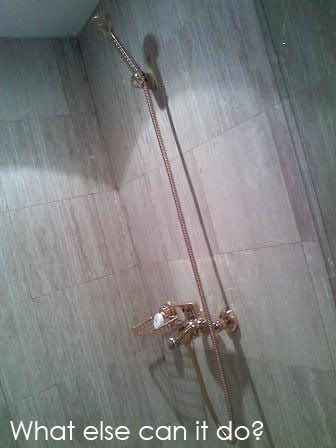 Wanna noe???
.
.
.
.
.
.
.
.
.
.
.
.
.
.
.
.
Hahaz.. In very rare occassion I can look at my own pics and laugh everytime I saw it.. It's juz too hilarious for mi.. It's my msn pic now and my frens tot that was a real golden mic.. Hahaz..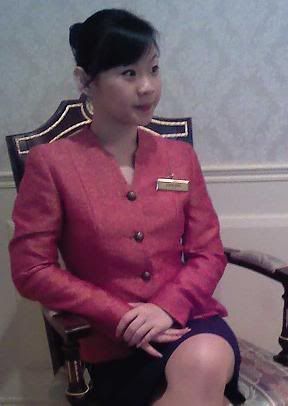 This is another funny pic I like.. Hehez.. =X
Simin and I in the bathroom.. She's a good companion in cam whore and exploration.. Hahaz.. Although she's lazy, she accompanied mi.. Love her!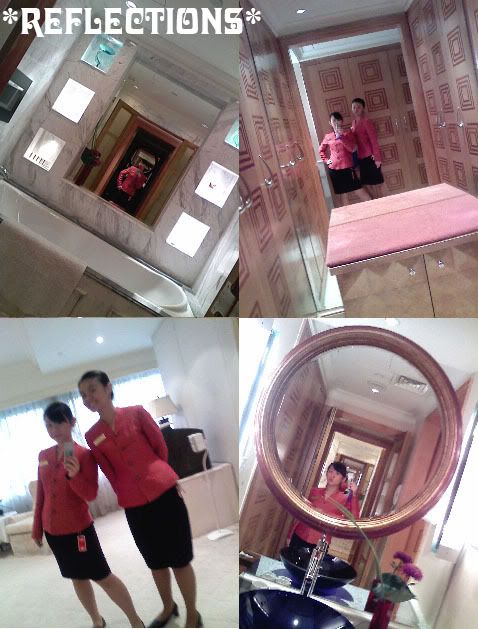 Nice living room!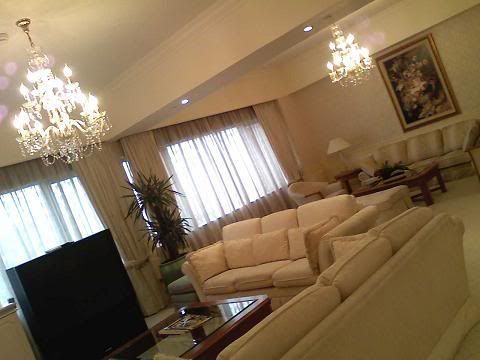 It has a very cute sofa.. I didnt capture it full though..
Unglamorous me with a stationary tt I dunno what it was..
Simin like things that comes in a bundle, which is like rubber bands on her clipboard.. So here's 2 unglam gers at 1 go!
Sorry Simin.. Drinks on mi next time.. In the canteen! Hahaz.. (Notice 2nd pic has her boobs in close shot! OMG!! Didn't realise until we saw the pics for many times! She kept claiming tt it's her shoulders.. Hahaz.. =P)
It's the first time we took charge of highest floor in main tower so here's sum views we got to enjoy..
The dustbin which I found in the pantry.. So lovely..
In the normal premiere rooms..
I always look ugly in pics with her, might as well take on my own.. Hahaz.. Minus contrast and added beauty..
But I still cant bear to have pics without her.. Hahaz..
We suppossed to finish work at 6pm but we were almost free at 4pm when we are already dragging the time in the rooms cleaning extra things so we went to check the cleanliness if the club lounge which we 4gotten to check after lunch.. Saw Shirley there and thanks to her, we get to eat! =D
I love the thrill of eating foods secretly at the back of the house.. So much more satisfaction.. Okay, I know I'm sick in the head.. Hahaz.. =D But I tik Simin love tt though.. She wont laugh at the jokes I tell her, but she's always amused by the way I tok, act and sing.. Hehez.. I always have a song of the dae for her and half day gone, she will be shouting.. "CAn't u change a song?!" =P
SAw Valerie and her XXX in the canteen and we chatted for awhile before heading to Wisma..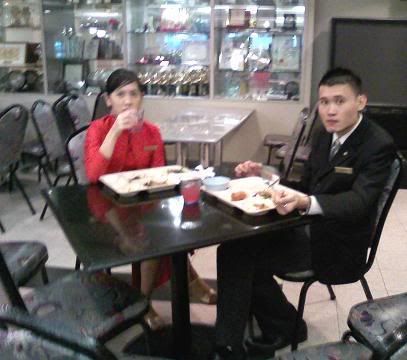 I wanted to go Sony Style for my camera and Simin to Sasa for her blusher..
After so long, I finally bought T20!! Congrats mi! Hahaz.. Got a white 1 so tt i might be able to pass it to my brother next time.. Wont make the same mistake again like that pink ds.. =( Hahaz..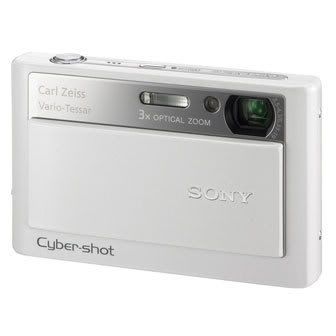 Simin was trying on so much blusher tt her hand went so red! Redder than this in reality and it look like a huge bruise.. Hahaz..
Ended off the dae with $400+ burnt in my bank account.. But it's all worth it! =)
Annual leave todae, Work tml, lonely on tues & wed cos Simin is off and i'll be off on thurs! Which means 3 daes without Simin.. Oh, kill mi.. =( NO la.. Dun kill mi, Simin need mi on Fridae.. Hahaz..