(= *How Do I make Simin Smile* =)
It's simple why Simin sms mi to wish mi happy working everytime she off and ask mi about what's the happenings during her off and I love to call her when I'm working.. I'm crazy and although she's seems as if she mind it on the surface, I noe she loves mi..
Here's sum reasons why..
1. Making a fool of myself with the furnitures & fixtures..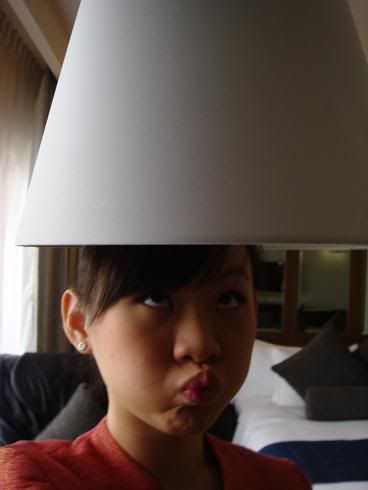 Lamp as hat..
Using hanger to act as a farmer..
2. Act innocent and sa jiao when I did something wrong or when I request her for sumthing..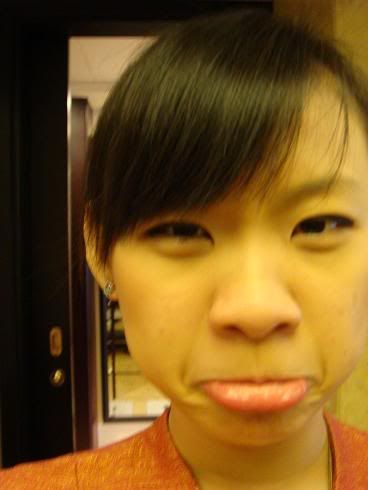 3. Making ugly faces regardless how bad it hurt my image as a supervisor.. (with my mobitalk)..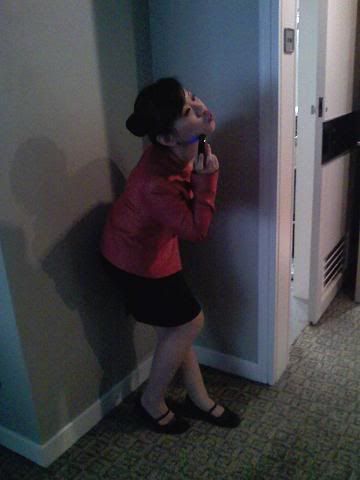 What I did todae to make her say.. "Hen chuo leh!"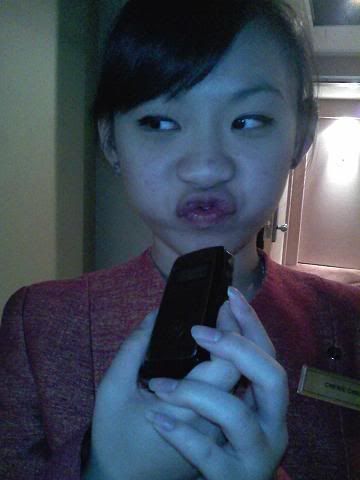 Dark rings and eye bags due to overdose of Simin's thoughts at night..
Any face that makes her sae: "Ni hen act cute lei!"
4. Making use of rubbish as a tool for cam-whoring..
5. Being stubborn..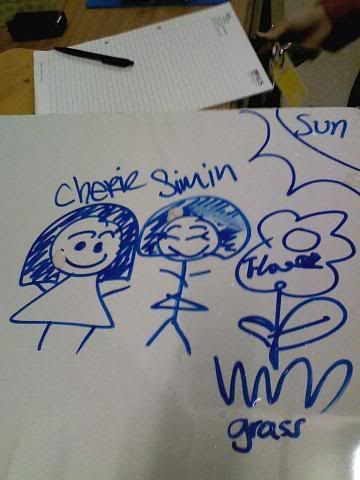 I force her to open the pantry drawer which is so difficult to lock back and took out a self-proclaimed whiteboard marker and drew and the white board..
It ends up to be a permanent marker that auntie have to use chemical to help mi remove it.. This stupid move makes her luff..
5 reasons to Simin's smile and 5 reasons I love being stupid just for her.. =D