A Day Without Simin Darling!
Second day without Simin and working with Karel (An indo intern) suckz!!
But I know 1 new fren, a guy whom Simin and I always saw at canteen and tok very frequently but little and once we knew he gotta a tattoo, we requested to view it too! Hahaz.. His name is Johnny.. His face shall remain a mystery untill all the MM guys pics are fully collected! Hehez..
Last night Simin reminded mi to take pic of him and luckily Christy room with Johnny (Both are PRC room stewards)so I asked Christy to hold his shirt while I take the pic of his tattoo.. Which made the pics look so wrong.. and Scandalous.. Hahaz..
Step1: STRIP!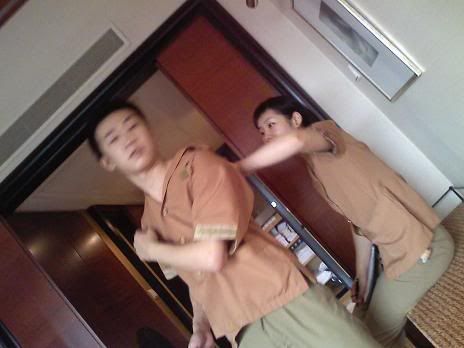 Step2: PULL!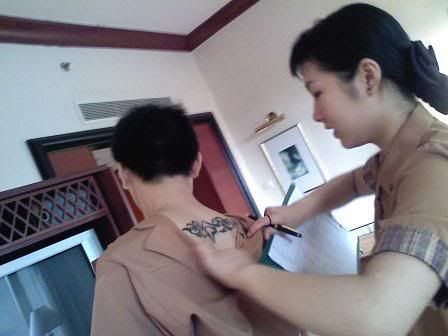 Step3: SHOT!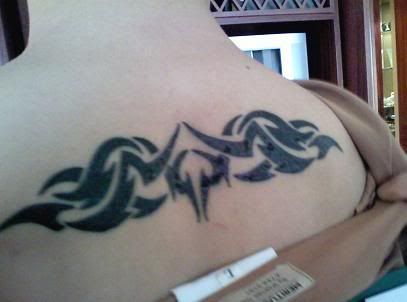 Another sexyback.. Well, will there be more to come? Hahaz.. Obssessed with tattooed backs.. Not those ah bengish 1 lahz.. Hahaz..
Was it without her juz purely because of my clumsy-ness, I dropped a glass in the basin so accidentally that I cant even believe it..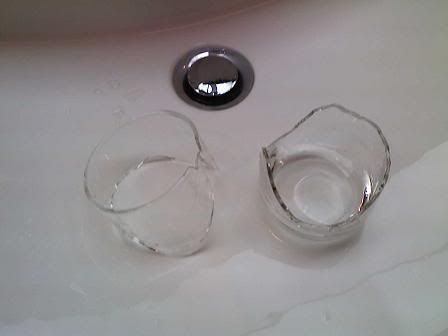 So I went into the 14th floor pantry onli to find out there wasn't any replacement and a r/s requested sum razor from 15th floor pantry, and the forgetful me went to get the stuffs and went to 12th floor pantry.. WHY?! Cos I went to the wrg floor! It have been happening a few times and those times, I was carrying heavy and thick sheets of duvet covers and bedsheets from level to level! Sobz.. ='(
The turnover rate was so fast todae tt I have to inspect VIP room while making up check out rooms for new check in guests.. Christy was so busy tt she has 2 occupied rooms to do and 1 ceck out arrival room to do straight after she finish 1 check out rooms.. So I helped her with the check out room and it was the first and only time I found a condom! Yeah, after hearing so much about it from the other hsekeeping ppl.. It's still in my pocket for Simin although she was juz feel disguested and ask mi to throw away! Hahaz..
Went to 28th floor intending to check a room but found Rosie instead!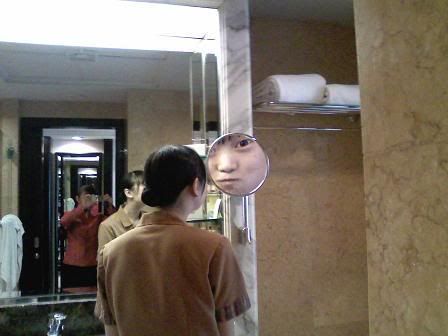 I looked so unglam at the back.. Hahaz..
Mum bought a new phine yest but after so much trials, I believed that my hp definately take better pics! Hahaz..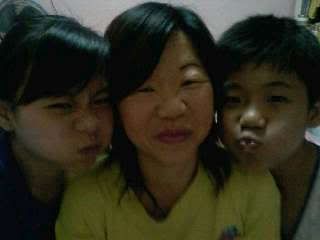 That's my mum wearing MY tee.. =X
Off tml but nowhere to go!! ARGHHHHH!!! Ppl and horoscope suggested a rest at home.. Hahaz.. =(