Long wait but worth waiting..
Hehez.. I know I've been lazy.. And I'm still lazy and I believe in "Pictures says a thousand words".. So I'll let the pics do the talking..
** Stayover at Yan Wan's house the night before BE presentation on 30th July**
Ticketing was fun when u can print ur own "SPECIMEN" tix!
Monday afternoon during lunch before we went for destination lecture..
Wei Lun and I went over her house first before meeting Sarah at Eastpoint..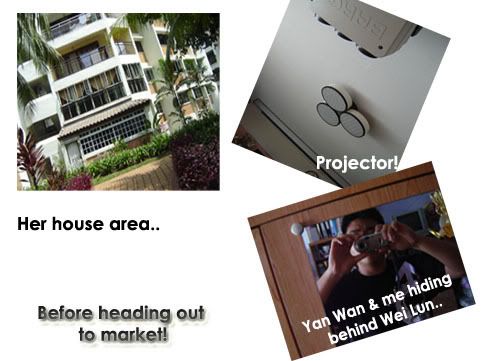 Everyone met for dinner except BEIBEIJUNE! Who came at 8+pm..
Slacking and seriousing..
1st trial cooking, failing and successing is hard work!
But to project rehearsal after 3am!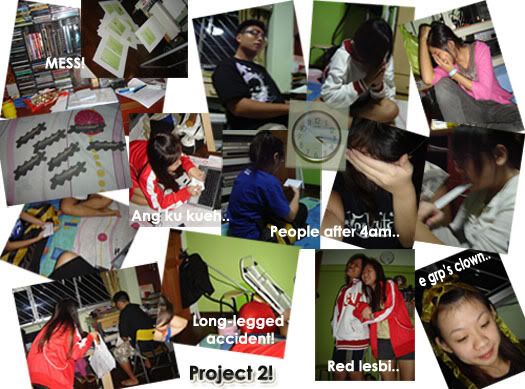 Tues morning, we were rushing to get the chicken perfectly cooked in the way we did not meant to.. Hahaz..
Presentation was a success and we are going to present BE again for tml's lecture grp.. Haven prepare.. Hahaz.. I'm nervous.. Scare onli 5 ppl come for lecture.. Hahaz..
LAst mondae, we had an agreement to wear purple and in the end, we didnt get to have everyone in the pic so Yan Wan edited this..
If u tik this was perfect and YW is talented, let mi show u wat is call photoshop! " Chiang Sia!" Hahaz..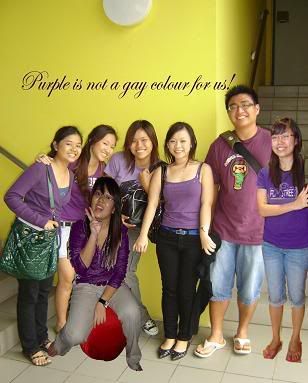 Saw the diff? Hahaz.. Joking abt the more talented thingy la.. Hehe..
And national dae! Reddy dae!
My favourite colour although dun really have much red clothes.. Hahaz.. Happy belate dnational dae!
Last but not least.. Movie with Dearde.. LAst movie was Alone and we watched Captivity at Cine last week (finally get out of Vivo).. But we went back soon after the movie.. Haiz.. Cos of the stupid parking policy in town.. Bah!!
Saw this amazing technology at the top level but dearde tot it was ...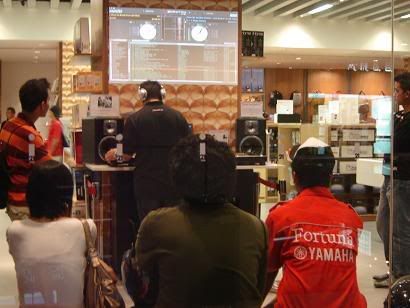 Took these ah beng pics of dearde when he was still in school.. Hahaz.. Glad tt he's so much diff now.. Hahaz..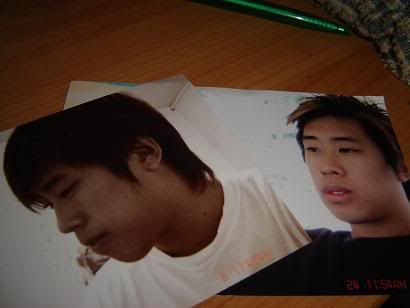 Some random stuff..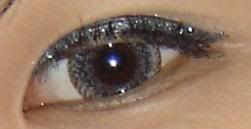 New contacts..
New foundation and nail polish..
Completed BE portfolio..
Note left by Ms Grace Chia in TP portfolio to ask mi further my career in acting..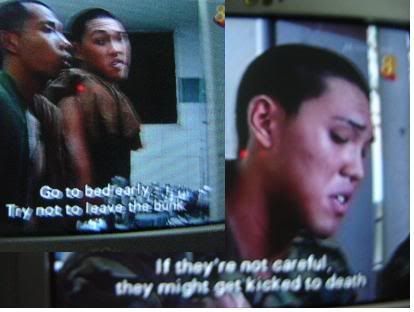 Joel in "honour and Passion"
Lovely Dad and Mum in KL seminar.. Muackiz..
Good luck for tml, 307 u noe wat I mean..