Hell Lots Of Fun With 307 & Dear~!
Yan Wan's Birthdae on 23rd July 2007..
Sorry Phangy for this late entry.. Muackiez.. =X
After ticketing, we went deign canteen for lunch and Beilin surprised Yan Wan with a small cake.. Sorry Yan Wan, due to time constraint, if not we can sugarloafing le.. But I hope u are happy.. And wen she blow the candle on the Tiramisu..
Hahaz..
After that we went for our boring Destination Lecture..
Told you it's was boring..
Real fun started in the library for discussion and Yan Wan's Royce from Sandy as b'dae present..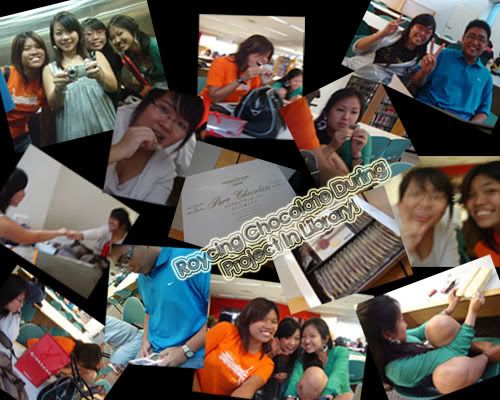 And this happens in 1 of the meeting in lib too! Sarah helping mi to trim eyebrow.. Failed actually, cos my brows were too short.. Hahaz..
Went sugarloafing yest with the 4 of them after OB lecture.. Intially everyone in the grp sat seperately with their other frens.. Sarah was beside mi and we were worrying that wth tt's the end of 307? NEVER!! Sorry Ayuni, didn't noe where were you and heartbroken to see u shocked tt we went sugarloaf.. But we still love u.. Hahaz..
I remind 307!! Pink on Monday, Kbox on Tues and Red on Wed!!! =)
2 weekends with Dear.. Although there are still doubts and unreasonability from mi in the relationship, we believe that we hafta treasure what we have now and make full use of the time tgt.. Muackz.. Miss ya dear..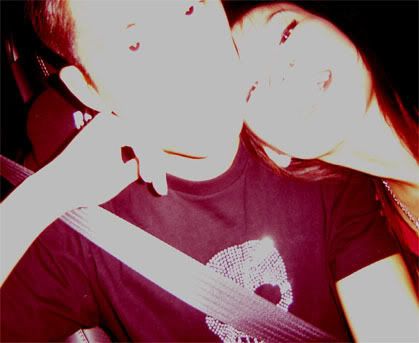 My Special One..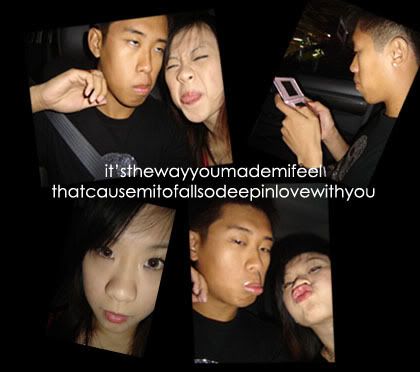 His oily-looking lips is caused by HIS lipice lip balm.. Hahaz..
Dear bought his psp last week.. That dumb dumb bought 5.1 and needa to wait for the modification to come out b4 he can play dwled games.. Den he go and buy $50++ GTA.. Which I dunno how to play at all!! Hahaz..
We went Bugis on Sun after a big "quarrel" on Sat and I bought a new watch and 2 tops..
The watch flew on the road when I tried to hit him.. Hahaz.. Cos there was a minor car accident and he so kpo.. Hehez..
Den we went back to his hse area to buy these! All ended up in my hse now.. Haiz.. No wonder I got sore throat.. i haven touch the chips.. Hehez..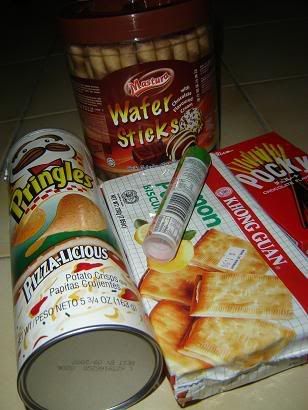 Emoing..
Looking forward to yet another fun filled weekend with Dear.. He said movie maybe.. Hahaz..
Interesting pics..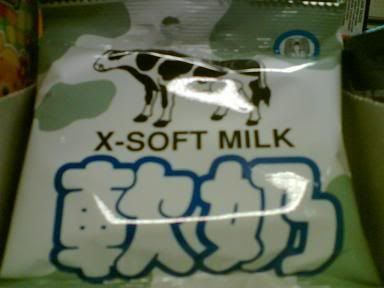 Sound wrg right?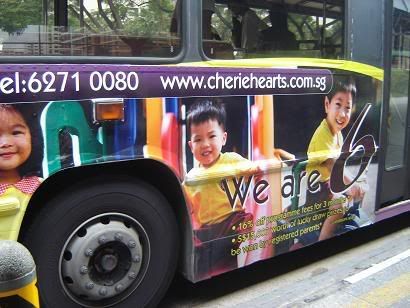 Cherie sounded kind and generous..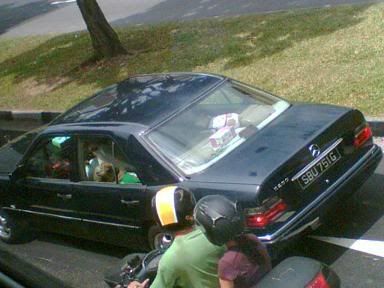 Filled with 5 dogs..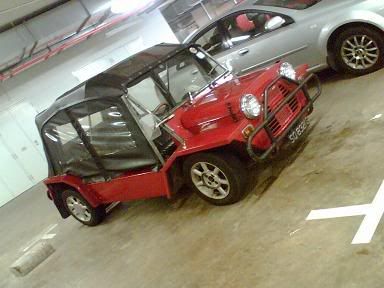 A vulnerable car..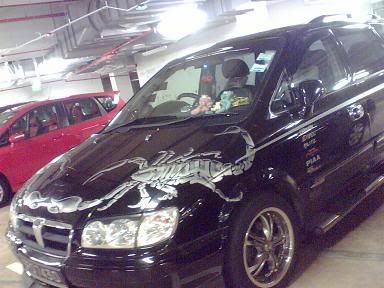 Dear's horoscope car..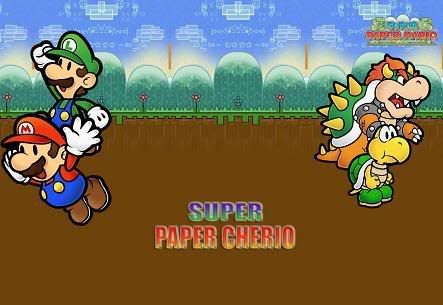 Super Cherio.. Hehez..
Nights..
Till we meet again folks..