Happy 19th Father's Day!!
Sunday was Father's Day and we'll celebrate tt for sure..
Although Mum & Dad was busy with work till late afternoon, my bro and I went to Wdls MRT station to meet Mum and travel to Yishun to meet dad and have our dinner at 1 of the restaurant there..
There was a long queue but because we are a small family of 4, it took us only abt 10mins to get our seats.. Dad said juz ordered 1 rice, 3 dishes and 1 soup since mum already eaten sumthing before coming.. But we miscalculated and ordered 1 rice and 5 dishes.. Hahaz.. The table was even big enuff..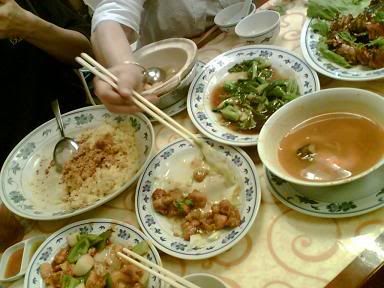 I can see that they are happy with the dinner and their relationship is still as good.. =D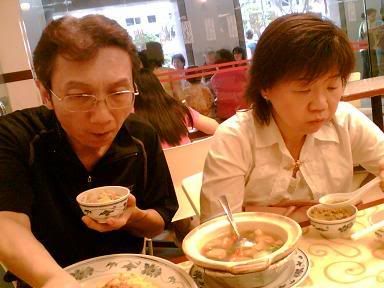 My brother and I are happy with the dinner too!! Thought I have to pay but in the end, mum fork out the money.. Wahaha! Happy!
Pardon my swallon eyes from all the crying and stupid worries, Dear still loves mi alot.. Hahaz.. =)
I'm stil his happy little princess..