So long nv blog le, juz wanna have a short post cos I'm feeling damn depressed now..
I finally bought my Shiseido eyelah curler and few weeks ago, mum brought back 10 $10 john little and robinsons vouchers and they are all for my use!!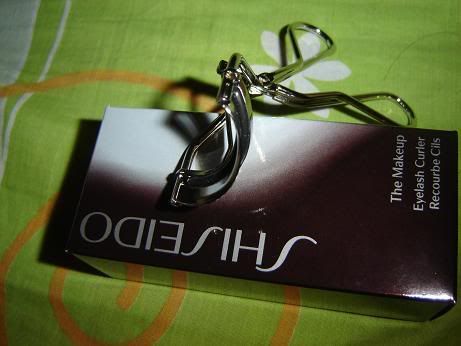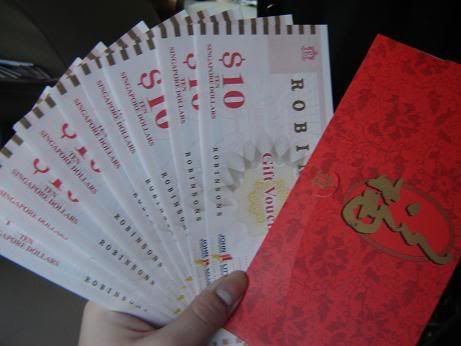 Hehez.. So I used a few of them to buy my Truimph bras.. Was quite cheap lahz.. I bought dark purple and dark turquoise.. The camera didnt took it well.. Hahaz..
Last Sat (09 June), Wei Lun, Ivan, Adeline, Mei Yan and I formed a "RED" team and we challenged FB-MAzing race organized by FBMA and SA.. So we went City Hall early in the mornig at 9am and start the game by trying to solve the clues and rushing to Orchard, Chinatown, Little India & back to Chinatown.. Although we were last and tired, we still had alot of fun.. Well, bad thing was, I got home with a fever and failed to meet Dear.. ='( Sobz..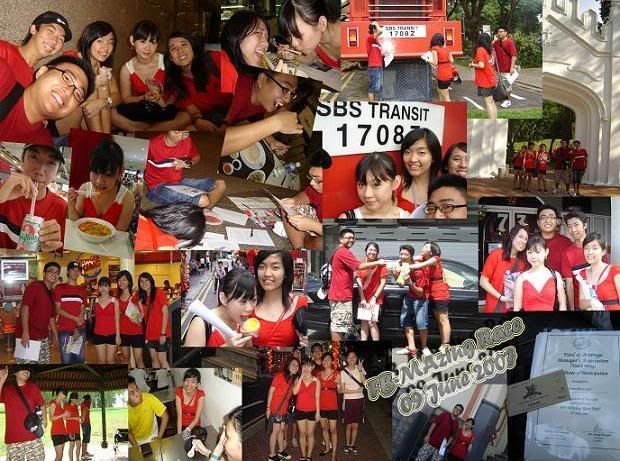 Dunno why suddenly I felt that I couldn't afford to lose dear.. Is it reli cos I'm tiking too much? I felt lesser Loved now.. Haiz.. Will blog abt my Tioman trip as soon as I get the pics sorted out.. ='(