( I should start posting regularly so tt Wei Long can read when he dun feel like watching porn.. Hahaz.. And refresh the new post page and not juz press F5! Hahaz.. )
I finally sent out my resume to the hotels!
Was initially tiking of posting to the hotels by mails as in... MAILS!
Printed on Dearie's expensive conqueror paper, bought envelop, write nicely.. But in the end, technology knock mi down and I sent be mail.. EMAILS..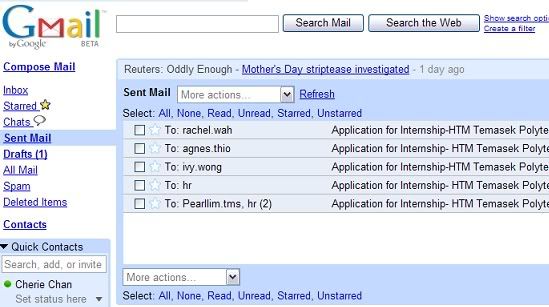 Cos I was so worried abt the stamps and the pics thing.. So better be save, and after a consultations with Wei Lun, I decided to send directly to the HR email.. Hahaz..
Speaking of Wei Lun, during Apel class on Tues, we are supposed to give clues to other grps on a characteristics of a nationality and they should guess.. So ours was..
Sinagporean Man
In his 30s
Balding, Overweight
And I wanted to point at him and shout "Wei Lun!" to act as the man, I end up shouting very loudly "Wei Ming!"
My grp mates say "Hor! Who is tt?"
"Opps! My bf's name".. Hahaz.. =X
Yest Dearie treated mi kway chap in school! =D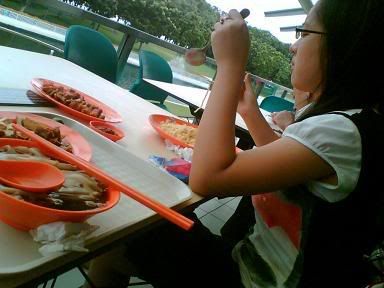 After school, met Ade to take my pics for resume.. Saw Dearie on the way out so we took the bus tgt and I was trying pose for the pics.. Hahaz..
In the end, the pic reli didnt come out as well.. But photoshop saved the day! Hahaz.. Spot the difference..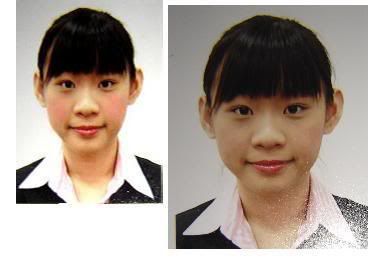 Brighter right, btw, i didnt scan the photo la, juz use camera take onli.. Hahaz..
Saw this in the toilet..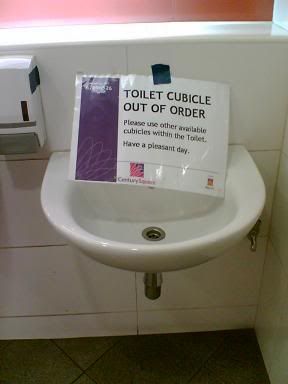 Cubicle for the infant? Or kids? Hahaz..
Saw my fav nougat selling at Metro, so many flavours, dunno wat to choose, so call Dear all the way at tekong and ask for opinion but he dunno wats nougat and say buy the crunchy 1, in the end, i still buy the soft one.. Huge regret! Hahaz.. I like the crunchy ones best!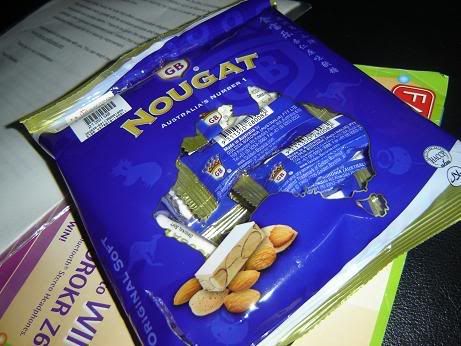 When I was taking this pic, my bro ask mi to take his art work's pic.. He's so talented leh.. Primary onli, gd at everything except exams.. Hahaz..
Nice spongebob sqaurepants right? Hehez..
Gotta rush my destination presentation le, gotta work tml n sat night at Sentosa.. Monday is Ticketing test, no time to practice le.. HOW!!!! Sobz..
Till then folks.. Hope I'm taking alot of pics with dear around on Sun! Hahaz.. Nitey.. =D