Let mi tok abt last weeks 1st.. On Friday, I went to work for Sentosa F&B with Diana and Dennis after sch thus missing out the fun on CCN day in TP.. In the end, I was working alone with an auntie and met them after work..
Sentosa..
The end of the monrail statiion.. So sad to see it becoming like tt!
I was working at this home party in an unit of the expensive Sentosa Cove..!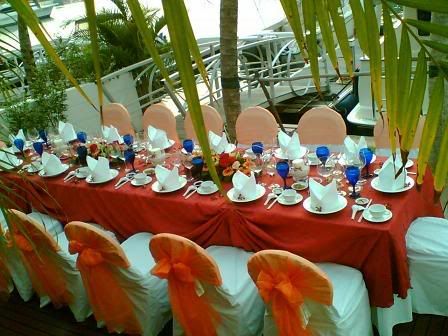 A dinner for 14 ppl which include abt 7 dishes serving abalone, lobster, shark fins, chocolate cake, scallop, cod fish & many other expensive stuffs! A dish per person ok!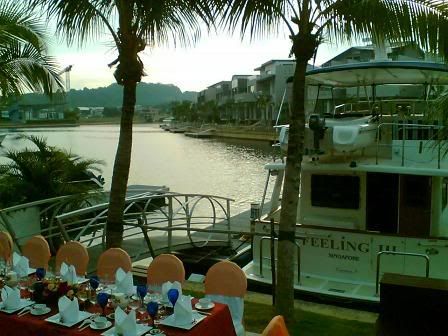 I 4get is it 4-8 million per unit or wat, but cant this pic tells u how expensive this 4 storey house is? And the owner owns abt 4 units as investment!
On saturday, went to internship interview at Meritus Mandarin with Dearie.. It's so nice for her to accompany mi! =D
And she even help mi with my grooming and waiting for mi to finish interview, Sorry dearie, nv pei u to urs.. =(
I onli gt 1 pic like this..
After tt, met Diana for an initial plan to go Ritz Carlton for wine-tasting, end up we met at the wrg place at the wrg time, so we went shopping instead.. Hahaz.. Went to DFS at Scott Walk for a look..
Nice decor right? A pity tt inside cant take pics, inside gt wayang stage show, mosque, temple, church, bridge and even merlion.. Hahaz.. So fun and pretty inside.. But we onli went to the 1st storey cos too many storey le.. The things are too fucking expensive there!
Dearie with the hand puppet duck tt have quack quack sound to complete the song "Old MacDonalds".. So cute! Hahaz..
After which Diana and I left for work at this place!
I dun reli like this place loh! Work, heavy trays, break glasses! Sobx..
Our lunch, shared wirth Diana.. So pathetic right?
The "light" cost $250! Although it;s nice but it's too expensive! And the bar alone cost $50000!
These light which is abt 30cm long cost $150 per stick and theere are 48 of them.. $7200! How rich is Sentosa? I dunno..
I tik i was a hostess for 1 hr say, "Sorry mdm/sir, upstairs is close for private funtions.." And recommend other places for their dinner, and I was standing at this dumb place with my hurt back..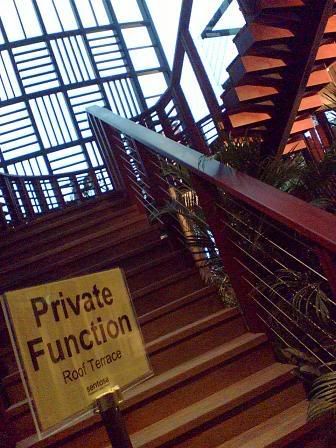 The food we get to eat.. Satay and..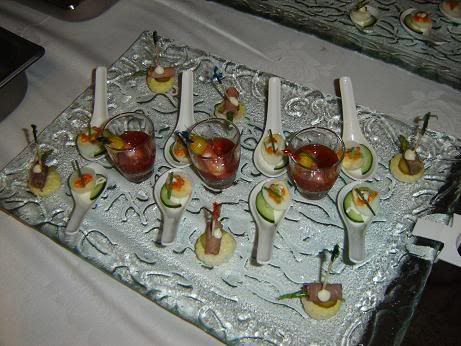 And I watched abit of the musical fountain!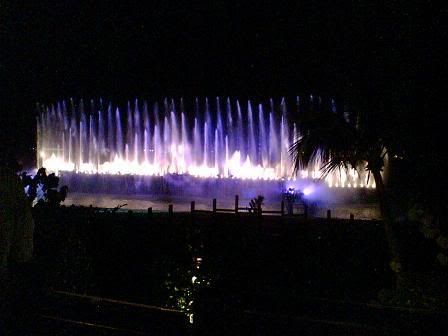 Quite boring actually!
After work, finally can see dear after 1 long week.. Hahaz.. And we went home for supper! Hahaz.. I forget is sat or sun.. But anyway.. Our food!
I was the onli 1 eating the biscuits! Hahaz.. He wasn't feeling good enuff after the 2 small miceowaved pizza, he went on to cook cup noodles.. Hahaz..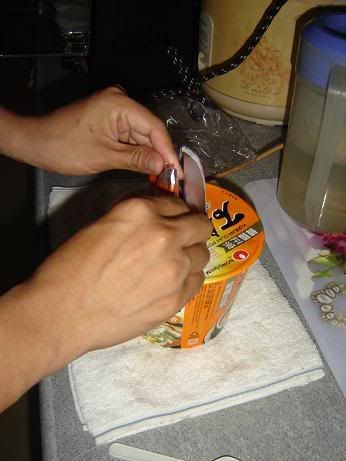 Met Weilong and the guys on Wed, lucky I sms him in the way home, if not dunno when den will see the last of ZhiXian who is gg for ns soon...
Anyway, while waiting, I bought my black cardigan at Dano and I also bought dear Tazmania after dinner!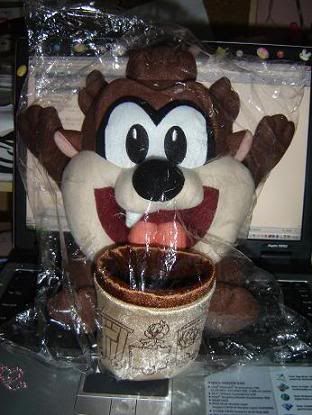 We had dinner at pastamania as usual cos ZK working there and we always get free drinks+30% discount.. Hahaz..
Weilong ate his curry puff lookalike pizza finished mi and jerome's leftover of creamy chicken pasta but i finished all the chicken! Hahaz.. He like forever not full de!
I met Dear on Thurs night as he took off yest to pei mi cos I was throwing tantums already! But I was surprised wen he told mi he take leave.. So we went to play pool awhile.. And I kept losing.. So I was unhappy..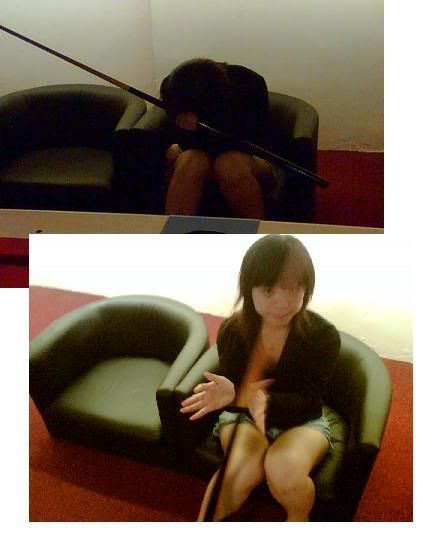 He drove mi to Meritus Mandarin yest to sign my contract and since he made mi late! I told him tt he hai mi lose the job and I didnt get to sign the contract! Hahaz.. I know I;m mean! But he's meaner!
He send mi to and from school, and we went to eat lunch at Jalan Kayu..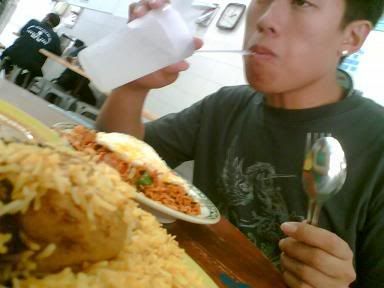 The maggie goreng & chicken bryani not nice at all, shall not go there anymore!
So after a long ride of 1hr, we reach Bugis! Anykind souls willing to teach him how to drive shortcut? Sobx..
And I bought my pants within 15 mins! Hahaz..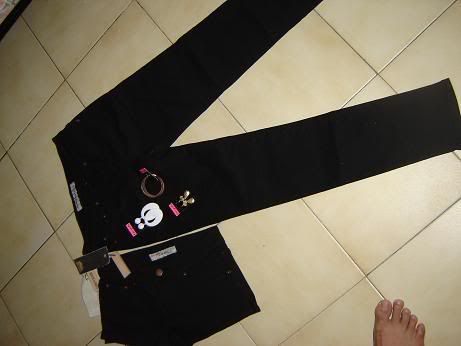 I love the shorts and skinny! Yeah, gt pants for my busent presentation next week le.. Hahaz.. Casual wear ma.. Hahaz..
After so long, i finally made myself buy earrings! Hahaz..
Dear didnt manage to get his berms and we went home for dinner!
Didn't go out today cos dear's in camp and he might not have rest day tml too.. So cant onli meet him today late at night! I should go borrow books for my presentation ltr.. Haiz.. Lazy bum!
Tt's all for now..
Aren't they cute? I would want a long haor chihuahua in the future not matter how much dear love bulldog! Hahaz.. =D